Custom 2007 Giant Glory- SOLD, please delete.
Item:
2007 Giant Glory
Location:
Wollongong
Item Condition:
Very good, some normal shuttle scratches and marks, no dints or cracks. Mechanically the bike is great has been recently serviced, and has not been ridden in over 2 months due to school commitments.
Reason for selling:
Going overseas
Price and price conditions:
2400 ono
Extra Info:
Spec:
Frame: 2007 Giant Glory- Custom Team Frame M/L
Shock: DHX5 450 pound spring
Forks: Fox 40
Wheelset: DT Swiss 1750 hubs laced to Mavic 721s with the best spokes money can buy.
Brakes: Avid Juicy Carbon (Ti bolts)- 6 inch rear rotor.
Rear Mech: Sram X9 2008
Shifter: Sram XO
Casette: Dura Ace
Cranks: Raceface Evolve
Guide: Custom E-13 LG1
Stem: Raceface Diabolos
Bars: Sunline V1 2008
Seatpost: SDG I-Beam
Seat: SDG I-fly
Pedals: Flats or Clips- you decide
If you have any Q's about anything just chuck us a PM or email:
[email protected]
Pictures: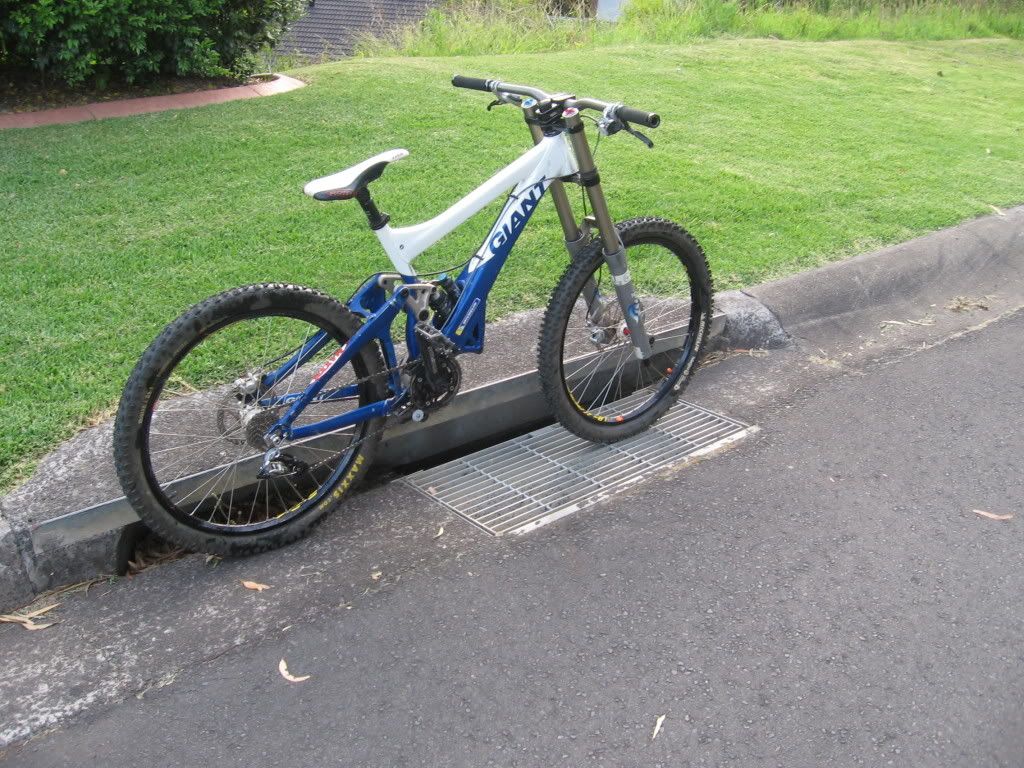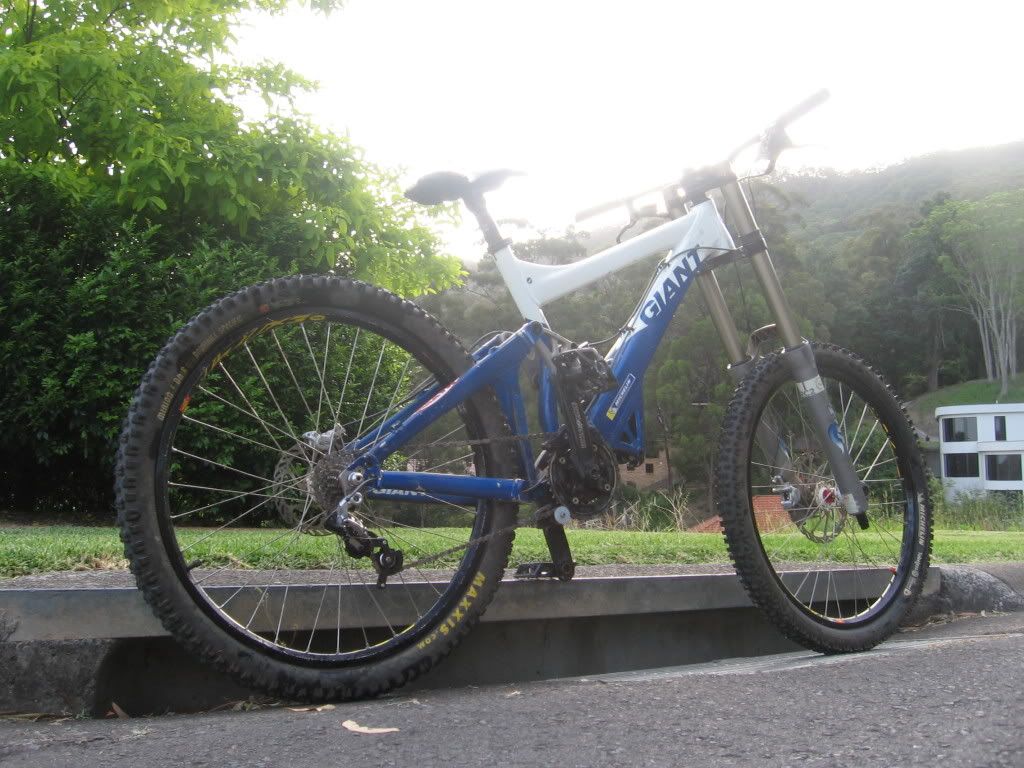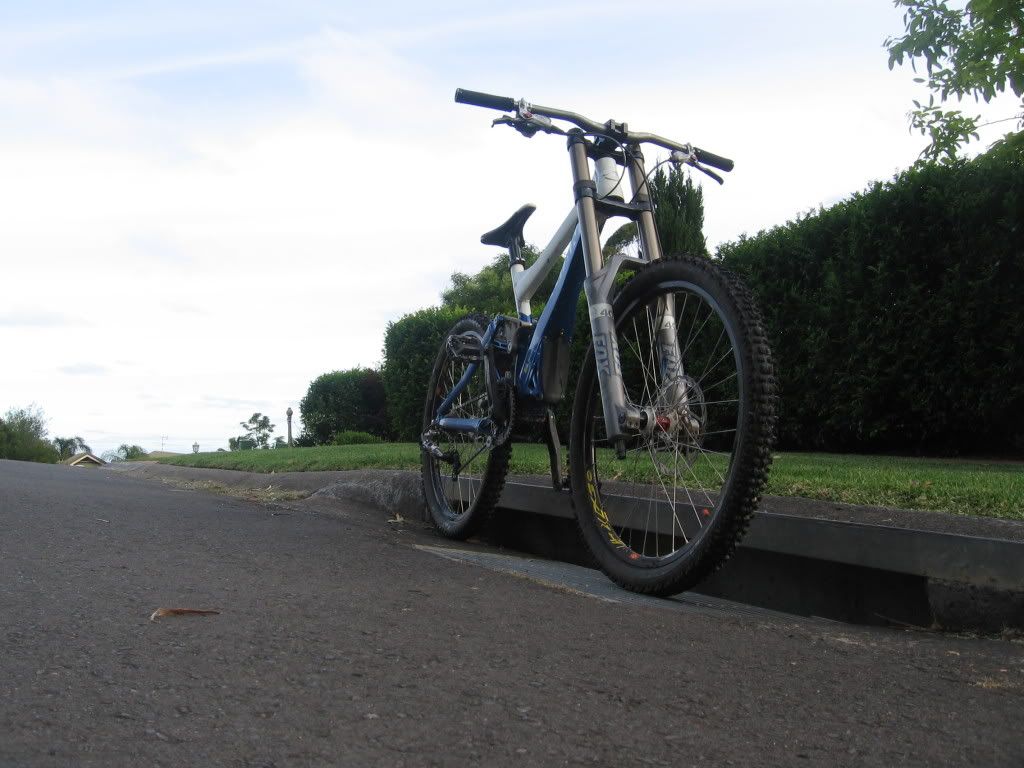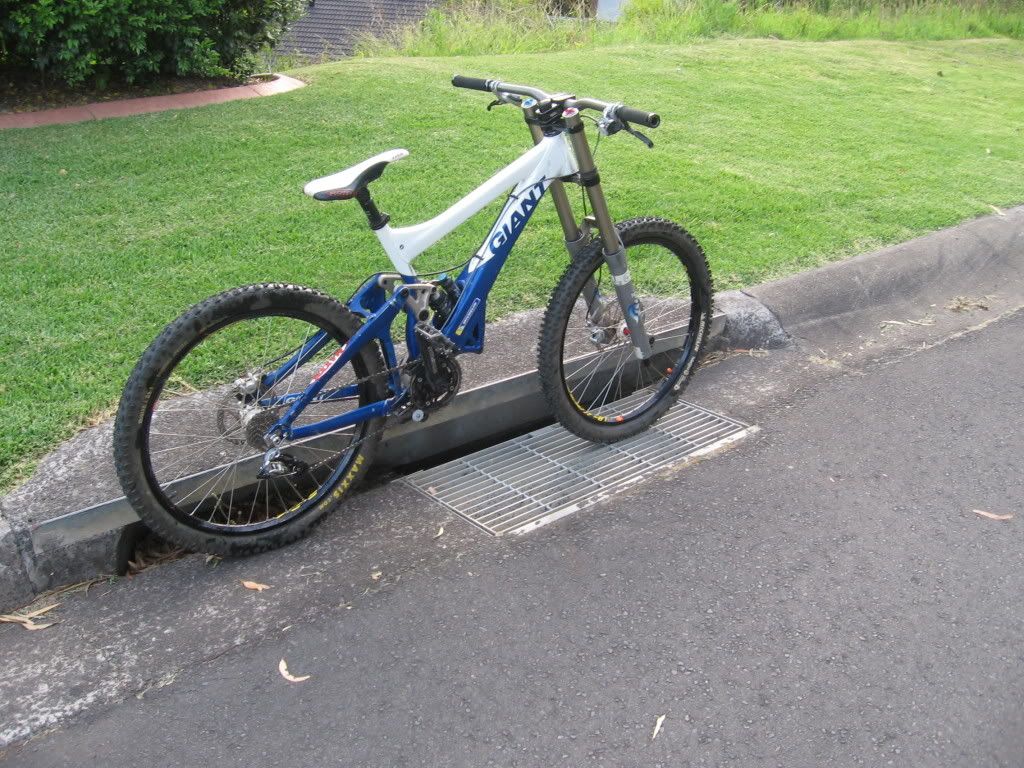 Sours: https://www.rotorburn.com/forums/index.php?threads/custom-2007-giant-glory-sold-please-delete.149695/
2007 Giant Glory Zero (New)
Category: DH Bikes

Frame Size: 17"
Wheel Size: 26"
Original Post Date: Jun-18-2010 8:01:09
Last Repost Date: Jun-18-2010 8:01:09
Still For Sale:Sold
View Count: 640
Watch Count: 0
Only used for one very short XC ride!! (max 5 mile), never raced, jumped or even crashed. It has done a wheelie and two skids. No time to ride forces sale. Retail price £2500.00
Frame: Giant Glory Zero, 2007 medium (17"). Fluid formed aluminium, Maestro suspension system with a Fox DHX 4.0 pro
pedal coil shock giving 8.0"/203mm travel
Forks: Marzocchi 66 SL1 ATA. 170mm with travel adjustment, preload, rebound and compression. (1.5" steerer tube)
Chainset: Raceface Evolve DH X-Type cranks and bottom bracket, with Raceface (24/36) chain rings and bashguard
Front Mech: Shimano Saint
Rear Mech: Sram X.9 (short cage)
Shifters: Sram X.7
Chain: Shimano HG73
Cassette: Sram PG950 (11-34)
Brakes: Hayes Nine (200mm) front and rear
Hubs: Un-named bolt threw type with sealed bearings
Rims: WTB Speed Disc DH (36h)
Tyres: Kenda Blue Groove front and Nevegal rear (26"x2.5")
Headset: FSA The Pig (1.5")
Stem: Raceface Diablous 1.5"
Bars: Raceface Evolve DH
Grips: Giant lock on style
Seatpost: Raceface Evolve DH
Saddle: WTB Power V
Pedals: None
Damage: A small tear on the nose of saddle caused by low hanging brambles when the bike was on the back of the truck coming home from the bike shop.
A few faint scratches on the seatpost from adjusting its hight. These were done befor the original purchase.
A few faint chips on the frame, left hand side of downtube by the shock. Caused by leaning it against another bike.
On the forks the travel adjust sticker is peeling as are the warning and weight guide stickers.
This is all very minor damage and dose not affect its performance. Have a look at the photos and see for yourself.
Surplied with owners folder including two spare rear mech hangers.
Send Message
Sours: https://www.pinkbike.com/buysell/661991/
Giant Glory review
Giant Bicycles have stuck with the concept of making a balls-out, customer-ready downhill bike through a period where the emphasis has been on freeride rather than DH racing, and respect to them for that.
The brand has a tradition of making fast, strong downhill bikes going back many years – numerous DH World Cup podiums prove it. Giant have recently updated their suspension technology to incorporate the new Maestro system which utilises a floating link behind the bottom bracket and a seat tube-mounted rocker to drive the shock. The Glory is Giant's first pure downhill bike to use it. So is it death or glory?
The frame
Companies the size of Giant can use technology and economies of scale to produce designs that are simply unachievable for smaller manufacturers. A quick look at the Glory's vast electric blue Aluxx aluminium chassis reveals not a single tube that might also reside on another model in the Giant line. There's butting, bending, hydroforming, extruding and stamping on display in order to get the bits in the right places.
Most obvious is the pierced down tube into which the rear shock sinks. This placement is critical to the effectiveness of the Maestro suspension; it looks weird and exposed, but we had no trouble during our test (a carbon hugger to shield the rear shock from mud and water is also available at extra cost). The twin links of the Maestro set-up are broad, stiff and free of stiction, giving a supple and responsive ride.
The detail
The Glory is available as a frame or as a complete bike. Our test rig has SRAM X.9 transmission, RaceFace running gear and controls and Hayes HFX-9 stoppers. All the parts are utterly dependable, although we did trash a brake lever in a fall.
Suspension is provided by a Fox DHX 5.0 shock at the rear and a Fox 40 fork up front. The combo makes for a magic carpet ride with more suspension than most riders will use (rear travel is 8.8in; up front it's 8in). The wheels are tried-and-tested Mavic X717 rims laced to Ringlé hubs and the tyres are chunky 2.5in Kenda Nevegals. They got up to speed efficiently and shrugged off our attempts to bend and flat them; just what you want from a DH wheelset. You could save a lot of weight to make this bike more nimble, but as it comes it's a tough, rock-eating monster.
The ride
Don't worry about the steering lock of the Fox 40, just keep your foot on the gas and let the Glory crush the trail. Although the suspension is light and responsive, the bike feels a bit sluggish at low speed. But get moving faster and it's like having a nimble trail bike under you; it gets you down the hill in the most direct way. The Glory will appeal to a lot of privateer DH racers who want a smooth-working, totally reliable downhill race bike. Just ask the Atherton DH race clan, who are riding Giants again in 2006; half the game is having a bike that's reliable run after run. That's the Glory for you.
Sours: https://www.bikeradar.com/reviews/bikes/mountain-bikes/giant-glory-review/
Unboxing Giant Glory 2014
2007 Giant Glory DH bike Factory Team Edition (price drop)
Category: DH Bikes
Condition: Good
Frame Size: M
Wheel Size: 26"
Material: Aluminium
Front Travel: 200 mm
Rear Travel: 216 mm
Original Post Date: Jun-29-2020 8:35:19
Last Repost Date: Jul-09-2020 6:12:07
Still For Sale:Sold
View Count: 1,196
Watch Count: 0
2007 Giant Canada Factory Team edition downhill bike.
The bike features a Rockshox World Cup Air fork with 200mm travel and a custom tunned Fox DHX 5.0 rear shock with 223mm (8.8 inches) of travel. The suspension still works flawlessly.

The bike has the full RaceFace treatment with RaceFace Atlas Allmountain 170mm cranks, Diabolous stem and bars, chainguide, chainring and chainring protector, bottom bracket and seatpost are all RaceFace.
A frame matching Chromag Lynx Titanium railed saddle. Top of the line Sram X.O. shifter and cnc'd aluminum rear derailleur with titanium spring.
Hayes Stroker brakes with 8inch rotors. Maxxis tires and Sun Ringle hubs and downhill rims.


- Fork: Rockshox Boxxer World Cup Air 200mm (8inches) travel.
- Rear shock: Fox DHX 5.0 coil with 223mm (8.8) inches of travel,
• Crankset: RaceFace Atlas All Mountain 170mm cranks with Race Face chainring and chainring bash guard.
• Shifter: SRAM X.O. 9 speed.
• Rear Derailleur: SRAM XO CNC aluminum with Titanium spring.
• Cassette: SRAM X.O. 9 speed.
• Chain: SRAM X.O
• Front and Rear Brake: Hayes Stroker brakes wtih 200mm rotors.
• Handlebar: Race Face Diabolous DH.
• Stem: Race Face Diabolous DH stem direct mount.
• Saddle: Chromag Lynx with Titanium rails.
• Seatpost: Race Face Deus XC post.
• Tires: Maxxis Minion DHF 2.5 tires front and rear wtih 3C Triple Compound.
• Rims: Sun Ringle hubs with Sun Ringle A.D.D rims.
-grips: Race Face.

The bike has the usual shuttling scratches; however, the bike runs near perfectly. Comes with 2 extra downtube protectors.
Send Message
Restrictions: Reasonable offers only, No Trades, Local pickup only
Sours: https://www.pinkbike.com/buysell/2822287/
Giant glory 2007
Sir, I never could have guessed that old Mrs. Tours was in such poor health. But as far as I know, nobody died in this commotion.
My New Ride Giant Glory DH 2008
And went up to Siley. They, hand in hand, threw themselves into the stream of lingering water. Bathing, the lovers frolicked like little children, squealing, laughing, splashing, running after each other in the shallow water. Then, huddled together, they lay on the soft warm sand, warming themselves in the midday sun. Turning to one side, Nikk again began to admire Siley lying on her back, blissfully closing her eyes.
You will also be interested:
It was my dad's idea, but I agreed with her, slightly surprised, however. We agreed with him that he would return to "my" beach in an hour and a half. But after sunbathing on "my" beach for half an hour, out of boredom I decided to break the agreement, secretly spying on what my dad was doing.
10655
10656
10657
10658
10659