What keyboard does Bugha use?
Since winning the Fortnite World Cup, everyone wants to know more about Bugha's setup, including what keyboard does Bugha use? Gaming keyboards are designed for competitive gamers to make sure they can compete against the most skilled players. A gaming keyboard offers several benefits over traditional keyboards, such as mechanical key switches, faster response times and other benefits that make having a gaming keyboard a must when playing in online games. Bugha's fame has meant everyone is interested in his setup and luckily he streams his gameplay on Twitch along with a live-cam of his keyboard (so we can see how fast he is operating it). Let's take a look at what keyboard he is using.
A gaming keyboard is a must for any competitive playing in Fortnite Battle Royale. Playing with both mouse and keyboard offers precision and the best responsive gameplay against other opponents (especially if they are using a controller). One of the most important aspects of gaming keyboards is their low input lag and response times- when you press a key you want your action to happen as fast as possible and these keyboards are designed to make sure you don't have any lag. Most gaming keyboards are wired for this reason as there is less chance of interference.
So what keyboard is Bugha using? Bugha currently uses...
Logitech G Pro Mechanical Gaming Keyboard
Bugha often streams using the Logitech G Pro Mechanical Gaming Keyboard and it's his go-to choice for competitive play. It is made for eSports athletes and built with speed, responsiveness and design in mind. The keyboard is backlit with RGB colors which can be completely customised for personal style. It uses "Durable Romer G switches" which provide up to 25% faster response rate than standard mechanical switches so your actions are never delayed. The keyboard is ultra-portable with detachable micro-USB cables so you can be on the move and still bring your gaming keyboard with you.
You can watch this keyboard in action on Bugha's stream where he plays in the competitive scene on Fortnite Battle Royale.
Who is Bugha?
Bugha is the winner of the first Fortnite World Cup, winning $3,000,000 in earnings (not to mention the amounts he earned through qualifying too!). Bugha regularly streams his gameplay on his Twitch channel and pulls in thousands of views. Since winning the World Cup, Bugha is not slowing down and is competing in the next Fortnite competitive competitions.
Got any suggestions for Keyboards?
Have you used any good gaming keyboard and want to let us know about it? Let us know in the comments and we'll investigate!
---
---
Recommended
---
Enjoyed that? Check These Posts Out
Sours: https://www.patchesoft.com/what-keyboard-does-bugha-use
Bugha Exclusive LED Gaming Keyboard for PC
200 ratings Write a review
Item #:
VND849240
This product is not Fulfilled by Ubuy and can take minimum 10 days in delivery. We might cancel the product from the order and refund you if any issue arise with the delivery of this product.
Note: Electronic products sold in US store operate on (110-120) volts, a step-down power converter is required for the smooth device function. It is mandatory to know the wattage of the device in order to choose the appropriate power converter. Recommended power converters Buy Now.
---
Product Details
rainbow of lit keys
sweet ergonomic design
the performance features every gamer needs
anti-ghosting
RGB color LED lights
laser-cut keys
Level up ur PC gaming without breaking the bank
Backlight modes: on/off
usb interface
plug & play
| | |
| --- | --- |
| Product Dimensions | 19.4 x 8.6 x 1.7 inches (49.3 x 21.8 x 4.3 cm) |
| Item Weight | 1.9 pounds (0.86 kg) |
| Manufacturer | Bugha |
| ASIN | B08MZMMF38 |
| Keyboard Description | Gaming |
| Connectivity Technology | USB-A |
| Special Feature | Ergonomic, Backlit |
| Compatible Devices | PC |
| Brand | Five below |
| Color | Black |
| Number of Keys | 104 |
| Item Dimensions LxWxH | 19.4 x 8.6 x 1.7 inches (49.3 x 21.8 x 4.3 cm) |
| Number of Buttons | 104 |
Description
It's NEW, it's beyond good quality and still waaay below the rest! (but blink, and it's gone!) Get deeper into gaming with Bugha! This rad gear will light up your battlestation & help u make the most of every opportunity. Did u know: Kyle 'Bugha' Giersdorf became Fortnite World Champion in 2019 by beating out 40 million competitors worldwide(!). Shop everything in the Bugha exclusive gaming gear collection here The Bugha exclusive gaming LED keyboard has a rainbow of lit keys, sweet ergonomic design & the performance features every gamer needs. Level up ur PC gaming without breaking the bank! Key features: anti-ghosting, gaming keys, RGB color LED lights, laser-cut keys Number of keys: 104 with w, a, s, d gaming keys PC keyboard compatibility: windows xp / vista / 7 / 8 / 10 usb interface, plug & play Backlight modes: on/off Size: 18in (L) x 7.8 (W) x 1.3in (H) Includes 1 Bugha collector's card with gaming inspo from the champ himself. Get ur gear & collect 'em all!
Customer Questions & Answers
Question: Is this compatible with ps4?

Answer: YES
Question: El teclado es mecánico?

Answer: no. es membraine. Yo lo compre y es membraine no mechanica
Question: Can it change colors?

Answer: The lights are set but it has the rainbow color effect as shown in the pictur
Question: Can this be used for daily work?

Answer: if it is excellent for the job. works the same as the other
Question: this is $10 at five below wth?

Answer: Please buy from five below
Question: Will this work with a Nintendo Switch?

Answer: It would work anywhere you cash use a keyboard. We have a switch i didn't think you could use a keyboard
Question: I purchased this keyboard a few months ago for regular work and i noticed its blinking. I have no notifications on my computer. What does this mean?

Answer: Hola nuestras disculpas Esto puede ocurrir si la memoria del ordenador está lleno, o o con muchas ventanas abiertas , pero si lo hace debe quitar,o sacar el cable del teclado que entra en el ordenador y volver a poner lo dejaría de el parpadeo gracias pero es un primer caso espero que le funcione buen dia y gracias por comprar el teclado
Customer Ratings
5 customers ratings
5 Star 77%
4 Star 10%
3 Star 6%
2 Star 0%
1 Star 7%
---
Review this product
Share your thoughts with other customers
Customer Reviews
Li•• ••on
March 24, 2021
Review
This was a gift for a recent pc er and he loved it!👍🏼1000/100 recommend.amazing for price!
Md•• ••im
March 2, 2021
Da•• ••ez
January 31, 2021
Good.
It works great with my Xbox one, easy to install. Like the flashing lights just wish it would do like a wave type like from left to right. But besides that works great.
Je•• ••09
January 24, 2021
Bugha keyboard
everything was great my son loves the keyboard
Write Your Own Reviews
Only registered users can write reviews. Please log in or register
Sours: https://www.ubuy.vn/en/product/3OP8D0E-bugha-exclusive-led-gaming-keyboard-for-pc
Bugha might be young, but as the first Fortnite World Cup champion, the gamer has quickly risen to the top of esports at the ripe age of 17.
He's not one of Twitch's top gamers, but with an average of 12,822 viewers over the past year, according to audience tracker Sully Gnome, Bugha has a respectable following.
Meanwhile, his 1,687 hours streamed in the past year show that he's determined to make content creation a career. He might not have the same level of experience as some of the more tenured Twitch streamers like DrLupo or TimTheTatman, but Bugha can reel in viewers just the same.
Here is Bugha's streaming setup.
Mouse: Logitech G Pro Wireless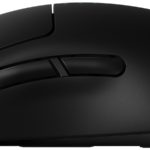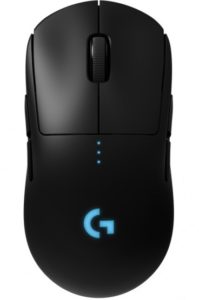 A mouse is one of the most important peripherals of a Fortnite player. Placing builds and landing that killing shot will depend on your mouse, and a millisecond may change a skirmish's outcome.
Bugha uses a Logitech G Pro wireless gaming mouse, one of the best alternatives on the market if you're looking to ditch cables. Though wireless gaming mice have been behind the cabled competition in terms of overall input lag, there have been enough developments to close the performance gap. Wireless gaming mice practically have the same response rate and input lag as wired peripherals, and Logitech decked out the G Pro wireless with top-of-the-line internals.
Getting a Logitech G Pro wireless may not turn you into the next Fortnite World Cup champion, but you'll have access to an ambidextrous shape and Logitech's HERO sensor.
Keyboard: SteelSeries Apex Pro TKL(Omnipoint)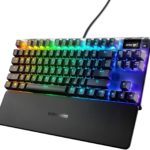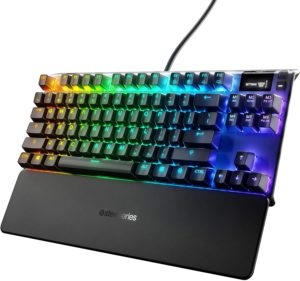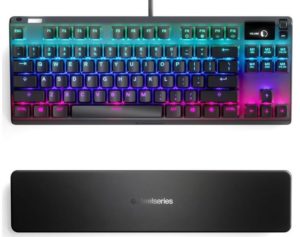 Made with a series 5000 Aircraft-grade aluminum frame, the Apex Pro TKL is one of the more high-end keyboards around. Without a number pad, the tournament-style piece is compact but has all of the features you could possibly want, from a smart display to saveable custom macros.
Bugha uses a keyboard that has OmniPoint switches. This gives him a .7 millisecond response time, faster than your standard mechanical keyboard by a sizable margin.
See on Amazon
Headset: JBL Club 950NC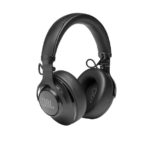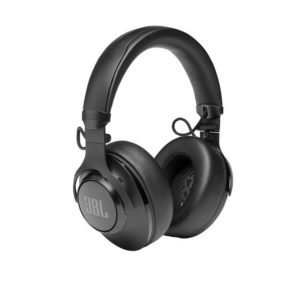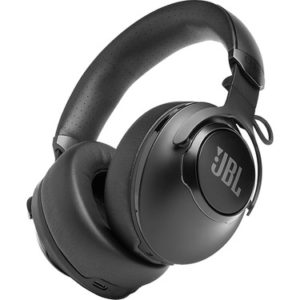 As hectic as Fortnite can get, you'll still need to focus on audio cues to figure out the direction of danger.
Bugha uses a JBL CLUB 950NC, an unusual headset that's not very popular in the gaming world. It resembles more of a studio-grade headset. When choosing a gaming headset, audio quality and latency are the two most important factors to consider for a competitive gamer. If a headset checks these two boxes, it can certainly become a gaming headset.
JBL CLUB 950NC is also an excellent choice for audiophiles who enjoy taking their headsets out for a spin to the gym or outside since it's Bluetooth compatible.
Monitor: Asus ROG Swift 360Hz PG259QN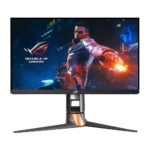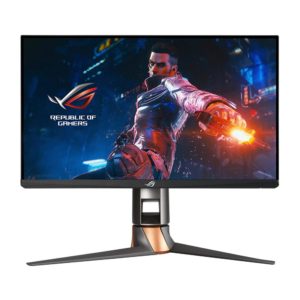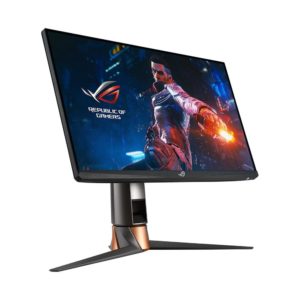 There aren't too many monitors on the market that can give you a refresh rate of 360Hz, but the 24.5-inch Republic of Gamers Swift 360Hz (PG259QN) is one example. With a 1080p FHD display, Bugha clearly prioritizes performance over fancy graphical capabilities you might get from a 4K monitor with a worse refresh rate for a similar price.
See on Amazon
GPU: NVIDIA GeForce RTX 3090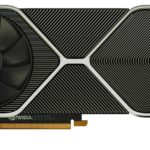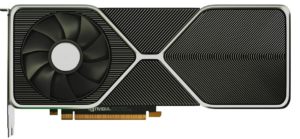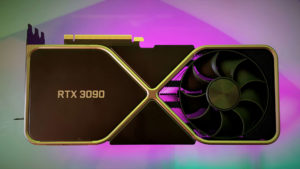 Fortnite is far from being the most resource-hungry game in the world. It can even run on outdated machines with varying results. However, when you're looking to become the best in the world, you'll want to make sure you're playing in the most optimal conditions.
Whenever a new line of GPUs rolls out, Bugha usually upgrades his setup. It didn't take him long to level up his gaming rig with the almighty RTX 3090, taking his game to the next level on paper.
There's a decent chance that he may have entered a point of diminishing returns due to Fortnite's low spec requirements, but his high-end GPU allows him to maintain his frames above 240 even while streaming.
CPU: Intel Core I9-10900K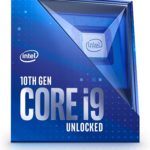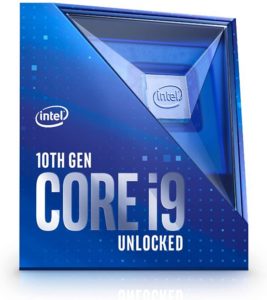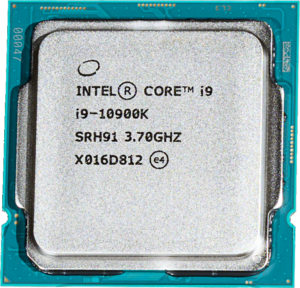 A GPU can't do everything by itself. It'll need the support of a decent CPU, and you can only achieve higher frames when the two components work in harmony.
Bugha backs up his state-of-the-art GPU with an Intel Core I9-10900K, making his gaming rig an absolute performance monster. With a setup like this, Bugha doesn't need a second PC to stream since his rig is technically powerful enough to run other games while playing Fortnite and streaming without any major drawbacks.
Microphone: Shure SM7B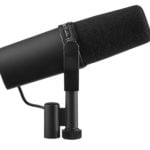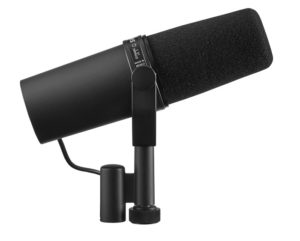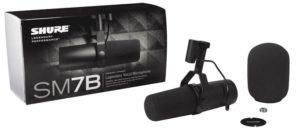 A studio-grade microphone is one of the finer details that boosts a stream's quality. Bugha uses a separate microphone since his headphones don't have one. To make up for the absence of a built-in microphone and increase his stream quality, he uses something much more professional to capture his audience's attention.
Bugha uses a Shure SM7B, an industry-standard when it comes to professional audio equipment. This cardioid dynamic microphone costs slightly higher than the Rode NT1, but higher quality comes at a premium price.
Microphone arm: Blue Compass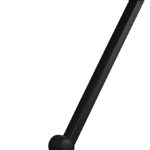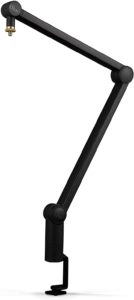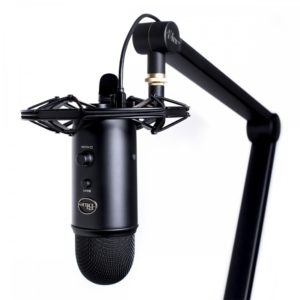 Studio-grade microphones can stand on their own, but you'll hardly want to place them between you and your monitor. Keeping your microphone on your desk can get in the way of flick shots and negatively affect your gameplay.
Bugha uses a Blue Compass microphone arm. This accessory allows Bugha to place his microphone wherever he wants on his desk while giving him enough room to move it around whenever he needs to.
Mixer: GoXLR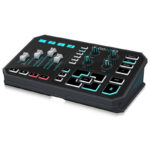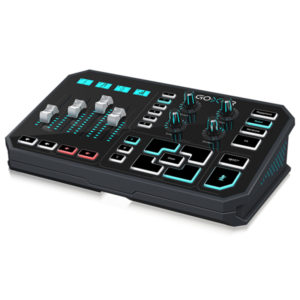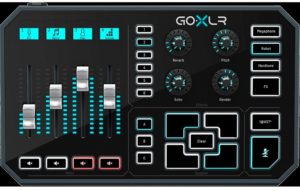 When you're live streaming, adjusting your audio through your system's settings is less than ideal. Not only will you keep your viewers waiting, but you may also get lost in the settings. A mixer allows streamers to control their music, in-game audio, and microphone levels without making them switch tabs.
Bugha uses a GoXLR, a multi-channel mixer with an equalizer and audio compressor. Alongside all the basic features of a mixer, the GoXLR also features Voice FX, allowing streamers to change their voices. While it may not be a priority for competitive gamers, it is a fun side-feature to entertain your stream, especially if you're into GTA V roleplay servers.
Webcam: Canon EOS 80D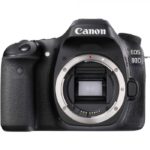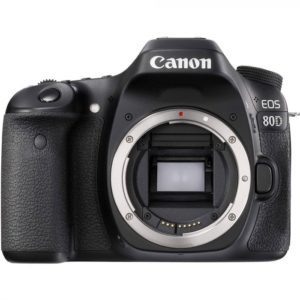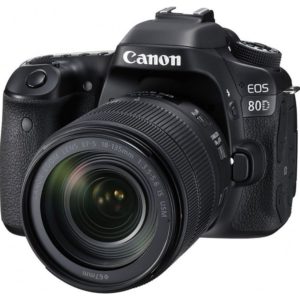 Combining your gameplay with a face cam will make your stream more entertaining since it is an additional way to interact with your audience.
Bugha uses a Canon EOS 80D, a digital SLR camera that can record in 1080p. One of the main advantages of using a digital camera instead of a webcam is that you'll be able to detach it from your setup and use it outside. This is an especially useful feature for IRL content creators.
Chair: Herman Miller X Logitech Embody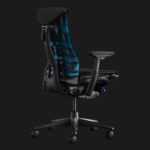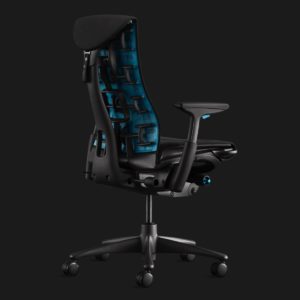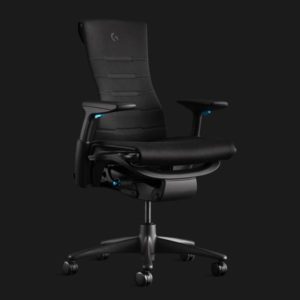 Your setup can feature some of the most advanced gaming peripherals in the world, but you'll need to be comfortable to use them to their full potential. Considering gamers spend long periods in front of screens, staying comfortable and maintaining decent posture are two vital ways to preserve your health.
Bugha uses a Herman Miller x Logitech Embody chair, an improved version of Herman Miller's Embody. Compared to the regular version, the chair features a sleek gamer aesthetic and uses an extra layer of cooling foam.
---
This article includes affiliate links, which may provide small compensation to Dot Esports.
Sours: https://dotesports.com/news/bughas-stream-setup-keyboard-mouse-and-more
BROKE vs PRO Fortnite Setup! - Bugha Five Below Mouse \u0026 Keyboard!
If I screw up, how will you catch me with your eyes closed. Tolik put his hands up and practically touched her slender hips with his palms. He noticed a raised skirt, which was originally conceived in an office style, but now looked not at all office-like. And then out of the corner of his eye he noticed her panties.
Bugha keyboard
White with a leather interior and a cool atmosphere inside. Everyone around gave flowers, congratulated, clapped to us and just smiled. It was a pleasure.
You Asked, So I Did It...SETUP TOUR (Plus Live Q\u0026A) - Bugha
There was still a scanty hope of "saving" my social status. I got up. He said defiantly, buttoning up his jeans. - You see.
You will also be interested:
But I need time to prepare. And it would be nice to get to know the site. No problem, the woman smiled. - This is the suburban base of our company, - she called the name of the dacha village, and Korobov mechanically noted to himself that his dacha was on.
1089
1090
1091
1092
1093