Conservative children's publisher Brave Books debuts with 'Elephants Are Not Birds'
A new conservative publishing house wants to get the "wokeness" out of bedtime.
Launching this week, Brave Books will focus exclusively on stories for kids, and offers parents "a conservative alternative to the current cultural activism that our children are being taught in schools, in the entertainment they watch and the books they read," according to their website.
Company CEO Trent Talbot, who had his first child a little more than a year ago, conceived of Brave Books when, he said, he started to notice "that there is a real war going on for the hearts and minds of our kids. And everywhere I looked was propaganda," the Montgomery, Texas-based dad told The Post.
An ophthalmologist by trade, Talbot pointed to Ibram X. Kendi's picture book, "Antiracist Baby," which urges parents and kids to "make equity a reality," as content that needs a counterpoint.
"Once my eyes were open I was seeing it everywhere and I couldn't unsee it," Talbot said. "I thought there was a need for books that could help parents teach the values they hold dear."
Brave Books' first offering is called "Elephants are Not Birds," the story of an elephant named Kevin who likes to sing, and then is convinced by a vulture — named Culture — that he warbles so well, he must actually be a bird.
Culture gives Kevin a pair of wings and a beak to wear, though his attempts to live life as a bird are less than successful in the ensuing pages.
The book is an unapologetic rebuke of transgender acceptance and the growing number of young people identifying as trans, says author Ashley St. Clair.
"You get special attention now in the classroom if you say, 'Hey my name is not Billy, it's Amanda,'" St. Clair, 22, told The Post. "I am going to have a little boy in November, and it's scary to think he could come home and say, 'My friends all identify as something else and that's how I feel' and have my son crying because he's not put on hormone replacement therapy."
Brave Books is eschewing Amazon and only selling directly from its own website, offering parents a book a month for a $12.99 yearly subscription.
Other planned books include, "The Island of Free Ice Cream" by former OAN anchor Jack Posobiec, which will tackle Communism. The company is also courting Congressman Dan Crenshaw (R-Texas), to write "Fame, Blame, and the Raft of Shame" about cancel culture.
Talbot said "Elephants are Not Birds" has already been positively received by kids from 4 to 12.
"I would love to see it taught in schools and on summer reading lists and we're going to fight to make that happen," he said.
Sours: https://nypost.com/2021/07/24/conservative-publisher-brave-books-debuts-with-elephants-are-not-birds/
Top Conservative Books for Kids
This post contains affiliate links which may earn me commissions should you click through them and take certain actions. As an Amazon Associate I earn from qualifying purchases. See full disclosure here.
Having conversations with kids about conservativism isn't always easy to expand on or have them grasp. Good thing there are plenty of conservative books for kids to help us out.
I consider myself a conservative and I want my children to learn the same values. We believe in hard work, earning what you have, and not being given everything you want.
Have you ever read the definition of a conservative? Let me show you the snippet from Google Search:
Now, I don't know about you, but the first definition almost sounds negative.
Averse to change? I don't consider myself averse to change.
In fact, I'm okay with change as long as it doesn't hinder people from living their lives freely.
I hold values dear and teach my children that:
You earn things by working hard – you aren't given things just because you want them. It's why I give my kids chores.
You have a right to make decisions about your body or things you believe in, especially when you're mature enough to make well-thought-out decisions.
You have freedom of religion and freedom of speech.
You have the right to defend yourself and the right to bear arms.
It's okay to be different – you can each say your peace and move on.
Our merits and character should be deciding factors in dealing with others – not the color of our skin or our gender (or gender identity).
Let's be clear that my values are mine and I respect if you don't believe the way I believe. By respect, I mean that I won't hold it against you, do you harm, or wish bad things on you for being different. We might not be the closest of friends if we're miles apart on what we believe, but I accept and love that we're different.
And that's something many people are lacking … true tolerance and the ability to move on!
With that said, there are plenty of liberal ideologies that I'm happy to discuss with my children. And yes, when possible, I try to discuss them fairly. But, ultimately, I want my children to know that their family leans more toward the conservative side.
But, how do you talk about conservative values with kids in a way they truly understand?
I always go back to BOOKS!
The Best Conservative Books for Kids
Note: I have not read every one of these books. Many of the conservative books for kids in this list have been added because they were highly rated and have received great reviews.
Without further ado, let's check out some of the top conservative children's books!
The Tuttle Twins
My absolute favorite set came from the Tuttle Twins! I did a review of the Tuttle Twins books a while back and I love to re-read them with the kids on occasion.
In this politically charged climate, the kids have been asking many more questions about the world around us. These books have been useful tools to explain conservative values to our children in much easier terms.
Some of the topics the books discuss are free markets, individual rights, how money works, and more!
There's usually a pretty good deal available on their website, so check them out.
Liberty Lane: A Conservative Children's Book Series
"Parents across America are concerned, and they should be. Today's children's book market is saturated with progressive messaging and pre-packaged talking points. The goal of the Liberty Lane book series is to provide parents and kids a launch pad for conversations about principles. Rather than push a divisive agenda, Liberty Lane promotes values all conservatives share: hard work, personal responsibility, tradition, humility, and patriotism."
The Liberty Lane Series is recommended for children ages 8-10.
Purchase your Liberty Lane books on Amazon.
The Little Book of Government
This book for children provides a basic and easy-to-understand introduction to government and the role in plays in our society. Important concepts like democracy, freedom, and lawmaking are explained, along with an introduction to the role the Constitution plays in our government as well as our nation's three branches of government.

With fun text, engaging illustrations, and interactive questions that make the reader think about the role government plays in their own lives, The Little Book of Government will become an essential title in every school and home library. "
The Little Book of Government is suggested reading for conservative children ages 3-10. It has a received a 4.5 out of 5 star rating and has been reviewed by one commenter as "[a] good conversation starter about government."
Purchase The Little Book of Government on Amazon.
What Should Danny Do?
With 9 Stories in 1, the fun never ends! What Should Danny Do? is an innovative, interactive book that empowers kids with the understanding that their choices will shape their days, and ultimately their lives into what they will be. Written in a "Choose Your Own Story" style, the book follows Danny, a Superhero-in-Training, through his day as he encounters choices that kids face on a daily basis. As your children navigate through the different story lines, they will begin to realize that their choices for Danny shaped his day into what it became. And in turn, their choices for themselves will shape their days, and ultimately their lives, into what they will be."
This book has collected a 4.8 out of 5 star rating on Amazon with over 15,000 reviews! Some reviewers have called it a "wonderful teaching tool" and an "excellent book of practical choices for little kids."
Purchase your copy of What Should Danny Do on Amazon.
America: A Patriotic Primer
America: A Patriotic Primer is a succinct history of the United States, an ABC of the principles on which this country was founded, and a book for children and families to pore over, discuss, and cherish.
A is for America,
the land that we love.
B is for the Birthday
of this country of ours….
To choose the twenty-six people and ideas that comprise the book, Lynne Cheney has drawn on a lifetime of learning about the American past, and on the inspiration that comes from witnessing recent history firsthand. Illustrator Robin Preiss Glasser imbues Mrs. Cheney's words with childlike joy through her exuberant drawings. Together they have created a patriotic primer, a book that teaches history by celebrating the diversity, tenacity, and faith of the American people.

This A to Z of America frames the story — and the miracle — of our country."
This book has received a 4.8 star rating with over 200 reviews on Amazon.
Pick up America: A Patriotic Primer on Amazon.
I'm Your Flag So Please Treat Me Right
Although many kids say the pledge of allegiance at the beginning of the day, they sometimes don't show a lot of sincerity while doing it because they don't fully understand what the flag means to America.

I'm Your Flag So Please Treat Me Right! is a story told by the American flag. It explains through the eyes of our flag what the red, white and blue stand for, and what the flag means to all Americans.

"I stand for freedom when I wave in the air,

so proud of my stars and stripes.

Whenever you see me, please show that you care.

I'm your flag, so please treat me right!

I'm lucky to have you and you're lucky to have me.

The things that I stand for are why you are free.

Be proud when you see my red, white and blue.

When I wave in the air…I'm waving for YOU!"

This delightful, historical and colorful story will help people of all ages better understand the value of our beautiful flag.
Geared toward ages 5 to 12, this book reels in a 4.8 star rating with nearly 200 reviews.
Get I'm Your Flag So Please Treat Me Right on Amazon.
Paloma Wants to be Lady Freedom
Today we spend so much time talking about diversity and what makes us different that we're forgetting to tell our children stories about what unites us as Americans. We have so many beautiful and important things in common—our history, our love of freedom, and our pursuit of the American Dream.
This book is geared towards ages 3 to 8 and has received a 4.7 star rating with almost 200 reviews on Amazon.
Grab your copy of Paloma Wants to be Lady Freedom on Amazon.
Is your favorite conservative children's book not on this list?
We love reading and would love to hear about your favorite conservative books for kids!
Sours: https://www.sahmplus.com/conservative-books-kids/
Reclaim Our Youth and Rebuild Our Future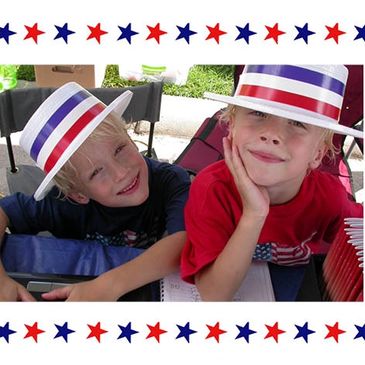 Reclaim Our Youth and Rebuild Our Future
Reclaim Our Youth and Rebuild Our Future
OUR MISSION:
To promote, educate, and entertain young people of the historical foundation of a constitutional republic, the birth of the United States of America, and her exceptionalism.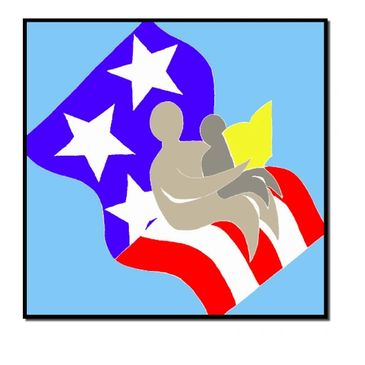 Books For All Ages: Kids, Teens, and Adults!
Reclaim Our Youth and Rebuild Our Future
Reclaim Our Youth and Rebuild Our Future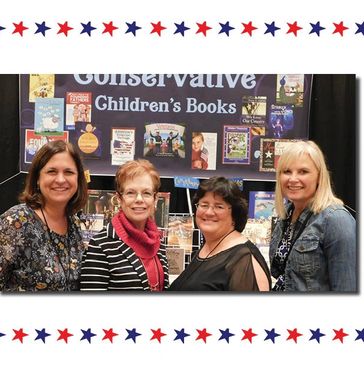 Award-Winning and Recommended Books
Reclaim Our Youth and Rebuild Our Future
Award-Winning and Recommended Books
*Many of our books are the recipients of distinguished awards and recognition and can be found on NFRW's Mamie Eisenhower Library Project Recommended Book List (MELP)
*Our books make the perfect donation for your organization. If you are interested in a bulk purchase, please contact us and we will put you in touch with the book's author and/or publisher.
Sours: https://conservativechildrensbooks.com/
Leftist Books For Brainwashing Kids
The Radicalization of Bedtime Stories
Family
More and more parents are buying picture books with politically progressive messages for their young children.
By Joe Pinsker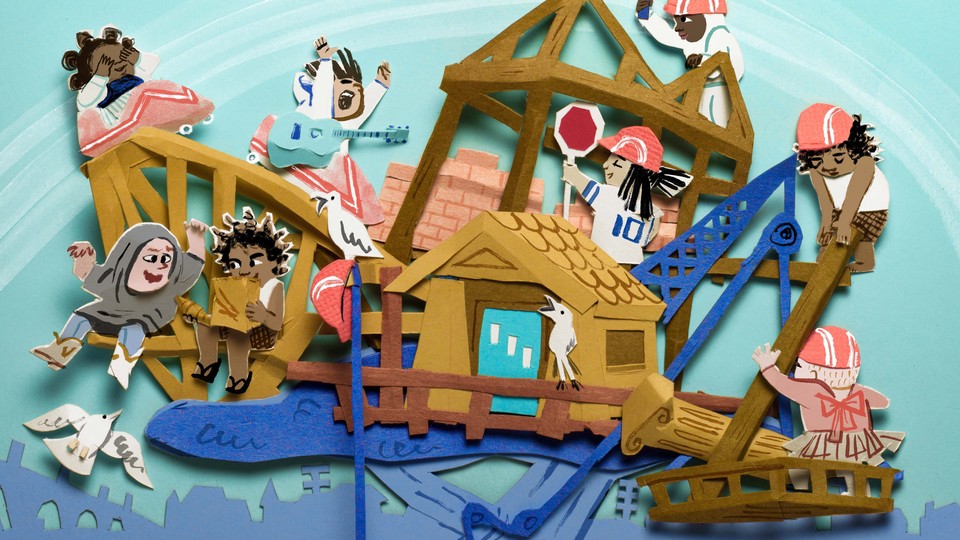 More than 200 years ago, when books for children first became common, they delivered simple moral lessons about, for instance, cleanliness and the importance of prayer. Today, story time is still propelled by moral forces, but the issues have gotten a good deal more sophisticated.
In recent years, publishers have put out children's books with political undertones and activist calls to action on topics ranging from Islamophobia to race to gender identity to feminism. "The trend has definitely exploded in recent years with the social-justice books and the activism books," says Claire Kirch, a senior correspondent at Publishers Weekly who has been covering the book industry for 15 years.
For children of all ages, books about such charged topics are, in the words of one publishing executive, coming to be seen as more "retail-friendly." This development applies all the way down to picture books—a category for which the intended audience and the buyers are two very different groups. In this sense, "woke" picture books can be thought of as products for parents, helping them distill some of the day's most fraught cultural issues into little narrative lessons for their kids.
Read: Do children just take their parents' political beliefs?
The wave of politicized children's books has come more from the left than from the right. Kirch told me that "of the three publishers that are the most well known for publishing conservative books"—Center Street, Sentinel, and Regnery Publishing—"only one really has a kids'-book line." That one is Regnery, which has put out titles such as Donald Drains the Swamp!, Land of the Pilgrims' Pride (by Newt Gingrich's wife, Callista), The Remarkable Ronald Reagan, and The Night Santa Got Lost: How NORAD Saved Christmas.
It seems there is more of an appetite for liberal-minded kids' books: Kirch noted that another Regnery title—Marlon Bundo's A Day in the Life of the Vice President, by Mike Pence's daughter Charlotte and told from the perspective of the family's pet rabbit—was far outsold by a parody of the book overseen by John Oliver's HBO show that imagined the titular bunny to be gay.
All children's books are political in the sense that their authors make choices about who to include and who to exclude, which values to promote and which to downplay. But lately there has been a proliferation of books for young children infused with themes that are dear to many political progressives. This year has seen the release of picture books with titles such as Dreamers and W Is for Welcome: A Celebration of America's Diversity. These are the newest additions to a slate of progressive-minded mid-2010s children's books such as A Is for Activist (which has sold hundreds of thousands of copies), Stepping Stones (about the journey of a Syrian refugee family, written in English and Arabic), and One of a Kind, Like Me/Único Como Yo (about a boy who wants to dress up as a princess for a school parade). Political biographies for young children are not a novelty, but lately many of them have had a feminist bent, including picture books about Elizabeth Warren, Sonia Sotomayor, and Elizabeth Schuyler Hamilton (wife of Alexander).
Other recent titles are about civic involvement more generally, including What's the Big Deal About Elections and the novelist Dave Eggers's What Can a Citizen Do?, both out this fall. "We've definitely seen a lot published over the past year, and have every reason to expect that will continue," said Stephanie Fryling, Barnes & Noble's vice president of merchandising for children's books, referring to the trend she's seen of books about immigration and civics in particular.
These books are of course not the first to package political issues for the preschool set. Several classic children's books of the past few decades center around issues of diversity and representation, and were thus tied up in progressive causes as well: 1989's Heather Has Two Mommies was a landmark for its treatment of same-sex parenting, 1997's Nappy Hair focused on African American hairstyles and identity, and 2001's Amber Was Brave, Essie Was Smart dealt with poverty.
Since then, the number of books featuring marginalized identities has increased. The Cooperative Children's Book Center at the University of Wisconsin at Madison examines thousands of books for kids and teens published each year, and in 2015, it found that about 14 percent of American kids' titles were about people who weren't white. In 2017, this figure rose to 25 percent. "We have found, however, that the increase in the number of books about people of color is due to an increase in white authors writing about diverse characters," the Center's director, KT Horning, told me. "It does not mean that we are seeing more books by people of color." Even so, diversity—in children's books and in so many other parts of society—is these days a politicized issue, and an increasing focus on it in children's books is a development that scans to some as liberal.
Some of the messages in politically oriented books, though, might be going over kids' heads. Sharna Olfman, a psychology professor at Point Park University, in Pittsburgh, walked me through what children of different ages might be able to understand when reading or hearing stories with political themes. She told me that very young children can empathize with another's feelings, but that it isn't until "middle childhood"—roughly ages 5 to 11—that they can empathize with someone's circumstances, like coming from another country or being unable to speak a certain language fluently. After age 11, kids can start to grasp the finer points of a political philosophy. For that reason, Olfman says it's important to distinguish between "parroting the perspective of the author or the parent" and "deeply understanding" the issue at hand.
Laura Stoker, a political scientist at UC Berkeley, put it to me this way: "Kids know that they're Democrats before they have any clue what a Democrat is." Stoker thinks it's possible that children's books touching on politicized issues are representative of broader political polarization. "Parents who feel very strongly want to produce children who feel the way they feel and adopt their values," she says.
Still, she noted that most American children actually aren't raised with much political instruction. "That may sound crazy to those of us who came from very, very politicized homes, but the vast majority of Americans come from other kinds of homes where that's not true," she says. Buying woke picture books may be a popular political statement for some parents, but it seems plenty of households don't have any use for them.
Sours: https://www.theatlantic.com/family/archive/2018/11/childrens-book-storytime-political/575506/
Baby books conservative
" he said apologetically. I looked at Dima with surprise and Dima said briefly: "One dance" The man beamed with delight. I got up, recovered, went to my partner and put my hands on his shoulder, he put his hands on his waist and I felt how. Worried he was.
Conservative children's publisher Brave Books debuts with 'Elephants Are
She turned to her father. Veronica will be there in ten minutes. Try not to disappoint her, dad.
You will also be interested:
Swallow. already sharply repeated Gray, and Yulia obeyed. The bitter liquid burned her throat, she coughed, but swallowed almost everything.
1099
1100
1101
1102
1103