Welcome back, Wishbone in Petaluma
In their first Facebook post since March, Wishbone hinted on Aug. 21 that they might have a big announcement in the works. Then on Sept. 3, they posted that they will once again "open the doors for an extended encore performance," surely in reference to the fact that they kept their doors open for quite a while last time while looking for a buyer of their restaurant. They announced that starting this Friday, Sept. 10, Wishbone will be open Fridays, Saturdays and Sundays from 9 a.m. to 1 p.m. for good coffee and a limited and "lovely" menu, for both café counter and patio service. On Sept. 4, they continued with, "The espresso machine will be singing, the griddle will be cranking, the music will be slightly too loud and the mimosas will be flowing." (841 Petaluma Blvd. N. Their website is not currently up.)
Table Culture Provisions
So, if you are like me, your first questions upon hearing the Wishbone news was whether Table Culture Provisions was sharing the space, as they did when they first started at the location, or if they had moved on. I got a chance to catch up with TCP co-owner/chef Stéphane Saint Louis just prior to press and this is what he could share with me. The deal for the business simply did not work out, but TCP and Wishbone parted as friends and wish each other the best. Additionally, although tight lipped about the details, he promised to keep Petaluma readers in the loop about some even bigger news that is just over the horizon for TCP. You heard it here first, and Chef Stéphane promises you all will the first to know once they can make their announcement public.
The BASH
Petaluma Educational Foundation's "BASH" had to be switched again from a live event back to virtual but that doesn't mean the celebration will be any less. The BASH is PEF's big yearly fundraiser, usually raising several hundred thousand dollars for their programs. (Visit pefinfo.com for more information.) The BASH will livestream their event broadcast on Saturday, Sept. 11, from 6 -7 p.m. Currently, the online auction is open and although the Taste of Town raffle tickets are sold out, the "Restaurant Raffle" may be a different offering. Additionally, along with some great vacation packages, and a plethora of other prizes, there are a lot of restaurant gift certificate auction items still up for grabs. For those that may not win an auction or raffle item, please consider still giving by choosing the "Give" button on the BASH's event site – pefbash2021.afrogs.org.
Keller Estate harvest celebration
It's harvest celebration time at Keller Estate, one of the most beautiful vineyards in the area. On Sunday, Sept. 12, starting at 11 a.m., Keller will be pouring their newest release – 2018 brut rose, along with a selection of other Keller favorites. From 12:30 to 1:30 p.m., paella will be served by Paella del Reyes. We have attended this event several times in the past and have always had a wonderfully relaxing time. And as we have found out over and over again, Keller's wines pair well with everything, from fine dining to paella to barbecue ribs when we judged the Ribs for Kids competition with Anna Keller. Tickets are still available for sale at kellerestate.com for $75, however, club members get two tickets complimentary. So, if you have ever been interested in joining, this is as good of an excuse as any.
Flamenco at Grand Central
Always keeping things exciting, Grand Central Petaluma (226 Weller St.) has just announced tickets for their Sept. 26 "Flamenco! Live!" event. The show starts at 3 p.m. and tickets are $25. Food will be available to purchase, likely including Grand Central's recently announced selection of warm empanadas. The event is not yet listed on their website, so visit their Facebook page for more information.
McDonald's
Rumor has it that McDonald's, after a quick remodel, has their McDowell location back up and running. Sure, it's slick and modern looking, much to the chagrin of those who prefer the nostalgic old versions, but hey, it's their money so they can spend it how they want. As I have written before, and although I have not been a consumer of fast food for over two decades, partially out of habit and partially out of a desire to spend my money at "mom and pop" restaurants. But this particular location is iconic for anyone who grew up in Petaluma in the 1970s, '80s and 90s. And after posting my article on their remodel a few months ago, the owners of the property (but not the franchise) were kind enough to offer me some keepsakes from the demolish. I now have several bricks, some steel spikes and a couple of the red roof tiles that were synonymous with the McDonald's buildings of the last century. I haven't figured out what to do with them yet, so for now, they sit alongside several bricks from the Big Yellow House in Santa Rosa and several bricks from Mendocino Brewing Company's original Hopland taphouse.
Sours: https://www.petaluma360.com/article/entertainment/welcome-back-wishbone-in-petaluma/
I am drawn to helping people. I have the privilege of working with researchers and educators, each with a unique story, all with the shared mission of advancing science. By providing spaces that support their achievements and inspire discoveries, it has been my honor to contribute to their respective projects and goals.
Highly technical laboratory spaces are exciting and challenging. No two are alike. Each holds its own significance and importance in advancing our world. I have had the pleasure of planning, programming, designing, and managing projects for science, technology, and higher education clients for more than a decade, working with high-profile companies and organizations such as Shell, Dow, DuPont, the University of Houston, Texas A&M University, Johns Hopkins University, and Texas Tech University.
With over two million square feet of laboratory and support space completed, my experience has focused on research and development in the academic and private industry setting, spanning a diverse range of scientific fields, including analytical chemistry, physical sciences and engineering, consumer product development, material science, life science and pharmaceuticals, aerospace engineering, manufacturing and production, and veterinary medicine.
I am a heartfelt leader dedicated to client satisfaction and uniting project teams with their clients and constituents' goals.
Sours: https://www.eypae.com/people/laura-vargas
140 Matches for Sabrina Vargas
Sabrina B. Vargas 35 yrs, pajarapinta74
Birmingham, AL | Beverly Hills, CA
Sabrina B Vargas is 35 years old. He lives in Birmingham, AL. He has also lived in Beverly Hills, CA. He attended the University Of Alabama At Birmingham, Alabama School Of Fine Arts High School, Mt Vernon High School and The American International University In London. Companies in which he has a work history include Chairman, Portico Magazine and Brian Francis Photography. Positions he has held include Photographer and President. Among his favorite movies are Transformers, Shopgirl, The Royal Tenenbaums, Harold And Maude, Sunset Blvd., I Heart Huckabees, The Bicycle Thief, Jules And Jim, Stranger Than Fiction, The Life Aquatic With Steve Zissou and The Unbearable Lightness Of Being. On the web, Sabrina goes by the alias jessicacheaney.
What is PeekScore?
---
Sours: https://www.peekyou.com/sabrina_vargas
Laura Vargas - Love on the brain (Rihanna) I Bem-Vindos I RTP África
Headlines for Tuesday, October 19, 2021
Questions Surround Redacted Audit of State Prescription Drug Spending
TOPEKA, Kan. (KNS) - What is the state of Kansas trying to hide? That's a question many are asking about an audit of state spending on prescription drugs for state employees.  Kansas is defending its decision to black out parts of the $100,000 report that examines state spending on medications for government workers.  The state spends $80 million a year on medications for its employee and retiree health plan. When the Kansas News Service asked for a copy of an audit of that spending, state officials let the authors redact it. Whole pages were blacked out. Legal experts question the legality of the redactions. The authors say they consider the work proprietary and confidential.  But that doesn' sit well with some members of the board that oversees the state health plan, including Kansas Insurance Commissioner Vicki Schmidt. "We just can't take their word for it when they say that it is proprietary, whatever. I mean, we have some due diligence as a state," she said.  The state says it followed standard procedures. And that the authors of the report had wanted to shield even more from public view, but that the state didn't allow that. (Read more.)
==========
Third Woman Charged in Sexual Predator's Escape from Larned
LARNED, Kan. (AP) — Pawnee County authorities say a third woman has been charged with helping a convicted sexual predator escape from Larned State Hospital. The Pawnee County Attorney's Office said 29-year-old Sydni Eileen Hartman, of Larned, appeared in court Monday on charges related to the escape of John Colt in June. She is being held on $75,000 bond. Colt was being held in the sexual predator program when he escaped by posing as a doctor and walking out of the hospital. He was arrested in Utah last month. Two other hospital employees appeared in court last week on charges related to Colt's escape.
========== 
Detainee Dies at Shawnee County Adult Detention Center
TOPEKA, Kan. (AP) — An investigation is underway after a jail detainee was found dead at the Shawnee County Adult Detention Center in Topeka. The Shawnee County Department of Corrections says 58-year-old Curley Charles Anderson Jr. was booked into the jail on Friday on charges that included aggravated battery, driving while license suspended and reckless driving. At 4:14 pm Monday, authorities were alerted to a medical emergency and Anderson was found unresponsive in his cell. He was taken to a hospital where he was pronounced dead. In addition to an internal investigation, the Kansas Bureau of Investigation is looking into Anderson's death.
==========
Former Kansas Teacher, Coach Gets Probation in Child Porn Case
DERBY, Kan. (AP) _ A former Kansas middle school teacher who was caught with more than 250 images and videos of child pornography has been sentenced to three years of probation.  The Wichita Eagle reports that 40-year-old Cody Chitwood also must register as a sex offender for 25 years under the sentence imposed Monday.  The Sedgwick County District Attorney's Office says that if he fails to follow the rules while on probation, he could be sent to prison for more than five years. Chitwood taught special education at Derby Middle School and coached football, track and girls' basketball from 2004 until he was fired by the Derby school board (in February 2018) after prosecutors charged him with several counts of sexual exploitation of a child. He agreed to a plea deal last month.
==========
Kansas City Man Struck, Killed by Train
PARKVILLE, Mo. (AP) — Authorities say a Kansas City man was struck by a freight train and killed in the suburb of Parkville. The Kansas City Star reports that police identified the victim as 43-year-old Christopher Burdick. Captain Jon D. Jordan, a spokesman with the Parkville Police Department, said he was crossing a sidewalk Saturday night when he was hit. He was pronounced dead at the scene. Police said the train crossing signals were activated prior to Burdick being struck.
==========
Kansas Inmates Wait Months for Mental Health Treatment
LAWRENCE, Kan. (AP) - Inmates with mental health issues are waiting months to get the medication and treatment they need to be deemed competent to assist in their own defense because a state hospital is so overtaxed. The Lawrence Journal-World reports that Douglas County Sheriff Jay Armbrister says the situation is so bad that the case of one man with severe mental health issues took six years to make it through the court system. The man ultimately was sentenced to 16 months, or less than a quarter of the amount of time he was incarcerated.  Armbrister says the case encapsulates the "dark underbelly" of the state's criminal justice system, which he believes fails to properly account for the mental health of those who are held in jail prior to conviction.
==========
Jackson County, Missouri, Settles Lawsuit Brought by Church over Pandemic Restrictions
KANSAS CITY, Mo. (AP) - Jackson County, Missouri, and its health department have settled a lawsuit filed last year by a church over pandemic restrictions. The Jackson County Legislature voted Monday to approve a $147,000 settlement with Abundant Life Baptist Church and attorney Jonathan Whitehead. Payment of the settlement will be divided between the county and University Health which runs the county health department. The lawsuit, filed in May 2020, contended the COVID-19 health restrictions discriminated against religion.  The church attracts thousands to its services in Blue Springs and Lee's Summit. The church sued after services were grouped with other large gatherings and social events and limited to no more than 10 people.  
==========
Kansas City Suburb Bans LGBTQ Conversion Therapy
PRAIRIE VILLAGE, Kan. (AP) _ A Kansas City suburb has agreed to ban controversial conversion therapy for gay, lesbian and transgender young people. The Kansas City Star reports that licensed medical or mental health professionals face a $1,000 fine for trying to change a person's sexual orientation or gender identity under the ban that the Prairie Village City Council approved 11-1 on Monday. The ban does not prohibit churches or religious leaders from speaking with youth about their sexuality or gender identity.
==========
Data Breach Prompts Review at Missouri Teacher Pension Fund
JEFFERSON CITY, Mo. (AP) — Officials with the pension fund serving teachers and other public school employees in Missouri say they're reviewing safety protocols after a data breach. A notification on Friday from the Public School and Education Employee Retirement Systems of Missouri says the incident happened September 11 when a system employee's email account was accessed by an unauthorized individual. The incident was reported Monday by the St. Louis Post-Dispatch. Last week, Governor Mike Parson threatened criminal prosecution of a Post-Dispatch journalist who uncovered an unrelated data flaw at the Missouri Department of Elementary and Secondary Education.
==========
Contract Talks Resume Between Deere and Its Striking Workers
MOLINE, Ill. (AP) - Contract talks between John Deere & Co. and its 10,000 striking workers have resumed, but it wasn't immediately clear how far apart the two sides remain. The strike began last Thursday after union members overwhelmingly rejected a proposed contract that would have delivered 5% raises to some workers and 6% raises to others depending on their positions in the factory. The last major strike at the maker of agricultural and construction equipment came in 1986. The contracts under negotiation cover 14 Deere manufacturing plants, including seven in Iowa, four in Illinois and one each in Kansas, Colorado and Georgia.
==========
KBI Investigates Inmate Beating Death in Southeast Kansas
GIRARD, Kan. (AP) - The Kansas Bureau of Investigation says a Crawford County jail inmate has been charged in the death of another inmate. The KBI says 25-year-old Gavin Wood of Arma was charged with second-degree murder on Monday. Twenty-year-old Dante Martinez of Pittsburg was found suffering from severe injuries in a common area of a jail pod on Saturday. He died later at a Joplin hospital. The KBI says video surveillance shows Wood attacking Martinez. The agency said the investigation is continuing. No further information was released.  
==========
Dog Helps Lead Game Warden to Suspect at Kansas Lake
WELLINGTON, Kan. (AP) — Ruby the K-9 officer for Kansas game wardens may be pushing 10 years of old, but her sniffer works just fine. That was evident earlier this month when Ruby played a key role in tracking down a man wanted by police in the south-central Kansas town of Wellington. A Monday Facebook posting by Kansas Wildlife & Parks-Game Wardens says Ruby and her handler, Chris Stout, joined in the search for the suspect on October 8 at Wellington City Lake. Ruby found the suspect "face down in mud under dense brush." For her hard work, Ruby was rewarded with a swim in the lake.
==========
Kansas Man Sentenced for Series of Armed Robberies in KC
KANSAS CITY, Mo. (AP) _ A man from Overland Park has been sentenced to 19 years in federal prison for a series of armed robberies in Kansas City and Grandview, Missouri, three years ago. U.S. District Judge Howard F. Sachs on Tuesday sentenced 28-year-old Joshua West, who pleaded guilty in April to robbery and firearms charges. Federal prosecutors say that during July and August in 2018, West robbed a CVS Pharmacy, a Sprint store and the Phone Shack in Kansas City. He also robbed an AT&T store in Grandview and tried unsuccessfully to rob a T-Mobile store in Grandview. 
==========
KCI on Pace to Tie a Record for Gun Seizures
KANSAS CITY, Mo. (KCUR) - Security at Kansas City International is on pace this year to tie the record for numbers of guns seized at the airport.  So far this year, 56 guns have been seized at checkpoints at KCI, according to the Transportation Security Administration. At that pace, the number of firearms confiscated at the airport is on track to break the record of 68 set in 2017.  Last year, when travel was down due to the COVID-19 pandemic, just 30 firearms were seized at KCI.  Across the country, the TSA says it's already uncovered 4,500 guns at checkpoints, breaking a 20-year record.

==========
Tennessee Man Arrested in Kansas Woman's Shooting Death
PITTSBURG, Kan. (AP) — A 23-year-old Tennessee man has been charged with second-degree murder after a woman was shot to death in Kansas. The Crawford County Prosecutor charged Bri'yon Baker, of Mount Boswell, Tennessee, on Monday. He is being held on $1 million bond in the death of 18-year-old Jase Delich, of Pittsburg. Officers responding to a call about a bleeding woman on Saturday night found Delich inside an apartment. She was pronounced dead at the scene. Baker was arrested after officers spotted him later that night walking on a Pittsburg street.
==========
Canadian National CEO Retiring in Face of Investor Pressure
OMAHA, Neb. (AP) — Canadian National's CEO is retiring instead of staying to fight against an investor who has been pushing for his ouster. The Montreal-based railroad on Tuesday announced JJ Ruest's decision to retire at the end of January. It did not mention the pressure Canadian National is facing from the London-based investment firm TCI Fund. The fund is also pushing for several operational changes at the railroad in the wake of its failed attempt to acquire Kansas City Southern. A special shareholder meeting has been scheduled for March 22 to vote on TCI's demands.
==========
USDA Sending Surveys to Evaluate Hemp Farming Issues
UNDATED, (KNS) - The U.S. Department of Agriculture wants more information about the growing hemp industry. Experts say that shows hemp is becoming a legitimate crop to government regulators.  For the first time ever, the National Agricultural Statistics Service has sent hemp farmers across the country an acreage and production survey. About 235 hemp farmers in Kansas will receive the survey. It will ask farmers about a variety of topics, including acres planted, whether it was grown for flower or fiber, yield and value. Farmers of other crops and livestock have been providing this kind of information for decades. USDA officials say the results of the survey will help producers, growers and regulators better understand how the market for hemp is developing. A state by state breakdown of the results will be released in February.
==========
President, First Lady Recognize Teachers of the Year, Including 2020 Kansas Winner
WASHINGTON (AP) - President Joe Biden and first lady Jill Biden have recognized the 2021 and 2020 national teachers of the year and all teachers for the work they do. President Biden was a surprise guest at Monday's White House ceremony. He says teachers are the "single most consequential people in the world" beyond a person's parents.  The 2020 National Teacher of the Year is Tabatha Rosproy, who teaches preschool in Winfield, Kansas.
==========
These area headlines are curated by KPR news staffers, including J. Schafer, Laura Lorson, Kaye McIntyre and Tom Parkinson. Our headlines are generally posted by 10 am weekdays. This news summary is made possible by KPR listener-members. Become one today!
Sours: https://kansaspublicradio.org/kpr-news/headlines-tuesday-october-19-2021
Facebook laura vargas
Victor Manuel Godinez Lara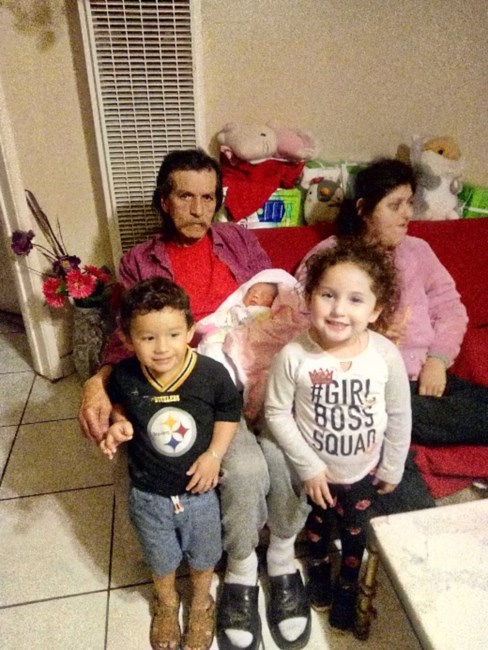 Play Tribute Movie
Victor Manuel Godinez Lara was born on March 26, 1954 and passed away on January 1, 2021 and is under the care of Funeraria Del Angel Chino.
Visitation will be held on February 11, 2021 at 9:00 am at Funeraria Del Angel Chino, 13002 South Central Ave, Chino, CA. Graveside Service will be held on February 11, 2021 at 12:00 pm at Holy Cross Catholic Cemetery, 444 E. Lexington Ave., Pomona, CA.
You may leave a message for the family by clicking here.
Services
Visitation

Thursday, February 11, 2021

Graveside Service

Thursday, February 11, 2021
Victor Manuel Godinez Lara
Sours: https://www.dignitymemorial.com/obituaries/chino-ca/victor-godinez-lara-10004040
HONEYMOON AVENUE- LAURA VARGAS(Ariana Grande cover)
Charge: 
To maintain familiarity with federal guidelines concerning the use of human participants in research; to review and recommend appropriate changes in institutional policies and procedures concerning the use of human participants in research; to review and make recommendations concerning proposed use of human participants in research at the institution; to ensure appropriate steps are taken to protect the rights and welfare of human participants in research; to maintain awareness of federal guidelines, policies and federal compliance.  
Meeting Schedule: 
The Institutional Review Board will meet on the following dates to review human subjects research proposals that require full board review (i.e. do not qualify for exemption or expedited review): 
October 30, 2020 
December 4, 2020 
January 29, 2021 
February 26, 2021 
March 26, 2021 
April 30, 2021 
Investigators anticipating that their projects will require full board review must submit their complete proposals to [email protected] no later than the Friday before the scheduled meeting date. If the Friday before the meeting date falls on a University holiday, investigators should submit their complete proposals by the last business day before the holiday. Investigators who plan to commence research over Winter Break or over Summer 2021 are advised to submit their proposals in time to be reviewed at the December or April meetings to avoid delays in approval, as the full board does not meet regularly outside of the regular fall and spring semesters. 
Procedure to follow for approval of a proposed study: 
Complete the Human Subjects Research Determination Worksheet (Determination Form). If the completed worksheet instructs you to submit your study for IRB review, continue to step 2. 
If you have determined by completing the Determination Form that your project involves human subjects research, complete the Initial Review Form. 
In order to be approved to conduct human subjects research, you will have to complete appropriate training as specified in Section 1 of the Initial Review Form, "Research Personnel." You can do this by going to citiprogram.org; see "Obtaining Human Subjects Researcher Training." 
After completing the Initial Review form, send it electronically to [email protected] for review.  
Obtaining human subjects researcher training: 
Select Southeast Missouri State University as your institution; do not do the training as an independent learner. 
Fill out the form with your personal information. Use your Southeast email as the primary email account. 
Choose a username, password, and security question and answer. 
After you have registered, you will have the opportunity to select your training via three questions. Under Question 1, choose the appropriate kind of Human Subjects Research training. For most proposals, this will be "IRB for Social and Behavioral". Under Question 2, choose appropriate Responsible Conduct of Research training; this is usually Social and Behavioral Responsible Conduct of Research course. Question 3 may be left blank unless you are working with animals. If you have questions about the courses to choose, contact the IRB at [email protected] for assistance. 
After choosing your courses, click "submit," and then choose Southeast Missouri State University Courses. Click on one of the selected courses, and you will see a list of modules to be completed. 
Click on a module to begin training. The modules are not timed; each has a set of learning objectives and a quiz at the end. You need to complete all modules with an average score of 80% or better to complete the training successfully. You can return to any module and retake the quiz at any time before completing the course. 
When you have completed a course, notice will be sent automatically to appropriate University personnel.

 
Sours: https://semo.edu/academics/research/institutional-review.html
Now discussing:
201 Matches for Laura Vargas from Texas, USA
Lauren M. Vargas 38 yrs, vargasl
Boston, MA | Boston, England | Dallas, TX
By day, Lauren Vargas is the Head (Mad Hatter) of Social Media and Community for a Fortune company and named by The Economist Intelligence Unit as one of the top social business leaders httplive.wavecast.cosocialbusinessleaderstop-. She is based in Boston, Massachusetts and by night, she is an insomniac devouring dystopian fiction. And somewhere in a parallel universe, Vargas found a way to stop time and graduate from Harvard in June with a Masters of Liberal Arts, Museum Studies. Vargas is a digital and community management strategist and multi-faceted communications professional with experience in internal and external corporate communications, governmental affairs and community relations. As a professional and former adjunct university professor, she assists organizations and students engage with the communities they serve by fostering authentic relationships built on trust through conversations and participatory media. Specialties Digital Strategy, Community Management, Visitor Engagement, Public Relations Planning, Marketing and Business Strategy, Corporate Communications, Media Relations, Reputation Management, Online Communications, Social Media Marketing, and BlogsBlogger Outreach
What is PeekScore?
---
Sours: https://www.peekyou.com/usa/texas/laura_vargas
1141
1142
1143
1144
1145