Metasequoia, also known as either "Metaseq" or "Meta," is a 3D modeling program that allows the user to create 3D models, objects, and landscapes. Metasequoia is used by many model makers to create MMD models, with a plugin that allows one to export .pmd files directly or save as a direct .x file.
The software was created by Osamu Mizuno in 1998 and released in 1999. It was originally intended for Japanese users, but has attracted outside users and is now available in English.
The current version, 2.4, costs 45 USD. Payment is available through Paypal, though O. Mizno would like to be contacted through email first.
The Creator
On his website concerning the software, O. Mizno said the following in his welcome page:
"I produce a software named "Metasequoia" as shareware. I also release a limited edition "MetasequoiaLE" as freeware. This software is made in my personal activity (not a work).
Metasequoia is a polygon modeler for 3DCG and game development. It provides you efficient modeling works. It is very easy to use and learn, and even a beginner of 3DCG will be able to manage it one day."
Features
Metasequoia has a simpler layout compared to other 3D modeling programs such as Blender. This is intended to make the software user-friendly to novices.
Two variations of Metasequoia are available from the site. The freeware, MetasequoiaLE, will not have all the advantages as the full version. Instead, some of the key features needed to fully create a 3D model will be available in the shareware edition upon purchase.
| Feature | Shareware | Freeware |
| --- | --- | --- |
| Highlight Selection | Yes | Yes |
| Local Coordinate and Object Hierarchy | Yes | Yes |
| Patch Weight | Yes | No |
| Vertex Color | Yes | No |
| Edit With Handle | Yes | Yes |
| Blob | Yes | No |
| 3D Painting | Yes | Yes |
| Lathe | Yes | No |
| UV Editor | Yes | No |
| Subdivision Surface | Yes | Yes |
| Mirror | Yes | Yes |
| Rendering | Yes | Yes |
| Cartoon Rendering | Yes | Yes |
| Save As and Load MQO | Yes | Yes |
| Three Orthographic Views | Yes | No |
| Export X, DFX, RDS, SUF, POV, SCE, COB | Yes | Yes |
| Plugin Support | Yes | No |
| Python Script Support | Yes | No |
| Susie Plugin | Yes | No |
| Commercial Use of Model Data | Yes | Yes |
| Export LWO, 3DS, OBJ, VRML | Yes | No |
Exporting .pmd files requires the use of a plugin. The full version needs to be purchased in order to utilize the plugins.
System Requirements
General:
Operating system:

Windows 98
Windows Me
Windows NT 4.0
Windows 2000
Windows XP
Windows Vista (32/64bit)
Windows 7 (32/64bit)

Pentium or compatible processor
32MB empty of RAM
640 x 480 x 16bpp
Installed DirectX 8.0 or later (for using Direct3D)
Installed OPENGL32.DLL (for using OpenGL)
Recommended:
Operating system:

Windows 2000
Windows XP
Windows Vista (32/64bit)
Windows 7 (32/64bit)

Pentium4 or higher
128MB empty of RAM
1024 x 768 x 24bpp
Video card acceralates Direct3D and OpenGL
Mouse with 3 buttons or wheel
NOTE: To create .pmd models, you must have the later versions (XP and up).
External Links
Sours: https://mikumikudance.fandom.com/wiki/Metasequoia
Hello and welcome to the first part of "how we create parts for models"
I (Eve) am showing you how I usually mesh the stuff with the primitive tools.
(since I suck at create but thats another subject)

This is more of a run-through with tips on the side rather than a tutorial but I hope it will help some of you.
Please note that I didnt included a "how I make faces" since there are tons of great face tutorials here on DA and on YT.
Side note:I am using Metasequoia 3 but it should work the same on every version you wanna use.
So let`s start with our stuff:
1. Step: creating the base of the hair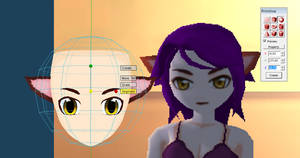 This is kinda self explained but I will do so nevertheless.
with the primitive command we create a "ball" with some polygons(be greedy,you can always reduce them later).
cut the front(where the face is located,not the whole front)and shape it around till you like the outcome
.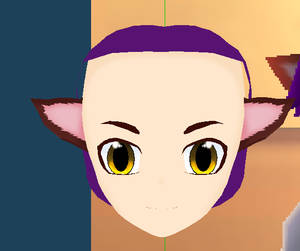 <----
this is the outcome of my edit,
TwoSidedMMD
Sours: https://www.deviantart.com/metasequoiausers/gallery/28862339/tutorials
[TUTORIAL]Making hair with Xismo

Welcome to my journal!


Get Blender

PMDE Blender skin

Gallery

Visual novel face #2

Credits in the description


Yowafan
Sours: https://www.deviantart.com/mmdmodelers/gallery/34757078/tutorials
[MMD/PMD/Metasequoia/MLP] Red Phoenix Robe DL+
Metasequoia Mmd
Metasequoia (dawn redwood) is a fast-growing, deciduous tree, and the sole living species, Metasequoia glyptostroboides, is one of three species of conifers known as redwoods.It is native to the Sichuan–Hubei region of China. Although the least tall of the redwoods, it grows to at least 200 feet (60 meters) in height. MMD Tutorials-PMXE-PMD by 0Kyli3MMD0. Tutorials by MissHana-chan. If not then maybe try the pmd plugin for Metasequoia, due note I cannot help with the plugin. How to Grow Metasequoia Glyptostroboides From Seed. The dawn redwood, Metasequoia glyptostroboides, is a coniferous tree native to China. It is a relative.
Mmd Metasequoia Skirt
Metasequoia 4.6.2 Crack And Serial Key + [ACTIVATED]
Metasequoia, metasequoia / 村雨型 / January 5th, 2020 - pixiv.
Metasequoia 2017 Mac is the 3DCG modeling software for Windows or OSX. You can use it in much the same way on different platforms. Metasequoia for mac crack provides two editions; Standard edition is suitable for beginners, and for professional of 3D modeling. EX edition is suitable for users using other 3DCG professional software or 3D printer. All GUI components are displayed by vector drawings. Buttons and icons are displayed beautifully, in high resolution monitors.
Metasequoia Mac Features:Phonerescue for android 3 7 0 cnet. https://downjfiles234.weebly.com/iphone-data-recovery-6-7-1-2.html.
Metasequoia has basic polygon editing functions.
It automatically fill in the holes on the surface.
It creates a pipe-shaped polygon in between holes.
You can make a polygon with 5 or more points.
You can easily add edges or erase edges.
You can create an object shape along the center line.
You can create an object by specifying only the center line.
This feature will reduce the time to create the object.
You can edit the generated object in more detail by modeling capabilities.
You can create such as facial expressions.
You can measure the size of the object.
This function is for business use or 3D printer output.
You can display units such as millimeters or inches on the screen.
It is possible to make the input of numerical value with the unit.
New features; automatic unwrapping, and splitting or stitching, etc.
You can get high-quality rendering image by RenderMan.
You can pass files to each other with most of 3DCG software.
It will resolve the differences of each software.
Metasequoia Mmd Model How To Load Model Number
Diff checker 2 1 4 234 cc. Requirements: Living earth desktop weather & world clock 1 22.
Supported platforms: Mac OS X Kodiak, 10.0 (Cheetah), 10.1 (Puma), 10.2 (Jaguar), 10.3 (Panther), 10.4 (Tiger), 10.5 (Leopard), 10.6 (Snow Leopard), 10.7 (Lion), 10.8 (Mountain Lion), 10.9 (Mavericks), 10.10 (Yosemite), 10.11 (El Capitan) and 10.12 (Sierra) and later Version.
Supported hardware: Intel or PowerPC Mac.
Metasequoia 4.6.2 Crack And Serial Key + [ACTIVATED]
mirror link
Sours: https://qcyf.over-blog.com/2020/12/metasequoia-mmd.html
Mmd metasequoia
Topics
Metasequoia 4.8 Beta1 (17th Sep, 2021)
Metasequoia 4.8 Beta1 has been released. Please see the Japanese page for details.
Metasequoia 4 (Ver4.7.7d) (9th Jul, 2021)
Metasequoia Ver 4.7.7d has been released. This version contains RenderMan 24 support and some bug fixes.
Metasequoia 4 (Ver4.7.7c) (23th Jun, 2021)
Metasequoia Ver 4.7.7c has been released. This version contains some improvements such as numerical input and bug fixes.
Metasequoia 4 (Ver4.7.7b) (12th May, 2021)
Metasequoia Ver 4.7.7b has been released. This version fixes three bug bugs, including one that causes abnormal termination.
(5/13 re-release) In the installer for Windows, the files were not updated properly and remained 4.7.7a, so the installer has been re-released. The filename of the new installer contains "477b1".
Metasequoia 4 (Ver4.7.7a) (2nd May, 2021)
Metasequoia Ver 4.7.7a has been released. This version contains some bug fixes and following improvements.
More enhance symmetric editing support for [Selected] menus
Improved lathe (single-sided or double-sided)
Metasequoia 4 (Ver4.7.7) (14th Apr, 2021)
Metasequoia Ver 4.7.7 has been released. In this version, the basic operations have been revised, and the main changes are as follows.
Improved robust boolean
Enhance symmetric editing support for [Selected] menus
Reorganization and consolidation of some menus
Enhance local coordinate support in each command
Enhance numeric input in [Move] command
Switch 2D/3D mode in [Bend] and [Shear] commands
Support PBR Next extensions and Draco compression for glTF
Other several improvements and bug fixes
Please see the Release Note for more information.
Caution: Windows 7/8 is no longer supported from this version. Please update to Windows 8.1 or 10 if you are still using an older OS.
Metasequoia 4 (Ver4.7.6) (26th Jan, 2021)
Metasequoia Ver 4.7.6 has been released.
From this release, the macOS version has been made as a Universal App with native support for both Intel and Apple Silicon CPUs. This will allow it to run more efficiently on the latest Macs with Apple M1.
Please note that we no longer support OS X El Capitan (10.11) and macOS Sierra (10.12) from this version due to difficulties in supporting older operating systems. If you are using both OS, please update to macOS 10.13 or later, or keep using Ver4.7.5a.
The Windows version also has some improvements and bug fixes, such as a larger mouse cursor for high resolution monitors. Please update to the latest version for both Windows and macOS users.
Metasequoia 4.7 (Ver4.7.5a) (18th Dec, 2020)
Metasequoia Ver 4.7.5a has been released. This update includes some bug fixes.
Metasequoia 4.7 (Ver4.7.5) (13th Oct, 2020)
Metasequoia Ver 4.7.5 has been released. This update provisionally supports macOS Big Sur (confirmed in beta version), and includes some improvements.
Metasequoia 4.7 (Ver4.7.4d) (6th Jul, 2020)
Metasequoia Ver 4.7.4d has been released. This update includes a bug fix about Direct3D display. It is available for Windows only.
Metasequoia 4.7 (Ver4.7.4c) (6th Jul, 2020)
Metasequoia Ver 4.7.4c has been released. This update includes some bug fixes. It is available for both Windows and macOS.
Metasequoia 4.7 (Ver4.7.4b) (18th May, 2020)
Metasequoia Ver 4.7.4b has been released. This update resolves the Direct3D 11 display delay. It is available for Windows only.
Metasequoia 4.7 (Ver4.7.4a) (7th May, 2020)
Metasequoia Ver 4.7.4a has been released. This version includes these two changes.
[Apply bind poses] option has been add in FBX importer.
Fixed the bug that Direct3D 11 display causes an error when [Change the colors of lines in selected faces] is on.
This update is for Windows only.
Metasequoia 4.7 (Ver4.7.4) (28th Apr, 2020)
Metasequoia Ver 4.7.4 has been released. The main updates are as follows.
Update FBX SDK (Corresponding to security issues)
PBR shaders support in FBX importer
Add a bone template for Unreal Engine 4
Other minor updates and bug fixes
Please see the details in Release Note
In addition, support for Windows 7/8 has been reduced in this version, and Direct3D 11 display is not available if D3DCompiler_47.dll is installed on Windows. If you can't display it, please install it using the following method.
Windows 7: Please apply all updates in Windows Update, or apply KB4019990 manually.
Windows 8: Please upgrade to Windows 8.1 or 10.
Metasequoia 4.7 (Ver4.7.3) (31th Jan, 2020)
Metasequoia Ver 4.7.3 has been released.
Download the new version from Download page.
Metasequoia 4.7 (Ver4.7.2b) (15th Jan, 2020)
Metasequoia Ver 4.7.2b for macOS has been released. The following problems have been resolved or improved.
The GUI is changed by the macOS's appearance (Light or Dark).
An installation is complex because of the security warning in macOS Catalina (10.15).
An extension is not automatically changed when a file is saved in macOS Catalina (10.15).
Lists and Paint Panel are not updated after operations.
An application freezes when an object whose name contains non-English characters.
A part of shortcut keys is not available when the help is docked.
This update is applied to macOS only.
Metasequoia 4.7 (Ver4.7.2a) (10th Dec, 2019)
Metasequoia Ver 4.7.2a for macOS has been released. It fixes bugs for importing and exporting .fbx files. This update is applied to macOS only.
Metasequoia 4.7 (Ver4.7.2) (4th Dec, 2019)
Metasequoia Ver 4.7.2 has been released. It contains some improvements and bug fixes.
Download the new version from Download page.
Metasequoia 4.7 (Ver4.7.1) (24th Oct, 2019)
Metasequoia Ver 4.7.1 has been released. It contains some improvements and bug fixes.
TIPS are updated - Introduction of Metasequoia 4's useful features(7) (1st Aug, 2019)
An article to introduce useful features of Metasequoia 4 has been published.
Please check TIPS for Metasequoia.
Metasequoia 4.7 (Ver4.7.0a) for macOS (22nd May, 2019)
Metasequoia Ver 4.7.0a has been released.
This update is a bug fix for macOS edition.
There was a problem with display on 3d views. This bug has been fixed.
But, if you use multi monitors on macOS, depending on the type of monitor, the display may be disturbed or numeric input field of operation handle is not displayed.
If the display of the view is disturbed, please check the [Prevent a broken screen for multi monitors] in [Configuration > Preview > OpenGL].
Download the new version from Download page.
*This release is only for macOS version. There is no update for Windows version.
Metasequoia 4.7 (Ver4.7.0) for Windows and macOS (24th Apr, 2019)
Main updates of Ver 4.7.0 are as follows.
Bone command has been improved.

The Bone structure has changed. In the new version, bone editing is done by node operation.
This will help you organize and manage bone settings. And, the compatibility with FBX/PMD is improved.

[Bent] and [Shear] has been updated.

Detailed operations such as numerical specification of the bending angle are now possible.

Improved support for glTF format

For glTF import / export, bone and morphing have been supported. And setting items have been added in the Material Property of glTF shader.
These improves data conversion accuracy when import and export glTF files. It also improves the reproducibility of glTF file display on preview display in Metasequoia.

File Import/Export

The standard file format has been changed from MQO/MQX to MQOZ. Data of two files, MQO and MQX, are merged into MQOZ as one. The file size will be smaller than before.
File Export for COB(trueSpace), POV(POV-Ray), WRL(VRML 1.0), SUF(DoGA), AMF, JMF(three.js) are abolished.
Please check release note if you want to see detail of updates.
Download the new version from Download page.
And Plug-in SDK is updated to Rev4.70. Please check this page if you are Plug-in developer.
Sours: https://www.metaseq.net/en/
[MMD] Metasequoia #2
Generic 3D Modelling
There really isn't any right or wrong way to model, because every 3D software program is different. It's like drawing. You can follow an artist and sort of 'draw along', but you need to experiment with your own style. Depending on the software you're using, your set of tools may change, some things may have different names from program to program, etc.
The only thing you really need to keep in mind when modeling for MMD is how and where things will bend, and basic proportions.

There are so few tutorials online that show you how to model a human being for instance. You may see some demos or time lapses, which by all means are excellent to watch if you've got the time. I'd also advise you to watch modeling demos and time lapses made in programs other than the ones you use, as this can be a source of inspiration. You may also be introduced to tools in your own software that you'd never thought to use.

Software you might use...
Blender

Blender is probably the most capable 3D software next to Maya or 3D Max, and it's free! Most versions come with the ability to export to .x, or the functionality can be added with an additional Python script.

Google Sketchup

Google offers two versions of this application. The free version (like Metasequoia) doesn't expire, but doesn't allow the use of all it's features unless you upgrade to the pro version. Mostly this includes the use of plugins (if you wanted an integrated renderer, you'll have to settle for an exporter script) and the ability to export/import different formats.

Hexagreat 3D

VERY simple interface, but powerful enough to draw out a basic (symmetrical) model in 3D. Metasequoia should be able to open the files you make with it, and it actually has a similar feature if you know how to use it.

Metasequoia

A good 3D program, albeit not as capable as Blender. There is a free version that is limited in it's features but never expires. Upgrading to the full version costs approximately $45 (they take PayPal, but you have to e-mail the seller), and will add the ability to use the UV unwrap feature, and allow the use scripts and plugins.

Great Angle 6

Japanese language 3D software, this is possibly what Kio uses for his modelling projects.

Lightwave

A commercial 3D program. If you can afford this program (or are lucky enough to already have it) there are tools available that allow you to output a rigged PMD model with expressions/morphs.

Maya

Another commercial program ,Maya and 3DS are the industry standards. It's been some time since I used Maya, so I couldn't comment on the features.

Toystudio

Another Japanese language application. This is free, and capable of converting .mqo files to .x, although it's unnecessary now as Metasequoia's latest versions now come with the ability to export to .x built into the free version.

3D Studio Max

I've been told that Max is more suited for game development than Maya, but I've never used the program (opened it up to see what it looked like, and that was about it).

Softimage

One of the more expensive programs available.

Every software's workspace is different. Some drastically so.
Blender 2.49b Workspace


Blender 2.5 Workspace
Metasequoia LE Workspace (Advanced Mode)

Sketchup Workspace

These are the four primary programs I own, mind you all of them are free because Max and Maya are expensive. However if I had my choice I'd be using Maya. But these suit me fine. I use different software for different things. For instance, Hexagreat 3D is for turning 2D images into 3D models by tracing them. The perspective system is intelligent enough to turn those traced points into points in 3D space. There's a small palette of colors to work with, but you can also import your files into Metasequoia, so it ceases to be a concern. You'll notice that even unused Hexagreat colors will be listed as materials when you load the model in Metasequoia.
For starters, you load up an image in the background and move the green bounding box around until it matches the perspective of the image. Then, you trace the outlines of that image. In order for the perspective to work, each outside edge of the image must have the same number of points. To test this, rotate the 3D box and see if it appears 3D. If it's flat, you know you've done it wrong, try adding or subtracting as many points as necessary to make it equal on both sides. My advice is don't put points too close together or it'll be difficult to tell which is which.
Now for Blender, you have access to a wide variety of tools. My personal favorite is the the extrude tool. This is something even beginners will be able to remember. When you first open up the program you're presented with a vast arsenal of different tools and utilities. Many of which are intended for preparing your model for animation or rendering. Lighting effects, shaders, filters, etc. For basic modeling, you only need the basic tools for creating and manipulating the model.
I personally like to start with a basic shape, hit the tab key to bring it into edit mode, then extrude the mesh as I go to create another section/segment (or whatever you want to call it) to work with.
A very basic tutorial for the extrusion method.
This is actually done in a different program but the principle is the same.
Of course if you extrude this way you'd probably like to have an image reference. Getting one off the Internet is fairly easy (the-blueprints.com is a decent source), though if you want to keep with Anime proportions, it can be tempting to make modifications that may throw you off later. My advice is to try and use your own image if you can make it symmetrical enough. However, do some practicing with drawings someone else has made if you'd be held up by drawing and want to model right away instead. Make sure you float some credit to the creator of your source imagery :)

For accessories, I don't really recommend blender for beginners, despite the .x export. You'd need to spend time getting to know the interface and hotkeys.

Sketchup seems to have the best results for rigid objects (not to mention it's great for drawing and connecting lines along an axes), though the rounded off primitives that metasequoia offers are good for objects with softer edges like couches or mattresses.
Anyways I've gotten off topic. I'll end off my examples with Metasequoia, then get down to business!
Metasequoia and Hexagreat 3D are directly compatible, and both support symmetrical modeling (blender does as well, but it's possible to separate the sides and muddle things up quite easily). I like to start off a head in Hexagreat, the finish it in Metasequoia. If you want a higher poly count, I'd say start low, and complete the entire model. Then smooth it all out equally. Keep in mind that if you're working with MMD, you don't need a monstrous amount of vertices. The shader in MMD will take care of it all. Many models only have about 1000-2000 vertices, with the more detailed ones totaling up to about 5000-6000. I personally tested the 'body.mqo' file that comes by default with Metasequoia, then exported it in .x. PMD Editor accepted it just fine. It's when you've subdivided your mesh about 4 or 5 times that I'd question how high your vertice count is.
Heads and faces are a bit tricky, if you're trying to join them to the neck. A fast solution to this would be just to create a separate cylinder for the neck and just position it so it looks like it's been joined. You won't really see the difference in MMD anyway, and I'm told it's much easier to rig. If your model has bare shoulders, you could join the neck to them, but don't worry about connecting it to the head.



This is an example of how to create a hand using the box modeling method with extrusion. You don't need to use that exact program, you can achieve similar results in any 3D program. My advice is to look at the mesh and see where and how things connect.

If you'd like a good roadmap of hand topology, I've recently found this video tutorial covers some of the simplest mesh you need to make a good hand. Not a very realistic hand, but it'd be able to bend without seeming too wierd.

Sours: https://sites.google.com/site/mikumikubeat/tutorials/generic-3d-modelling
You will also be interested:
Lie with your back on the edge of the bed. I will fix the hymen. Virgin. Spread your fingers.
1217
1218
1219
1220
1221