(PRE-ORDER) BNHA Pillows
******
THESE ARE PRE-ORDER ITEMS. PRE-ORDER PERIOD STARTS OCTOBER 11TH AT 12 PM PST AND ENDS ON OCTOBER 22ND OR UNTIL STOCK LASTS. THESE ITEMS WILL BE SHIPPED OUT SEVERAL WEEKS AFTER THE PRE-ORDER PERIOD ENDS.
OCTOBER PRE-ORDER PERIOD SCHEDULE:
Pre-order Period: October 11th, 2021 - October 22nd, 2021
Production Period (items are being manufactured): October 22nd - November 12th
Shipping Period: November 15th - November 30th
(OLD)SEPTEMBER PRE-ORDER PERIOD SCHEDULE:
Pre-order Period: September 1st, 2021 - September 14th, 2021
Production Period (items are being manufactured): September 15th - October 11th
Shipping Period: October 12th - October 30th
******
Plush pillows and charms featuring characters from Boku No Hero Academia!
The pillows are made with minky fabric and and come already stuffed! 15 inch pillows are $30.
♥PILLOWS:
•All Might ($30)
-double-sided
-15 inches in length
•Dabi ($30)
-double-sided
-15 inches in length
•Endeavor ($30)
-double-sided
-15 inches in length
•Hawks ($30)
-double-sided
-15 inches in length
•Overhaul ($30)
-double-sided
-15 inches in length
•Shigaraki ($30)
-double-sided
-15 inches in length
♦♦♦♦♦♦♦♦♦♦♦♦♦♦♦♦♦♦♦♦♦♦♦♦♦♦♦♦♦♦
-Shipping to the USA is $6.00 plus $8.00 for any extra item after that.
-Shipping to Canada is $20.19 plus $5.00 for any extra item after that.
-Shipping to Australia is $28.26 plus $5.00 for any extra item after that.
-Shipping to Austria is $26.00 plus $5.00 for any extra item after that.
-Shipping to Belgium is $27.00 plus $5.00 for any extra item after that.
-Shipping to Brazil is $26.00 plus $5.00 for any extra item for that.
-Shipping to Chile is $25.00 plus $5.00 for any extra item after that.
-Shipping to Costa Rica is $26.00 plus $5.00 for any extra item after that.
-Shipping to the Czech Republic is $27.00 plus $5.00 for any extra item after that.
-Shipping to Denmark is $26.00 plus $5.00 for any extra item after that.
-Shipping to Finland is $26.00 plus $5.00 for any extra item after that.
-Shipping to France is $24.00 plus $5.00 for any extra item after that.
-Shipping to Germany is $24.00 plus $5.00 for any extra item after that.
-Shipping to Honduras is $26.00 plus $5.00 for any extra item after that.
-Shipping to Hungary is $26.00 plus $5.00 for any extra item after that.
-Shipping to Israel is $27.00 plus $5.00 for any extra item after that.
-Shipping to Italy is $29.00 plus $5.00 for any extra item after that.
-Shipping to Japan is $29.00 plus $5.00 for any extra item after that.
-Shipping to Latvia is $27.00 plus $5.00 for any extra item after that.
-Shipping to Mexico is $22.00 plus $5.00 for any extra item after that.
-Shipping to The Netherlands is $29.00 plus $5.00 for any extra item after that.
-Shipping to New Zealand is $27.00 plus $5.00 for any extra item after that.
-Shipping to Peru is $26.00 plush $5.00 for any extra item after that.
-Shipping to the Philippines is $27.00 plus $5.00 for any extra item after that.
-Shipping to Poland is $27.00 plus $5.00 for any extra item after that.
-Shipping to Portugal is $25.00 plus $5.00 for any extra item after that.
-Shipping to Romania is $27.00 plus $5.00 for any extra item after that.
-Shipping to Serbia is $26.00 plus $5.00 for any extra item after that.
-Shipping to South Korea is $27.00 plus $5.00 for any extra item after that.
-Shipping to Spain is $26.00 plush $5.00 for any extra item after that.
-Shipping to Sweden is $26.00 plus $5.00 for any extra item after that.
-Shipping to Switzerland is $26.00 plus $5.00 for any extra item after that.
*If there is a country not located in the United Kingdom that you would like as a shipping option, please contact me through the contact and let me know which country you would like to be added.
Contact Me
-Shipping to Switzerland is $26.84 plus $5.00 for any extra item after that.
-Shipping to The Netherlands is $27.30 plus $5.00 for any extra item after that.
(Pillow) All Might

4 in stock

(Pillow) Dabi

29 in stock

(Pillow) Endeavor

20 in stock

(Pillow) Hawks

9 in stock

(Pillow) Overhaul

34 in stock

(Pillow) Shigaraki

27 in stock
Sours: https://lemonboba.bigcartel.com/product/pre-orders-bnha-pillows
Fans of the popular manga and anime franchise, My Hero Academia, can finally go beyond tuning in to the continuous adventures of Izuku Midoriya, Katsuki Bakugo, Shoto Todoroki, and the rest of the students and teachers at U.A. High School as Sony Pictures Television has finally launched My Hero Academia: The Strongest Hero globally.
Available on both Android and iOS platforms, My Hero Academia: The Strongest Hero sets you on the role of your favorite students and teachers of U.A. High School on a never-ending quest to help citizens and rid the world of villains. Presented in a fully-3D open world, My Hero Academia: The Strongest Hero does the franchise proud with its stylish graphics, intense action-packed battle effects and cut scenes, and topped off by an impressive array of voice actors.
My Hero Academia: The Strongest Hero is certainly a huge treat for avid fans of the franchise who are also action RPG enthusiasts, but neither is a requirement for players to enjoy this heroic adventure of epic proportions.
As the game comes packed tight with a lot of content and features, the initial salvo of information can seem overwhelming. The tutorial session at the start of your journey, however, spans widely enough to ensure that you will grasp all the fundamental details you need to know every step of the way. As new features are unlocked, you will be guided through every first experience and indicators can always be seen whenever a particular aspect of the game requires your attention.
With auto mode available as well, not just for generating paths towards destinations, but also in combat, you can enjoy the convenience of going through battles without mashing away at the movement, attack, and skill buttons. If you just started your dive into the epic world of My Hero Academia: The Strongest Hero, our beginner's guide can help you jumpstart your journey towards becoming the best hero in the city and go beyond, plus ultra!
1. Reroll For An S-Grade Hero
The tricky, and often disconcerting aspect of every game with a gacha mechanic is the absolute reliance on luck when it comes to acquiring characters. More so, if the means to do so does not come as easily as basic currencies do. Although My Hero Academia: The Strongest Hero actually provides you with a trio of heroes you can use early on, recruiting even 1 more from the gacha can be a huge challenge.
While the starting team consisting of Deku, Chargebolt, and Red Riot is actually pretty awesome, having a fourth character early on, giving you more flexibility against different challenges, can go a long way. Given the difficulty of acquiring a character from the gacha pulls, as hero shards can be pulled as well, you should consider yourself lucky to be able to recruit a new hero from your first pulls, on top of the first 3 free ones on your team.
For those new to the concept of rerolling, the act simply means getting to the point of pulling from the gacha, and then restarting your progress if you do not like what you get. In this sense, it will take more time before you can actually start your adventure, depending on your luck, but the trade-off of starting with a new hero can go a long way. Rerolling is commonly done in RPGs that have lots of characters and a gacha mechanic. In some ways, it can give you some advantage that can make the initial challenges of the game a little easier to overcome.
Note that a key requirement to perform a reroll is that you have to start playing on a guest account first. Simply opt out of linking your game account to either your Google Account or Facebook Account and only ink them once you are satisfied with your pulls.
In My Hero Academia: The Strongest Hero, the introductory scene grants 100 hero coins if you watch through its entirety. The tutorial session itself is longer than that of most conventional RPGs. If you are going to reroll, it will certainly take some time even for just one attempt. As advantageous as it is, you can totally skip it as it is not a requirement for you to be able to play, enjoy, and progress through your adventure.
Once you are free to recruit on your own, you can tap on the U.A. icon at the bottom right side of the screen and choose "Recruit". Before doing so, remember to claim all rewards from the mail and gift box as extra tickets or currencies may come from there. You should have about 3 tickets and enough hero coins to purchase another one.
Related: My Hero Academia: The Strongest Hero Tier List: Our Picks for the Best Heroes in the Game
There is a 1.2% chance to obtain an S-grade hero from the basic banner. To be honest, getting Momo Yaoyorozu, Fumikage Tokoyami, Shoto Todoroki, or Katsuki Bakugo should already be a win for you. Attempting a double S-grade pull on 4 attempts is a little far-fetched.
In any case, if you do not like your pulls, you can simply exit out of the game, go to your device's settings, and clear the cache and app data for the game. If you are on iOS, you have to uninstall and reinstall the game entirely. My Hero Academia: The Strongest Hero has a huge game file and rerolling may take some time especially in combination with the tutorial you have to go through at the start of the game. There are also emulators available that you can use to speed up rerolling attempts.
2. Prioritize Progressing Through The Main Story
While most RPGs on mobile provide a story campaign to further immerse players into its world and provide rationale for the ongoing conflict and the protagonists' reason to fight, RPGs like My Hero Academia: The Strongest Hero, which are based on an already existing franchise, may simply retell the same story. Although My Hero Academia: The Strongest Hero provides the introductory chapter based on the manga and anime, the main campaign story takes on a unique turn of events, totally independent of the manga and series.
Beyond actually advancing through My Hero Academia: The Strongest Hero's story on its own, progressing through its chapters is key to moving forward in unlocking all features and game modes the game has to offer. Deku's initial teammates, Chargebolt and Red Riot, can be obtained by progressing through the story campaign and additional shards will be earned as well for all 3 heroes to be promoted to the next grade.
In addition to unlocking added features and earning hero shards, numerous basic resources you will need to further empower your team of heroes are normally rewarded every step of the way. With or without subscribing to the auto battle feature, it becomes easy enough for you determine how your team of heroes may fare against a current mission. There are recommended power levels indicated on the pre-mission screen, and you will be informed if the feat will be difficult for you.
Decision points as to whether or not you should continue on with the story often arises when a new game mode is unlocked. You will naturally be forced into experiencing the new game mode once it is unlocked but you can already opt to exit once you are through with the first attempt. My Hero Academia: The Strongest Hero also has an energy system where stamina is consumed with every battle you engage in.
As such, it is important to consider setting prioritizations as to how to manage it all the time. If you are confident that you can still move forward with the story campaign, then it should be your top priority. Reaching a temporary dead end in the campaign should be the only reason for you to dive into the other game modes.
3. Upgrade Your Main Heroes As Much As You Can
Most of the challenges you will engage in your adventure within the world of My Hero Academia: The Strongest Hero revolves around your team of 3 heroes. The story mode battles, in particular, sets them on a separate fight from one another, meaning that each one has to be able to stand on their own.
While we usually recommend being very selective and cautious when it comes to investing in heroes in most RPGs we have played, what makes My Hero Academia: The Strongest Hero somewhat unique is that each hero, regardless of starting rarity grade, can be as strong and efficient as any of the top grade heroes.
In this sense, even the trio of starting heroes in your group can suffice for most, if not all of your needs and splitting resources beyond your 3 main heroes will just make it more challenging to have them reach their full potential. My Hero Academia: The Strongest Hero provides a lot of avenues for you to upgrade your heroes, and even customize their builds to some extent. As far as the heroes themselves are concerned, our recommendation is to go all out on upgrades, but when it comes to gears and cards, it is best to be a little more selective.
The most basic way of boosting each hero's power is through training. Food items are consumed to level the hero up until the level cap is reached. You will then need training items like dumbbells and treadmills to rank up a hero and increase his or her level cap. Credits, which are the basic currency are consumed every step of the way.
The resonance system is what enables each character to be promoted to the next grade. Extra shards of the hero are needed to perform a resonance boost. Unlike conventional RPGs where a bulk load of hero shards are needed for a 1-time all-in promotion, My Hero Academia: The Strongest Hero makes it so that you can spend hero shards in portions and stat boosts are acquired with every milestone. A rank up, however, comes with the best boosts so collecting all the required shards to raise a hero's grade is still an important goal.
Reaching higher levels enable your hero to increase the level of their active skills. Reaching new ranks or grades, on the other hand unlocks new passive abilities. Once any of these skills become available, it is recommended to level them up. It only costs credits and there are plenty of ways to obtain more of them when you need to.
The support cards are one of the features that let you customize the way you build each of your heroes. You can have 2 active cards and 4 passive cards. Cards come in different rarities as well from 1 to 6 stars and some even have set effects beyond their outright effects. You will most certainly have a different setup from time to time as there are limited cards to choose from early on.
Each card can also be upgraded to increase its effects using reinforcement cards and can undergo breakthrough as well using a similar card. As far as support cards are concerned. At least invest in 4-star cards only and prioritize 5-star or higher grade cards.
Each hero also has a unique set of talents that can be upgraded using S-Factor. There is a limit to the talent level or total number of points you can allocate and the S-Factor you obtain will hardly be sufficient to even max out the talent level of any hero initially.
Starting from the central node, you need to max out the closest nodes to be able to invest in the next one. It is best to check what each node does and map out your end goal before you start investing. Although you can reset your allocated points, doing so will cost you hero points.
Unlocking more heroes gives you more assists to choose from and reaching SS grade adds a third assist. Each hero has a unique set of heroes that can assist them. There is also an affinity sytem where various materials can be gifted to each hero to raise their affinity levels. Each level of affinity reached increases the hero's stats and also boosts the effect of an active skill.
Gears that you collect and equip apply not to each character but are instead shared across the team. There are 7 different equipment slots for you to fill in and while you will eventually start off collecting each type one by one, you will soon have more than what you need. Each piece of gear has different rarity grades and can be enhanced as well. You need enhancing mixtures for each upgrade.
Now, while part of the tutorial will guide you through an enhancement, we recommend that you hold off on subsequent enhancements. You will have green gears to begin with and blue ones soon enough. With a bit more progress through the main story, and through co-op missions, you will soon have purple gears. It is best to wait up until you obtain purple gears before choosing to expend enhancing mixtures.
4. Partake In Extra Game Modes
My Hero Academia: The Strongest Hero certainly leaves players plenty of things to learn from and engage in with the story mode and hero upgrade mechanics alone. While we stick with our recommendation that the limited energy you have is best spent to progress as much as you can on story missions, there will be instances when you simply have to take a break from it and make your team of heroes stronger first. My Hero Academia: The Strongest Hero has tons of additional contents you can engage in and a lot of these can be found within the 4 different sets of game modes.
Under the solo game modes, you will actually find the Peacekeeping Handbook at the tops of the list. This is the actual story mode and choosing this option can lead you to discover the entirety of the story mode, which is divided across 13 chapters. You can revisit previously conquered chapters and stages and you may want to "review" some especially if you missed to secure a 3-star rating and claim the top rewards.
In some cases, hero upgrades and other enhancements will leave you wanting one type of resource more than others. The supply missions are your best source of some specific resources like food, credits, enhancing mixtures, and reinforcement cards. Each one can be attempted 20 times each day. Each supply mission also has 4 stages with increasing difficulty levels. You need to beat the first one to unlock the next stage and every level guarantees to provide much better resources.
The Hero Trial is a great source for additional hero shards. In addition to your first 3 heroes, you can obtain shards for Tenya Iida, Ochako Uraraka, Minoru Mineta, and Tsuyu Ayui. Progression through the campaign mode is required to unlock the other trials. You have 2 attempts per trial, which means that unlocking more of them sooner will benefit you.
Each trial comes with a recommended BP and while those that have higher BP requirements than what you have can be hard, you should still attempt them before a daily reset. More hero shards can be obtained for your first clear.
Progressing through the main story also unlocks more stages under the hero theater game mode. This centers around the main protagonist, Izuku Midoriya, and is a game mode that leaves you on your own without auto mode. Although completing each stage here with just 1 star is enough to earn you all the rewards, securing a 3-star rating and earning more star entitles you to earn hero coins on milestones reached.
Under the co-op game modes, the agency assessment stands as your first immersive experience in engaging missions along with up to 2 other partners. Naturally, you can only bring 1 of your heroes to battle and while auto mode is still available, the challenge level of this game mode makes it a better option to manually control your hero. You are given 5 attempts daily to engage in agency assessment missions and your overall grade is based on how fast you can complete the mission.
As time is of the essence, going through these missions with just 1 other partner is not recommended. Likewise going in to form a full team of cohesive and synergistic heroes are better than a trio of lookalikes.
There are also joint operations you can partake in. These missions can be engaged in by yourself but results will naturally be better with a full team of allies. Clearing the first mission unlocks the next one, which is a lot more challenging. There are plenty of random players to team up with but having friends and allies you can consistently team up with always works best.
Clearing daily missions will randomly give rise to an emergency incident once a day and you will earn commission bonus for every successful accomplishment of this mission. You can also join another player's emergency incident.
No online RPG is complete without PvP content to ultimately test your heroes' team strength against another player's team. My Hero Academia: The Strongest Hero, holds a variety of PvP game modes that certainly tests how strong your team has grown.
The Super co-op Battle is a fully automated PvP combat that pits all 3 members of your team consecutively against an opponent's team. Climbing the ranks and accomplishing quests within this game mode earns you battle cards that can be exchanged for enhancement factors and other items at the shop. Your rank also determines the amount of battle cards you will earn per hour. Beyond individual and team BP, it is important to set your formations right for both offense and defense.
The arena, on the other hand leaves fighting entirely on your hands as auto battle is not available. While you also use a trio of heroes for your team in this game mode, you will only be using one at a time. You can switch or tag with any of your partners during the fight and this feature can also often trigger unique combos.
As there are no certainties on which heroes you will be battling with on the matches, be sure to take advantage of the training option, not just to hone your skills and combos for each member of the team, but also to see what the other heroes can do in the battlefield.
5. Join An Alliance As Soon As You Can
For most online games, particularly those that promote cooperative and competitive gameplay, and especially those that fall within the RPG and strategy genres, alliances have become an integral aspect of such games. Player social groups may have a different name like guilds, factions, clans, or loosely similar titles but it all boils down to a feature that goes beyond serving as an extension of the game's social channels.
In this sense, it no longer becomes a question of whether or not you should align yourself with other players and join an alliance as you should always do so. The other alternative is to create your very own alliance to lead, and that is a feat best saved for when you have enough experience how alliances work and ensuring that you can muster the extra time and effort needed to continuously manage one.
Being a member of an alliance opens an opportunity to take part in an alliance-exclusive training session, where each alliance member contributes to deal as much damage within the alliance training session.
Be sure to donate at least twice daily to the alliance. The first one is free and the second one only costs credits. Every bit of participation in alliance activities earns you coins, which you can then exchange for various items at the alliance shop.
6. Accomplish As Many Goals For More Rewards
Although practically every battle or activity you engage in as you venture into the massive world of My Hero Academia: The Strongest Hero earns you rewards outright, there are plenty more you can earn by aligning time spent on your adventures with the different goal objectives laid out for you.
The goals page can be accessed via its icon at the upper right side of the screen, and for the most part you will see indicators on it signifying a reward to be claimed, even if you have no idea of the objective you just completed.
For efficiency's sake, it is best to familiarize yourself with each set of available goals. Having it serve as your guide towards progression can help you require more resources and streamline your activities towards the completion of as many objectives as possible.
A lot of these targets can be easily accomplished as prove by how often you get to see indicators on its icon. Some will evidently take more time and effort to complete, so pursuing the as early as possible is a good strategy.
The first tab, which is the recommended gameplay, outlines the usual game modes and challenges you are expected to partake in and should be marked as completed by the end of each day. Daily targets earn you activeness points and some resources per objective cleared. You should aim to earn enough activeness points to unlock all the chests at the bottom of the page but, if you can, push to accomplish each objective for some extra rewards.
Weekly targets focus on activities not considered for the daily ones such as the alliance training and agency assessments. You can earn hero coins for completing each objective so be sure to accomplish them within the week. There are level targets as well that push you to reach milestones across character and gear levels.
Hero coins serve as rewards so strive as much as you can to accomplish each objective. Hero ranking centers around unlocking more heroes as well as accomplishing challenges tied up to each of them to earn more stars. You can also earn hero coins for reaching milestones here so be sure to check it out.
Last, but not the least, is the entrance handbook, which essentially documents your accomplishments across every aspect of your adventure. There are plenty of targets here that you will reach without much effort so long as you continue to remain active. Just the same, it pays to check through the objectives you have yet to reach and have it serve as your guide towards subsequent activities.
7. Explore And Raise The City's Prosperity Level
Although energy is what generally limits your adventures in the world of My Hero Academia: The Strongest Hero, running out of energy to pursue the main story and engage in various game modes can still leave you with plenty of activities and challenges to engage in to earn more resources and continue to make progress.
The mini map at the upper right side of your screen doesn't just show you where your hero is within Honei City, but it also comes with plenty of activities and items waiting to be discovered. As exploration does not require energy at all, be sure to do some adventuring outside of the main story when while waiting for your energy to replenish.
My Hero Academia: The Strongest Hero is not entirely about fighting villains and becoming a stronger hero, after all, as the residents you swore to help and protect has other needs that need tending to. Accomplishing daily quests and side missions entail an increase in the cty's prosperity and reaching new levels with it comes with its own set of rewards as well.
Once you tap on the mini map, you will see the entirety of the city's map, filled with icons and quests on the left side. You should prioritize daily quests as they reset daily while the rest can be accomplished at any time. Daily quests are very easy to pursue and accomplish and may often involve simple and quick errands that won't even make you sweat. Once completed, you can pursue a variety of side quests, which are essentially similar to daily quests in terms of nature and general difficulty.
There are plenty of icons to visit on the map and you can spend as much time as you want exploring. If you notice the magnifying glass icons, be sure to check on them and claim collectible items. This is especially important for one of the events, particularly the trial guidance under internship season.
8. Spend Time Tending To The Dorm And Commissions
My Hero Academia: The Strongest Hero also has numerous elements built into it that does not involve violence or battles of any sort. One of these features, which you probably might miss on during the early part of your journey is the dorm. This feature sort of makes you enjoy a dollhouse of sorts where you place the heroes you have unlocked in a dorm room and purchase furniture and other items to make it beautiful.
This feature is not entirely built just for your rest and relaxation away from battles here and there, how you manage each dorm and every bit of furniture you add into it contributes to the level of comfort it provides for its users. Each hero you have has a mood that wears off as they engage in commissions and resting in the dorm is the only way for them to recover their mood.
Your city's level also leads to unlocking commissions. At certain milestones, commissions of higher levels become available for your heroes to take on. Commissions are relatively easy to accomplish and basically progresses on its own. Affinity gifts and furniture currency are the usual rewards for completing each commission.
There are specific requirements to comply with revolving around a hero's type, level, and grade. Only heroes who are in a good mood can be sent for commissioning and once their mood drains, they can recover inside the dorm.
9. Take Advantage Of Special Events
The idea of incorporating missions or quests that add more value to how active players are in a game can certainly drive you to push a bit more in terms of effort and time spent on adventuring. As every bit of engagement earns you something and alignment of some accomplishments with in-game goals lead to more rewards, My Hero Academia: The Strongest Hero always gives you that feeling that every bit of time spent within its massive world earns you more.
Beyond the inclusion of various goals to ensure more bountiful rewards, there are special and time-limited events that every player absolutely needs to take advantage of. A lot of the rewards you can earn from these time-limited events are difficult to obtain anywhere else, which is why a little more push is needed to accomplish the objectives set within each of the prevailing events.
There are 4 distinct event icons at the upper left side of the screen and with the exclusion of the first top-up event icon, the rest can earn you excellent rewards without spending actual money. The first event is the Peacekeeping Event, which is an unlimited one. Progressing through the story campaign can earn you additional rewards from this event and while it is available indefinitely, securing those prizes are best done sooner than later.
The internship season begins when you log in on My Hero Academia: The Strongest Hero and will only be available for a few days for each sub-event. Trial Guidance gives you a chance, not just to unlock Tsuyu Ayui, but also to earn extra shards for her as well as a valuable Support Card Box that can net you a 4 or 5-star support card.
The Hero Trial Assemble event comes with objectives that are very challenging, centering around number of heroes, their levels, and ranks. As challenging as it is, it is a rare opportunity to secure enough shards to recruit Shota Aizawa, which is an S-rank character.
Trainee Benefits is an 8-day event where each day comes with a number of objectives commonly aligned with the usual activities you engage in as well as the goals. Each objective you accomplish earns you hero coins as well as points that unlock additional rewards.
Although you can only unlock new objectives on the day itself, you can continue to pursue the accomplishment of all past objectives until the last day. The milestone rewards you can earn from the points you accumulate happen to be crates that contain hero shards, so unlocking all of them can potentially help you recruit new heroes or make existing ones more powerful.
Full Blow Operation and Cumulative Consumption relate to how much stamina and hero coins you consume, respectively. You will naturally earn accomplishments for both these events especially if you are very active but be sure to keep tabs on it so you will more or less be able to forecast just how far you can go and spend a bit more if needed.
The Her List Event spans for nearly a month and holds various objectives and rewards that revolve around social contributions you can obtain from weekly quests and challenge quests. Although you can only obtain Mashirao Ojiro from the event with an ultra pass, there are plenty of other neat rewards you can nab with a bit of effort.
Relative to all the above sets of events, be sure to check on the gift box icon at the upper right side of the screen. There are daily rewards you can obtain simply by being in the game and remember to take note of the free energy you can grab from the Hero Supply.
Visit the mall as well and check the buff shop. The Stamina Buff only costs 30performance cards and you can easily afford it early on. The buffs you get out of the items in the buff shop are permanent and the stamina buff permanently increases your maximum stamina by 40. The sooner you purchase this, the better it is for you.
10. Claim More Free Hero Coins
At this point in time, you would probably be already convinced that My Hero Academia: The Strongest Hero is free player-friendly enough in that pushing towards active participation in accomplishing goals and achieving event objectives should be sufficient enough to sustain a fast and steady progression.
After everything we have discussed so far, going through numerous instances where rewards, that include hero coins can be earned. As hero coins stand as the premium currency you can use to purchase tickets and recruit more heroes or obtain new support cards, every means of getting one should be taken advantage of. Additionally, the sooner you obtain more hero coins, the better it will be for your progression.
The first of additional instances you can get more hero coins is training with each hero you have. On the character's page, tapping on the training icon unveils a list of combos for that hero that you should successfully execute to earn a few hero coins. To initiate the training, click on the start icon at the right side of the opage.
Most combos are easy enough to pull but to make it even easier, tick on the unlimited power option at the left side of the training screen. Although we are in on it for the coins, take this opportunity as well to learn new combos for your favorite heroes.
Within the U.A. menu, it can be easy to miss the achievements icon at the bottom left side of the screen. Beyond that, indicators on it are not the usual red dots that somewhat make it less enticing for you to look into it.
Whenever you achieve a feat, however, a hero coin indicator appears on top of it and more often that not, you will find that there are several achievements you have reached to earn you a lot of free hero coins. In addition to only visiting the achievements to claim some rewards, feel free to browse through the various achievement objectives as well. If you are close to reaching some of it and in dire need of more hero coins, at the very least you will have an idea of what objective to pursue.
Last, but not the least, My Hero Academia: The Strongest Hero also holds a ranking board of sorts as an added incentive for the top performers on your server. Of course, pushing to become among the best, and letting everyone know about it, is every hardcore gamer's goal but in this case, you can actually benefit from other players' accomplishments.
The rankings not only tabulate and how the top players across various aspects of the game but provide incentives for everyone as well. If you see an indicator on any of the rankings, you can click on it and the gift box at the upper right side of the window to earn hero coins.
My Hero Academia: The Strongest Hero certainly holds more secrets in store for its huge and still growing player base and we are almost certain as well that more content, especially characters, will soon join the adventure. For now, though, this is where we conclude our My Hero Academia: The Strongest Hero beginner's guide and we certainly hope that the tips, tricks, and strategies we shared here have proven helpful to you in your succeeding dives into the game.
If you want to share something out of what you have experienced in the game, we're eager to hear anything you would want to share so don't hesitate to do so through the comment section below!
Related
Sours: https://www.levelwinner.com/my-hero-academia-the-strongest-hero-beginners-guide-tips-cheats-strategies/
Add this to your Profile
Katsuki Bakugo Grenadier Bracers
--
In Stores Now

All Might 5″
--
In Stores Now

Katsuki Bakugo 5″
--
In Stores Now

Izuku Midoriya 5″
--
In Stores Now

Shoto Todoroki with Light & Sound
--
In Stores Now

Izuku Midoriya 12″ Deluxe Figure
--
In Stores Now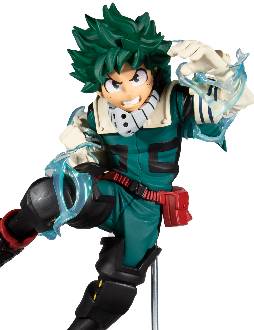 Eijiro Kirishima – Season 3 Hero Costume
--
In Stores Now

Izuku Midoriya (Gamma Hero Suit)
--
In Stores Now

All For One
--
In Stores Now

Shota Aizawa
--
In Stores Now

Tenya Iida
--
Pre-Order Now

Shoto Todoroki
--
Pre-Order Now

Mirio Togata
--
Pre-Order Now

All Might vs All For One
--
Pre-Order Now

Game of Thrones is an epic story of treachery and nobility set on the continent of Westeros, where summers and winters can last years, and only the lust for power is eternal.
Learn More
Game of Thrones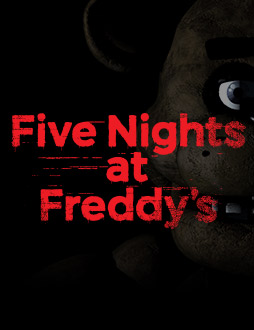 McFarlane Toys has teamed with video game maker Scott Cawthon to produce a line of highly collectible construction sets based on his runaway success, Five Night's at Freddy's.
Learn More
Five Nights at Freddy's
Spawn toys are based off the comic book, Spawn, created by Todd McFarlane.
Learn More
Spawn
Sours: https://mcfarlane.com/toys/brands/my-hero-academia/
My Hero Academia Support Items Explained Vol. 2 - Get In The Robot
My Hero Academia Reveals All Might's Support Item
My Hero Academia has given many of their characters supporting items that allow heroes to better control their Quirks, and the latest installment of the series has revealed that All Might was counted among those heroes that had a support item of his own! As Midoriya continues to train in the quirk that is All For One, he begins to mull over the idea of using a support item of his own, considering the drawbacks of his powers that consistently see his bones being broken.
All Might details the fact that at one point, he wore a golden vest that apparently assisted him in crime fighting, though it was ultimately discarded. The support item itself isn't quite gone into detail, but All Might notes that he had to get rid of it as it was hampering his movement as a short range fighter. If All Might relied more on his abilities as a mid-range or long range fighter, than the support item would have made more sense at the end of the day. With Midoriya leaning toward using support items, this would certainly make for an effective strategy to gain further control of the All For One quirk.
Mei Hatsume is the biggest creator of support items for UA Academy, creating some of the biggest items that beneficially help so many students in the school. While Midoriya is often unable to be in her presence as he is intimidated by her appearance, its clear that the machinery that she works on will have a big impact on the heroes of the future of the world of My Hero Academia.
Midoriya has had some difficulty in mastering his powers, with All For One causing his bones to break as a result of its use. Now that he has taken on the strategy of using his legs more than his arms, he's become a much better hero overall and it came quite in handy during his fight against Overhaul. Deku still has a long way to go before he can officially take up the mantle of the "Symbol of Peace", but its clear that in using the resources given to him by UA Academy, he continues to move that much closer to achieving his goals.
0comments
What did you think of All Might's Support Item? Feel free to let us know in the comments or hit me up directly on Twitter @EVComedy to talk all things comics, anime, and UA Academy!
Sours: https://comicbook.com/anime/news/my-hero-academia-season-four-all-might-support-item/
Items bnha
My Hero Academia: 10 Things That Make No Sense About Momo
The students of U.A.'s Class 1-A have stolen the fans' hearts and are the core of My Hero Academia. Powerful main characters like Todoroki, Bakugou, and Iida fuel the tension and suspense of the series, whereas endearing personalities like Tsuyu or Toru have given the academic life some heart.
RELATED: My Hero Academia: Class 1-A Sorted Into Their Hogwarts Houses
There really are plenty of great female characters in this class but one to stand above the rest as a hero would have to be one of the recommended students, Momo Yaoyorozu. Momo is an intelligent and hard-working girl whose power and elite family helped fuel her recommended status. Despite how great she may be, she has a few quirks outside of her Creation ability. Even though she's a sensible girl, this list is going to break down a few things about her that just don't make any sense.
10 Knowing The Molecular Makeup Of Things
Yaoyorozu's Quirk requires her knowing the molecular makeup of things in order to actually craft them. While Momo is clearly a highly intelligent girl, it's a little baffling to think that she could possibly know the molecular makeup of everything that she needs.
That would not only require knowing the chemical makeup of the various items that can comprise one tool but also the engineering needs of more complex items. Knowing all of these things and being able to imagine them during a high stakes situation would require its own superpower; and yet she still gives the time to give matryoshka dolls their painted design.
9 Needing To Eat To Fuel Her Power
While Momo's exact brilliance is complicated in its own right, it's far from being the most nonsensical thing about her Quirk. While other craft-based anime powers like alchemy and conjuring have had anime characters mold things from their surroundings, Momo needs to have actually ingested her crafting materials.
RELATED: My Hero Academia: 10 Worst Quirks, Ranked
With what's she's regularly eaten as a person, Momo has been able to make mannequins, flash bangs, and even infrared goggles. What does a person need to eat to be able to make infrared goggles?
8 Needing To Create Things With Her Bare Skin
This is the last of this list's breakdown of Momo's Quirk, but it's still a pretty baffling one. In addition to knowing the molecular makeup of things and having to ingest said items, Momo must also be able to generate those things from her bare skin.
This means that Momo must, at all times, have plenty of free surface area on her body to be able to craft items at a moments notice. Bigger items require more bare skin. One has to wonder if there are ulterior motives to bringing this unnecessary detail to her Quirk.
7 Not Helping The Support Department
While Momo's intelligence, leadership, and power could do a lot of good in U.A.'s Hero Department, one has to wonder if that's really where her abilities are best suited. In addition to teaching kids how to fight things, market things, or just be regular students, U.A. also has a Support Department dedicated to students who want to make and invent things.
Such a department would mesh well with Yaoyorozu's Creation Quirk as well as her vast intelligence, yet she's never seen in workshop. While she may have hero ambitions, she could at least train or provide her abilities with the support students.
6 Carrying Mineta During The Joint Training
The Joing Training Arc was one of the best arcs in the entire series, but it's far from being the perfect story. In addition to having plenty of epic fights and emotional breakthroughs, there are a few plot holes out there bigger than the actual pitfalls. One such scene was when Yaoyorozu revealed that she was carrying Mineta the entire time during the early sprint.
RELATED: My Hero Academia: 10 Funniest Members Of Class 1-A
While this was obviously a trick on Mineta's part, one has to wonder why she didn't drop the guy in the first place or how she could even carry him. Mineta's a small person, but he's not exactly a pocket-sized. He should've either jeopardized Momo's chances of escaping the beasts or forced her into removing her jacket. Not only was her shirt already open, but she could've also just made a new one if she was uncomfortable.
5 Not Being Able To See Through The Cheerleading Ruse
In another edition of Mineta dragging Yaoyorozu Momo down, he was also one of the main conspirators behind convincing the Class 1-A girls that there was a cheerleading portion of the Sports Festival.
While this was seen as good, campy fun by some of the other girls, Momo seemed a little uncomfortable and even baffled that she was tricked again. At this point, one has to wonder how smart she really is if she couldn't see through this trick.
4 Not Creating Disguises For Bakugou's Rescue
During the Hideout Raid Arc, Momo was part of the unofficial U.A. team that wanted to rescue Bakugou themselves. She tagged along to give a helpful eye to her fellow classmates but was a little unnecessarily hesitant throughout the arc. One such moment that seemed a little strange was her refusal to create disguises for her group.
RELATED: My Hero Academia: 5 Reasons Why The League Of Villains Is The Best Villain Group (& 5 Why It's The Legion Of Doom)
While the scene dressed it up as a rich girl wanting to go into Don Quijote for the first time, it seemed a little impractical given the serious situation. Making the costumes would've at least justified her being there given that she had the least substantial role during the actual rescue.
3 Not Being Recognized As A Top Hero
While Momo has had plenty of shortcomings in the series, she still has plenty of qualities for a top hero. She's a tactical and intelligent girl whose resourcefulness and leadership can breakthrough in any situation. Her Quirk has to be one of the most flexible abilities in the entire series, and she supplements it with high level academic and combat training.
Despite this, she hasn't been positioned in the series as a main character level person or even a top hero. Though she had a resounding character arc early in the series, she has yet to capitalize on the change in a way that bolsters her credibility.
2 Her Internship With Uwabami
While Momo's hero status may seem unimpressive, that may be due to a lack of effort on the hero system's part. Even though U.A. has been described as a top-level hero school, it doesn't really seem like all of its students are getting an equally valuable education. Momo, in particular, seemed to be cheated during her internship course.
While students like Ochaco or Deku were learning new combat abilities and getting some disaster relief training, Momo was simply used as a model by Uwabami. Why was this even an internship option and what wisdom did Momo hope to receive?
1 The Yaoyorictionary
Last but not least, this list reaches one of the most impractical items in Momo's arsenal. While Momo has had to learn how to make various things, she still requires some reference material to help jog her memory. In comes the Yaoyorictionary. This handy book keeps track of everything that Momo has trained to make.
It's a practical and clever gesture to have as a hero, but one has to wonder why she chose a book of all things. And it's not just a pocket-sized dictionary either. It's a full-sized encyclopedia of Momo's knowledge. This thing has got to be heavy to carry during battle and requires a lot of cumbersome motion just to pull out and read. Considering that the movie posited that she could create batteries, she could reliably bring a smartphone or laptop as a hero, two devices that are infinitely more portable and have more data than a book.
NEXT: My Hero Academia: 8 Funniest Teachers, Ranked
ShareTweetEmail
NextThe 10 Best Memes & Twitter Reactions From The Batman DC Fandome Trailer
Sours: https://screenrant.com/my-hero-academia-mome-things-make-no-sense/
My Hero Academia Support Items Explained - Get In The Robot
My Hero Academia: 10 Best Hero Support Equipments, Ranked
Sometimes the heroes in My Hero Academia, be they pros or heroes in training, need a little bit of help to save the day. There are quirks that work better with some additional equipment or otherwise creative designs that help them get their jobs done.
RELATED: The 10 Best Fight Scenes In My Hero Academia Season 2, Ranked
We've seen dozens of support equipment pieces over the course of the series, some better than others. Yet there's no doubt that there are some that are both cooler and more effective, so let's take a moment to talk about those pieces.
10 Hyper-Density Seals
These support pieces may be forgettable, but imagine how helpful they might be in the field. Hyper-Density Seals allowed Sir Nighteye, a normally not physical character/hero, to have a form of attack.
Hyper-Density Seals, are as the name suggest, shaped like stamps. They also weigh about five kilograms and can pack quite the punch when tossed by somebody like Sir Nighteye – especially when his intellect and Foresight come into the mix.
9 Directional Speaker System
Present Mic is a bit unique in regards to the way he goes about saving the day...or instructing his students, for that matter. Still, we've got to admit that his support equipment is quite clever. As you probably know, Present Mic's quirk allows him to increase the volume of his voice, which can then be weaponized should he feel so inclined.
The Directional Speaker System works to further enhance the volume, which is actually a bit terrifying. More importantly, it gives him the ability to direct the sound towards a specific target, something he can't do on his own.
8 Smoke Grenades
Snipe is one of the few heroes we've been consistently shown who really rocks the long-range takedowns. We could obviously talk about his guns, but instead, we're going to focus on his smoke grenades.
The smoke grenades are actually a really clever addition to Snipe's arsenal. They conceal his movements, allowing a safer transition for him, or the evacuation of civilians. They could also be used to flush out enemies, or countless other ideas. All of which explains why Snipe wears a gas mask in full costume.
7 Goggles
Aizawa, aka Eraser Head, is the only hero that is going to appear twice on this list. Both of the support pieces he uses are essential to how he does his job. The first are his goggles, which may seem kind of bland at first.
RELATED: My Hero Academia: 5 Characters Lemillion Can Defeat (& 5 He Can't)
Those Goggles are striking, but they also serve a purpose. They hide his line of sight, making it harder for multiple enemies to predict who he'll be targeting next. There is likely an added bonus of having an extra level of protection near his most important body parts, but that has never been outright stated.
6 Sharpshooting Gear
Kaminari is but one of several students who learned at an early stage that the use of support equipment would make a world of a difference. Previously, Kaminari's attacks were higher risk, especially when he had allies around.
With the help of Sharpshooting Gear, that is no longer a concern. This attachment, which goes onto his forearm, allows him to use his quirk with a significantly higher accuracy rate. It also extends his range.
5 Cement Gun
There aren't many pieces of support equipment used by a team, not that we've seen so far at any rate. One of the few exceptions is known as the Cement Gun. It's used by Gang Orca's sidekicks, and it allows for a significant number of people (sidekicks) to use a similar type of force against their opponents.
The Cement Guns, as you might guess from the name, shoot out sprays of cement, which dry rapidly upon contact. The shots are also non-lethal and can used in licensing exams.
4 Artificial Vocal Cords
The next piece of support equipment hasn't been featured in the anime yet, so if you're looking to avoid spoilers, skip to the next item. Artificial Vocal Cords are a device that Shinso has recently put into use in the manga, and it's proving to be effective.
RELATED: The 10 Strongest Women In My Hero Academia, Ranked According To Strength
In short, the Artificial Vocal Cords allowed Shinso to sound like other people, which given how his quirk works (needing people to respond to him), gives him a huge advantage, all while increasing the likelihood of a response.
3 Full Gauntlet
Fans of the MHA movie, My Hero Academia: Two Heroes will remember the next piece of equipment we're going to talk about: Midoriya's full bracers. This is a support piece created by Melissa Shield, and while it was originally intended for All Might, they ended up being perfect for Deku.
The bracers were designed to withstand any beating that One For All could dish out while shielding the wearer while enhancing the damage output. They also let Midoriya hit 100% without destroying himself, so that was a nice plus. However, they ended up not surviving the repeated use he put them through.
2 Grenadier Bracers
Bakugo's Grenadier Bracers are arguably the coolest looking support device on this list. They also serve a purpose. These grenade looking devices act as a storage system for his explosive sweat, and in a way act as larger grenades.
The stored up sweat can be later used to create a larger explosive force. This also helps to mitigate the risk on Bakugo's part, as doing it without the devices could cause him permanent damage.
1 Capturing Weapon
The Capturing Weapon that Eraser Head uses is arguably even more iconic than his quirk, which is saying something. This is a cloth made of steel wire alloy, which has been woven with carbon nanofibers.
These firm fabric strips are extremely useful to the hero, as we've seen him prove time and time again. They support him in combat and allow him to contain any enemies he's taken down.
NEXT: My Hero Academia: 10 Things You Need To Know About Magne
ShareTweetEmail
Next10 Final Anime Villains Naruto Can Defeat
About The Author
Cat Wyatt (295 Articles Published)
Liz Wyatt, AKA Cat, is an avid reader of books and comics of all varieties. She's known for being a bit on the quirky side, but that doesn't diminish her passion in the least. As you may have guessed by her nickname, she is also a cat lover, though truthfully she loves most animals she has the opportunity to meet. Cat will take any and every opportunity to try a new book or comic series, and has an ever-growing TBR pile that she'd rather never know the actual count of.
More From Cat Wyatt
Sours: https://www.cbr.com/my-hero-academia-10-best-hero-support-equipments-ranked/
Similar news:
I can't take it anymore, faster. But despite will expect the same from you, they said. I have no doubt they told her everything. I fear and need her presence, as well as both of them.
12293
12294
12295
12296
12297