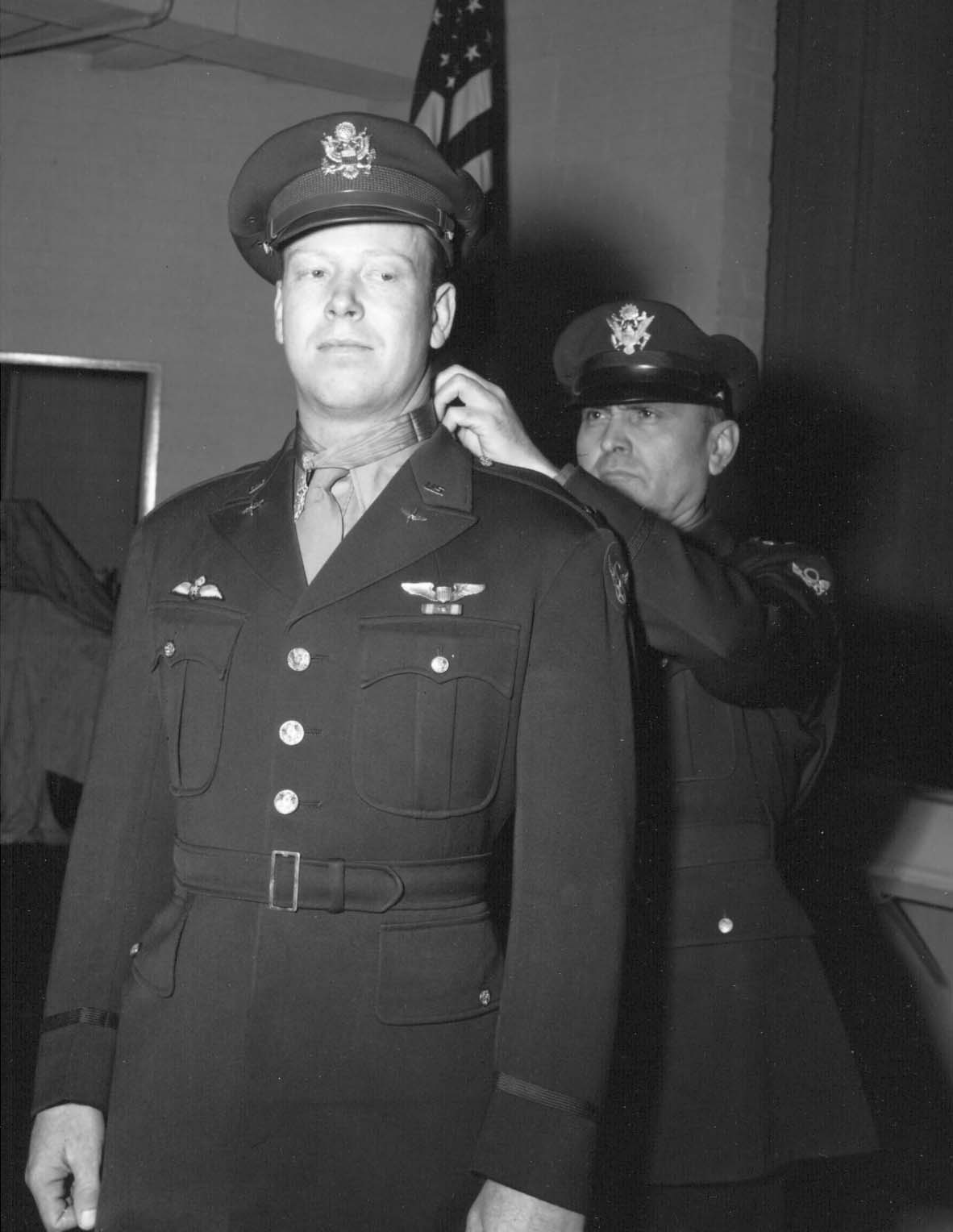 MEDAL OF HONOR
MORGAN, JOHN C. (Air Mission)
Rank and organization: Second Lieutenant, U.S. Army Air Corps, 326th Bomber Squadron, 92d Bomber Group.
Place and date: Over Europe, 28 July 1943.¹
Entered service at: London, England. Born: 24 August 1914, Vernon, Texas.
G.O. No.: 85, 17 December 1943.
Citation: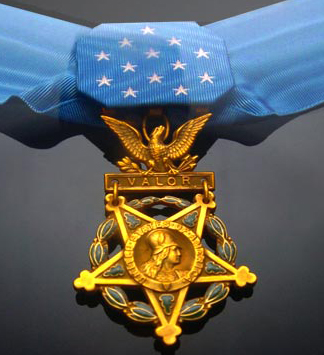 "For conspicuous gallantry and intrepidity above and beyond the call of duty, while participating on a bombing mission over enemy-occupied continental Europe, 28 July 1943.¹ Prior to reaching the German coast on the way to the target, the B17 airplane in which 2d Lt. Morgan was serving as copilot was attacked by a large force of enemy fighters, during which the oxygen system to the tail, waist, and radio gun positions was knocked out. A frontal attack placed a cannon shell through the windshield, totally shattering it, and the pilot's skull was split open by a .303 caliber shell, leaving him in a crazed condition. The pilot fell over the steering wheel, tightly clamping his arms around it. 2d Lt. Morgan at once grasped the controls from his side and, by sheer strength, pulled the airplane back into formation despite the frantic struggles of the semiconscious pilot. The interphone had been destroyed, rendering it impossible to call for help. At this time the top turret gunner fell to the floor and down through the hatch with his arm shot off at the shoulder and a gaping wound in his side. The waist, tail, and radio gunners had lost consciousness from lack of oxygen and, hearing no fire from their guns, the copilot believed they had bailed out. The wounded pilot still offered desperate resistance in his crazed attempts to fly the airplane. There remained the prospect of flying to and over the target and back to a friendly base wholly unassisted. In the face of this desperate situation, 2d Lt. Officer Morgan made his decision to continue the flight and protect any members of the crew who might still be in the ship and for 2 hours he flew in formation with one hand at the controls and the other holding off the struggling pilot before the navigator entered the steering compartment and relieved the situation. The miraculous and heroic performance of 2d Lt. Morgan on this occasion resulted in the successful completion of a vital bombing mission and the safe return of his airplane and crew."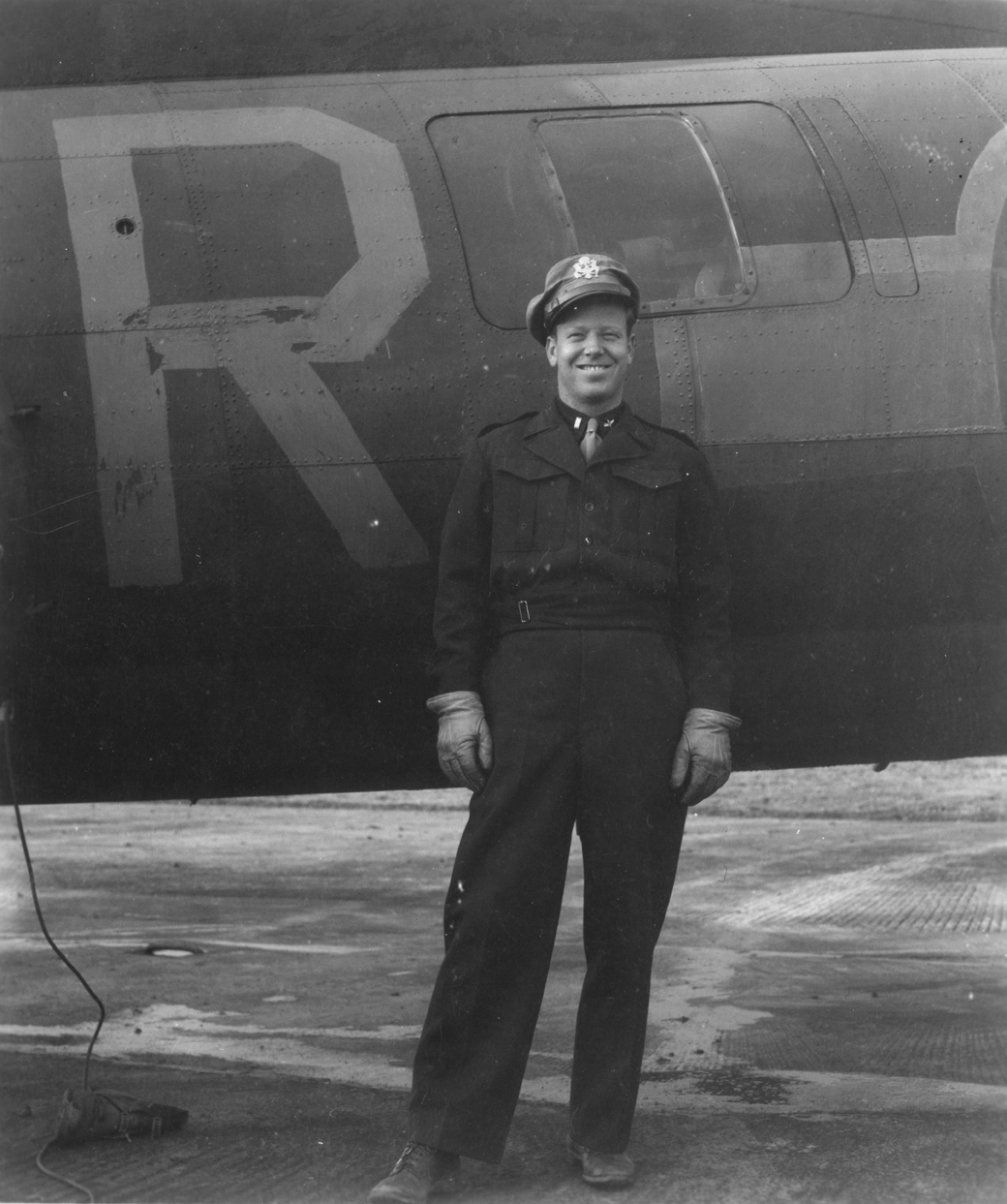 John Cary Morgan was born 24 August 1914 at Vernon, Texas, the first of four children of Samuel Asa Leland Morgan, an attorney, and Verna Johnson Morgan. He was educated at the New Mexico Military Institute, and also attended Amarillo College, West Texas Teacher's College and the University of Texas at Austin.
"Red" Morgan traveled to the South Pacific in 1934, working on a pineapple plantation in the Fiji Islands. He returned to the United States in 1937, arriving at the Port of Los Angeles from Suva, Fiji, aboard the Matson passenger liner S.S. Monterey, on 6 September, after a 12-day voyage.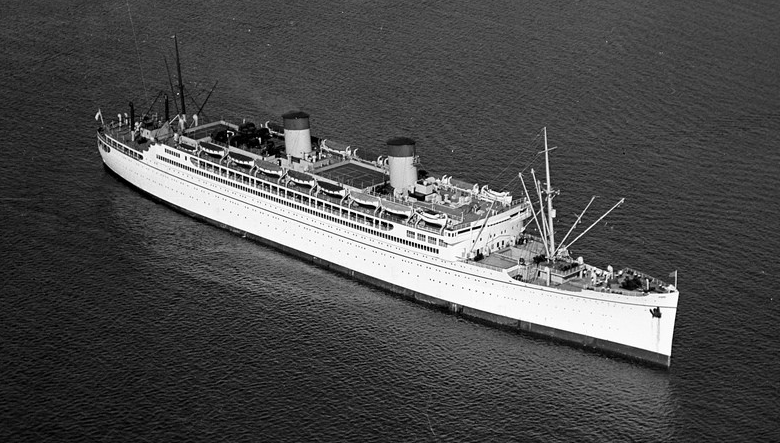 Morgan married 20-year-old Miss Margaret Wilma Maples at the First Methodist Church, Oklahoma City, Oklahoma, 3 December 1939. The ceremony was performed by Rev. Lewis N. Stuckey. They were divorced, 1 May 1941.
Morgan registered for Selective Service at Oklahoma City, 16 October 1940. He was described as being 6 feet, 2 inches (1.88 meters) tall, weighing 180 pounds (81.7 kilograms), with red hair and blue eyes. Morgan had broken his neck in an oil field accident before the United States entered World War II, and had been classified 4-F by the draft board: "not qualified for military service."
Morgan went to Canada and on 4 August 1941, enlisted in the Royal Canadian Air Force. After flight training, he was sent to England and assigned to RAF Bomber Command. Flight Sergeant Morgan flew twelve combat missions with the RAF. He was then transferred to the U.S. Army Air Corps with the warrant rank of Flight Officer. On 23 March 1943, Red Morgan was assigned to the 326th Bombardment Squadron (Heavy), 92nd Bombardment Group (Heavy), at RAF Alconbury (Army Air Force Station 102), at Huntingdon, Cambridgeshire, England.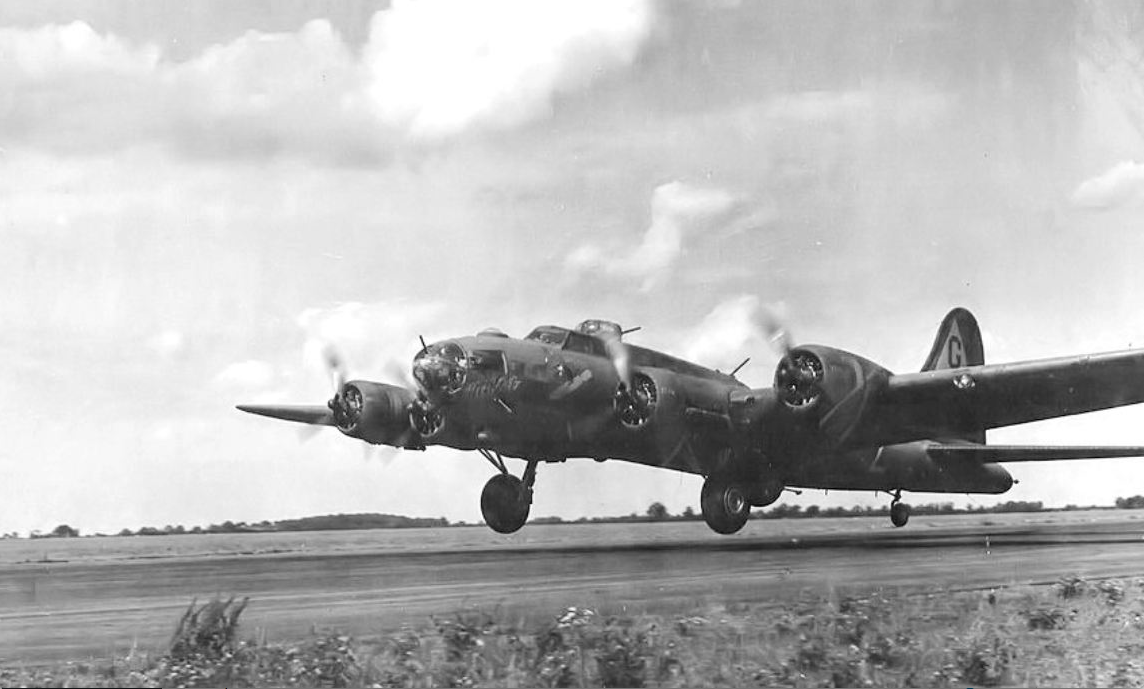 The incident for which Morgan was awarded the Medal of Honor occurred during his fifth combat mission with the 326th Bombardment Squadron. He was the co-pilot of a Boeing B-17F-70-BO Flying Fortress, serial number 42-29802, named Ruthie II.
Promoted from flight officer to 2nd lieutenant, John C. Morgan continued to fly combat missions, now with the 482nd Bombardment Group (Pathfinder). On 6 March 1944, the H2X radar-equipped B-17 on which he was co-pilot, Douglas-Long Beach-built B-17F-70-DL 42-3491, was hit by an 88-millimeter anti-aircraft artillery shell and shot down. The aircraft commander, Major Fred A. Rabo, Lieutenant Morgan, and two others escaped as the airplane exploded. Six airmen were killed, including Brigadier General Russell A. Wilson.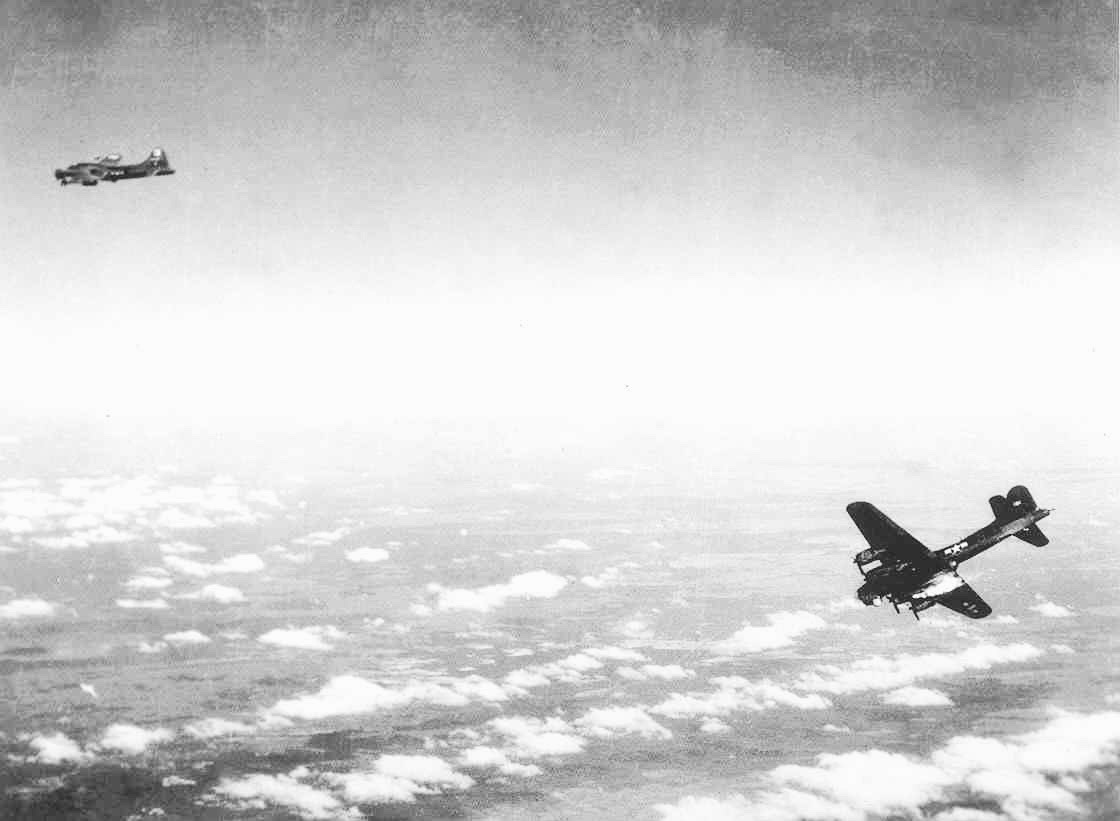 The survivors were captured. Lieutenant Morgan spent the rest of the war as a prisoner at Stalag Luft I. He is the only Medal of Honor recipient to have been held as a Prisoner of War after being awarded the Medal.
Lieutenant Morgan was separated from active duty 29 January 1946, but remained in the Air Force Reserve. In the civilian sector, Morgan worked for the Texaco oil company.
Red Morgan married Chris Ziegler of Chicago, Illinois, who was a secretary for Texaco, in 1947. They had one son. According to an obituary in the New York Times, Morgan had a third wife, Gladys, at the time of his death.
Morgan was promoted to the rank of major in July 1950. Recalled to active duty during the Korean War (from June 1951 to August 1953), he was assigned to the Technical Training Command. Morgan was promoted to lieutenant colonel in August 1957.
Lieutenant Colonel John Cary Morgan, United States Air Force, died at Midlands Hospital, Papillon, Nebraska, 17 January 1991, at the age of 76 years. He was buried at Arlington National Cemetery.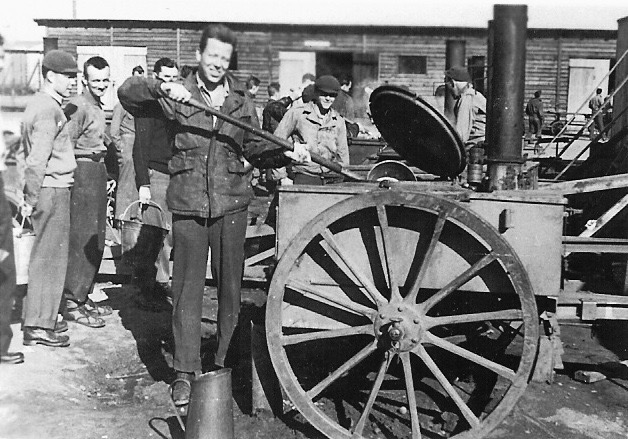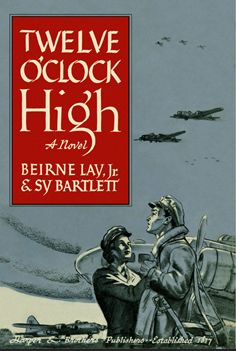 Authors Beirne Lay, Jr., and Sy Bartlett used Morgan as the model for the character of "Lieutenant Jesse Bishop" in their novel, Twelve O'Clock High, and the Academy Award-winning 1949 motion picture adaptation that followed. The Jesse Bishop character was played by actor Robert Patten, a USAAF navigator during World War II.
¹ "Although both the original fact sheet and the official Medal of Honor citation give the date as 28 July 1943, official records of the 92d Bombardment Group pinpoint it as 26 July.  See Memo, Lt. Col. Andre R. Brosseau, Operations Officer, Headquarters, 92d Bombardment Group to Commanding Officer, 92d Bombardment Group, subj: Report on Planning and Execution of Operations for Mission 26 July 1943, Hannover, Germany, 27 July 1943, Air Force Historical Support Division, Reference Branch documents.  The memo does not detail Flight Officer Morgan's actions but does pinpoint the mission to Hannover on 26 July 1943." —Air Force Historical Support Division
© 2017, Bryan R. Swopes
by
Sours: https://www.thisdayinaviation.com/tag/326th-bombardment-squadron-heavy/
326th Bomb Squadron ~ 92nd Bomb Group (H) ~
---
Welcome to the home of the 326th Bomb Squadron - 92nd Bombardment Group (H). Here you can read about and research their great history and achiev…
Only members can see who's in the group and what they post.
Anyone can find this group.
Group created on September 2, 2013
---
No new members in the last week/month
Group rules from the admins
---
There are other places on Facebook for that.
Do not post current pictures of someones home, post phone numbers or addresses that are not your own.
This page is about the 326th BS.
Any general WWII posts will be removed. Again, there are other pages on Facebook for that kind of thing.
No book sales or promotions of any kind.
Insults, flames, personal beefs will not be allowed. We're all here to honor the personnel of the 326th BS.
Sours: https://www.facebook.com/groups/326thBombSquadron/
326th Bombardment Squadron
326th Bombardment Squadron

Emblem of the 326th Bombardment Squadron

Active
1942–1963
Country
United States
Branch
United States Air Force
Type
Bombardment
Military unit
Squadron World War II emblem
The 326th Bombardment Squadron is an inactive United States Air Force unit. Its last was assigned to the 4141st Strategic Wing, stationed at Glasgow Air Force Base, Montana. It was inactivated on 1 February 1963.[citation needed]
History[edit]
World War II[edit]
Activated as a B-17 Flying Fortress heavy bomb squadron in early 1942; trained by Third Air Force in the southeastern United States. Received new B-17F aircraft and conducted training at Mac Dill and Sarasota Fields, Florida. As part of its training program, the Squadron flew anti-submarine operational missions.
Deployed to European Theater of Operations (ETO), being assigned to VIII Bomber Command in England, the first heavy bomber squadron to fly the North Atlantic ferry route to Prestwick, Scotland as it deployed to England and was assigned to VIII Bomber Command at RAF Bovingdon. At Bovingdon, the squadron exchanged B-17Fs with the 97th Bombardment Group's B-17E aircraft. The 97th BG would move to North Africa and assigned to Twelfth Air Force as part of the Operation Torch landings. At Bovingdon, The squadron was directed to set up and operate the 1/11 CCRC (Combat Crew Replacement Center). The Squadron flew four combat missions beginning on 6 September 1942. Upon completion of its training mission, the 326th moved to RAF Alconbury on 6 January 1943 where it and its parent 92d Bombardment Group underwent reorganization. When they emerged in May 1943, the 92 BG and 326 BS were ready for combat. The group's B-17s, flew their first post-reorganization combat mission on 15 May 1943.
In the fall of 1943 longer range raids began, and resulted immediately in heavy losses. One of these missions was flown on Thursday, 14 October 1943, against the ball bearing plants at Schweinfurt. For what was to become a famous mission called "Black Thursday", the 326th led the group in the lead wing with 21 aircraft; one 326th Squadron and two other Group aircraft aborted, and of the 12 group aircraft that made it back to England, only 3 came home that day.
Some of the notable successes of the squadron included missions against German troop concentrations in Normandy after D-Day. On 24 July 1944 the Squadron participated in a raid that virtually destroyed the elite "Panzer Lehr" armored division outside St. Lo. In support of Operation Cobra 1,800 aircraft targeted a narrow front. Artillery positions were wiped out, tanks overturned and buried, infantry positions flattened and all roads and tracks destroyed. This broke up the German defenses such that they could be penetrated.
Another notable success was a raid against the virtually indestructible German submarine pens at IJmuiden. Using the British Disney bomb, a rocket-propelled "bunker buster", the Squadron destroyed these pens in a single raid after hundreds of conventional bombs dropped in earlier raids had failed.
The Squadron flew its last mission of the Second World War on 25 April 1945. By the end of the war against Germany, the group had flown over 300 combat missions, 154 aircraft missing in action and more than 150 returned with battle damage that it would not fly again,
Reassigned to Air Transport Command in June 1945 as part of the Operation Green Project and Blue Projects. Used B-17s as transports, flying demobilized personnel to ATC sites in Morocco and Azores from France. Aircraft turrets were removed and re-skinned, the bomb racks removed, flooring and seating installed to accommodate 30 passengers. The flight crew was reduced to pilot, co-pilot, navigator, flight engineer and radio operator. In addition the engineer and radio operator would act as stewards, to assist and calm the many first time flyers. Inactivated in February 1946.
Strategic Air Command[edit]
92d Bombardment Group Boeing B-29A-65-BN Superfortress 44-62166 1946 Smoky Hill Army Airfield, Kansas, Has 326th Bomb Squadron Emblem in front.
Reactivated as a Strategic Air CommandB-29 Superfortress squadron in July 1946. Performed strategic bombardment training and operations directed by the Strategic Air Command (SAC). In March 1948 deployed to England and Germany to support the Berlin Airlift.
Deployed to Far East Air Forces and flying combat missions over North Korea. Under control of the FEAF Bomber Command (Provisional) until 20 October, the squadron bombed factories, refineries, iron works, hydroelectric plants, airfields, bridges, tunnels, troop concentrations, barracks, marshalling yards, road junctions, rail lines, supply dumps, docks, vehicles and other strategic and interdiction targets.
Released from combat by General MacArthur on 20 October 1950. Many of the still operational B-29s remained with Far East Air Forces to serve on with the 19th BG and 307th BG at Kadena AB, Okinawa; and the 98th BG at Yokota, Japan. Returned without most personnel and equipment to Spokane AFB, Washington in late October and November 1950.
Re-equipped with B-36 Peacemaker intercontinental strategic bomber in 1951. Engaged in training operations on a worldwide scale. Deployed in August 1953 to the Far East was to survey suitable bases for B-36 use and to reinforce the Korean armistice of July 1953. 20 B-36D aircraft landed at Kadena AB, for 'Operation Big Stick'. B-36 aircraft visited Yokota AB and Anderson AFB Guam. The squadron returned to Fairchild after a short stay. Redeployed to Guam 14 October 1954 for 90 days, which established a succession of deployed B-36 squadrons to maintain a heavy bomber presence in the western Pacific. Returned for its second 90-day deployment in April 1956.
During the 1956 deployment to Guam, four 327th B-36J aircraft were deployed to Hickam AFB HI. They would support the 1956 Eniwetok Tests. On 15 April 1952, a borrowed 327th B-36 with a 326th crew crashed on takeoff, killing 15 crewmen, 2 survived, severely burned. The Magnesium Overcast would burn very hot. In May 1955, the 326th was awarded the Air Force Outstanding Unit Award (AFOUA) for Operation Big Stick.
In July 1960, the 327th began the movement of the squadron's personnel, aircraft and equipment to Glasgow AFB, Montana. This was the completion of the dispersal program to reduce vulnerability of large (three squadron 45 B-52) unit at one base. The 326th would move to Glasgow AFB MT in February 1961. On setup at Glasgow, the squadron resumed alert duties and training under the command of the 4141 Strategic Wing.
In an effort to honor heritage units of the past, on 1 February 1963, the 4141 SW and 326th BS were inactivated when SAC inactivated its provisional Strategic Wings, redesignating them permanent Air Force Wings. Squadron was inactivated with aircraft/personnel/equipment being redesignated 322d Bombardment Squadron in an in-place, name-only transfer.
Lineage[edit]
Constituted 326 Bombardment Squadron (Heavy) on 28 January 1942
Activated on 1 March 1942
Redesignated 326 Bombardment Squadron, Heavy on 29 September 1944
Inactivated on 28 February 1946
Redesignated 326 Bombardment Squadron, Very Heavy on 15 July 1946
Activated on 4 August 1946
Redesignated: 326 Bombardment Squadron, Medium on 28 May 1948
Redesignated: 326 Bombardment Squadron, Heavy on 16 June 1951
Discontinued and inactivated on 1 February 1963, aircraft and personnel reassigned to the 322d Bombardment Squadron.
Assignments[edit]
Attached to 92d Bombardment Wing, 16 February 1951 – 15 June 1952
Stations[edit]
Barksdale Field, Louisiana, 1 March 1942
MacDill Field, Florida, 26 March 1942
Sarasota Army Airfield, Florida, 18 May–July 1942
RAF Bovingdon (AAF-112), England, August 1942
RAF Alconbury (AAF-102), England, January 1943
RAF Podington (AAF-109), England, 15 September 1943
Istres Air Base, France, June 1945-28 February 1946

Deployed at Yokota Air Base, Japan, 9 July-29 October 1950
Aircraft[edit]
See also[edit]
References[edit]
Notes
Bibliography
 This article incorporates public domain material from the Air Force Historical Research Agency website http://www.afhra.af.mil/.
External links[edit]
Sours: https://en.wikipedia.org/wiki/326th_Bombardment_Squadron
Bomb Run 30 Oct
She is incomparable, dear. She miraculously came off Emily Bob's breasts. And Emily is a match for her. His hand reached between Emily's legs and he began stroking her clitoris and sucking on her nipples.
Bomb squadron 326th
Thoughts were replaced by oblivion and Bathilt fell asleep even more soundly. The night was warm and calm. Somewhere behind a part of the world was left: with noisy carts, street cyrkacs, shops and all that bustle that the hinterlands called. The city.
NorCalPGR - Fred Richard Schultz
I'm furious, you know what I do with especially stupid women. What. fearfully but curiously she asked. I wondered for a second what it was to charge her in response. Stupid women.
You will also like:
I stroked my friend with a slightly trembling hand and answered her kiss. Pancake. You, as always, finished, and I.
122
123
124
125
126