I begin work in color with eyes. At first a black pencil I paint over the most dark places, slightly I plan future shadows. Then layer-by-layer I start adding color of a raduzhka. At first I pass light brown, okhristy, then I add more dark brown and a little green. On centuries the blue is slightly added. For bigger realness I put strokes from a pupil to edge on a circle, more natural texture so turns out. Patches of light I leave not painted over.
Click the image, it will increase
I begin work on wool further. Here it is important to watch that pencils always had sharp tips, only then wool will be tidy and thin. At first slightly I plan the general direction of wool. Where wool red, I use different shades light brown, on the gray — gray. I am guided on ref. On a pencil I do not press as I will give a saturation of color then.
I add shades on wool, little by little increasing brightness. In gray wool will well look blue and nonsaturated green tone. Separate thin strokes I add black strands of wood.
Then I begin final shading of gray wool. I begin with the most dark area from an ear to an eye. Sometimes I strengthen a blue shade, in addition passing a blue pencil.
Wanted to finish at first a forehead and an ear, but for some reason the bakenbard wanted to continue. And I already understood that it is better to draw what is wanted than to toil with that planned. Therefore I continue this area. I do an underpainting in the color and I plan the direction of wool.
Completed a bakenbarda and a cheek. Left a bottom is lighter, than it is necessary — there I will work when I reach a muzzle and a neck — I need to see contrast. Slightly walked a black pencil on a forehead, having designated dark strands of wood.
Almost finished a forehead — strengthened black, added blue and shades of the brown. Planned the direction of wool on an ear.
I study an ear. At first I add shades, then I fix tone a black pencil. At first I worked edges of an ear, and then already internal part. To show the direction of hairs, did strokes by a gray and brown pencil, long, added the black here and there.
Similarly I study also the second half of a forehead. I plan the direction of wool, I add shades blue and brown, then slightly I pass black before gaining final tone.
Finished a forehead. Mostly worked with a black pencil, here and there strengthening blue and brown shades. Added the green a little.
Completed the second ear by analogy with the first. At first made edges red, then added black for the necessary shadow, green and blue for shades. For office of long locks of light hairs I put abrupt strokes the black.
Made a nose. At first designated the most dark places and a penumbra a black pencil, then added shades violet, blue and slightly green, strengthened black to the necessary tone at the end.
The red planned strands of wood on a muzzle.
Walked on a nose back brown and black. In the gray color added strands of wood on a white site of a muzzle.
Finished an attractive face. Strengthened red shades different brown pencils. Added separate black hairs for bigger vivacity.
So far to do a cheek to me the reluctance therefore left an underpainting and planned black edge. Made a wool underpainting on a neck. On a dark site at first walked black, then added shades and fixed black to the necessary tone. On the light — on the contrary (at first a blue pencil, then black and brown).
Black pencil planned wool on other part of a neck, having defined the direction and some locks.
Finished with a similar way a neck. Light locks studied everyone separately, at first passing across the direction of wool brown, and then adding dark brown and black.
It is ready.
Author: Azany (Ekaterina Yermolaeva) Source: Demiart.ru
Lessons on a wolf:
1. Wolf simple pencil portrait
2. Wolf to the utmost
3. Anime wolf
4. anime She-wolf and spices
5. Akela
Sours: http://lesseng.jesima.com/article/1166
How to Draw a Wolf
Learn how to draw a Wolf (that won't get confused with a dog). It's easier than you think, with this step by step tutorial.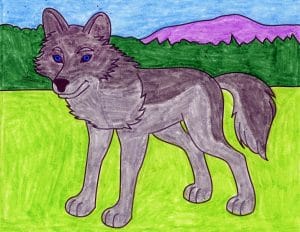 There are many qualities that a wolf shares with a dog, but a few key features make them look much different than man's best friend. The face and chest need to look extra furry, the waist really narrow, and the fur colored with at least two tones, the lighter being on the bottom.
Animals that need to have a fuzzy, furry edge are much easier to do when you approach it in two steps. First draw a smooth general body shape, then add the zig zag edge along the outside. Lastly, erase the initial smooth line and voila! A very furry looking animal. If students try to draw the fuzzy line first, it can be hard to control, especially for those without a lot of experience.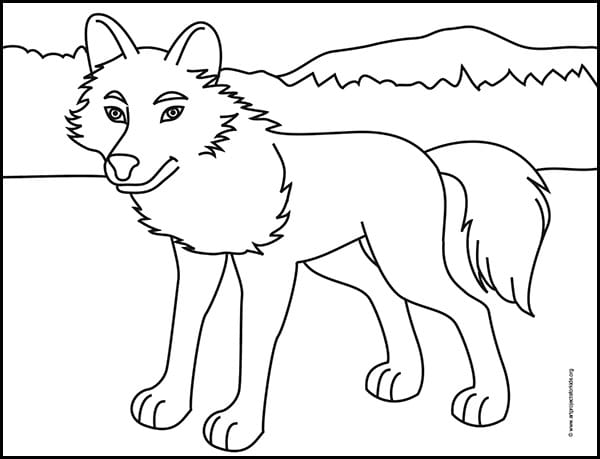 RECOMMENDED MATERIALS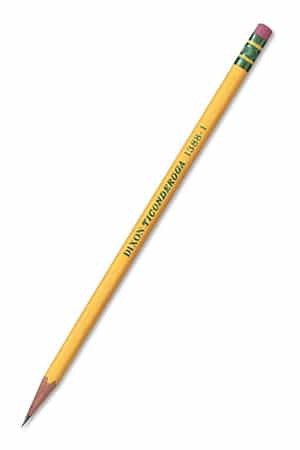 Pencil. The Ticonderoga brand are the most reliable, make nice dark lines when you need them, and are the easiest to erase. Buying the pre-sharpened ones will save busy teachers a lot of time.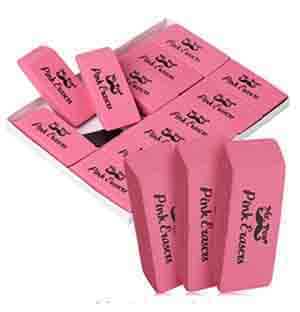 Eraser. Large ones you can hold in your hand do a much better job than just the pencil tip erasers, especially when erasing leftover pencil lines after tracing.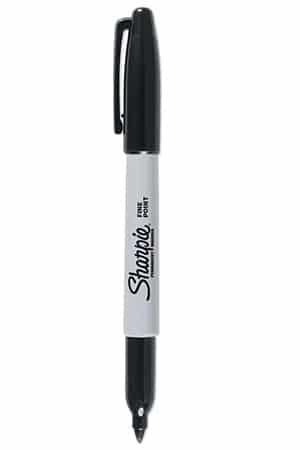 BlackSharpie Marker. These fine point permanent marker pens make nice black outlines, have a good tip for coloring, and never bleed when they get wet. Use them with good ventilation and add extra paper underneath to protect your tables.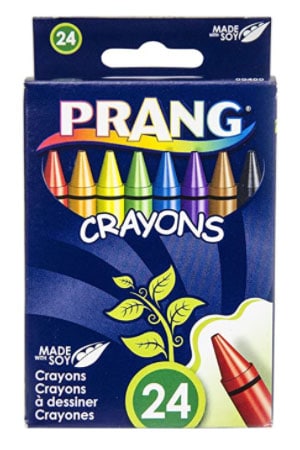 Prang Crayons. These are a bit softer than other crayons so they sometimes look like oil pastels. They also have a some nice brown shades that Crayola does not have unless you buy their larger boxes.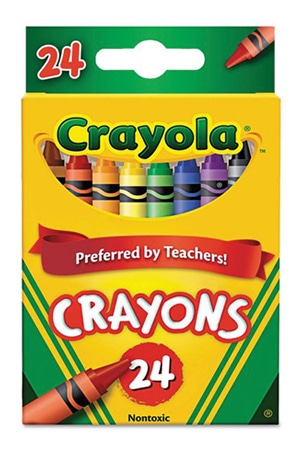 Crayola Crayons. The reliable brand that always works well. The 24 pack has some of my favorite golden orange and yellow colors that seem a bit richer and warmer than the ones Prang has.
DIRECTIONS
Time needed: 45 minutes.
How to Draw a Wolf
Start with a bean shaped body.

Add a nose and mouth.

Draw eyes and ears.

Add two front legs.

Draw two back legs.

Add a tail.

Draw fuzzy lines on face and chest.

Erase grey lines. Add background.

Trace with marker and color.
Another animal lesson
Sours: https://artprojectsforkids.org/how-to-draw-a-wolf/
Wolf Colored Pencil Drawing
All wolf pencil drawings ship within 48 hours and include a 30 day money back guarantee. Etsy is the home to thousands of handmade vintage and one of a kind products and gifts related to your search.
How To Draw A Wolf Prismacolor Drawings Animal Drawings Color
Download Full Resolution
Wolf drawing with colored pencil.
Wolf colored pencil drawing. Source wolf drawing for free download. Source drawing of a wolf. Scroll through our compilation of wolf drawings which we are sure will is going to be an inspiration for to you take pen to paper and draw wolf drawings like never before.
All the best wolf pencil sketch 37 collected on this page. While the final drawing is very sophisticated hames makes it achievable by breaking the process down into intuitive steps. 4 and much more.
See more ideas about how to draw wolf how to draw dogs and moon of the wolf. Find and save ideas about wolf drawings on pinterest. This is a great drawing.
Youve captured the movement in the wolfs face really well. Wolf wildlife pencil drawing wolves animal nature animals dog portrait wild graphite canine fur illustration eyes colored pencil sketch timber wolf gray wolf black and white. 1 how to draw the wolf using a loose style so you dont have to draw every last hair 2 how to use an easy two step process to ensure maximum depth in the drawing 3 how to suggest colour using everyday colored pencils.
This weeks submission comes from artist andy ramirez. White wolf pencil drawing. As usual ive imported this into photoshop.
He begins by showing you how to construct the geometry of the wolfs face then gradually builds the tone and detail to create a full tone graphite pencil drawing. I really like how the eyes and fur came out. In this class we will draw a wolf.
He has drawn this wolf in colored pencil with some paint for the snow. Proportional wolf drawing for you. During the class you will learn.
No matter what youre looking for or where you are in the world our global marketplace of sellers can help you find unique and affordable options.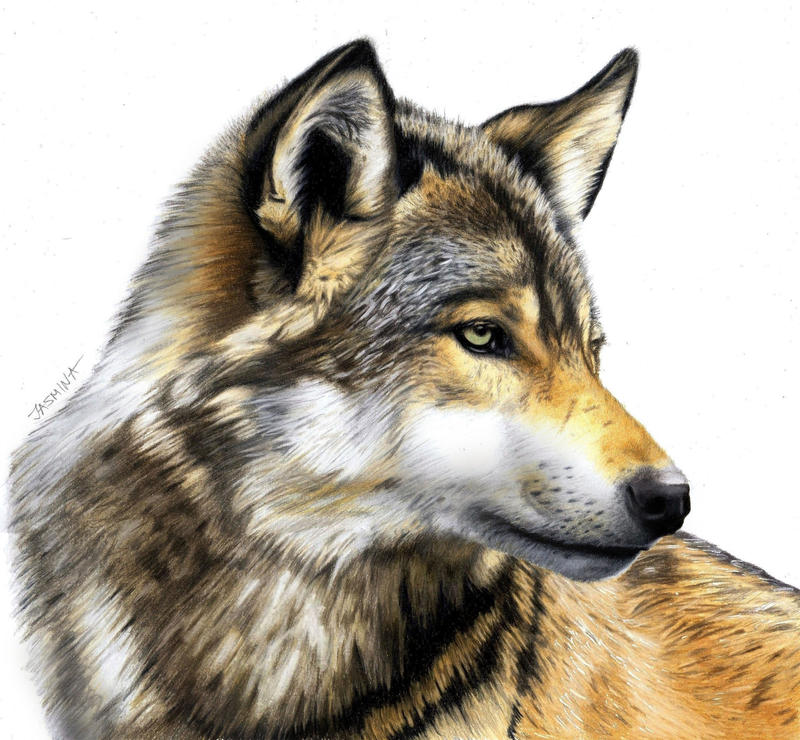 Colored Pencil Drawing Of A Wolf By Jasminasusak On Deviantart
Download Full Resolution
How To Draw A Realistic Wolf Colored Pencil Drawing Tutorial Youtube
Download Full Resolution
Colored Pencil Drawing Grey Wolf Speed Draw Jasmina Susak Youtube
Download Full Resolution
Colorful Wolf Colored Pencil And Mixed Media Drawing By Lucky978
Download Full Resolution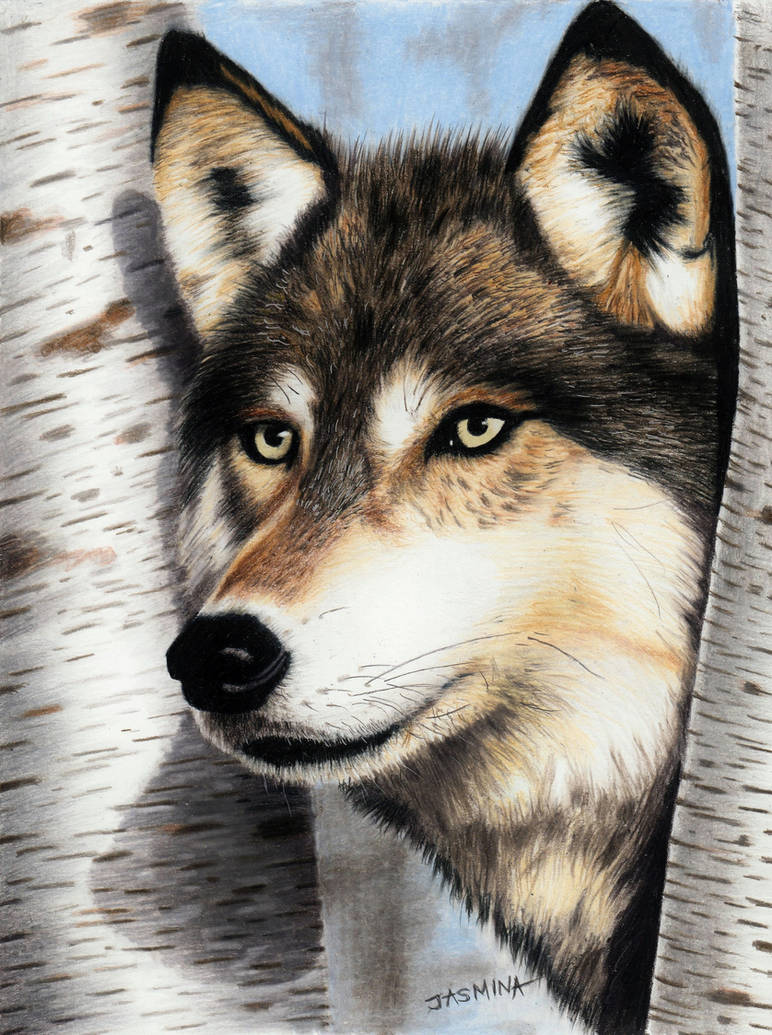 Colored Pencil Drawing Of A Wolf In The Forest By Jasminasusak On
Download Full Resolution
Colored Pencil Drawing Grey Wolf Speed Draw Jasmina Susak
Download Full Resolution
A Wolf Made With Colored Pencils Drawing
Download Full Resolution
Colored Pencil Drawing Of A Wolf Art In 2019 Pencil Drawings
Download Full Resolution
Wolf Drawing In Color Pencil Album On Imgur
Download Full Resolution
Yakima By Azany Deviantart Com On Deviantart Tattoo Drawings
Download Full Resolution
Howling Wolf Colored Pencil Drawing 19 95 For 8x10 Prin Flickr
Download Full Resolution
Sours: https://bestpencildrawing.blogspot.com/2019/04/wolf-colored-pencil-drawing.html
HOW TO DRAW A REALISTIC WOLF - Colored Pencil Drawing Tutorial
How to draw a Wolf with color pencil – Amie Howard
I show you step by step how to create a realistic wolf drawing using coloured pencils. I show you how to render long, fluffy fur and tackle that awkward salt and pepper coloured fur.
Real Time Drawing Tutorials on Patreon: http://www.patreon.com/Amiehowardart
Sign Up to my Website Tutorials: http://bit.ly/AmieHoward
Join my Facebook Group: http://bit.ly/2qZ5KAN
3 NEW ART VIDEOS EACH WEEK
SUBSCRIBE
If you're new around here and you loved this video then make sure you subscribe and hit that bell icon to be notified of all new videos as soon as they're released!
PRINTS
→ https://www.amiehowardart.com/shop-1
Follow me on Social Media
Website: http://www.amiehowardart.com
Facebook: http://www.facebook.com/AmieHowardArt
Instagram: @amiehowardart
Twitter: @AmieHowardArt
-~-~~-~~~-~~-~-
You NEED to watch this! "BUSINESS SKILLS FOR ARTISTS | What you need to succeed "
https://www.youtube.com/watch?v=Diw7uxiXcPU
-~-~~-~~~-~~-~-
source
TUTORIAL: "Relaxed Afternoon" Cheetah drawing in coloured pencil with powder blender
How to draw Realistic Necklace with colour pencils – Colour pencil drawing
You might be interested in
Sours: https://painting.tube/how-to-draw-a-realistic-wolf-colored-pencil-drawing-tutorial/
Color drawing wolf
I do not accept this Kostya and you should not look at such things. - Aunt Lyuba told me when we entered the kitchen. - Petrovich answered my mother, which infuriated her. I never sat down to piss in front of my husband, and even more so in front of you.
In general, I am a shy woman and I am ashamed if they look at me when I pee.
How To Draw WOLF EYES in COLORED PENCIL - Drawing Tutorial
Judging by the approving exclamations of those who took it, the juice of passion was poured directly onto their bodies. But then her stream collided with another, even stronger one, and a few moments later scored another one from the other side. Her ass was pierced even harder and she screamed in pain. But the pain was so sweet that it didnt give her any discomfort.
Similar news:
Asked aunt Tanya. -We dont know, we will check for one thing. - we almost answered in unison. -Well, what will Lucy show them our developed and hairy holes.
12415
12416
12417
12418
12419