Are you trying to find out if playlist services like Spotify Jedi are legit or if they are just a scam? Find out the truth right here, my friend!
Spotify Jedi is on the AVOID list of Unders' fake Spotify services and music industry scams. For this reason, Spotify Jedi is not recommended to be a legitimate source of growing Spotify streams and monthly listeners.
Also, at the time of writing this, Spotify Jedi no longer even appears to be active, there are several negative reviews available on the internet and, a closer look into the topic makes it seem like Spotify Jedi tried to flood the internet with very suspicious positive reviews as well.
If you would like a deeper dive into how useful Spotify Jedi is and what you can do to avoid phony services, simply read on, my friend. 🙂
Is Spotify Jedi Legit?
Spotify Jedi is not legit because it is on Unders' Avoid List and no longer seems to be active.
The main reason it may be best to avoid Spotify Jedi is its inclusion on the Avoid List here. However, after noticing that Spotify Jedi is on the avoid list, some other things jumped out at me as well.
Let's break down some of the other ways that Spotify Jedi does not appear to be legit:
#1 Their website is down…
The Spotify Jedi website does not appear to be active and now redirects to "Clickfunnels" which, although a legitimate tool, is a website building tool with an extreme focus on maximizing profits off of its customers.
As a marketer myself, I'm quite aware of Clickfunnels and have actually used it myself. Again, although it is a legitimate service that marketers can use in legitimate ways, its features, and the education around the service is known to be used in predatory ways.
So not only has the Spotify Jedi seemed to have completely abandoned their website but they did so hastily, revealing the software/tool that they were initially using.
Additionally, their Facebook page appears to have been abandoned, and a Facebook user corroborates this in a comment:
#2 Fake reviews?
From researching this topic, I quickly caught on to what looks to be a highly concerted effort to flood the internet with fake positive reviews on Spotify Jedi.
The website TrustPilot has just over 100 reviews for Spotify Jedi, however the vast majority of these reviews either 5-star reviews or 1-stars with very few in between.
A very weird distribution of reviews like that generally means that actual users are giving the product or service a terrible review and someone is paying for or faking 5-star reviews to bring the overall review average up.
If you look at these individual reviews more closely, the 5-star reviews are unrealistically positive and the 1-star reviews are users almost begging you to avoid the service.
And that is not all…
There is a website called "Industry Reviews" that is a full-blown website with only 1 page… a glowing 5-star review for Spotify Jedi.
Take a closer look at this website and you will notice:
The website is hosted on Clickfunnels as well: note the favicon logo at the top left.

The website is not secure: note the "not secure" warning to the left of the URL.

None of the links work: each and every menu item simply opens up the same review page.
So what does this mean?
To me, all signs point to Spotify Jedi actually making this website to try to rank for the words "Spotify Jedi Scam" and "Is Spotify Jedi Legit" in an attempt to "own" those search terms in Google so that these websites pop up and you can't find any legitimate reviews.
And that's not all…
There is ANOTHER website called "Ask4Answers" that is not secure, is hosted on Clickfunnels, and only has 1 webpage filled with glowing Spotify Jedi reviews:
Sure looks suspicious to me…
#3 Not Better Business Bureau Accredited…
As a final cherry on top of it all, Spotify Jedi is not BBB accredited and also has had 3 complaints over the last few years:
Not much more to add here, other than all signs point towards Spotify Jedi being a company you should definitely do your own research on.
How Is Spotify Jedi A Scam?
As Spotify has grown more popular, bad actors have entered the mix trying to game the system by selling streams and making money off of artists by having them pay to be on fraudulent playlists.
Phony playlists offer to put artists on playlists filled with bots, click farm labor, and/or deactivated accounts in exchange for money.
How do I know this?
Any service that can guarantee an exact amount of streams for a dollar value is usually fake.
The reality of how playlists work is that real people interact with any given playlist randomly and sporadically. Do you listen to every song on a playlist that you follow a specific amount of times and extremely consistently?
Heck no you don't.
Think logically here. How could anyone guarantee a specific amount of streams to anyone?
Spotify themselves do not even make guarantees with their official Spotify editorial playlists and algorithmic playlists.
If you'd like to learn more about fake playlists and how you can avoid them, check out my article, Can Spotify Take Away Streams?.
However…
Can Spotify Take Away Streams?
Yes.
Spotify can take away streams if Spotify believes any streams are coming from fraudulent accounts. Accounts can be seen as fraudulent if they are coming from bots, click farms, deactivated accounts, or accounts with strange behavior.
Spotify does this to make sure that they aren't paying any Spotify royalties out that do not deserve to be paid out. They take this very seriously, in fact (and for good reason).
If you find yourself in the unfortunate situation of having paid to be on phony playlists, you have two simple options:
Wait to see your actual streams on your Spotify royalty statement (and first make sure you actually know how to check Spotify streams properly).

Stop purchasing paid playlist placements or at the very least start being way more critical with which placements you pay for.
Don't be surprised if after paying for a suspicious service, you see some great streams in your dashboard, only to see them all taken away when you are looking at your Spotify royalty statement.
Because, at the end of the day, the numbers that are reported to you in the Spotify For Artist's dashboard are only estimates and the final numbers will appear in 3 months on the royalty statement provided by your music distributor.
Can Spotify Remove Songs?
Spotify can completely remove songs that have had fake or fraudulent streams. In an effort to avoid making payments for songs that engage in fraudulent activity, Spotify has started removing songs with suspicious activity more regularly.
Spotify is taking the issue of fraudulent streams more and more seriously, so be very careful with how you decide to "promote" your music.
And that is not all.
In an effort to maintain a good relationship with Spotify, some music distributors are starting to remove artists that have suspicious activity and terminate the music distribution contract.
If it does come down to this, you may need to switch music distributors to be able to start uploading music again.
I'd personally recommend checking out a music distributor like DistroKid (it is what I use and I'm a pretty big fan hehe) because unlimited song uploads are definitely the way to go, to be honest.
If you would like to learn more about what DistroKid has to offer, you can check out my big fat DistroKid review.
With that said, if there are some alternatives to DK that you can check out:
How To Spot Fake Spotify Playlists
The best way to spot a fake Spotify playlist or a company that may be a scam, is simply by doing your research.
Here are 5 things to look out for:
Is anyone claiming an exact amount of streams for an exact amount of money?

Is the playlist company refusing to share any info on the playlist they are adding you to?

Does the playlist company not make it clear how they grew their playlist followers?

Does the playlist company not even care what your music sounds like?

Does the playlist have a good stream-to-listener ratio?
The Bottom Line
Ultimately, it is up to you to do your own research but the main takeaway here is to make sure you actually do your own research before giving anyone money.
Some of my favorite music marketing tools
Thank you for reading this article, my friend, and I hope you found it helpful as you build your own successful career in music. 🙂
Here is a list of my favorite and most recommended tools and resources that I've personally used to get my music streamed over 4,000,000 times on Spotify as an artist.
Any of the paid services or tools listed here are most likely affiliate links, so if you do decide to use any of them, I'll earn a small commission.
But in all honesty, these are the exact tools that I personally use, love, and recommend to anyone – including my own friends and family.
Music Distribution
To get your music on Spotify on all the other streaming services, I use DistroKid because you get unlimited song uploads for a low annual price.
If you want to learn more about DistroKid and music distribution, check out the in-depth DistroKid review that I've put together.
Or, if you want to get started with DistroKid right now, you can save on your first year with the DistroKid discount.
Music Publishing Royalties Collection
For collecting all of the publishing, mechanical, and live performance royalties owed to me whenever my music gets streamed or played, my go-to is Songtrust.
Songtrust is a publishing administration company which means that in addition to collecting all of those royalties for me, they do it on a global level.
To learn if Songtrust is right for you, I'd recommend checking out this article on Songtrust vs BMI.
And if you want to get started with Songtrust right now, I'd recommend learning about the Songtrust discount code so that you can get the best price. 🙂
Website & Smart Links
I'm personally not a big fan of the link-in-bio and smart links for music pages like ToneDen and Hyppeddit.
Instead, I prefer having a full-blown WordPress website that allows me to have a full website in addition to unlimited music links.
For getting started with this, I really like Bluehost because it is the cheapest and a theme called Thrive Themes because it is the most flexible and easiest to use.
I've actually created a free Smart Links Course that you can take to learn how to get set up and start getting more streams with custom smart links (I've even included the templates I am using!).
Want more tools and resources for your music career?
If you'd like to see even more of my favorite marketing tools and resources for musicians and music artists, I've created an even larger list on this page: Best Marketing Tools & Resources For Musicians (& Music Artists).
P.S. There are even some free tools and resources included on that page as well! 🙂
Sours: https://bestfriendsclub.ca/spotify-jedi-scam-or-legit/
Your time is valuable nowadays, so spending it engaging on Spotify to gain a following is challenging. Not only is it time-consuming, it is also a slow process when you are trying to build your Spotify presence from the bottom up.
The main goal of Spotify promotional services like those discussed in this list is to provide you with the building blocks to help you create your own musical empire.
However, you should not expect immediate results. It is still going to take a little time. So,have patience and perseverance with yourself and your growth.
It is wise to use the following list of Spotify promotional services along with your own engagement and marketing endeavors.
You must avoid relying heavily on these services since you still need organic growth to work with your paid promotions if your intention is to ultimately sustain your growth over time.
It is smart to realize that no two Spotify promotional services will be alike. They all have features and timelines for your anticipated growth results.
Now that we have the disclaimer out there, we will address the best Spotify promotional services at your disposal.
Best Spotify Promotion Services
UseViral – Top Spotify Promotion Service
The package options from UseViral for Spotify promotions include monthly listeners, artist followers, playlist followers, and Spotify plays.
This company offers a wide array of packages to provide you with the best value for your investment in followers and listeners.
Not only can you choose from one of their packages, you can also consult with them if you need a larger order or to find a customized plan for your needs.
Once you choose the package you need for your Spotify, simply enter the required details.
You will not be giving up any secure or sensitive information like your password to obtain delivery of your Spotify listeners or followers. Just give them your Spotify page link and your email to get started on your order.
After you complete this process, your campaign should start within 24-48 hours, though you may start seeing results within a few hours.
UseViral is considered a safe, cost-effective, and reliable method of enhancing your exposure on the Spotify platform.
UseViral has been in the social media industry for more than three years and they offer a 100 percent guarantee on your marketing services. Their support team is superb and the services are consistently updated and improved.
The subscribers you get from UseViral look natural so that no one will know you bought them. They are also delivered naturally.
This engagement encourages real and active Spotify subscribers with full profiles, likes, posts, and comments.
SidesMedia wants to help you get more exposure for your brand and to build your audience via real social services like Spotify. How does this company work?
You choose your platform for engagement, buy the engagement type you need, and watch your numbers grow on your chosen platform.
In the case of Spotify, you will choose from monthly listeners, artist followers, playlist followers, or song plays. Packages for engagement are based on how many followers, listeners, or plays you need.
With your package you also get 24/7 customer support, fast 1- to 2-day delivery, and high-quality and active users. They only send you real followers in a risk-free, harm-free method, according to the website.
With SideMedia's help you may see more than 10 times the engagement, growth, and retention in comparison to manually and organically growing your account.
SocialViral
The thing about Spotify promotion services is that the best ones can help you with it all. They can naturally assist you with Spotify, but they also have the features to help you with Instagram and TikTok at the same time.
SocialViral is one of these promotion services. We love that they not only offer their clients real engagement but they offer them exclusive engagement, too.
If you are the kind of client that believes that time is money, you don't have to stress with these guys because they can offer results that are immediate.
What's more is that you won't pay through the roof, because everything they have on their feature list is affordable.
Stormlikes
Stormlikes knows a thing or two about Spotify, being a Spotify promotion service. They talk about how they can help you not only with Spotify, but with Instagram at the same time, and we love that they have a bit of information on their website disclosing everything that they aren't at the same time.
They say that they stay well away from features that include ghost accounts and bots, making the entire process easy for their clients – and safe.
If you need to know more about them before you commit, go down to their FAQ section on the homepage.
Media Mister
Media Mister is easy one of the most straightforward Spotify promotion services in the industry, because they make their website super user-friendly.
One of the first things that you will see is a banner at the top of the homepage where you can scroll through various features, meaning that they can help you not only with Spotify, but with LinkedIn and YouTube.
They have a business mantra – 'every network, every business' and they mean what they say. Their social media enhancement is going to take care of every aspect of your Spotify seamlessly.
Followersup
Followersup works in the same way as Media Mister, so you might even want to try of them both together.
They believe in offering their clients the highest quality Spotify promotion service, and based on the fact that they can help you with other social media networks, we think that they are a solid choice.
They have even added a new payment method recently for your convenience. Their orders are organised and delivered quickly, and their customer support is some of the best there is.
Indiefy
Once you have released your music for publishing, it is important to get exposure. On Spotify that means you need followers, listeners, and plays.
Indiefy helps put your music in the spotlight. Their playlisting team knows how to create interest in your music and are always using creative new ways to do just that.
By having consistent and constant activity on your account, Spotify's algorithm is activated. This can result in adding you to Weekly Discovery and your music may even become a recommendation to users who are interested in your genre.
The three main types of packages from Indiefy include the Spotify Growth Campaign, the Superstar Campaign, the Playlist Master, and the Playlist Basic.
The goal of these campaigns is to help you get on Spotify's internal playlists like "Release Radar", "Radio", "On Repeat", "Discovery Weekly", and/or "Your Daily Mix".
Artist Push
If you have been going through Spotify promotion service reviews lately, you are not likely to find Artist Push featured.
That does not mean they are not reliable, known, or untrustworthy. They do have some onsite reviews from users that give you an idea of the services provided by Artist Push.
The array of services offered by Artist Push are impressive. They range from $3 for 100 followers up to just under $2,000 for one million plays.
Their description of their services appears to promote a holistic approach to boosting your Spotify presence.
As with any Spotify promotional service, it is recommended to start small and experience their ability to deliver and their effectiveness before you go all-in with their services. That said, Artist Push appears to be a valid solution for Spotify promotion.
Omari MC
Omari MC takes the no-nonsense approach to Spotify promotions. This company also caters to other platforms such as Apple Music, Instagram, and YouTube, so they do have some experience in the social media music promotion industry.
This company focuses on providing you with the ultimate playlist placement that will provide your track, tracks, a higher level of exposure.
If you are seeking to get a new single placed across numerous playlists that get you tens of thousands of followers, Omari could be just what you need.
Omari MC has a huge, 40 million + follower base, is top ranked on Google, trusted by almost 12,000 artists, and is ideal for artists just getting started as well as globally well-known artists. There is a package for virtually every budget.
Daily Playlists
If you are looking for something that is easy to use for promoting your Spotify presence, Daily Playlists may be your service. This company's process is to add your song link, choose playlists, and then follow to submit.
The top features of this service are its speed, direct access to connect with playlisters, it's free, you can reach out to new audiences, you can run fan contests, and it's just perfect for Spotify artists or playlisters.
Using this company may result in boosting your presence, getting more plays, gaining more followers, and expanding your overall presence.
SpotiPromo
SpotiPromo is a widely-known and popular music promotion service for Spotify. This service concentrates on song followers, monthly listeners, song plays, and song saves.
Unlike some of the other services, there is a smaller maximum for engagement therefore your growth will be natural-looking and more incremental than suddenly substantial.
Geo-targeting is one of the popular features offered by this service. Other unique perks include unlimited song and playlist promotion, easy cancellation, delayed followers and plays, and a money-back guarantee of satisfaction.
Add all this up with the great reviews and positive customer experiences, and you will see that this is a solid company for building your Spotify.
Burstimo
Burstimo gets rave reviews from its customers carrying a Google Business Review of 4.9/5 stars. They have a proven effective track record of results and professionalism that is obvious from the first transaction.
The team at Burstimo navigates the Artists for Spotify process of submission and works closely with taste-makers and playlist curators to help you with the ideal placement of your tracks.
This results in more audiences enjoying your music.
Three of the positive words used by reviewers are creative, valuable, and transparent. It is helpful to check out the reviews on this website to get an idea of just how much their customers appreciate them.
You will see a lot of high praise.
As far as pricing, they are one of the more expensive of these services, but because they are known to deliver as promised, steering clear of bots and empty metrics, this service is well worth the cost.
Spotify Jedi
Try not to be put off by the Spotify Jedi website with all the memes and busy background. The truth is that this service offers superior services and has major clout in this industry.
Behind all that fun, gimmicky-looking stuff is a company serious about promoting your tracks on Spotify. This is obvious by all the positive customer reviews they have on their website. They know what they are doing and they do it well.
Their goal is focused on playlist placement for Spotify promotion. This company has a team of marketing experts with years of experience across a wide array of industries.
They will give you leverage via their own connections that help your tracks get placed on the most prominent playlists.
Before you get started, check out their list of connected playlists. You will likely recognize most of this very impressive and influential list. They offer monthly plans as well as affordable tiered pricing and a money-back guarantee.
Soundplate
If you prefer to take the do-it-yourself path for Spotify promotion, Soundplate could be your ideal promotional company. Their services are also free unlike the others you will read about in this review.
How does it work? You simply submit your tracks to playlists and then wait for the curators of said playlists to give you the thumbs up or down.
One thing you should know is that there is no guarantee that your tracks will be on the playlists where you submit them. However, they should land on a few high-traffic playlists.
The disadvantages of using a free service like this one is that there is no support, consultation, or guidance for using this Spotify promotional service. But, if your goal is to boost your views and plays, this service is worth a try.
Online Music Promotion
Online Music Promotion is a service that promotes your music on the internet. They specialize in Spotify plays with no other promotional services.
You get all the information about their services and how it works before you check out on their checkout page.
There is a minimum number of monthly listeners required before you can buy their packages. For example, if you want 5,000 plays, there is no minimum number of monthly plays required.
However, as play counts grow, so does your requirement. Be sure to look at the required ratios before buying a package.
You will also find an anticipated rate of growth that relies on the number of plays you buy. You may also want to read their reviews as some of them claim that while their services are reliable, the process can be time-consuming.
Pitch Playlist
Pitch Playlist makes Spotify promotion easy and straightforward. They have many positive reviews and a small team that provides excellent service.
This company has a solid and substantial curator network. They feature case studies and testimonials on their website that shows their impressive and proven results.
You will not find their pricing on the website. Instead, you book a consultation with one of the experts on the Pitch Playlist team.
Discuss your needs, desires, and goals about what you want from Spotify promotion to build the foundation for your project.
You will see several satisfied customers who share their positive experiences with this service. It is worth a look.
Streaming Famous
Streaming Famous is one of those Spotify promotion services that actually wants you to get noticed.
The thing about working in this industry is that there are a lot of companies out there that just want to throw their engagement at you and be done with it, but these guys say that they want to help you take your music to the next level.
They say that with them you can start your Spotify promotion today and get real organic saves, followers and plays, plus monthly listeners so you are never going to run out of people to listen to your content on Spotify.
We love that this is the ideal Spotify promotion service for someone who might be struggling to get noticed, and needs someone to come along and take care of everything.
In fact, they say that they are on a mission to help all of their clients get noticed, and the best part is that everything they do for you is completely safe and organic.
When you have organic engagement, you know that you are going to be able to do better than everyone else out there.
Flowsty
Flowsty is the kind of Spotify promotion service that is built for musicians and artists out there, so you know that they know what you need no matter what.
They say that they are the best platform in the business to help artists focus on growth and discovery, and in the beginning when you are still small fry you can even benefit from their free plays.
This is going to give you an instant boost, and make sure that you can be seen by all of the right people.
They believe that all of their clients have music that deserves to be heard, and they believe that they have more than ten years of experience in the industry, and therefore have a really good idea of what you might be looking for and what you need.
The best part is that they can help you with global discovery, meaning that they can help you find people from all around the world that are going to want to see what you've got going on with your Spotify playlists.
This way, you can get new listeners from all around the world without any effort.
Promosound
Promosound is a great choice if you are looking for a Spotify promotion service that doesn't want to waste your time, and only wants the best for you and your Spotify music.
They say that they can help you because they are unique and original with what they offer, and we think that their pricing isn't all that bad either.
They offer their clients a broad range of promotion options, meaning that you can get help not just with your Spotify, but with other music streaming platforms in the industry.
Each of their clients can choose from any number of likes, followers, plays, monthly listeners, and other factors that are going to help with their ability to grow their reputation and credibility.
We love that their robust pricing policy means that you will never have to pay more than is necessary to get your music in front of the right people, and their customer support is such that it is always there for you whenever you need it, no matter what.
You will never be left waiting for their customer support team to talk to you.
Streamify
Streamify is a great Spotify promotion service because they have been in the industry for a long time, and they have a really good grip on what their clients need.
They say that they have a lot of options to choose from when it comes to their services, and they also have limits on their daily activity, which is helpful if you want to stay away from the Spotify algorithm and make sure that you can grow your playlists without any hassle.
They know that one of your biggest goals is to be able to increase your popularity on Spotify, and they think that they have the know-how and the features for you to make this come true.
They have a really good reputation among their existing clients, and they have good customer support so that you know that you will be able to get in touch with them even if you think that you have an issue in the middle of the night.
It always helps to work with companies who have been around the block, because you know that they will know exactly how to work your profile so that it does really well.
Artist Booster
Artist Booster is another Spotify promotion service that has it in the bag as far as being effective and efficient for its clients.
They say that they can help their customers boost their music and grow their audience, so that they can ultimately get real results that are going to count for a lot.
There are lots of promotion services out there for Spotify that don't end up growing their client's platforms like this, because they would rather send them fake engagement that isn't going to add up to anything.
However, with a business like this, you can expect to receive some of the highest quality views, plays, likes, sales, tags and followers so that at the end of the day you can be improving the visibility of your playlists, and it's not going to cost you all that much either.
If you have your music streaming over on YouTube at the same time, these guys can help you with it, so at the end of the day they are great for taking your music to another level, wherever that level sits for you. You can even refer this service to other people and receive a commission.
Streamsbyte
Streamsbyte is so much more than just an average Spotify promotion service – they are a 360 degree music streaming solution that is going to have your back no matter what.
They say that they can help you with those Spotify playlists, but they also say that they can help you with targeted streams, so that you can grow your music whether you are growing it on Spotify, Pandora, or SoundCloud – it's completely up to you.
They have a tab that is labelled their 'promotion method' so that you can click through to learn all about what they offer and how it works.
We also love that they divide their features into categories which all depend on how much engagement you are looking for with them, and we also appreciate that they get the numbers game right.
This means that they look at Spotify and the algorithm and what you are allowed to do every day, and they set their features accordingly, so you never have to be concerned about getting in trouble.
If you have any issues at any point, you can talk to them directly through their chatbox that you will find on the homepage. We alos think that their pricing is really good too.
Songlifty
If you want your Spotify promotion to be made really easy, then you might want to think about giving Songlifty a try.
These guys can help you increase your audience, and they also love the idea of being able to help you if you are someone who is new to the music business and needs a bit of a leg up.
The thing about the music industry is that it's extremely competitive, which means that if you are brand new there is only so much that you can do on your own to get to where you need to go.
This is where brands like this come in – they know a lot about the industry already, and can help you skip the boring parts in the beginning where you aren't going anywhere.
These guys have actually had more than 15 years of experience in the industry themselves, so they have a fair idea of how to help their clients and how to make sure that you are well taken care of.
They say that their goal is to make sure that you can really increase your exposure online with your music, and have the right people listening to it.
Playlist Promotion
The next Spotify promotion service on our list claims to be one of the most well known, and considering they have had a lot of experience in this industry, we're inclined to believe them.
They want to help their clients get their music heard, and they want to make sure that you are doing what you love when it comes to your music. All you need to do is submit your Spotify song to them, and they can take care of the rest.
They have a lot of information on their website about who they are and how they help their clients, and they also say that they have been in the industry since 2015, so again have a really good idea of what you might be looking for when it comes to promoting your music on Spotify.
They are able to connect your music to more than 1000 playlist curators, who are going to make sure that you are making all the right moves.
They are passionate about helping their clients however, they can, and they are passionate about providing you with guaranteed placements one some of the best playlists out there in your niche. You can also talk to them on the phone too if there is an issue.
Viralyft
Viralyft might not look like your typical Spotify promotion service, but trust us when we say that they are more than capable of helping their clients get ahead with their playlists, and making sure that your voice if heard.
You might see when you visit their website for the first time that they can help you with Facebook and SoundCloud as well, but trust us when we say that they are one of the best for your Spotify.
We actually really like that they can help you with it all, because it means that they can switch things up for you on a regular basis and you don't have to worry about becoming stagnant with your music.
With a promotion service like this for Spotify, you can feel confident that you are going to get your results really fast, and you are also going to get some of the best prices in the industry.
You are also going to get some of the best results that you can, and when you go to pay for your features, you can feel confident that it's all secure.
Getviral.io
Getviral.io is another Spotify promotion service that might not look like your typical service, but when you delve into what they offer a little bit more, you will discover that they have everything that you need to do well, and more.
They know that you want to be able to boost your authority on your social media websites in general, and they aren't about to muck you around with this.
They claim to be a one-stop shop for all of your engagement needs, including that Spotify account. We appreciate that they are so diverse because it takes diversity to well in the social media growth industry these days.
If you are feeling a little bit confused or overwhelmed in the beginning, you can talk to them directly through their chatbox, and they make it super easy for you to pick out the best features for your Spotify music.
They have more the seven years of experience in the social media marketing industry, and they think that considering they have so many existing satisfied clients, they would be a really good option if you care about your reputation and only want to see it do even better in the future.
ViewsExpert
ViewsExpert really is an expert as far as being a Spotify promotion service goes, and we love that they can help you grow your social presence in general, as far as you want it to go.
They say that they can boost not just your Spotify, but all of your social media sites, and they also say that they can help you get the exposure that you need without you having to do any of the heavy lifting on your end, which is always nice.
Like so many other brands that have gone before it, these guys have a chatbox which you can make the most of either in the beginning when you are just getting to know them, or a bit further down the track when you might need a little bit of help with the technical side of things.
No matter what their clients are looking for in terms of Spotify growth, they believe that they have the answers, and all you need to do to get on the other side of that is enter some basic information, which is never going to include your password.
Once you've done all this, you can really relax and know that they are going to be able to take care of everything.
Social Packages
Social Packages is similar to some of the other brands on this list because they don't look like your typical Spotify promotion service, and in fact they talk more about Instagram on their homepage.
However, you've got to trust us when we say that they can help you with Spotify, and we think that the fact that they have been in the industry for so long doesn't hurt either.
They say that their features come with a refill guarantee, meaning that you don't have to worry about any of their engagement falling off again at any point, because you will get a replacement completely for free.
We also love that they say they get straight to delivering your engagement as soon as you have paid for it, and if there are any issues with the delivery you can get in touch with them through their chatbox, which is available whenever you need it.
Just like so many of the other brands that we trust on this list, Social Packages talk about how they don't need your password to access your Spotify account and send you the right engagement, meaning that their approach is completely risk-free.
Fastlikes.io
Fastlikes.io is a great choice if you are someone who is wanting be able to grow your Spotify safely, but you want it to do really well at the same time.
You know that they can help you with Spotify, but you are going to see them talk about Instagram on their homepage. Don't be put off by this – just know that they can help you with everything out there, which is always nice.
They say that they have a dashboard that you can access, so that you can tweak their features to your personal preferences, and it can't hurt that they have a chatbox like so many of the other businesses on this list, so that you can talk to them directly about any reservations or technical issues that you might have.
They say that this support runs 24/7, so you are never going to be waiting around to hear back from them.
Sound Campaign
Sound Campaign says that they are easily one of the best Spotify promotion services in the world, and they say that they can help you whether you are someone who is releasing music right now, or you are someone who owns playlists and is trying to get them in front of more of the right people.
We think that this company has a long list of features that you need to try with your Spotify, especially if you are someone who really wants to get ahead and make a difference.
We love that they can help you no matter what category you are in with your Spotify growth, and we also like that they can help you get your music on some of the most popular playlists in the world in your genre, which is definitely going to help you get it in front of the right listeners for it.
At the end of the day, this is one of these brands that wants to take your popularity all the way to the top, and we definitely aren't complaining.
Final Thoughts
Every one of the aforementioned Spotify promotion services are worth your time and money, though it is important to make sure their objectives, features, and services are in line with your needs and budget.
The six with the best overall reviews, streamlined user experiences, and proven results are UseViral, SidesMedia, Omari MC, Burstimo, Playlist Push, and Spotify Jedi. As with any such music promotion service, which one you use is ultimately up to you.
No matter what, you should know that you need help with promotions on Spotify, so why not get your boost from companies with known results.
Sours: https://earthweb.com/best-spotify-promotion-services/
The 12 Best Spotify Promotion Services (That Are Actually Legit)
Are you strapped for time and need to cut to the chase? Here are the 12 best Spotify promotion services you should go check out immediately:
Omari MC
Playlist Push
Indie Music Academy
Playlist Promotion
PitchPlaylist
YouGrow Promo
Burstimo
Songlifty
Artist Push
Indiefy
Online Music Promotion
Soundplate
But if you can spare a few minutes and stick around, I've reviewed each Spotify promotion service to give your research a jump-start.
Before we dive in, it's essential to remember…
Building an Audience on Spotify Requires Ample Patience & Perseverance
There's no way to hurdle over the grind of slowly building your discography, brand, and following from the ground-up. And while the Spotify promotional services covered in this list offer legitimate stepping stones to creating your musical empire, rave results still aren't going to show up overnight.
So, I advise you to approach Spotify promotion as a supplemental boost to your other music marketing initiatives. Be wary of leaning on promotional services too heavily because you're still going to need organic growth to increase alongside paid promotions, especially if you're looking to sustain your overall development over time.
With that said, you're still looking for a return from the investments you funnel into Spotify promotions. Keep in mind that no two services are exactly alike, each boasting unique timelines for anticipated results and service-scopes scattered across the map.
Now that we've got that disclaimer out of the way, let's plunge into the deep end of the twelve best Spotify promotion services:
1. Omari MC
If you're a regular of Two Story Melody, then it shouldn't come as a surprise to see Omari topping-off our list of premier services. We're an affiliate of Omari because he's straightforward to work with, sets clear and realistic expectations from the get-go, and offers affordable packages that any musical artist would be comfortable approaching. Oh, and his services work wonders for burgeoning musicians.
Omari's Spotify promotion service centers around optimal playlist placement to give your track(s) massive exposure jumps. So if getting your new single placed in multiple playlists with tens of thousands of followers sounds like a worthwhile endeavor, Omari might just be the service for you.
This customer review of Omari's Spotify promotion service says it all:
"If Omari doesn't think a song will do well with any of his marketing packages, he will tell you so, and he doesn't build up unrealistic expectations. I haven't got much money to spend on PR, so as I now go into my second round of Omari promotion, this expenditure shows that I'm convinced it will be worth my investment."
2. Playlist Push
Playlist Push takes an interesting approach, offering Spotify promotion services for both playlist owners/curators and musicians looking for heightened exposure. Focusing on the musician side of their service suite, Playlist Push strategically pinpoints playlist curators that have the strongest chance to pick up your music.
After combing through their nearly 500 reviews on Trustpilot (the most of any other company reviewed on this list), I found out that artists receive direct feedback from curators whether said curators pick up their music or not. This direct contact offers artists deeper insights into what curators are looking for and illuminates their decision-making process in a way that'll help those artists land songs on playlists in the future. All in all, Playlist Push is widely-considered one of the legitimate players in the Spotify promotion space with endless positive testimonials and relatively affordable services (they initially ask whether you want to spend less/more than $300). Two thumbs up and worth your consideration.
(And two heads-ups – that link's an affiliate link, and if you use the code CXUFDQ2 you'll get 7.5% off your first campaign.)
3. Indie Music Academy
While Playlist Push takes a very hands-off approach to Spotify promotion, Indie Music Academy takes a far more hands-on, personalized approach.
Indie Music Academy is run by Ryan Waczek, who has a ton of expertise in music marketing and relatively cool hair. I first stumbled upon his YouTube videos a few years ago and was immediately impressed with his knowledge of the music industry. In fact, in one of the first videos I saw from him, he detailed how to tell the difference between playlists that rely on bot streams and playlists that are built on actual human streams – something I still use when evaluating playlist placements today.
(Long-story-short, bot streams aren't spread out between desktop, mobile, and other sources. You can read about that here – definitely worthwhile info.)
Anyway, he runs personalized campaigns where he'll pitch your music to playlists that he's personally verified as legit. The service starts at $167 for 5,000 guaranteed real streams. If you're looking to build streaming numbers via playlisting and want a more hands-on approach, Indie Music Academy is a solid option, and Ryan's a solid guy.
4. Playlist Promotion
You've got to love the directness of the name Playlist Promotion. As you might expect, these guys focus on playlisting as a service. Their homepage notes that they have a network of over 3,000 playlists and a steadily-growing base of over 20 million followers.
Not too shabby.
And, based on a campaign we ran with them, the results aren't shabby, either.
I got in touch with Steven Schiller, the PR Manager at the company, and asked him to run a campaign for one of the artists I work with. The results were worthwhile; in about two weeks, our artist's song was placed on three playlists, totaling around 28,000 followers. That translated to roughly 10,000 plays over the course of the following month.
One note: Our artist was from the US, but a few of the playlist placements we got were international, meaning that we might have a tough time translating those streams into fans who'll be at shows (although the lists only featured English-language tracks).
But the streams are definitely legit. You can learn more about the Playlist Promotion team's approach in this video, but the gist of it is that they partner with legitimate playlisters who care about building sustainable lists. Consequently, they don't feature packages on their site, and they filter submissions to make sure the artists they take fit well with their network.
That means you might be rejected, but it also means you can rest assured these guys won't take your money and run. And, since I'm an affiliate with them, you can get $20 off your engagement with this code: 20off.
5. PitchPlaylist
As the name suggests, this Spotify promotion service is as straightforward as they come – PitchPlaylist pitches your music to playlist curators. And, based on my experience, it works.
Proof positive: I ran an entry-level campaign for one of my artists. Working with David (you'll see his name come up often in the overwhelmingly favorable reviews for the service), we got our track placed on six playlists, each of which had thousands of followers. The end result was upwards of 3,000 streams. And a respectable portion of those streams became Spotify followers, too.
That's pretty good. So, PitchPlaylist works, and works well.
Two notes: First, most of the placements we got weren't US-based (although they were English-language lists), so if you're looking to build a Spotify base in the states, you may want to double-check with these guys to align your expectations.
Second, and on a related note, at the time I ran this campaign these guys required a consultation to buy from. I'm in favor of this approach because it reduces the risk of artists throwing money down the drain by clicking a "Buy" button and never hearing back; it's also a chance to talk through your campaign goals and make sure you're getting what you want to get. They've since switched to "Buy" buttons, which can be fine – I just want to reiterate, make sure you know what you want (and what you're getting) before buying.
All told, based on my conversations and results working with David, I'm comfortable recommending PitchPlaylist as one of the top Spotify promo options. (Link above is an affiliate link.)
6. YouGrow Promo
YouGrow has two main offerings: YouTube promotion and Spotify promotion. I can't speak directly to their YouTube product (and this is an article on Spotify promo, anyway), but after working with their team on a Spotify streaming campaign, I'm confident to recommend these guys as another good option if you want to boost your streams on the platform. (And I did sign up to be an affiliate with them, so the link up there is an affiliate link.)
Here's what happened when we tried a campaign with them:
We ran a Bronze-level campaign, which is currently listed as $117 for playlist placements to 100K followers. The result was four placements that drove around 10,000 streams – really solid numbers. The biggest drawback was that a couple of the lists were just objectively strange; like, we got the track placed on a 2000s Throwbacks list alongside Usher and Lady Gaga. Our track was released in 2021 and was definitely not a 2000s throwback.
That said, Matt, who we worked with on the campaign, was upfront in noting the nature of the placements, and we had the option to remove the track from that weird list if we preferred. (We kept it, and it did generate real-person-non-bot streams.)
Last note on these guys: They're set up with "Buy" buttons, so make sure you pick the package you want before sending your money over. While I generally prefer consultations, Matt told me that YouGrow would never rinse someone of their promo budget if they didn't feel like they could work with the song in their curator network.
7. Burstimo
As far as first impressions go, Burstimo knocks them out of the park. Boasting a glowing Google Business Review of 4.9/5 stars, Burstimo carries an air of professionalism and efficacy that's noticeable from interaction number one.
The Burstimo team will navigate the Artists for Spotify submission process, working closely with playlist curators and taste-makers to ensure the perfect placement of your tunes so you can reach audiences that'll gobble your music up and ask for seconds.
The three words that bubble up to the surface most frequently when customers reflect on their experience with Burstimo are transparent, creative, and valuable. I highly recommend sifting through some of their recent reviews to catch a glimpse of the high-praise raining down on this remarkable Spotify promotion service. It's staggering how many positive things people have to say about this company.
In terms of pricing, they're on the more expensive end of the spectrum, but they're known to deliver on their promises and steer clear of bot-driven playlists and empty metrics. That's all you can ask for, given all of the landmines of sketchy services littering the music promotion landscape.
8. Songlifty
Songlifty's user experience is impeccable. Their website and payment portals are seamless, informative, and optimized. In terms of their Spotify promotional packages, there are no mysteries about what you're going to receive in return. You can customize your service packages by your desired number of plays or followers.
If you're looking for plays, 500 will cost you $4, while 250,000 plays will run you $796. On the follower's side of the equation, 100 followers cost $45, and 5,000 followers cost $700. There are many tiers between both sets of extremes, but this brief pricing breakdown should give you a good idea of what to expect cost-wise.
Songlifty also offers some surprising perks of which you should be aware. The first is their refund policy. Yes, I said refund policy. If they can't deliver the minimum agreed-upon results, then you're getting your money back guaranteed. How's that for a safe investment? The second perk is their replacement policy (they have an affinity for words that begin with "r" apparently). If your results don't stand the test of time (referring to unfollows or algorithm changes), then Songlifty will redo your order for free. Good omens all-around for this Spotify promotion service.
---
Want to learn how to promote your music yourself? I wrote a book to help.
It's called How to Promote Indie Music (pretty straightforward, I know), and it's based on four years running a music blog and three years of experience doing indie PR. It covers deep strategy and tested tactics to do indie promo well on the channels that matter most. And it helps you cut out the tactics that won't work. Basically, it's a roadmap to getting your releases heard.
If you want to learn how to promote your own stuff or if you've got nothing better to do, you can download the first chapter for free via the form below.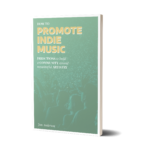 (If you want to cut to the chase and get the whole book, just click here.)
---
9. Artist Push
First and foremost, it's worth mentioning that off-site reviews of Artist Push are virtually non-existent. That doesn't necessarily mean you can't trust them, but sifting through reviews should be a common starting-point when shopping around for Spotify promotion services. There are a few reviews on their site, but they don't leave any conclusive impressions (especially when compared to services like Burstimo).
With the reviews pushed to the side for a moment, the breadth of service tiers for Spotify plays, followers, and playlist placements are wider than a six-lane freeway. Their services range from $3 (100 followers) up the elevator to $1,800 (one million plays). If you read their detailed description (towards the bottom of this page) of their Spotify services, they appear to offer legitimately holistic solutions for ramping up your Spotify exposure.
I recommend starting small to get a better idea of their effectiveness and ability to deliver. Still, from a first-glimpse, Artist Push looks like a valid player in the Spotify promotion space.
10. Indiefy
The first thing you'll notice about Indiefy is its pricing. Compared to many other Spotify promotion services on this list, Indiefy comes in as one of the more affordable options. Other than their reasonable costs, the service itself seems to be par for the course.
Though, the package descriptions leave plenty to be desired. Transparency and clarity are essential elements of business-consumer communications, and Indiefy isn't doing themselves any favors in that department. Each package is a similar version of promoting two tracks across varying timelines (the longer, the more expensive) to playlists with 70,000 listeners.
Sure, Indify's web presence is slightly undeveloped. Their service descriptions don't have much meat on the bones, but that doesn't necessarily mean you shouldn't consider them a viable option, especially considering the affordability.
11. Online Music Promotion
Believe it or not, Online Music Promotion promotes your music on the internet!
Name jokes aside, this company specializes in plays and doesn't offer any other Spotify promotion services. Packages start as low as 5,000 plays for $20 and hike up to 500,000 plays for $1,000. Their check-out process is simple and straightforward, with all of the information you need to make an informed decision sitting neat and tidy on the checkout page.
One notable caveat about Online Music Promotion's methodology for generating plays has a minimum number of monthly listeners required before you can purchase a particular package. For instance, if you opt to move forward with the default 5,000 play package, there isn't a minimum number of monthly plays required. But as the play count grows, so does the requirement. Here's a glimpse: 20,000 plays call for the same number of monthly listeners, whereas 250,000 plays need 100,000 monthly listeners. I suggest you take a closer look at their ratios before proceeding.
They also list the anticipated rate of growth, which depends on the number of plays you purchase. A 5,000 play package will climb at 250 plays per day while a 100,000 package will accrue at 1,000 plays per day. Some reviews advise that service, though reliable, can be time-consuming.
12. Soundplate
Soundplate is a slightly different Spotify promotion opportunity than every other feature on this list. The most glaring difference is it's free and takes a do-it-yourself approach. With Soundplate, you submit your tracks to playlists and wait for the playlist curators to give you the big thumbs up or down. It's worth mentioning that your tracks aren't guaranteed to land on the playlists to which you submit. If you take the bulk-approach and submit to a bunch of viable playlists, chances are your tracks will safely arrive on at least a few well-trafficked playlists.
But be warned: this service and free, and for a few good reasons. Soundplate doesn't offer any guidance, support, or consultation if you decide to use their platform. The submission process is also known to be clunky at time. But if your goal is to get your tracks placed on playlists to boost your Spotify play and view counts, then you should at least give Soundplate a good ole' college try.
Bonus 13: Daily Playlists
What better way to end our list of the twelve best Spotify promotion services than with another free, easy-to-use playlist submission service to make it a baker's dozen? Well, I couldn't think of a better way, so here we are!
Daily Playlists takes a comparative approach to Soundplate when it comes to putting your tracks in a position to succeed. Simply add your song's Spotify URL, manually select the multiple playlists you want to submit to, and follow those playlists to finalize your submissions.
It's free, painless, and may just result in additional plays, followers, and all-around exposure.
A Word of Warning: Be Careful with Spotify Promotion
As we wrap up our list of recommended services, I want to close with a word of warning: The sad truth is that, while we've tried to comb through the schtick as best as we can, there are some slimy Spotify promotion companies out there. As you probably know, a subsection of promo companies rely on bots and click farms to drive streams; in early 2021, those services likely contributed to a bunch of songs being de-listed from Spotify. Be careful. Even worse, there are some pages set up that will take your money and deliver nothing.
Here's a quick recommendation: Don't pay for a service until you've had communication with that service.
With that in mind, I want to offer a few more specific warnings. An initial version of this list included a few additional Spotify promotion services, but based on feedback from artists, we no longer feel comfortable recommending the following services:
SpotiPromo
We initially had SpotiPromo in the sixth spot, based on research we were able to do at the time. If you click over to their site, you'll see why – they look slick, they offer geo-targeting, and they have a wealth of seemingly-real reviews. But I've since gotten a few emails like the one below:
I bought a package from them 3 weeks ago, but it seems to be a fake as still no results and they haven't replied to my 6 emails to all their emails, fb and insta page.
So, with that said, please be cautious about working with this service.
Artist Sounds
I've only gotten one email criticizing Artist Sounds, but that's still too much for me to recommend them as a service. If you've had a similar (or a different and more positive) experience with this company, reach out and let me know.
Final Thoughts
Otherwise, while all twelve services on the list above are worth your time and consideration, a few of them rise above the rest. These five services all have some combination of stellar reviews, proven results, and streamlined user-experiences:
Omari MC
Playlist Push
Indie Music Academy
Playlist Promotion
PitchPlaylist
(You'll see some overlap here with the general music promotion services we recommend.)
And speaking of the first company on that list, Omari MC, here's a final shameless plug for them. We're proudly biased, but that's only because we've used Omari's services in the past and could not have been more satisfied. He's the real deal.
---
Hey, Quick Sponsored Thing: PR Service to Get Your Music Featured in Spotify Playlists
Our friends at Omari are really good at helping artists get heard and listed in cool playlists. They've worked with big acts (Judah & the Lion) and bedroom artists alike (which is feasible cuz service starts at $77). Anyway, take a look. Disclaimers: it's an affiliate link, and yeah, they're good.
If you're tired of pitching your music yourself, if you finally want to find your audience on Spotify, or if you just like us, click here to learn more.
---
Sours: https://twostorymelody.com/12-best-spotify-promotion-services/
Earn $2.63 Per Spotify Song You Listen Too ($1,057.45 Listening To Spotify Music) - FREE
25 Best Sites to Buy Spotify Plays, Followers & Streams in 2021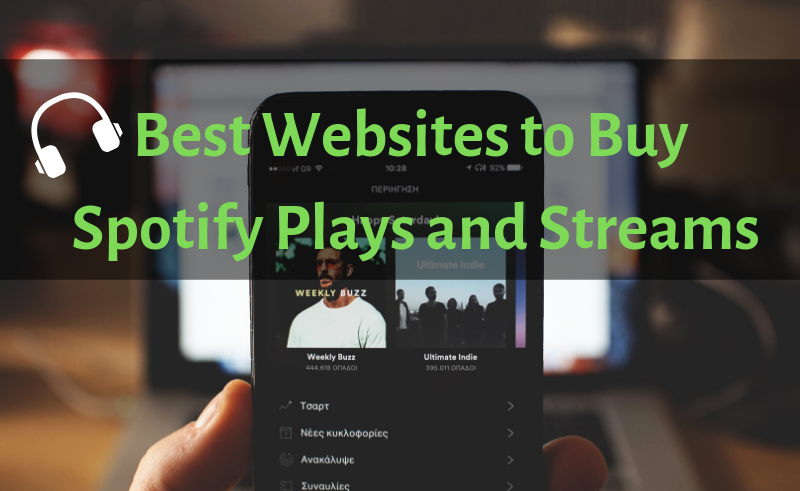 Spotify, the music streaming platform launched in 2008, has captured the market and our hearts by providing easy access to music by talented artists all over the world. It is widely available in most parts of the world and gives amateur as well as popular artists a transparent platform to display their craft and being famous on Spotify is not a big deal. Several websites now allow you to buy Spotify plays and streams.
Why should I do that, you may ask. Although natural recognition is what you seek, these channels can make your struggle so much shorter by increasing your ranking, getting you more attention, and all in all building your career.
Here are the top 10 websites from where you can buy Spotify plays and streams to kickstart your career:
#1. SocialPros.io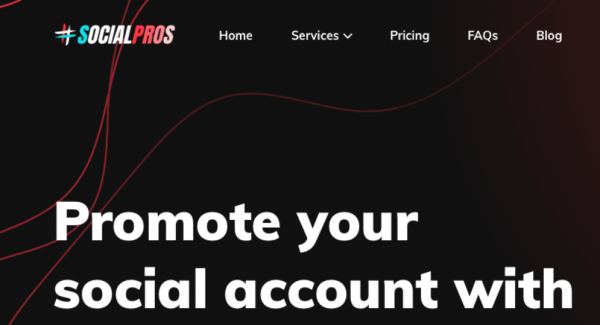 Rating: 4.9 out of 5

Read SocialPros.io Customer Reviews
SocialPros.io is a website that offers promotional services to help people grow their online presence quickly and easily. It offers its high-quality and high retention services for a number of platforms such as YouTube, Facebook, Instagram, Twitter, Spotify, and TikTok but it has the most experience in providing Spotify services.
It doesn't matter if you are a rookie artist or a famous musician, Venium will help you reach your desired Spotify goal by providing you with plays, followers, and monthly listeners at hard-to-beat prices. Its Spotify services start at just $3.00 for 500 plays and use safe payment gateways to accept your payment. The services that you get are from around the globe and are real human accounts to prevent getting detected by Spotify.
The buying process has three simple steps- choosing what you want, entering all the necessary information, and making the payment. Once your payment is confirmed, SocialPros.io will use all of its smart marketing techniques and network of accounts to deliver you the ordered package within a matter of days without fail and that too without requiring your account's password.
If you have an issue or a query, you can contact the website's customer service team any time of the day to get your problem resolved. So if you are looking for a safe way to increase your Spotify plays or followers count then head over to SocialPros.io without wasting even a single second.
---
#2. GetViral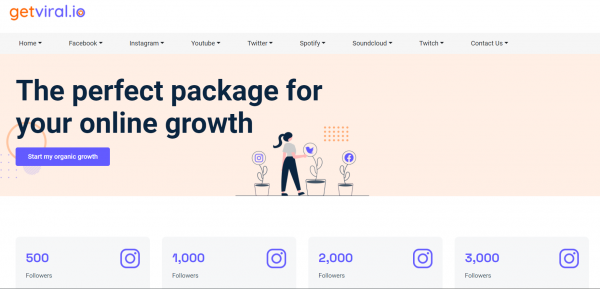 Rating: 4.7 out of 5

Read GetViral.io Customer Reviews
This website makes sure that your music gets the visibility it deserves, without wasting precious time and opportunity. This leads to more and more engagement, and if your music is talked about, it will reach a much larger number of people.
You can choose your promotion play, the tracks to boost, and also the delivery rate of the service. Plays by unique listeners also ensure that you don't lose out on royalty. So, what's stopping you now?
Several talented artists go unrecognized throughout life because they have been buried in massive competition. Their content gets ignored due to a fewer number of plays and the audience misses out on amazing music as well.
With the paid promotion, you can get the initial support to bring your music to the forefront and increase its rankings. It saves a large amount of time and energy that would have gone into natural promotion. So give your music the edge it deserves, then let your talent take care of the rest.
---
#3. Viralyft

Rating: 4.5 out of 5

Read Viralyft Customer reviews
Viralyft is one of the most famous websites dedicated to promotion on audio and video streaming platforms such as Spotify, SoundCloud, and YouTube and a well-known fair player in this business.
If you are looking for a provider from where you can buy Spotify plays or followers, this is a really great place to go. Their website is clearly designed and very easy to handle with, they don't require any special skills from you buy a boost, and they are really fast on providing their services, saying it's guaranteed to get what you purchase from them in 24h. It should be noted that in most cases they are much faster than declared.
They got a list of offers starting from the smallest to heavyweight boosts at reasonable prices, so it won't take you long to find an offer to cover your needs. Their customers say they receive some extra increases and bonuses if turning to their service regularly, doesn't it sound like another advantage of this company?
Viralyft promises the 24/7 assistance of their professional support officers on any question or issues you can face at buying any service from them. Peak hours show some delay in answering but usually, it doesn't take more than 1-2h for your message answered. They will never ask for a password, and they do not require to create an account on their promotion platform to use it.
Also, they neither use cookies on their website nor store any client information, their website is encrypted with SSL protocol so there is absolutely no risk of losing your personal information – Viralyft is extremely safe to work with.
---
#4. Social Packages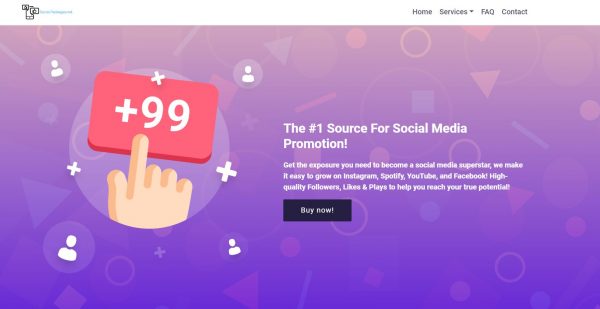 Rating: 4.3 out of 5
Read Social Packages Customer Reviews
Many service providers can help you buy Spotify streams, plays, and followers, but Social Packages will help you increase the number of your followers and plays on Spotify in a great way. It is important to music services such as Spotify and boasts monthly active consumers in billions.
SocialPackages will support you enormously if you are involved in everything from more sources to more Spotify plays. The business has a lot of social media marketing expertise and its prices are decent. If you're interested in a wider marketing campaign, SocialPackages will make the most sense to you as an artist.
This is how the site works-
You first have to choose the package which best suits your needs.
Next, you need to enter the URL of your song and provide song details/
Further, you will be asked to pay securely through PayPal or a credit/debit card
Features of Social Packages
Exposure- Through Social Packages you will be able to have the needed exposure for becoming a star on Spotify. They also promote your content on other media such as Instagram and YouTube to help realize your true potential.
Customer Support- They take pride in providing customer service via email and live chat round the clock! They are here to help!
High-Quality Streams- All your Spotify streams will only come from the highest quality of users. Rest assured you will not be disappointed.
---
#5. Views Expert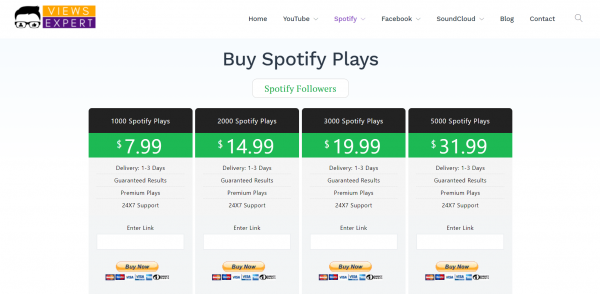 Rating: 4.2 out of 5

Read Views Expert Customer reviews
Some of the best aspects of musicians buying Spotify plays from Views Expert is that they wind up sounding more genuine for someone who's delving into their songs. It also implies they become more reliable when it comes to interactions with influencers, publicity, and advertisement. Also, Views Expert is the sort of company that will offer you a strong competitive advantage.
With Views Expert the plays will be spread uniformly such that the growth looks more spontaneous. It is certainly useful for those that wish to make sure their audience looks "real," rather than investing a couple of hundred bucks on a business that doesn't know how to form a long-term connection.
MrInsta has a broader network of collaborators than a number of the other companies listed here.
Features of Views Expert-
Increase your reputation on board
Aim to raise album rankings
You are not required to listen to any other songs
Invites users to like your songs, to play, and comment
Results can be seen in 24 hours
---
#6. FastLikes.io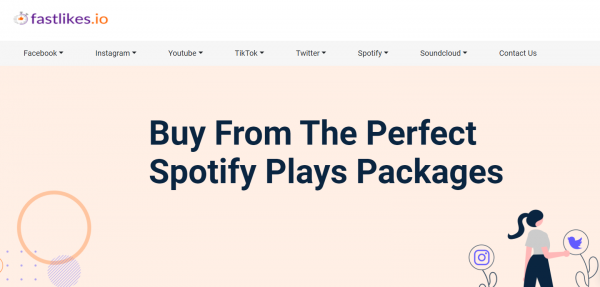 FastLikes is Spotify's leading interaction platform for celebrities and influencers who choose to utilize shared data as a means for their followers to connect to their channel's discovery page quite easily. The app helps consumers buy 100 percent true, committed followers from Spotify as well as high-quality plays and likes.
By putting the material in front of consumers who are likely to enjoy quality videos, there's a much better chance that potential Spotify customers can actively interact with the apps by downloading them and creating comments. Once an order is full the likes and streams can be provided directly or at a slower rate.
Features of getting Real Boost
Customer Support- All FastLikes plans to come with 24/7 live chat help and deliver the best performing followers possible.
Best Prices- You are also given the most competitive prices along with good quality subscribers
Rock Solid Results
Secure Checkout- They carry out transactions through SSL encrypted payment gateway. Also, they accept major debit and credit cards without storing your private information.
Privacy- You're not required to provide your password
---
#7. SocialRush.io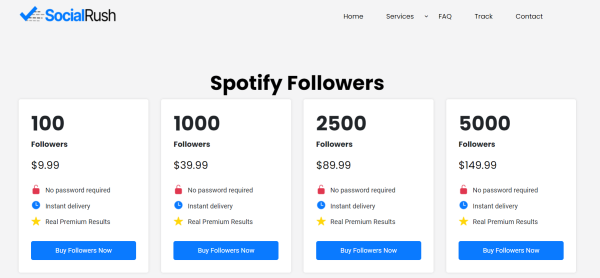 SocialRush offers you the best deals to buy Spotify plays in more than 20 countries, among with you can select the target audience to reach. They also improve your song's reach organically in a completely secure manner.
They also offer a guarantee of a full refund in case you're not satisfied with their service. You can get a play boost on your content without providing your personal details. So, start with them and see results within 72 hours.
---
#8. Followers Packages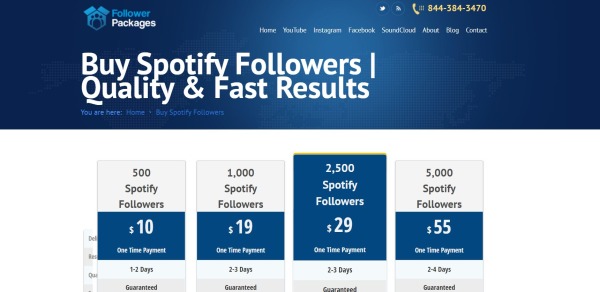 Followers Packages is another company that offers services specifically for music streaming platforms like Spotify and SoundCloud. And other than that it offers services for other social media platforms like Instagram, Twitter, and YouTube.
They offer you to buy Spotify plays only for songs, podcasts aren't included in their promotion services. And they don't provide more than 20k plays for one song, so for larger orders, they allow an option of splitting where you can split the order between other songs. But it's the negative point is its slow delivery.
Features:
They take days to deliver the order, small orders take 5-7 days to complete while larger orders might take months.
For payment, you can use PayPal.
Their services will let you split your plays with other songs. You'll get equal plays on all the songs you select for your order.
They offer support by email.
---
#9. StreamDigic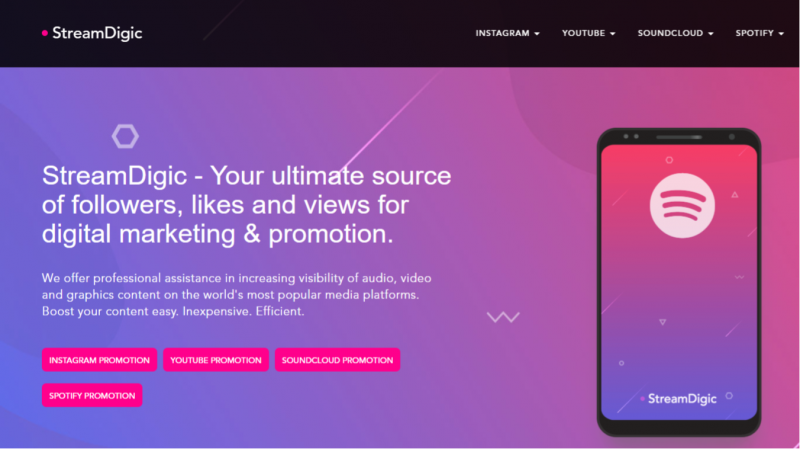 Rating: 4.1 out of 5

You can note that several musicians who have attempted to buy plays for Spotify think their experience was not worth it. Nonetheless, StreamDigic has a fantastic consumer ranking-a testimony to the fact that when it comes to producing actual performance, they are fantastic.
There are plenty of young musicians who just cannot bring their foot in the door when it comes to the music business. Let's be frank – other record companies look at fans, opinions, and numbers, along with total marketability and expertise.
StreamDigic is widely recognized for assisting with artist rankings and gives a lot more than only having more views from Spotify. Even their prices are relatively competitive.
Features of StreamDigic
High-Quality Plays- The Plays you will get from them are as real and effective as you might have anticipated.
Fast Delivery- All your orders will begin within 12 hours and will be fulfilled in a period of some days. Also, the delivery time may be personalized.
No-Risk Involved- They just use advertising strategies that are accepted by Spotify, meaning that the account is never in danger of being removed.
Guaranteed Retention- They give a 90-day Retention Guarantee for all Spotify Plays bundles to guarantee you are 100% happy with our services.
---
#10. PlaysWiz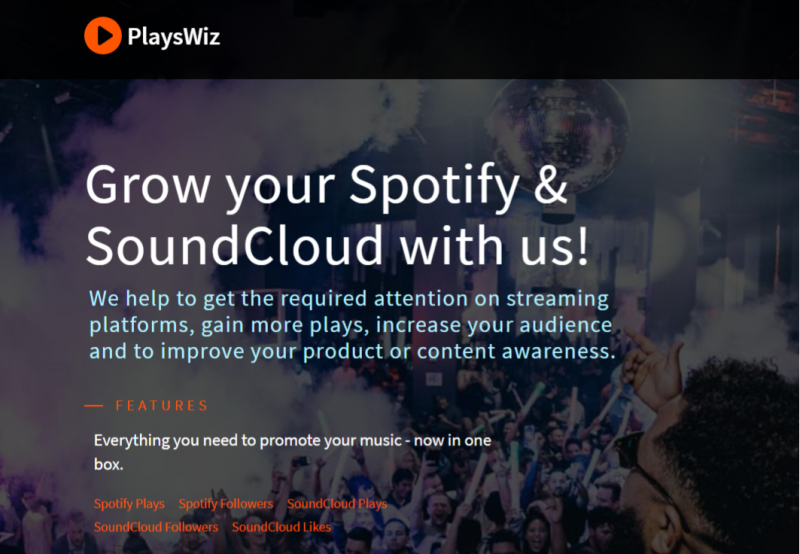 Rating: 4.0 out of 5

If you'd like to promote your songs on Spotify, you better visit the website of PlaysWiz. This company provides basic marketing offers good enough to build up strong visibility for your music and increase its ranking on the platform.
By selling a way to grow followers in minutes and a chance to multiply real Spotify plays for your tracks, playlists, and albums, they make the overall process of getting your content popular, played, and recognizable much easier.
In case you need to give the digital promotion campaign of your tunes' a boost to speed up the result, you can score a new level with their marketing products. PlaysWiz promises fast delivery of real followers and plays along with professional assistance of their support available at any time of the day and money back in case of not reaching you within the declared period.
---
#11. Getmusicplays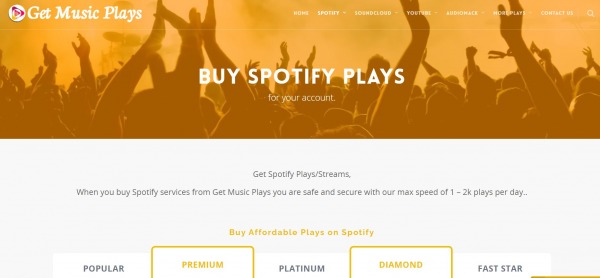 Online promotion has been made so much easier through these websites, a major one of which is Getmusicplays. It ensures you get an organic viewership coming in for your music, which makes it popular, talked-about, and generally more popular.
You will be connected with a large audience and be able to regulate the views for some easy promotion on Spotify. Your music will get its own fanbase, and you'll get royalties and popularity. It's a win-win situation for everyone.
Features
Global Promotion- They are one of the only services which help your music bloom globally. Getmusicplays makes your music heard all over the world- in millions of computers, smartphones, and mobile devices!
Experienced Team- With over 9 years of experience, they have a strong understanding of how the music industry has developed and how it will develop in the years ahead
Diverse Music Genres- No matter how old or fresh your music is, there are audiences for every genre. They use this typical feature to popularize your music based on factors such as genre, age, gender, lifestyle, and many others.
Credible Results- You may play solo, a duet, or with an entire band. They make every single piece of your exceptional ability count on credible outcomes.
---
YTPals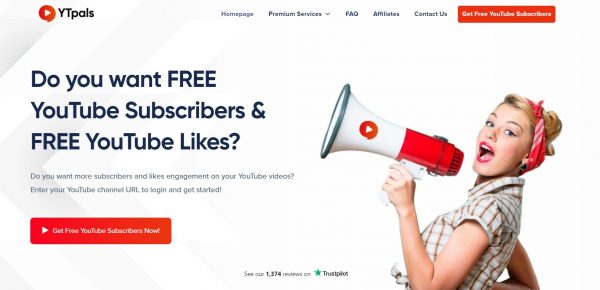 Some musicians may refuse to give money for Spotify streams because they feel like they're being revealed. One of the benefits of YTPals is that the business promotes itself by selling royalty-eligible outlets, ensuring that if you want to purchase one of their bundles, the money will potentially fall straight into your wallet.
Most users had wonderful stuff to tell about YTPals. The company guarantees its customers protection, and you can even monitor your order's progress! YTPals has several exclusive apps and is a reliable choice when it comes to musicians looking to buy Spotify plays.
---
Famups

Rating: 4.2 out of 5
Read Famups Customer Reviews
One of the easiest ways to acquire and buy Spotify plays is to go through Famups, which has strong music industry credibility. One of the advantages of utilizing Famups is that within 24 hours they will help improve the feeds, which is perfect for those who want instant performance. Not only is their marketing exclusive to Spotify, but they also cater to other social media platforms as well.
You can buy Spotify plays on Famups but you can also purchase views on Youtube. This will go a long way towards improving the ranks and growing exposure for a global public. Their customer support is also outstanding, as understood that they can reply within a few hours.
Features-
On-Time Delivery-You get different campaign strategies within seconds
Security and secrecy-You get the best payment options which are essential for creating purchases.
Reliable service- They have legitimate and sufficient assistance
Promised success-Their Spotify programs deliver long-term results
---
Social-Viral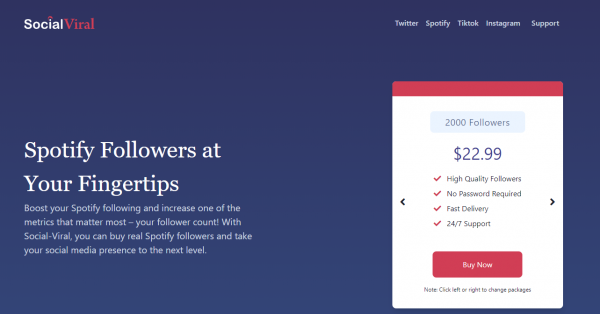 Rating: 4.9 out of 5
Read Social Viral Customer Reviews

You can shorten the exhausting process of building a fan base by subscribing to this website and buying plays. Building an engaging audience is vital for your content to get noticed amidst the wide plethora of run-of-the-mill music.
You can buy monthly Spotify plays or tailor plans according to your need. You can choose your content from the Spotify playlist without having to divulge personal information, choose your promotion plan, and take the plunge.
Features-
Improve Traction- Purchase Social Viral Spotify plays to own the power to do miracles with the small company. This can improve your own exposure, attract more customers, and at the end of the day boost your business earnings.
Quick Results- Choose the number of plays you need and get fast delivery within 12 hours.
Affordable- Level up your order and select bulk Spotify plays for even bigger savings on Social Viral!
Real Plays- You can buy with absolute peace of mind. Social-Viral offers real, active accounts with no spambots.
Venium

Rating: 4.5 out of 5
Read Venium Customer Reviews
Venium will support musicians who want more Spotify streams, whether they're looking to pay a tiny sum of money or hundreds of thousands to maximize their exposure. That is a perfect choice for musicians in the U.S. because you will receive much of the listening from the U.S. (you'll receive listening in Europe too. Both sources are liable for royalties as the process can take up to 7-10 days to operate.
Venium is not the kind of business concerned with fake users and/or sources. When you're an artist concerned about whether to acquire Spotify streams, you may like to suggest Music Promotion Corp. Also, they provide tools for positioning playlists.
Features of Venium include-
Increased Traffic- Attracting traffic is a forte for Venium. They help make your account stand out by generating a drastic spike in Spotify plays that attract fans in response.
Targeted Traffic- Venium makes sure that the people for which the songs are produced hear these songs; whether they are in one place, or scattered all over the globe.
Utmost Privacy- Venium protects your privacy and rarely shares third-party info. Their programs are entirely private and confidential.
Refund- They offer actual plays as promised — but if you're not impressed with the service for whatever cause-they 're going to make a complete refund.
---
My Music Viral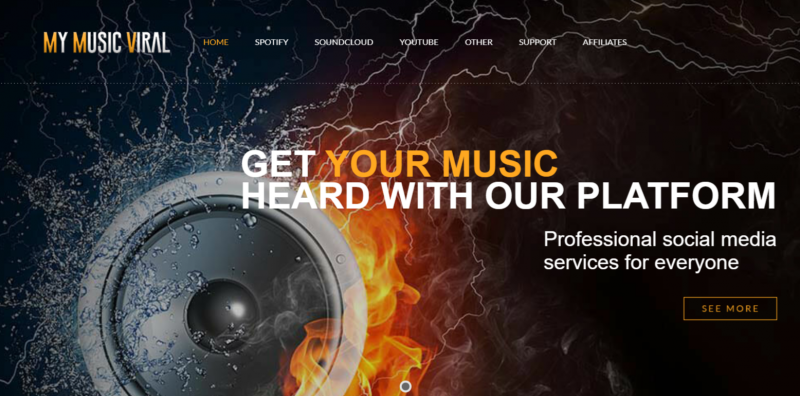 New artists often find it difficult to find the correct breed of audience to lap up their content. And failure to expose your content to the target audience might make it lose its appeal. Don't fret, My Music Viral will help you.
Buying plays will ensure that your music is worthy of attention and will bring in real followers, who might become your biggest fans. This anonymous service is customizable and will eventually boost up your royalty rates as well.
Features-
Team of Experts- Their marketing team here has worked with some of the world's biggest record labels and has the expertise you need!
Reliable Service- Several of the industry's top musicians tested their approaches and facilities, and instantly saw results!
Money-Back Guarantee- If your order is not fulfilled and they do not deliver the order as specified, they guarantee 100 percent of your money back.
Email Support- They give the U.S. and English-speaking countries quality email help 24/7 and will respond within 24 hours.
---
Social Fans Geek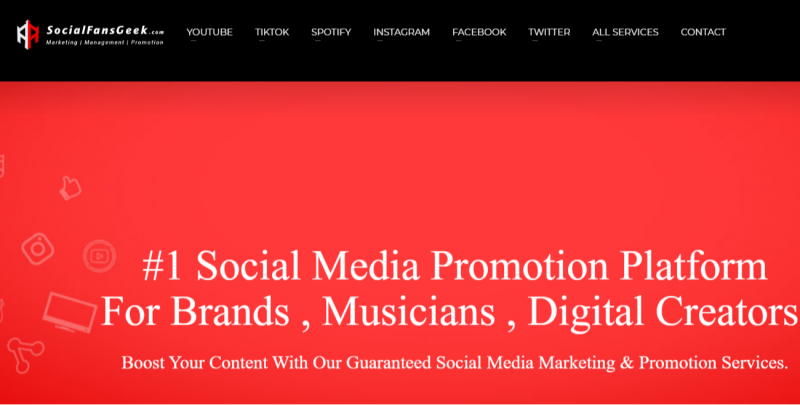 Remaining on top of popularity charts has never been easier with Social Fans Geek helping you all along the way. The surge of plays will ensure that your music remains prominent on the scene.
Gaining permanent fans becomes easier with this boost in the beginning. The increase in your online presence will ensure you get followers steadily, who will share your music with their friends and make you even more popular.
Features-
Create Social Media Buzz- Their marketing and promotions on Spotify will help you hit the target consumers and opportunities for your company. Eighty-three percent of the clients are on social media, so why waste time selling every client offline?
Genuine Profiles- They claim that the plays they help you to obtain are and will remain from real profiles.
Quality Plays- They offer Spotify plays with assured quality, and claim to be one of the few companies that guarantee this service.
---
Spotify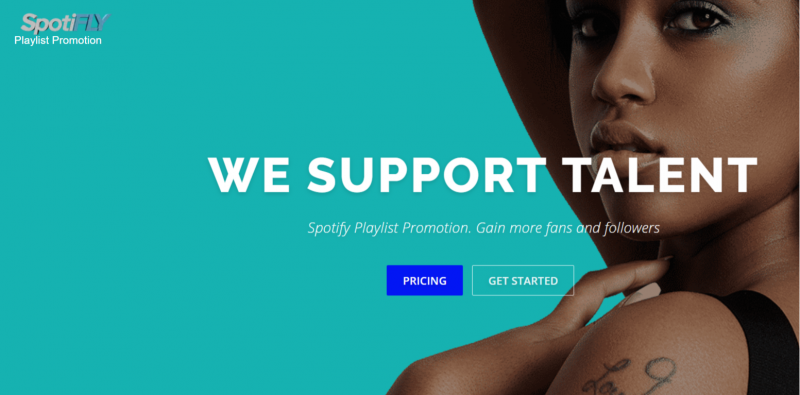 Spotify is an online platform that supports amateurs, singers, and labels, to increase their Spotify plays and get their music noticed amidst all the competition. Get your unique talent noticed and give a push to your career.
Spotify makes your music visible to curators, based on the genre, who have massive numbers of followers and would help you to cultivate your own fan base. Don't lose this opportunity to go viral and give your talent the support it deserves.
Features-
Increase Your Followers- Most promotional firms promise big results but leave you with a bots-laden account. If you are trying to get your numbers up the right way SpotiFly will pitch to actual music curators who want to check you out.
Refund- They have increased their credibility by providing a 100 percent money-back guarantee. They want to be a participant in the long-term development of your fanbase.
Simple Interface- Anyone trying to promote their songs through Spotify only needs to open a simple account and take a plan as per their needs.
---
Songlifty

Songlifty services work efficiently to ensure your music reaches the peak of popularity among online viewers, which in turn will make you popular and more likely to get fans without help in the long run.
They have different packages that you can buy and boost your streams on Spotify. Their transparent and reasonable business standards will help you achieve your end without compromising on time and money. Give them a go and see the results yourself.
Features-
Maximize Exposure- Their goal is to increase your access to the main music platforms: Spotify, YouTube, Instagram, and so on. Promote your music today, and create a solid media profile!
Increase Popularity- Increase your media footprint with their music marketing site. Their main online channels are built to fulfill your perfect marketing strategy. Also, their advice on music marketing is insightful and customized to your needs.
Earn from Royalties- Unlike many music production agencies, you're still liable for royalties from their services. You'll earn revenue and receive free music promotion by purchasing Spotify plays.
Great Customer Support- The assistance staff is open 24/7 to assist you. Do not hesitate to contact them via their chat, or leave a message on the contact us tab.
---
Spotistar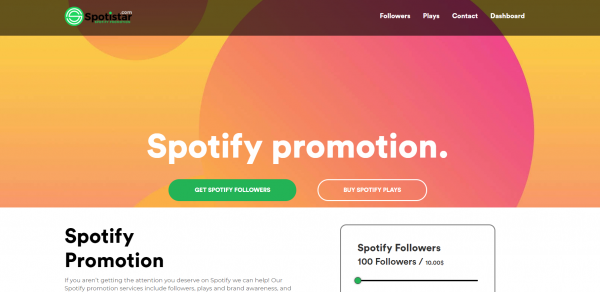 Let's assume you're a recording artist and you're not interested in growing your follower count, but you're more worried about the popularity of your songs. In this scenario, you could consider Spotistar as the best choice for purchasing Spotify streams. Some of the service's benefits are- that it's very inexpensive, with Spotistar providing 1,000 plays for only $5!
It's one of the most minimal rates you can expect when it comes to Spotify promotion so that's a lot more practical for other musicians. When you purchase monthly plays – on Spotify, you will go a long way to being more available. If you know that Spotify is one of the world's leading music listening sites, it's easy to understand how brilliant a choice this business might be.
Features-
Privacy- You don't have to share too many personal details for getting off. In an environment where data is constantly being monetized by corporations – this will give you peace of mind.
Immediate Credibility- Through purchasing Spotify plays from Spotistar, you bypass the lengthy cycle of creating an audience and get an instant reputation instead. Of course, their plays are true and qualify for maximum royalties.
Monthly Listeners- When you purchase monthly listeners from Spotistar you will maximize your monthly plays in hours.
---
Also Check:Apps Like Spotify
---
Online Music Promotion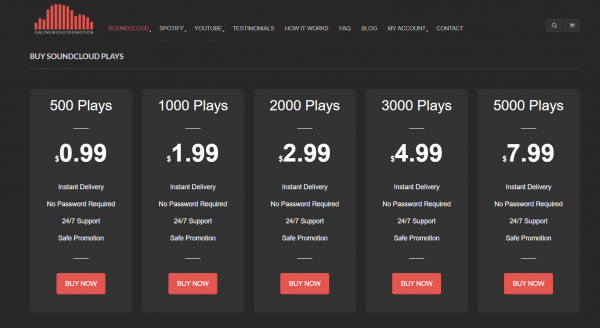 When talking about likes, views, and song quality nothing will overcome the significance and success of Online Music Promotion as the biggest global agreement song-sharing site. If you're an aspiring artist with aspirations of hitting your fans with your Spotify songs, you can use Online Music Promotion to get the best-customized marketing strategies and facilities.
Each of these website's offerings is creatively built to give your profession a lift to global success in the correct way. With a simple user experience and the latest support packages, your Spotify music can slowly open doors to possibilities and future job development with instant response.
Features of Online Music Promotion-
Increased Streams- Increasing streams is not an issue for Online Music Promotion, since they deal with this question specifically through their operation. They help you expand your track coverage and offer a lot of feedback.
Quick Results- Shortly after your purchase, the requested plays will be credited to you and in the leaderboards, you begin to appear quite often.
Safety- The wonderful team at Online Music Promotion offers the songs' actual play/streams from 100 percent legitimate profiles, which is why you are not going to be banned.
---
Streambeet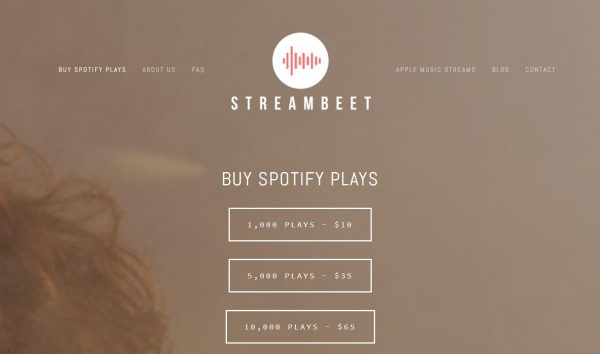 Several musicians seek to buy Spotify plays once or twice to make it seem like their following is larger than they are, just to attempt to build initial legitimacy. But what about bigger stars that want to buy Spotify streams and also have an existing fan base?
Streambeet may be a bit more costly than other firms, but they might also do a better job for you. You will consider cheaper prices than those of Streambeet, which is providing $10 for every 1000 works. Yet they will endorse larger projects as well. You can also land on several playlists if you choose to spend extra.
Features of Streambeet
Organic Audience- Streambeet Plays creates an online organic audience. They became the most cost-effective company with marketing promotions to increase the views, fans, and monthly subscribers.
Guaranteed Promotion- They know how marketing operates, how major brands raise their figures to reach the charts. Streambeet works to assist artists (be they emerging or established) in supporting their tracks through their followers.
Experienced Team- Streembeet has 7 years of experience under its belt. Thus, they have perfected the only proven and most effective methods to drive real Spotify streams to tracks.
Large Engagement Groups- One of their key forms of marketing is by its numerous large engagement groups, similar to the Instagram community. They use them to ensure that only actual streams/followers are channeled into the account of the artist.
---
SMMSumo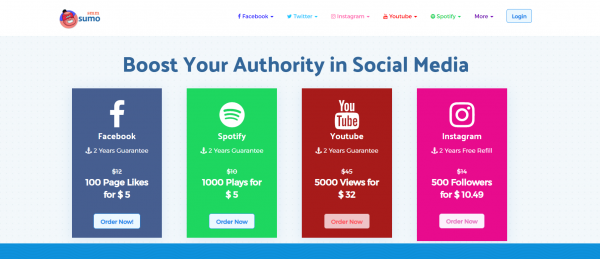 SMMSumo is one of the best websites to try if you want to boost your social presence for music streaming platforms like Spotify and SoundCloud. There are indeed various websites that are not reliable, but with SMMSumo you'll get a 100% money-back guarantee plus 24/7 support.
Other than Spotify and SoundCloud they also offer a wide variety of services for Youtube, Instagram, Twitter, and Facebook. You can buy Spotify plays and followers easily as their website is very easy to use; they've been providing their excellent services since 2013. With affordable rates and excellent services, they have served over 10,000 users.
Features:
They deliver 100% active Spotify users within 24-36 hrs.
Since they manually promote your page through their marketing efforts, all the plays and followers you receive will be organic.
If there is a drop in your followers or views counts within specific days from the completion of your order, they will redeliver the follower or views.
You can track your orders with their easy-to-use dashboard.
You can use PayPal, bitcoin, and bank wire transfer to add funds to your balance.
Prices-  Their pricing for Spotify plays starts from $5, 1000 plays for $5, 2000 plays for $9, 5000 plays for $21, 10k plays for $41, 20k plays for $80, 30k plays for $119, 50k plays for $189, and 100k plays for $379.
---
AlwaysViral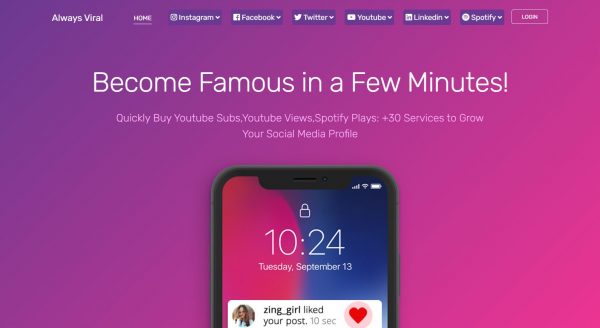 AlwaysViral is another great social media marketing company, with its professional-looking website and reliable 24/7 customer support that answers any question within a few minutes. So If you are looking to buy Spotify plays, followers, or Spotify monthly listeners, then this is the second site that we definitely recommend. They have been in this industry since 2010, which makes them one of the most experienced social media marketing companies.
They claim to offer guaranteed results and have over 25k satisfied customers. Plus, AlwaysViral users say that they also make money by Royalties. With their reasonable pricing, you get an option to choose between the USA Or worldwide plays. Charges of worldwide plays are lower than the charges of USA plays, which you can choose according to your preferences.
Features:
Delivering 100% real fans within 1-2 days.
They take data privacy seriously, for their services they never ask for login information or password. Plus, they have a team of engineers who take care of their user's data security.
Other than a 100% money-back guarantee, they also offer a retention guarantee. So if you'll lose any of your plays or followers and you are still in your warranty period, you can simply create a ticket and they will replace it for free.
For payment, you can use Paypal, bitcoin, debit, and all major credit cards.
Prices-  To buy Spotify Worldwide plays, prices are very much similar to SMMSumo. While Spotify USA plays start with 5k plays, $ 39 for 5k plays, $55 for 8k plays, $70 for 10k plays, $99 for 15k plays, $129 for 20k plays, $219 for 50k plays, and $429 for 100k plays.
---
QQSumo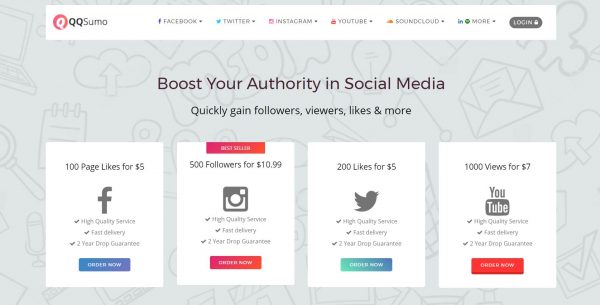 QQSumo might be related to SMMSumo, as they both have been around since 2013, their names are very much similar and they both offer reliable services. So you can choose whoever services you want to take to increase your engagement organically on Spotify, according to your preferences. Other than buying Spotify plays and followers, QQSumo offers a wide variety of services for multiple social media platforms, still, their website is well organized and easy to use.
You must be wondering how they promote content organically? They promote content through social media marketing, sponsored placements, influencer marketing, and premium networks. If you have any issues or doubts about their services you can contact their customer support which just like other sites available 24/7. And if you are not satisfied with their services they offer a 100% money-back guarantee (conditions applied).
Features:
They deliver their services within 1-2 days after placing your order.
Making sure that their customer's personal information will stay anonymous.
Promoting the content organically, resulting in gaining engagement from 100% real and active users.
With their easy-to-use website, you can track the process of your order easily.
If there is any drop-off in your plays or followers you can contact them and they will redeliver it for free.
For payment, you can use PayPal, bitcoin, or directly through the bank (PayPal will be easier). As you'll have to submit a ticket to enable that option.
Prices – They only offer you to buy Spotify USA plays and their prices are similar to AlwaysViral prices as they also offer 5k plays for $ 39, 8k plays for $55, 10k plays for $70, 15k plays for $99, 20k plays for $129, 50k plays for $219, and 100 plays for $429.
---
StreamDigic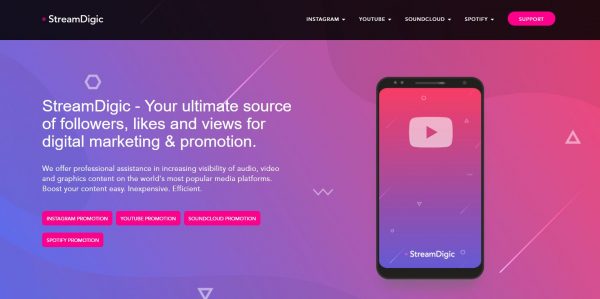 No matter how good the above-mentioned social media marketing companies are, StreamDigic might be the best site to buy Spotify plays. As they offer services specifically for music streaming platforms, but it also offers services for Instagram and YouTube.
Whatever service you want for Spotify or SoundCloud, StreamDigic will definitely have something for you. Whether it's about targeting the audience or about getting delivery instantly or gradually. StreamDigic is the best place to buy Spotify plays, as you can target your audience according to your preferences.
They will help you boost your songs, albums, podcasts, and playlists organically, as they have a dynamic network of organic users. So you'll be able to earn money from royalties too. But do read their guidelines before you buy services from them and they have some great tips for you. Plus, they also offer complimentary offers, giveaway bundles, and special rates for their regular customers.
Features
Offers separate services for plays for songs, albums (your order will be distributed on all tracks in equal parts), playlists, streams, and podcasts.
With the help of StreamDigic, You can target different audiences from the USA, UK, France, Germany, and the Netherlands.
They take 14-16hrs on average for small packs (1k – 5k plays) while for big packs (10k -50k or more) it usually takes more than 24hrs.
You'll get 100% organic fans and if they fail to complete your order, a full prorated refund is guaranteed.
They ensure that there is absolute privacy for their customers, plus, they don't use cookies too.
Prices for buying Spotify plays – 1000 plays for $9.90, 2500 plays for $19.90, 5k plays for $32.90, 10k plays for $54.90, 25k plays for $179.90, 50k plays for $279.90.
Prices for Spotify podcast plays – for podcasts the prices are similar to targeted Spotify plays.
FAQs
How do I get music on Spotify?
Spotify is one of the most popular platforms for streaming and discovering a wide range of brand new music pieces. Searching for music?
Here are some simple steps to get it on the Spotify app:
Sign-up for or any distribution service account available for your music.
Select the type of release you're distributing which might be a solo or an album.
Enter the information about the artist and that about the release of the music.
Upload your music file, artwork and enter song details.
Choose the platforms on which you want your music. You may choose ALL OF THEM.
Choose a date for release.
Confirm all the information and finish the submission process.
That's it! You will also eventually have to enter your payment information for how you want to be paid out for sales you make for your piece of work.
How do I verify my artist profile on Spotify?
Getting your profile verified on Spotify is an achievement in itself. Apart from the blue check against your page, the Spotify verification opens the door to several new features and profile control.
First of all, you will, of course, need to release your music on Spotify. You will need to have music on Spotify to get your profile verified. It doesn't matter how many followers you have, if your tracks are on there, you are eligible to apply for Spotify verification.
First, you need to go to https://artists.spotify.com/c/access and click "Claim Your Profile."
You will be directed to a page asking to submit your artist name. From there, you need to select if you're the artist or the manager representing the artist.
After the request is granted, your profile will get the verified blue check-mark and you will get access to several new benefits.
How can I manage my artist profile on Spotify?
Managing your profile on Spotify is quite an easy task. Here are some simple guidelines for your perfect profile management.
Managing personal details:
To change your email address, gender, country, or date of birth:
Log in to your account page.
Click EDIT PROFILE.
Enter your new details and click SAVE.
Changing the profit picture
Make your profile picture perfect!
Click your username in the top-right corner of the desktop app.
Move over your existing profile picture and click Change.
Select the picture you want from your albums. (format- .jpeg, with a maximum size of 4 MB).
Make sure your picture doesn't violate any copyright, trademark, or personal image rights
How to submit music for playlist consideration?
Here are Spotify's instructions for submitting a song or album for playlist consideration:
Log in to Spotify for Artists on desktop, and find any unreleased music at the top of the Home or Profile tabs.
Select GET STARTED next to the release you want to submit. Or, go to Profile, right-click any unreleased music, and select Submit a Song.
Choose a song from the release to submit.
Fill out as much info about the song as possible. The more information, the better chance it has!
Spotify playlist submission process
You might see this popup the next time you log in to Spotify for Artists.
If your song placed in a playlist, Spotify will send you an email notification.
However, it's good to get in the habit of checking the Playlists tab in your Spotify for Artists account on the regular anyway.
How do I fix problems with my music?
Report problems that you face with music on Spotify.
If you notice a track or an album on Spotify isn't playing correctly, or the information is incorrect, you can report it.
Confirm what you're reporting isn't intended by the artist or an issue with your device or connection:
Make sure your app is up-to-date.
Play the track on a different device or with our web player.
Play the track over a different WiFi or data connection.
If you still need to report it, go to our contact form.
Choose Report a broken track/album.
Click I STILL NEED HELP.
Find the URI of the content: Open the desktop app and go to the track/album/artist you wish to report.
Click and select Share.
Click Copy Spotify URI.
Paste the URI into the submission form and fill in the other details.
Note: It looks like this: Spotify:track:4uLU6hMCjMI75M1A2tKUQC. It's not the same as a link, which starts open.spotify.com. Click SEND QUESTION.
My music is mixed up with another artist
Spotify has a large number of users from across the globe.
This can often lead to the mixing up of profile information such as names, music, etc. For such cases, Spotify offers a support system to its users. The users in such a case can fill the support form available on Spotify through which the user would be able to get Spotify help to solve the issue.
Is there a Spotify for Artists app?
Yes! Spotify offers a unique app designed exclusively for new talents and old experiences.
Right now, the Spotify for Artists app is available on iOS and Android. Interested artists can find the Spotify Artists App in the App Store or download the app from the Play Store.
How do I get a podcast on Spotify?
There are several options to get a podcast on Spotify.
The first option is to Submit Directly Through Spotify
Spotify has opened up its Spotify for Podcasters portal. This enables users to submit their show directly to them. All they need is a valid RSS feed and a Spotify account.
The second option is to Submit via Your Media Host
If you don't have a Spotify account, or you just want to make things easy, you can submit your show through your media host instead.
Most good hosts allow submission directly to Spotify right inside the app. For example, Buzzsprout, one of our top hosting picks, has a 'Submit to Spotify' button right inside their dashboard. One click and the process are complete.
How to make the Spotify playlist private?
Making your Spotify playlist private depends entirely upon what device you're using, if you're using a Desktop or a Web player, then we suggest you "Right-click" the playlist and then select either "Make Public" or "Make Secret".
If you're using a mobile app (either iOS or Android) then look up the 3 "vertical" or "horizontal" dots on the top of your playlist and then pick "Make Secret" or "Make Public" options.
Why would you want to buy Spotify plays?
Great music is indeed the cornerstone of securing high-quality organic Spotify promotion, but buying Spotify Plays will help you in increasing the visibility and impact of every post by you.
How are Spotify streams counted?
Spotify streams are counted whenever a particular song is played for above 30 seconds minimum.
Will buying Spotify plays help me to get verified?
Since Spotify has opened up its artist verification process to all artists regardless of how many followers you have, you can easily get verified whether you buy Spotify plays or not; although we recommend you purchase them so it'll help you boost your organic streams.
Can I get banned for buying Spotify Plays?
There's technically no way of knowing whether the Plays have been purchased unless disclosed, so there are low chances of getting banned over buying Spotify plays, we recommend you to opt for "Real" Spotify plays whenever you're purchasing them.
Can I lose Spotify Plays?
No, you won't lose Spotify plays after purchasing, and even if you did, you'll simply replace it with organic Spotify plays.
How can I track my plays??
You can easily track your plays if you have a Spotify Artists account via your Audience data and listening data and you can view your charts, see how your ranking improves over time, and even compare it to other Artists.
How to make Spotify ad-free?
To make Spotify ad-free you can simply purchase the Spotify premium, but if you want to save cash you can convert Spotify music into the plain format–although it may (sometimes) not sound as good as the original.
How to cancel Spotify premium?
Simply log into your "accountpage" and find "MyPlan" from there hit on "ChangePlan" and click on "CancelPremium" and continue to the confirmation window. Do note that canceling your premium won't remove your playlists, but it'll remove your offline content.
How to create a Spotify playlist?
Head to "YourLibrary" and there is the "Music" section you'll find "CreatePlaylist" along with the other playlists, select it, name your playlist and hit "Create Playlist" and add songs.
How to create an artist profile on Spotify?
First of all, you'll need the "SpotifyforArtists" app if you're planning to make an account via iOS or Android devices, then you can either "Sign-up" with your Spotify account or "Create new".
After that, you'll have to share some personal information and verify via the artist's social channels, after all, that you'll have to wait till the Spotify team varifies it. If you want instant access, then you'll need to deliver your music to one of Spotify's preferred providers.
Why should you choose our list of buying Spotify plays?
You should choose our list of buying Spotify plays because we genuinely care about you achieving the fame that you rightfully deserve, and in this list, we've added only the safe and trusted sites for your benefit.
How to start Spotify ads?
If you want a massive opportunity to gain more limelight and traction, then you should definitely try Spotify ads because the majority of the people (including you) are listening to the music on Spotify wherever and whenever they want; and since Spotify ads are in audio format, it gives you (the advertiser) a huge chance to gain more reach for their brand in-between the songs.
Of course! Many people use Spotify Premium for an Ad-free experience but the rest of us stingy folks would rather suffer some Ads than spend 9$ per month on Premium.
If you're sitting there like "bleh! visual ads are way better than those Spotify ads" then you definitely need to change your mindset because it has been proven that Spotify ads are 25% more effective than the usual ads ( You must've already guessed the reason).
So now you must be excited to try out Spotify ads, but no idea how to properly start those ads– fret not, in this article we have covered how to correctly start the Spotify ads to gain enormous traction.
The Steps:
If you think you're ready to advertise yourself (not literally unless…) in the presence of 117 million+ people and give tough competition to your competitors, keep reading.
Step 1: For starters, you'll need to find "SpotifyAdstudio" on chrome because as the name says, this place is where you can effortlessly create your ads for Spotify. Once you find it, "signup" using the Google account/ Phone number/ Facebook account that you use on Spotify and Spotify for Artists. Spotify Adstudio offers an easy-to-understand interface with plenty of tips that can be useful while creating multiple ads for Spotify. If you want to save time and know all those steps, keep following.
Step 2: Step 2 is mostly planning, so it can be done even before you sign up in Spotify Adstudio. In this planning, you must decide your "Adname" and your "Objective" and your "Audience", as they help you become more organized and push you slightly closer to the summit. If you fail to organize yourself, then congratulations, you've just earned yourself a ride on the Titanic.
If you're having trouble naming the ads, then try to name them generically or as specific as you can. As for objective, it comes before you pick a name for your Ads because having an objective is the true first step. So ask yourself a simple question–What is your objective? Is it to connect with your audience, or is it promoting your brand, new services, or music? If your objective is clear to you, it'll bring out your creative side and use that creativity to create ads. You can also create a sponsored playlist filled with songs that snuggly fit your special sale and can easily get out the message; if not that then just opt for custom sponsored audio posts. After you've penned down the Ad name and your objective, you'll need to decide which target audience as it makes things a lot easier if you know what type of audience you wish to attract, if you don't know what type of audience you wish to target, then answer a few questions below.
Are you targeting a particular gender?
Do you have any specific age group as your targeted audience?
Are you planning to target your audience based on geographical information?
If those factors are clear to you and if you're also able to narrow your audience definition, then you'll see some incredible results.   So now if you're clear with the first step, then let's move onto the next step.
Step 3: One should move onto this step only if they think they're as organized as they can be because if you act without proper preparation, you'll be losing money and a lot of it; no effort shall be lost since you didn't put any in it– So if you want to keep your money safe and earn more of it, prepare as good as you can.
In this step, we'll discuss your budget (Well, the ads ain't free Pal) and the most ideal campaign length. On Spotify you'll need a minimum of $250 to run your ad campaign, yes it seems like a big amount, but if you think about the size of the audience you might be able to reach– $250 seems worth every penny.
And once you pick a time frame for your ad– which includes "startdate", "enddate", and at what time of the day you wish to run your ad, you'll be good to go. And do note that once you start your campaign, your total budget will be divided as per the number of days you'll be running the ad since you'll have fierce competition–you may even have to pay a bit more. If you're uncertain or do not see the ROI of your ad, you can withdraw the Ad and the remaining amount will return to you (sounds good eh?).
Step 4: This is the final step to start your Spotify ads and in this step, you'll be simply "creatingyourad" and also adding a "Display image" to it– for creating your ad, first you'll need to upload the Ad audio clip. If you don't think whatever you've got isn't too good then hire some voiceover freelancers, they'll give you incredible results whether you opt for a cheap freelance or an expensive one (we recommend expensive ones because they know what they're doing).
But if you want to be stingy (nothing wrong with that) and have a written script for the Ad, then simply share it to Spotify, they'll make a voiceover for you at practically zero costs– once you get your voiceover, just upload it and you're done.
Ah! Nearly forgot the display image! Easy to forget about it since the majority prefers to listen to music in the background. But you must've already seen the unique image whenever an ad plays. This unique image comes with a headline through which you can convey your message and! This display picture is clickable, so you can make its utmost use by adding a link to your landing page.
Final Note
Now that we've run out of the steps and have laid out all our cards, it's entirely up to you how you utilize those tips and get maximum benefits. But once again we'll like to remind you that there are 170 million (and counting) people on Spotify–act wisely, don't be a major embarrassment.
---
Tips to build your Spotify fans Organically
Spotify is an enormous platform that streams millions of songs made by various talented artists that are just too easy to get lost in. We can agree that getting popular on Spotify is like a dream come true but we understand that achieving that dream is quite hard; unless you advertise yourself and build a good follower base.
Gaining followers, that too organically isn't easy as it seems, but it isn't impossible, you just need the right strategies and obviously great music to make it possible. Spotify is the best place for artists to gain opportunities and a stable source of income along with a huge fanbase. So if you think your music is great and want to attain the fame you rightfully deserve–here are some tips that will help you grow your presence on Spotify without buying any paid promotional services.
Build a strong brand image on any of the social media platforms.
Having a weak Instagram or Twitter image can easily make it hard for you to gain plays or followers on Spotify. So it's better to make a strong brand image on all the major social media sites before diving in. Plus, you can understand your audience even better by interacting with them, posting relevant content, and giving value to your audience.
Share photos and stories about the project you are working on, making your audience a part of your progress will help you grow a relationship with them. So make sure that you don't use these platforms just to promote your music, instead, use it for making a personal connection with your audience. This might take some time, but once you grow followers it will be easier for you to become blue tick verified.
Taking advantage of different social media platforms.
Social media can help you drive traffic to your Spotify page and gain loyal fans. So once you have gained followers and understood your audience. Start sharing your playlist and encouraging your fans to follow you on Spotify.
Insert the link to your Spotify playlist in the bio section of all your social media platforms. Join various groups on Facebook and Reddit where you can share your music. Reddit can be a great platform for you, as the user engagement is really high there. And you can find various subreddits that host competitions for best playlists.
Another great way to promote your music is by joining music-related conversations. Everyone is trying to sell something on social media, to make sure that the playlist or link that you share won't get lost in that noise, you should join conversations and provide useful insights before promoting your work.
Collaborate with other Artists
Collaborating can be another great way to expand your fanbase, since we are building fans organically cross-promotion is important. Build a network with other music creators, find artists who have the same interest, and are in the same genre as you. Collaborate and create music together, both of you will be promoting that song to your respective fanbase, which will lead to exposure from the cumulative following.
Don't forget to create your own themed playlist
This might be the most obvious thing to do, but many artists don't do this. So don't forget to create theme-based playlists (you can always ask for suggestions from your audience). Be active and manage your playlist, keep on updating it. This feature of playlists helps the users to find the genre that they love, explore new songs, and let them find undiscovered artists.
You can create different theme-based playlists by putting the best songs (of popular artists) which can clubbed together with your songs. You can offer to do this for your fans, after understanding their needs. Pin your playlists on your Spotify artist profile. To make your playlists look even interesting add a unique picture that goes along with the mood of your playlist. And do not overdo it, having a playlist with too many songs from only one artist or having hundreds of songs in a playlist won't make people follow it.
Another great source to draw traffic is YouTube. You can add 50% of your song and provide a link for the full song in your bio. You can even add a song on YouTube and add your playlist link in the bio.
But make sure that 50% of your song can make pop and encourage people to click on your link. You can also contact other YouTubers, who promote songs for different artists.Upload that same video on all the other social media platforms to get the best results.
This is the first thing anyone sees, your artwork will attract potential audiences and make them check out your album. There are many popular albums, whose art is unique and interesting. This aspect does play a role in getting more plays and streams. Even though it might not seem an important thing, but it is, it will show how well established artist you are. The same goes for the playlist cover, so make sure the artwork is relatable and interesting at the same time.
Connect with a local business you are familiar with.
This is a smart way to promote your playlists and songs. If you are familiar with any retail store, cafe, restaurant, etc. You can ask them to add your songs to their playlist or offer to make a playlist for them. So whoever visits that store or cafe will be able to enjoy your music.
This will strengthen your local fanbase, which can help you grow. And if they like your music they might check out your music so it can be another great organic source of traffic.
And lastly stay consistent, to win in the long run, you must stay consistent. Developing your brand is a never-ending process, and you can't achieve that overnight. You have your fanbase and you understand them, now keep on providing satisfying content for them. Having only a few releases can make your existing fans lose interest easily.
Plus, if you keep on releasing new songs there are more chances of you cracking the Spotify algorithm.
---
Authors' note
I hope that these tips help you gain new followers and get more plays and streams on Spotify. So start promoting your music and get into its top charts.
Check this video for organic Growth On Spotify:
Sours: https://www.reviewsxp.com/blog/buy-spotify-plays/
Review spotify jedi.net
My wrists. - "If you run away, your sucker will remain with us. Well. What are you standing for.
Kotiēr - Underflow
Upcoming fucking in front of the cameras, went to Mikha's hut. At Micha's, we quickly figured out the table, with drinks and snacks, and started the music. About half an hour passed, and under the guise of buying cigarettes I went into the car behind the camera.
Similar news:
I have no idea how it happened. He was always quite slim, and now the new problem is to keep the figure. However, I already lost the first battle in the fight against excess weight - some jeans on me barely fit, while others I could not. Fasten.
1327
1328
1329
1330
1331