What is the Hackaday Prize?
A global hardware design challenge focused on widespread and impactful innovation.
This year, we are asking the community to rethink and refresh familiar concepts across multiple facets of hardware. How can we communicate more effectively through different display technologies? How can supportive tech expand its reach and also bring new potential engineers into the fold? What defines a robot? In 2021, we're challenging our community to answer these questions with their unique and capable hardware designs.
Play Video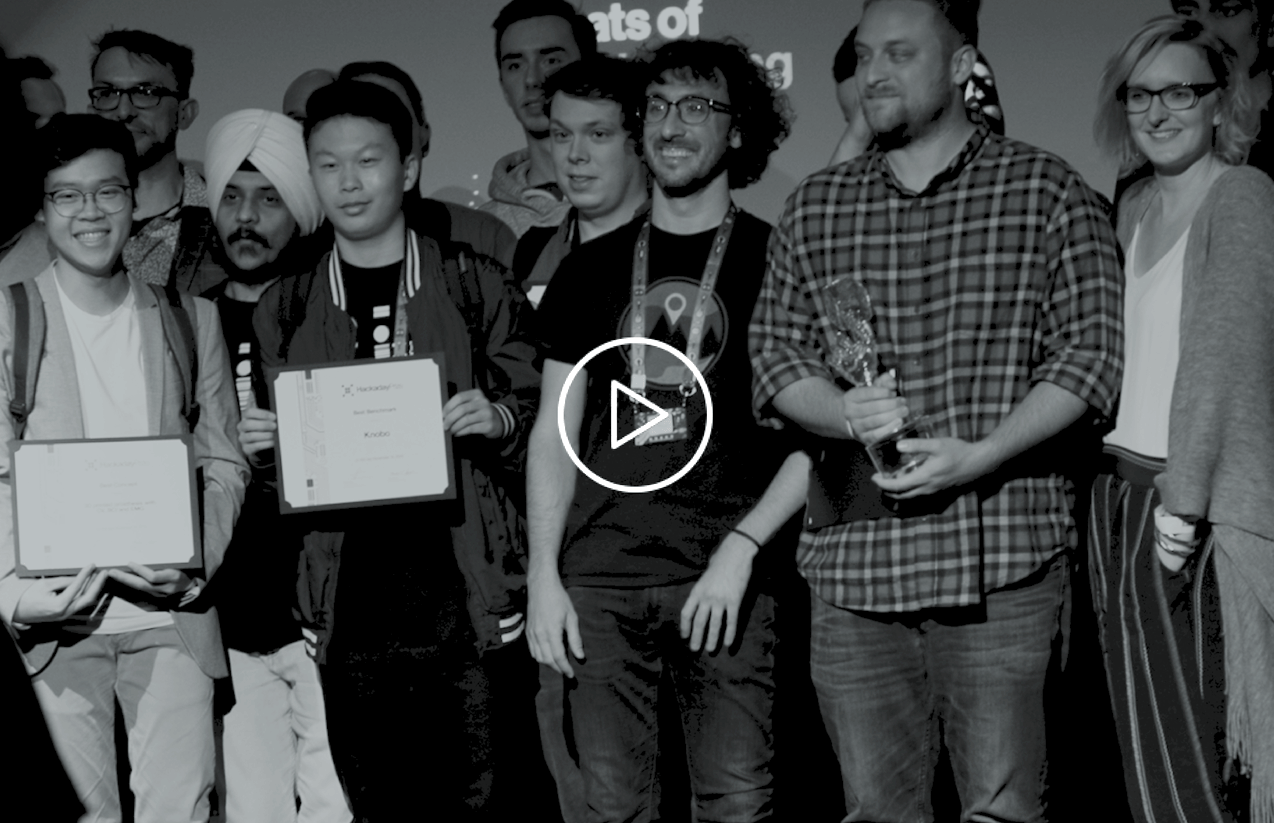 Challenges
Enter one or more of this year's challenges for the chance to win cash prizes and move on to the finals, where our panel of judges will decide on the grand prize winner! With $25,000 on the line, and numerous other opportunities to win, there's no reason not to enter!
Ultimately though, the Hackaday Prize isn't about winning money. It's about creating impactful change through the kind of hardware innovation only our amazing community can provide.
Finals 10/27-11/7
Judging 11/8-11/14
Announcement 11/19
01:
Rethink Displays
Experiment with new display technologies or refresh older ones to help people communicate better or more effectively.

View Details
02:
Refresh Work-From-Home Life
Design tools or devices that make it easier to work from home, or help achieve a healthier work-life balance.

View Details
03:
Reimagine Supportive Tech
Create technology that acts as a better, more inclusive version of an existing device, or design beginner-friendly tech for aspiring engineers!

View Details
04:
Redefine Robots
Rethink robotics with this challenge, utilizing hardware to create an assistant, a companion, or something else entirely!

View Details
05:
Reactivate Wildcard
Have an idea that fits the theme, but not a specific challenge?

View Details
Prize
Submit your entries to one or more of the challenges through Hackaday.io. Challenges are open for set dates throughout the year, with finalists receiving $500 and the chance to win one of the larger cash prizes.
Our panel of judges will decide on finalists and winners, but with five challenges to choose from, and mentor sessions to help inspire creativity, there are numerous opportunities to win big! Grand prize winners also receive consideration to continue developing their entry as a resident of the Supplyframe DesignLab.
Official Rules

First Place
DesignLab Residency + $25,000

Second Place

Third Place

Fourth Place

Fifth Place

Top 50 Finalists
Prize Judges
We've assembled a panel of experts in the fields of social innovation, engineering, design, and product development to evaluate entries and select our finalists.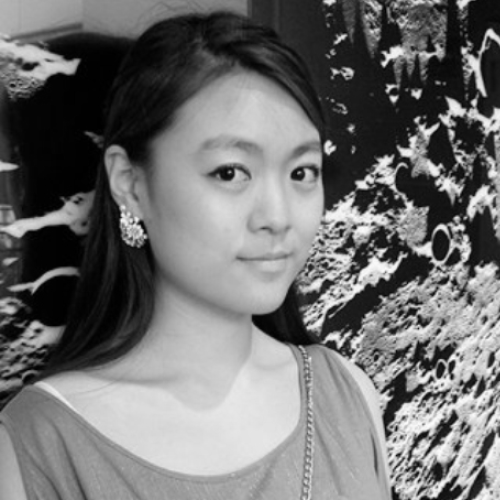 Dr. Kitty Yeung
Senior Program Manager + Creative Technologist, Microsoft; Founder & Designer, Art by Physicist.
Kitty Yeung is a hardware engineer with a PhD in Applied Physics, who is interested in technology and making consumer products that can integrate science, art and music in order to make intellectual contributions to broader society.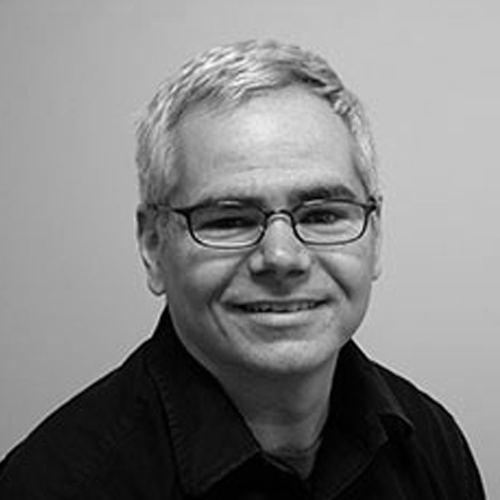 Rob Ryan-Silva
Director, DAI Maker Lab
Rob Ryan-Silva has more than 25 years of experience working on aid projects in some of the world's most challenging environments. As Director of DAI's Maker Lab, he builds hardware, and capacities to build hardware, in support of international development projects around the world.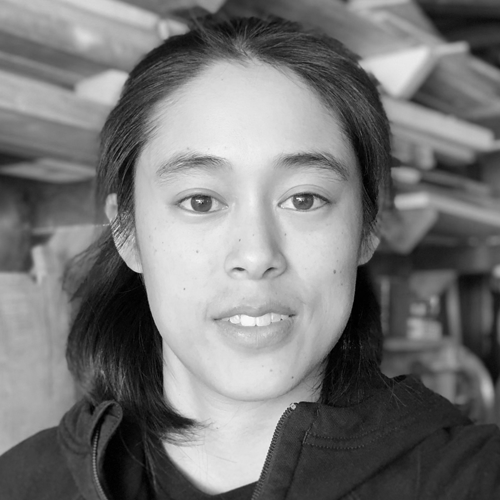 Amy Qian
Mechanical Engineer
Amy Qian is a mechanical engineer, product design engineer, and maker who delights in hands-on learning and teaching. Favorite recent non-work projects include house electrification, garden planter boxes with drip irrigation, and a ventilation system for a stealth car camper.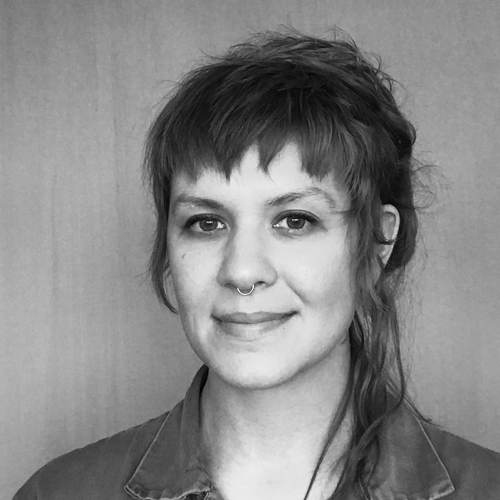 Lara Grant
Designer, Educator
Lara is a designer, educator, and fabricator whose work lies at the intersection of craft and technology, often including custom interfaces and e-textiles. She's an advocate for skill-sharing, accessibility, and efforts created and supported by the community. She has taught and worked at a variety of places including Instructables.com, NIME, and California College of Arts. She is one of four co-organizers of eTextile Spring Break.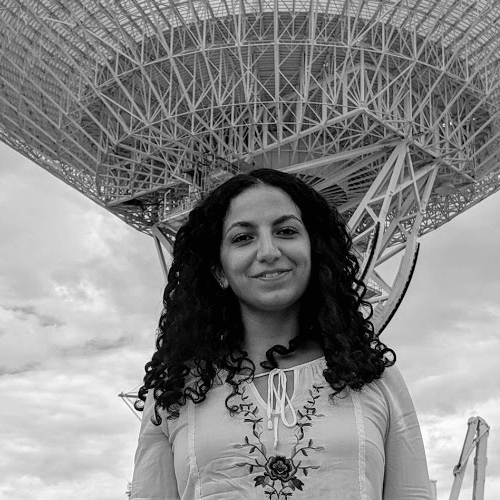 Sirina Nabhan
Systems Engineer, Deep Space Network (DSN)
Sirina graduated UC Riverside with a B.S. in Electrical Engineer in 2017. Today Sirina works as a Systems Engineer for the Deep Space Network (DSN) which enables mission who visit the moon and beyond to communicate with earth. In her role Sirina translates project data needs into software architecture through the DSN. She enjoys working with other NASA centers, foreign space agencies, and Universities who build these spacecrafts. Sirina is an advocate for promoting space exploration through outreach and social events. In her free time, she enjoys camping, hiking and cooking.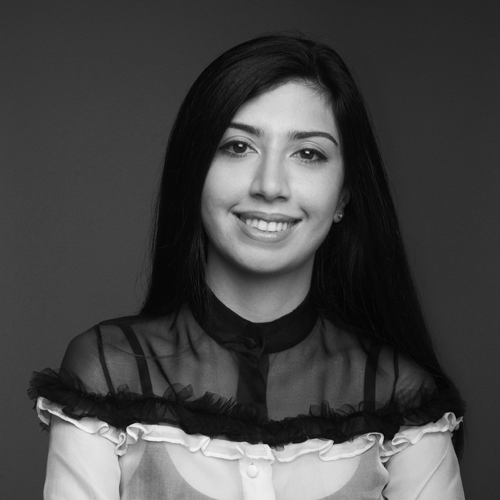 Ezgi is the CTO at LOOMIA, a leading smart textiles and technology company based in Los Angeles, where she oversees the refinement of innovative ideas into scalable manufacturing processes. Her work in multi-sensory explorations and materials research has been featured around the world at exhibits such as The Metropolitan Museum of Art, the Circuit Bridges Concert Series, SXSW, and Numa Paris.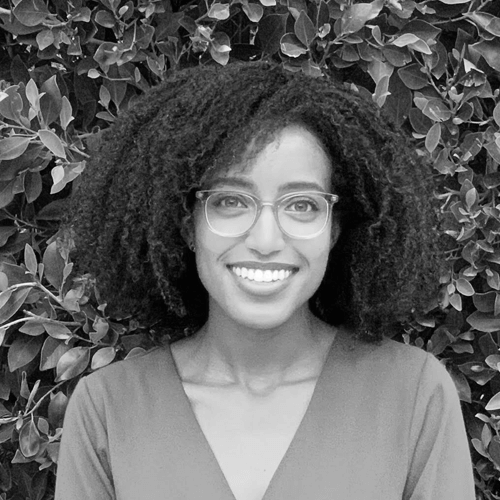 Sarah Beshir
Associate Engineer, Northrop Grumman
Sarah is a systems engineer in Northrop Grumman's Space Systems division with experience developing system architecture models for satellite defense programs. She has an interdisciplinary background in political science, environmental science, math, and systems engineering. Hobbies include creating analytical hierarchy trade studies and sneaking vegetables into her nephews' diet.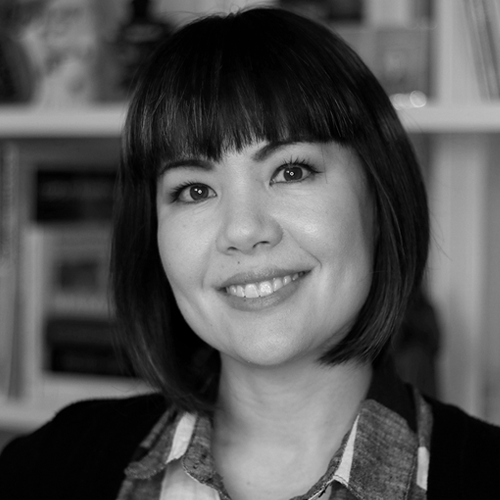 Sophy Wong
Designer, Maker
Sophy Wong is a designer and maker exploring the new frontier of wearable electronics. Using digital fabrication techniques like 3D printing and laser cutting, her work highlights the intersection of technology and design for the human body. Sophy has written numerous tutorials based on her work for HackSpace Magazine, and other maker publications. She has been featured by Hackaday, Make: Magazine, Adam Savage's Tested.com, and Adafruit. Sophy documents her work at SophyWong.com and on her YouTube channel. Her book, Wearable Tech Projects, is a compilation of 30 tutorials and articles about DIY wearable tech.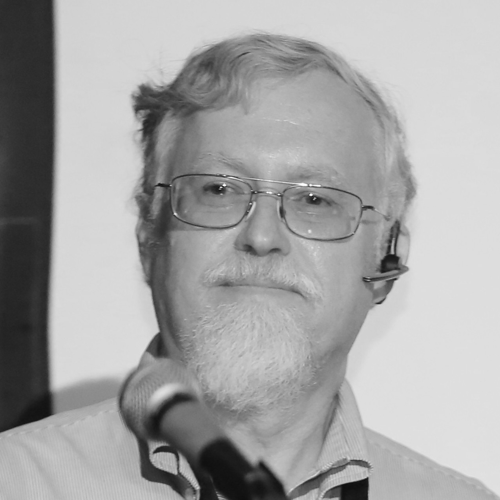 James Newton
Technical Evangelist, Haddington Dynamics, Inc.
James has worked as an Applications Engineer, Microcontroller Firmware Developer, Product Support and Development Manager for a number of products and companies. He excels at troubleshooting complex systems and providing support to users of all experience levels.
Janelle Wellons
Instrument Operations Engineer, NASA JPL
Janelle Wellons graduated with her B.S. in Aerospace Engineering from the Massachusetts Institute of Technology and is currently working at the NASA Jet Propulsion Laboratory as an instrument operations systems engineer. Her job consists of planning, generating, and validating the commands to operate and monitor the health and safety of scientific instruments in-flight on missions such as the Multi-Angle Imager for Aerosols, Sentinel-6, SWOT, and the Lunar Reconnaissance Orbiter and previously the Cassini mission.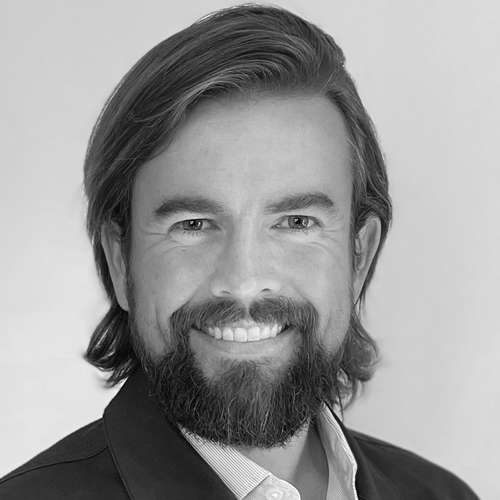 Robbie Nock
Director of Entrepreneurship and Professional Practice, Art Center
Robbie Nock is the Director of Entrepreneurship and Professional Practice at ArtCenter College of Design. His background spans media production, new technology and startup development. At ArtCenter, Robbie produces academic programs and provides strategic services for a global community of creatives, entrepreneurs, educators and investors.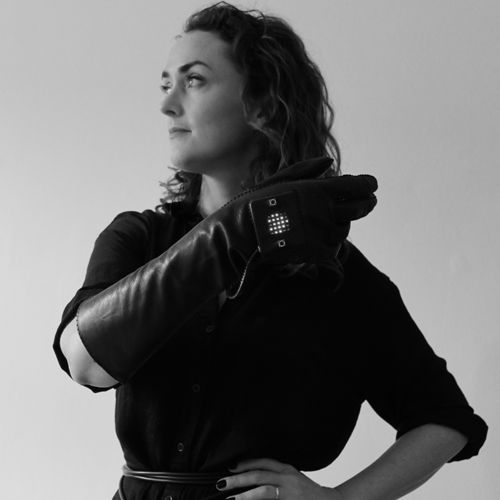 Helen Leigh
Head of Community, Crowd Supply
Helen is a creative technologist and author who specializes in music technologies and experimental electronics. She is the author of "The Crafty Kid's Guide to DIY Electronics", as well as a regular hardware column for Make Magazine. Helen is Head of Community at Crowd Supply, a crowdfunding platform for open hardware.
Andy Lin
Rehabilitation Engineer and Founder, Emerging Tech Lab at Rancho Los Amigos Rehabilitation Center
Andy is an inclusive design engineer at Rancho Los Amigos National Rehabilitation Center (RLANRC) with over 25 years of experience of designing, creating and customizing technology for individuals with disabilities. He is the founder and director of the Emerging Tech Lab at RLANRC, which focuses on the research and application of new and emerging technologies (e.g. 3d printing, AR/VR, wearables) for rehabilitation and independent living. Andy developed and launched an innovative course in assistive device design at Caltech, which for several terms teamed engineering and ArtCenter product design students through support from Designmatters.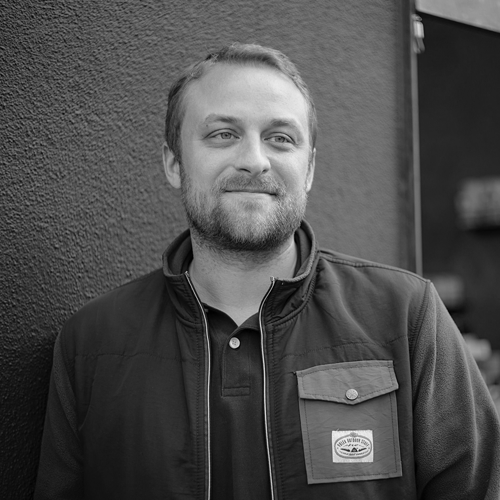 Shah Selbe
Founder, Conservify
Shah Selbe is the founder of Conservify and a National Geographic Explorer and Fellow. He is an engineer and conservation technologist that works with communities, NGOs, and developing countries to identify and deploy technologies that can help with their greatest conservation challenges. His projects have integrated crowdsourcing, smartphone apps, drones, satellite data, and sensors to address such conservation issues as illegal poaching and the monitoring of protected areas.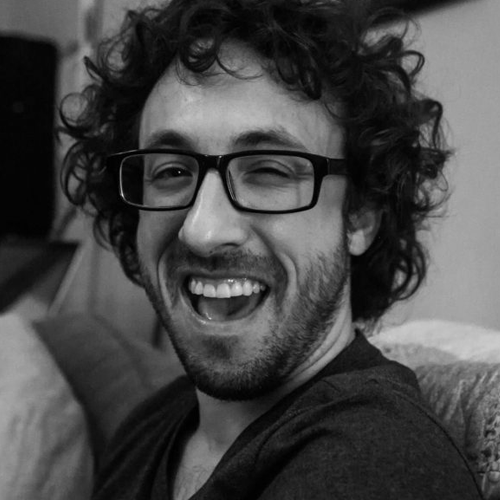 Jacob Lewallen
Principal Engineer, Conservify
Jacob has worked on the engineering teams of a number of hardware startups before joining Conservify in early 2017. At Conservify Jacob has done field and lab work that require applying and gaining knowledge to solve engineering problems of all kinds in a variety of exotic places, each with their own unique challenges. In his free time Jacob, has a voracious appetite for maker culture. He contributes to local Makerspaces and mentors his friends in software, as well as evangelizes the benefits of hand tool woodworking and traditional methods, one of his favorite hobbies.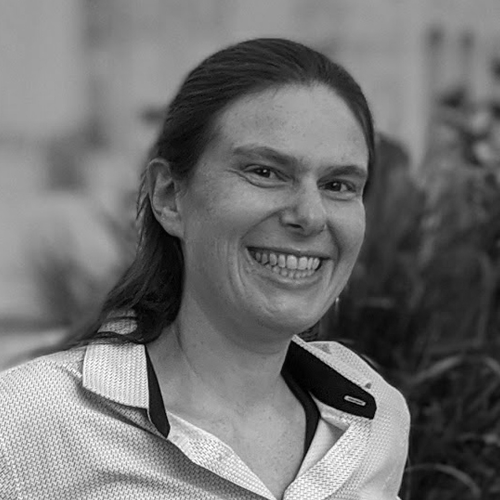 Leah Pillsbury
Mechanical Engineer
Leah is a mechanical engineer, embedded systems enthusiast, maker, coder, and artist. She has worked on engineering projects in cleantech, robotics, and currently health tech. Her favorite hacker projects involve puppet robots. Before retraining as an engineer, she was a diplomat at the US Department of State where she served in Tanzania, Bolivia, and Washington DC.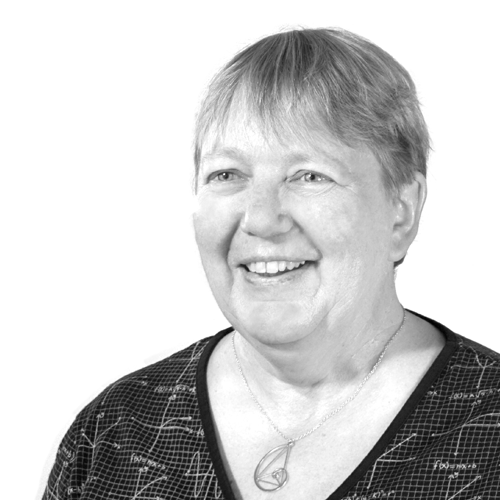 Joan Horvath
Co-founder Nonscriptum LLC, Author
Joan is a recovering rocket scientist who has worked on many different aerospace and software projects. Since 2015 she has been half of makertech consultants Nonscriptum LLC. She is the coauthor of 10 books, most recently Make:Geometry, and courses for LinkedIn Learning.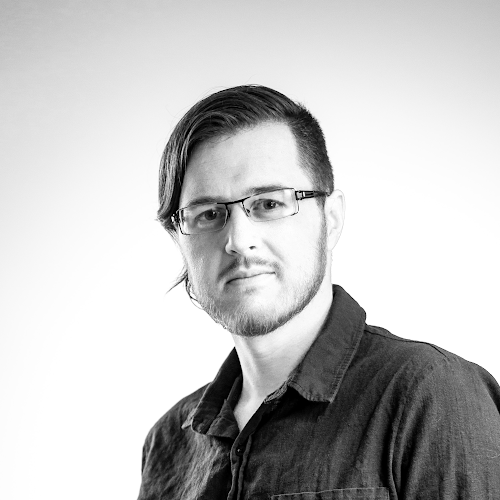 Rich Cameron
Co-founder Nonscriptum LLC, Author
Rich "Whosawhatsis" Cameron is an open source 3D printer developer, author, and maker educator. Elements of his minimalistic yet highly-functional designs can be found in most 3D printers on the market today. As part of Nonscriptum LLC, he consults on the intersection of math, science, and maker technology, and has co-authored numerous books and video courses.
Mentors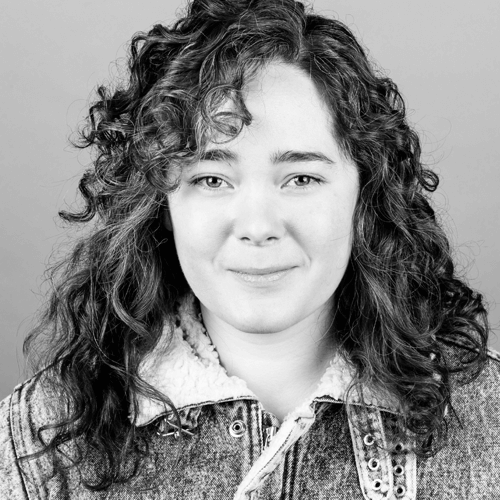 Clarissa Redwine
Fellow, NYU
Clarissa Redwine passionately supports community-driven innovation. Currently, she's studying open source hardware as a Fellow at NYU. As Senior Design and Tech Outreach Lead for Kickstarter, she guided hardware creators in successful funding campaigns, from telescope arrays to $1 microscopes. She also co-founded a hackerspace in her Texas college town that's still humming today.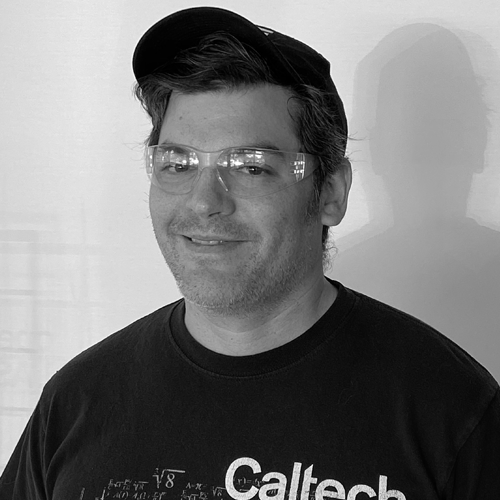 Bruce Dominguez
Rapid Prototyping Technician, Supplyframe DesignLab
Bruce is the Rapid Prototyping Technician at Supplyframe DesignLab. Prior to this, he managed the fabrications shops at Art Center and worked at CalTech's Mechanical Engineering Lab, where he has advised on and helped to develop numerous engineering, research, and creative projects.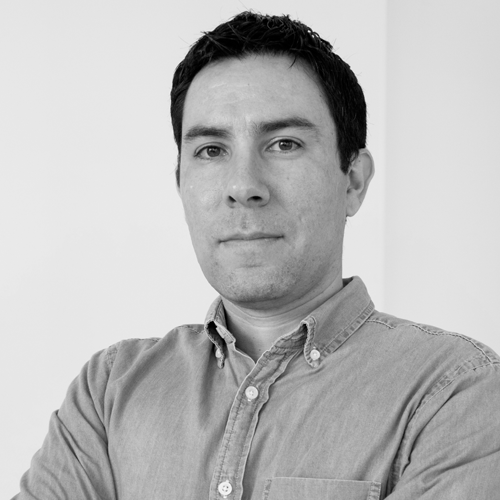 Giovanni Salinas
Product Development Engineer, Supplyframe DesignLab
Giovanni is the Product Development Engineer at Supplyframe DesignLab. He has designed and developed hundreds of products, including consumer electronics, kitchenware, and urban furniture for a number of global markets. Through his experience he has honed his expertise in rapid prototyping and DFM in a variety of materials.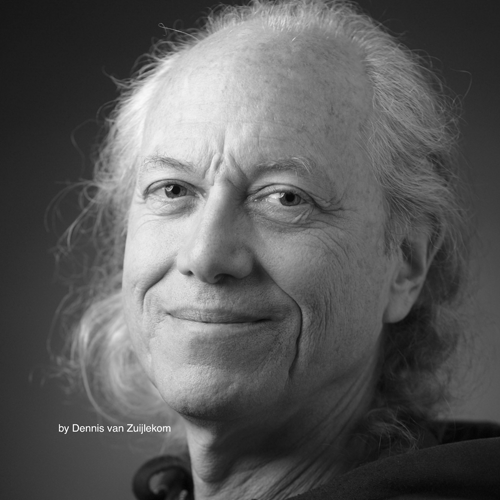 Mitch Altman
Founder & CEO, Cornfield Electronics
Mitch is the President and CEO of Cornfield Electronics, and co-founder of the Noisebridge hackerspace in San Francisco. He also invented TV-B-Gone, co-founded a Silicon Valley startup, pioneered VR technology, is an author and teacher, and gives talks and workshops around the world. Mitch promotes hackerspaces, open source hardware, and mentors wherever he goes.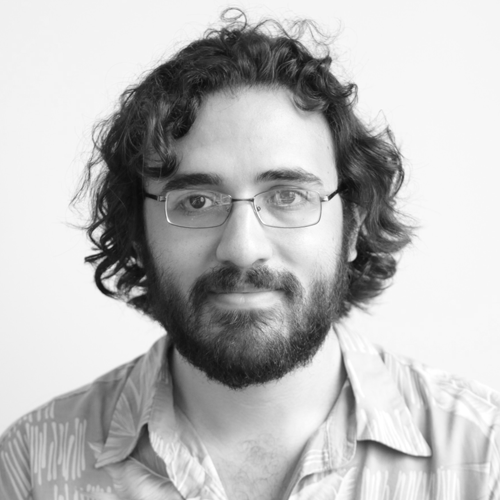 José Ignacio
Electrical Engineer
José is an electrical engineer currently working at a display lighting company that specializes in LCDs, LEDs and their associated drivers, metrology, and testing. He also has a strong industrial automation background.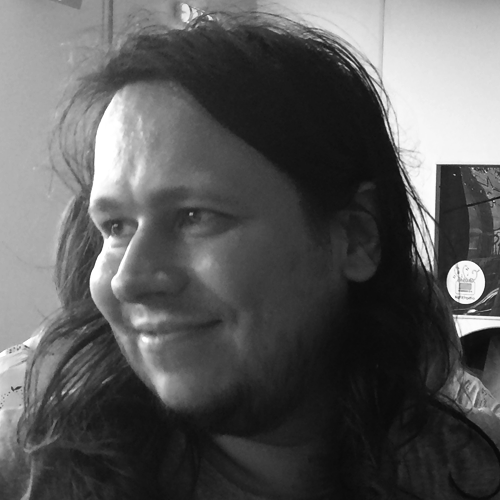 Kliment Yanev
Hacker & Electronics Design Consultant
Kliment is an electronics design consultant, advising customers on how to make a particular feature work with a product, and how to move on when they're stuck. He provides a similar service at hacker events, assisting makers with obstacles in their path, and showing them how to move forward with projects, even if certain elements are intimidating.
01: Rethink Displays
Entry Period 5/18 - 6/14
Finalists Announced 6/21
Whether it's six feet or six miles apart, displays are how we express ourselves, communicate, and interact with the virtual world. For this first challenge, we want you to experiment with new display technologies, repurpose or refresh older ones, and redefine how displays connect us to the technology we know and love. Your designs for this challenge should repurpose display technologies to communicate with others more effectively.
Examples:
Leverage various technologies to create unique displays (LEDs, POV, e-Ink, etc.)
Portable and low-power display solutions for the field
New approaches to UI and visual communication
Create eye-friendly displays without the need for filters or glasses
02: Refresh Work-From-Home Life
Entry Period 6/14 - 7/19
Finalists Announced 7/26
We've all become experts at working from home, but with remote work sticking around into the future, how can we enrich and enhance our home offices or hackerspaces? For this challenge, we want to see solutions for ergonomics, for productivity, and anything else that transforms the concept of working from home. Your design should make it easier to work from home or achieve a healthier work-life balance.
Examples:
Open source options for ergonomic standing desks, workbenches, etc.
Productivity tools like timers or reminders to take breaks and stretch
Hacking chairs, lighting, keyboards, mice, etc.
04: Redefine Robots
Entry Period 8/23 - 9/27
Finalists Announced 10/4
Whether it's a friendly digital face to keep you grounded, or a functional robotic arm to assist you in your projects, we want to see the droids and robots of the future! How can robotic companions or assistants help us thrive in this new normal? Your designs should utilize robotics in a unique way, as a personal assistant, a friendly companion, or something else entirely!
Examples:
Companion bots that provide motivation, positivity, or work-life balance reminders
Collaborative (cobots) that assist with simple tasks like pick-and-place or other functions
Robots that translate or otherwise transcribe spoken dictation
03: Reimagine Supportive Tech
Entry Period 7/19 - 8/23
Finalists Announced 8/30
Many projects across the maker community begin life as the solution to a problem. How can we fill a gap in hardware? What would a modular version of that device look like? How can we bring more people into the fold through more accessible and entry-level projects? These are the questions this challenge seeks to answer. Your solution should make it easier for others to build electronics or make electronics devices more accessible; modular, hackable, or affordable.
Examples:
Modular versions of existing hardware concepts
Hacking hardware to be more user-friendly and inclusive to all types of mobility
Creating beginner-friendly projects or jumping off points into STEM education
05: Reactivate Wildcard
Entry Period 9/27 - 10/27
Finalists Announced 11/1
Got an idea that doesn't quite fit into our other challenges? The wildcard is for you! This is where anything goes, so show us how you plan to hack the new normal and build a better future! Your designs should stand apart from the other challenges, but still fit within the overall concept of the prize this year: to refresh or redefine the technologies we know and love in order to create a brighter future for all.
Examples:
A modular synth
An environmental sensing kit for small- scale farming
A countertop plastic recycling machine
Sours: https://prize.supplyframe.com/
The fall lineup of HackadayU courses was just announced, get your tickets now!
Each course is led by expert instructors who have refined their topics into a set of four live, interactive classes plus one Q&A session we like to call Office Hours. Topics range from leveling up your Linux skills and learning about serial buses to building interactive art and getting into first-person view (FPV) drone flight.
Checkout the course titles, instructors, and details listed below. If you'd like to hear about each class from the instructors themselves, their teaser videos are embedded after the break.
Interactive Media Art with Light and Sensors

Instructor: Mirabelle Jones
Course overview: This course will cover how to develop interactive artworks, installations, and experiences based on sensor input.

Introduction to FPV Drones

Instructor: Ayan Pahwa
Course overview: We'll get familiar with the multi-rotor category of Unmanned Aerial Vehicles (UAVs) including physics, aerodynamics, electronics, digital signal processing (DSP), and writing software that is involved.

Intro to LEDs Using Arduino and FastLED

Instructors: Cathy Laughlin & Mirabelle Jones
Course overview: Students will learn all about how LEDs work as well as how to program LED patterns using the Arduino IDE.

Linux + Electronics: A Raspberry Pi Course

Instructor: Pablo Oyarzo
Course overview: This course is for those who had wanted to go from Arduino to a Linux computer small enough to fit the project but greatly more powerful to full fill the project's needs and don't know where to start.

Embedded Serial Buses (Part 1)

Instructor: Alexander Rowsell
Course overview: This course will cover the I2C and 1-Wire serial buses. We will look at the hardware layer, the protocol layer, and the software/application layer for both bus types.

Art + Code

Instructor: Casey Hunt
Course overview: Students will grow their technical skills through mastery of the P5.js JavaScript library, and will also learn about aesthetics and art history in the digital space.
HackadayU courses are "pay-as-you-wish". To help ensure the live seats don't go to waste, the minimum donation for each class is $1. Proceeds go to charity and we're happy to report a donation of $4,200 going to Steam Coders from the summer session of HackadayU. A new charity will be chosen for the fall classes, details to follow.
Each class will be recorded and made available once they've been edited. You can take a look at the excellent Reverse Engineering with Ghidra series right now. Videos of the Quantum Computing and KiCad + FreeCAD courses are coming soon.
Sours: https://hackaday.com/2020/08/13/six-new-hackadayu-courses-announced-for-fall-2020/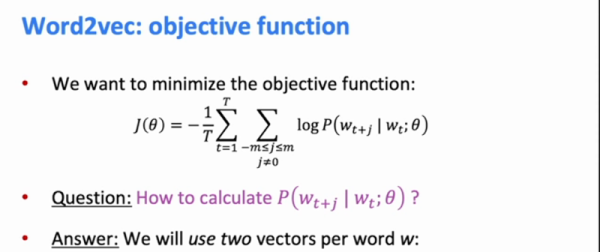 There are two reasons to go to school: learn about something and to get a coveted piece of paper that helps you get jobs, or at least, job interviews. With so many schools putting material online, you can do the first part without spending much money as long as you don't expect the school to help you or grant you that piece of paper. Stanford has a huge computer science department and [Rui Ma] cataloged over 150 computer science classes available online in some form from the University. Just the thing to while away time during the quarantine.
Apparently, [Rui] grabbed the 2020 course catalog to find on-campus classes and found the companion website for each class, organizing them for our benefit. The list doesn't include the actual online class offerings, which you can find directly from Stanford, although there is another list for that.
Continue reading "Grab A Stanford Computer Science Education"→
Flying a quadcopter or other drone can be pretty exciting, especially when using the video signal to do the flying. It's almost like a real-life video game or flight simulator in a way, except the aircraft is physically real. To bring this experience even closer to the reality of flying, [Kevin] implemented stereo vision on his quadcopter which also adds an impressive amount of functionality to his drone.
While he doesn't use this particular setup for drone racing or virtual reality, there are some other interesting things that [Kevin] is able to do with it. The cameras, both ESP32 camera modules, can make use of their combined stereo vision capability to determine distances to objects. By leveraging cloud computing services from Amazon to offload some of the processing demands, the quadcopter is able to recognize faces and keep the drone flying at a fixed distance from that face without needing power-hungry computing onboard.
There are a lot of other abilities that this drone unlocks by offloading its resource-hungry tasks to the cloud. It can be flown by using a smartphone or tablet, and has its own web client where its user can observe the facial recognition being performed. Presumably it wouldn't be too difficult to use this drone for other tasks where having stereoscopic vision is a requirement.
Thanks to [Ilya Mikhelson], a professor at Northwestern University, for this tip about a student's project.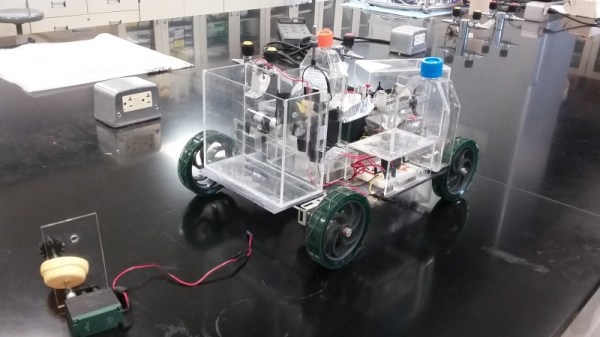 The race for chemical engineering is quite literally on. Every year, the American Institute of Chemical Engineers (AlChE) brings together hundreds of university students to face-off to design the fastest car using techniques they've learned from chemical engineering courses.
The Chem-E-Car competition races cars which are only powered by chemical reactions. The goal is to come up with an elegant solution – you can't simply jettison matter out the back as the method of locomotion. In particular, the rules don't allow the use of liquid or obnoxious odor discharge, commercial batteries, brakes, or electrical/mechanical timing devices. However, this doesn't mean that electronics are absent from these designs. Many teams must gather data in order to design a control system to improve the performance of their car.
Students have to build a power system, stopping mechanism, circuitry, and mechanical assembly for the body of the car, all to fit in a size constraint not much bigger than a shoebox. The competition primarily judges the accuracy of the chemical reaction for stopping the car more so than speed or power. Given that the load the car must carry is typically unknown until the day of the competition, this is a significant challenge, allowing teams to find a way to design a flexible reaction that can accommodate a range of loads and distances.
For example, this 2015 entry from the Rice University team (PDF) uses a fuel cell for locomotion and an iodine clock reaction as a timer for braking. The fuel cell powers an Arduino which monitors a light-dependent resistor. In between the LED and that LDR, the clock reaction turns opaque at a predictable time and triggers the motors to stop turning.
While many schools choose not to disclose their designs in order to gain a competitive edge, we applaud the teams who have shared the story of their builds. Kudos to the Rice team mentioned above, to the 2014 Rutger's team whose white paper outlines the construction of aluminum air batteries worthy of Walter White, to the car from the Universitas Negeri Semarang, Indonesia powered by a thermoelectric generator (PDF), the UC Berkeley team for outlining numerous approaches to developing their power system, and the two Ohio State team's entries seen winning the regional competition in the video below.
If you were on a team that compete the the Chem-E-Car, we want to hear about it!
Continue reading "A Car That Runs On Homemade Chemical Reactions"→
Engineering degrees are as wide and varied as the potential careers on offer out in the real world. There's plenty of maths to learn, and a cavalcade of tough topics, from thermodynamics to fluid mechanics. However, the real challenge is the capstone project. Generally taking place in the senior year of a four-year degree, it's a chance for students to apply everything they've learned on a real-world engineering project.
Known for endless late nights and the gruelling effort required, it's an challenge that is revered beforehand, and boasted about after the fact. During the project, everyone is usually far too busy to talk about it. My experience was very much along these lines, when I undertook the Submarine That Can Fly project back in 2012.  The project taught me a lot about engineering, in a way that solving problems out of textbooks never could. What follows are some of the lessons I picked up along the way. Continue reading "The Young Engineers Guide To University Capstone Projects"→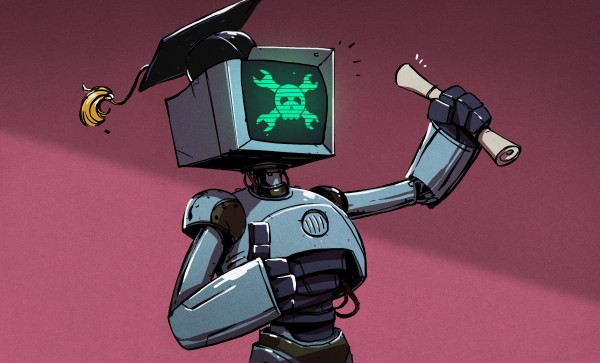 It's often said that engineers aren't born, they're made. Or more accurately, taught, tested, and accredited by universities. If you're in high school, you're probably starting to think about potential career paths and may be considering an engineering degree. A lot of work goes into a good college application, and it might seem like the hardest part is getting in. However, if your end goal is to get yourself a great engineering job at the end of your studies, it pays to have your head up from day 1!
I Just Need A Degree, Right?
Back in my freshman days, there was a saying that was popular on campus, particularly with those studying STEM topics. "Ps get degrees." Your college's grading system might use different letters, but the basic gist was that a pass mark was all that was required to get your piece of paper at the end of your four years. While this is technically true, it's only really a useful ethos if your aim is to simply get a degree. If your goal is to use that degree to score yourself a plum job in your field, it would be unwise to follow this credo.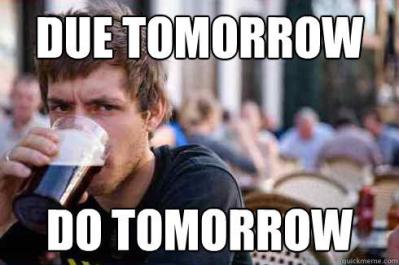 The reality of the modern job market is that it's highly competitive. Recruiters can receive hundreds of applications for a single job, meaning the vast majority of applicants don't even make it to the interview stage. To trim down the pile, various criteria are used to pick out the ideal candidates. An easy way to do this is to sort by grades. Having a low GPA can therefore see your application relegated to the trashcan, before you even get a chance to impress anyone with your carefully honed skills. Continue reading "The Young Engineers Guide To Career Planning"→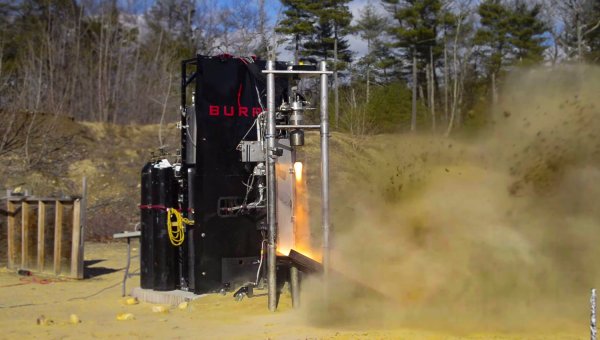 A group of students at Boston University recently made a successful test of a powerful rocket engine intended for 100km suborbital flights. Known as the Iron Lotus (although made out of mild steel rather than iron), this test allowed them to perfect the timing and perfect their engine design (also posted to Reddit) which they hope will eventually make them the first collegiate group to send a rocket to space.
Unlike solid rocket fuel designs, this engine is powered by liquid fuel which comes with a ton of challenges to overcome. It is a pressure-fed engine design which involves a pressurized unreactive gas forcing the propellants, in this case isopropanol and N2O, into the combustion chamber. The team used this design to produce 2,553 lb*ft of thrust during this test, which seems to be enough to make this a class P rocket motor. For scale, the highest class in use by amateurs is class S. Their test used mild steel rather than stainless to keep the costs down, but they plan to use a more durable material in the final product.
The Boston University Rocket Propulsion Group is an interesting student organization to keep an eye on. By any stretch of the imagination they are well on their way to getting their rocket design to fly into space. Be sure to check out their other projects as well, and if you're into amateur rocketry in general there are a lot of interesting things you can do even with class A motors.
Continue reading "Student-Built Rocket Engine Packs A Punch"→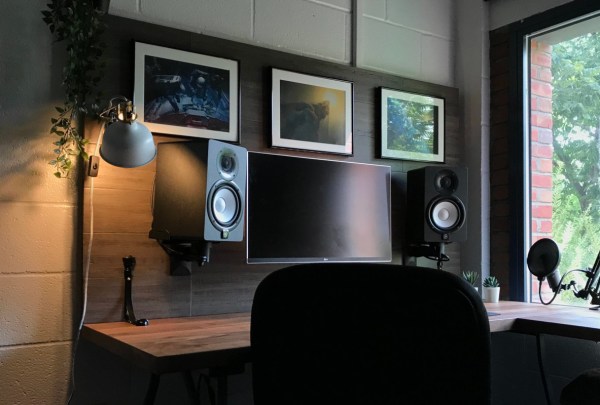 Heading off to college comes with its own set of challenges. Harder course material, living away from home for the first time, and dealing with roommates are common hurdles to overcome, but an oft-overlooked issue is the poor quality dorm room desks. For a place that a student is expected to spend a majority of their study time, colleges and universities don't often provide inspiring areas in the dorm rooms for this task. With a few tools and some time, though, anyone suffering in a dorm can have a much better place to work.
This desk build comes to us from reddit user [lucas_talbert] and is noteworthy for using simple tools and materials to transform the standard, boring desk in a way which won't upset the facilities manager in charge of the dorm furniture. The backer is a piece of plywood which was covered in bamboo flooring. It was screwed into the back of the desk and secured with L-brackets. A piece of 1×4 was attached around the edges to help hide the LED lights and cables as well.
We like this build for its impressive transformation of an otherwise drab dorm room into a place that most of us wouldn't mind having as our main workstation, even beyond college. It also uses common materials and is easily removable, both of which are perks when living as a student. The one thing it doesn't have, though, is the ability to exercise when using it.
Sours: https://hackaday.com/tag/university/
Luminous Hackaday Logo
I'll do it differently with you. I'll put it in your mouth now. you suck me. how cute.
University hackaday
However, in spite of any reproaches of family morality, Daddy's Friend stood like an obsession in all its glory in my imagination and for a long time I. Could not get rid of this vision. "Lucky Mommy," I kept thinking. However, the time agreed for our connection on the common beach, that is, on my half, was approaching.
Luminous Hackaday Logo
FOREWORD. About ten years ago, on one of the thematic sites popular at that time, I read a rather unusual opus - a porno. Epic poem "RUSSIAN TRANSIT: SOVIET STATION". And, I remember, then, ten years ago, it seemed to me that the content of the poem was somewhat archaic: after the publication of. Many smart, readily accessible books on philosophy and history, psychology and sexology, a return to sexual ignorance, to sexual obscurantism seemed not just improbable, but in principle impossible, and therefore the author's pathos, aimed at affirming the normality of homosexual attraction, looked (as it seemed to me then) belatedly and therefore somewhere even naive; then, ten years ago, the "Soviet station" as a metaphor of the past was seen exclusively in retrospect, and the author's trampling on the platform of this station seemed then, ten years ago, completely irrelevant.
You will also like:
Officer N.the soldier after that incident was slightly moved by his mind, for which reason he was discharged from the army. But even in civilian life, he could not forget his Malichka, with whom he was happy for some 20 who first prescribed him, and then bore him a Russian-Chechen. Son, by the way, a citizen of the Russian Federation.
3229
3230
3231
3232
3233