Bronx Collaborative High School offers projects, college-length research papers and oral presentations rather than Regents exams. Students go on ethnographic walking tours of Bronx neighborhoods. It is an easy trip to Wave Hill or Riverdale to study botany or math through architecture. Ninth-graders go camping, 10th-graders travel to Washington D.C., and 11th-graders take a multistate college tour. The school offers Spanish and Japanese. The Facebook page shows students raising money for a trip to Japan.
A racially diverse group of educators created the school, which opened in 2013, based on their work at the popular Institute for Collaborative Education (ICE), a small progressive school in Manhattan. Bronx native Brett Schneider, formerly assistant principal at ICE, is the founding principal of Bronx Collaborative. It has had some of the typical growing pains of a new school. The on-time graduation rate was lower than expected among the first graduating class, with roughly half the students graduating in four years. Students come to the school with challenges: about one-fifth have disabilities, and a fifth are learning English. More than half of the students miss 18 or more days of school. The school's two guidance counselors call and email parents in their preferred languages to keep on top of attendance, according to the Comprehensive Educational Plan (CEP).
The school's 90-minute courses are heavy on group work, conversation and debate. Students choose classes with the help of an adviser, like they would in college, with exciting titles such as The Bold and the Beautiful: Greek Mythology & Tragedy (English); Scramble for Africa (history); Spies and Codebreakers (math); and Catapults (science).
The school has a safe and welcoming tone, according to school surveys, the Quality Review and the CEP. One hundred percent of teachers would recommend it to other families. The CEP states that the school has become a popular choice for younger siblings, cousins and family friends.
Instead of exams, students must show mastery in a subject by planning, writing, editing and presenting 15-page papers in math, science, English and history to a panel of teachers and peers. All students take the English Regents exam, however, and have the option to take other Regents if they choose. High achievers may earn up to 12 free credits at Lehman College.
The campus has free counseling for students and families at an on-site clinic. Morningside Center works with educators to build students' social and emotional skills and to strengthen the school community. After-school tutoring and Saturday school are available for extra help.
Dozens of clubs and sports are available on the DeWitt Clinton campus, which boasts an eight-lane track, a swimming pool and more than 30 sports teams.
ADMISSIONS: Educational Option. The school seeks a range of low-, middle- and high-achieving students. Priority goes to Bronx residents. (Lydie Raschka, DOE data, July 2018)
Read more
Sours: https://insideschools.org/school/10X351
100 West Mosholu Parkway South 3rd Floor West
Phone (718) 543-1023 Fax (718) 543-1029
Email us at:[email protected]
| | |
| --- | --- |
| | |
| Students in "What's Cooking?"- Food Chemistry analyzing their freshly made smores. | A field day experience on our campus 8-lane track. |
High School Application Program # for 9th and 10th Grade High School Apps: X19A
Students of Bronx Collaborative High School (BxCHS) are academic detectives, bringing New York City's unique resources and rich history into the classroom to investigate real-world challenges. Our students produce technology and multimedia; trained to express their voices, critically evaluate evidence, and share their own innovative ideas beyond the school's doors.
Our learning is challenging and fun. Our courses tap into students' natural curiousity. Students learn new topics by experimenting under the guidance of teachers; they learn by doing meaningful tasks. Students work in teams, accept feedback from experts, and meet real-world expectations to prepare them for university and job experiences.
Our collaborations with scholars, government, community-based organizations, cultural institutions, educational programs, and outside professionals enrich our classes, offer field trips and provide resources.
We recognize each family and student as having individual needs for support. We encourage students to develop their myriad talents. Our counseling and guidance team support families from admission to graduation to make college attendance and success a reality. We prize individuality, diversity, and authenticity--working together to address issues of social justice and to create positive change in the world.
| | |
| --- | --- |
| | |
| Students in "The Bold & The Beautiful: Greek Mythology & Tragedy," students analyze literature and plays, debating the role and function of mythological storytelling. | The Class of 2017 enjoying a Campfire Contest @ Ramapo Experiential Learning Retreat in April 2014. |

Bronx Collaborative students with strong ELA performance can take free college classes at Lehman College for college credit. All students and parents receive comprehensive college counseling and special courses, fairs, and college visit opportunities. Bronx Collaborative classes are all 90-minutes long and meet every other day-- like college.
INTERNSHIPS
Mandatory Senior Internships offer all students academic credit and valuable hands-on real world career experience.
COLLEGE ORAL DEFENSE PAPER & PANELS REPLACE TESTING
By state approval, we replace Regents Exams with a portfolio requirement-- college-level written papers and one hour oral defense panels before a committee of teachers, parents, and students. All of our graduates demonstrate the skills to research, write, and defend their ideas on a college level.
STUDENT CHOICE
Students select their courses from a menu of department offerings (like college) with the support of their "advisor." Freshman have an Introduction to Critical Thinking CORE program during their first half-year.
RESTORATIVE PRACTICE/SOCIAL JUSTICE
Our faculty are hand-picked to support student-centered learning. Teachers receive training as Advisors and communicate with parents and the 16 students they advise. Teachers work with students on social justice issues through community circles each week and resolve conflicts creatively through restorative circles, conversations, and conferencing.
EXPERIENCED LEADERSHIP
Our administrative team brings over 35 years as Dept of Education school leaders, as well as experience teaching language arts, history, technology, math, Spanish, and science.
PROJECTS OVER TESTS
All classes require students to work on complex projects requiring planning, writing, editing, and presenting. Students are graded on their "mastery" of the key concepts of the course and the skills and content teachers identify as college-ready understandings.
TOP-TIER PHYS ED & SPORTS TEAMS
Our campus' three schools play together successfully on over 30 winning PSAL teams in Fall, Winter, and Spring. Our massive campus has many fields, a swimming pool, and an 8-land track.

GIRLS TEAMS- Basketball; Cross Country; Gymnastics; Handball; Indoor Track; Outdoor Track; Soccer; Softball; Swimming; Tennis; Volleyball

BOYS TEAMS- Baseball; Basketball; Bowling; Football; Gymnastics; Indoor Track; Outdoor Track; Soccer; Swimming; Tennis; Volleyball; Wrestling
TECHNOLOGY THEME
A new iMac technology lab, and mobile labs (iPads, iPad Mini, and Laptops) allow all teachers to teach with technology. All students have free school email addresses and Google apps to support collaboration and structured social media skills.
COUNSELING & SUPPORT
We have a full-time paid counselor and counseling interns from New York University. We offer the Prodigy Project for struggling students and family counseling as a free service for interested families.
BIG CAMPUS & SMALL SCHOOL SUCCESS
We have graduated over 21 classes to colleges and universities around the city and nation, including Ivy League schools at our sister school and bring this record of success to our new big campus in the north Bronx.
Basic School Stats
Our classes start at 8:47 a.m. and end at 3:14 p.m, Monday through Friday.
We organize our classes like college seminars:
Most classes meet for a 90-minute class block
Most classes meet every other day (ex. Monday, Wednesday, Friday)
Classes assign a series of projects to evaluate student learning
Classes rely heavily on group work and meaningful or substantive conversation
Classes employ socratic methods to open discussion and debate.
The school is located on the 4 train at the "Mosholu Parkway" stop and is surrounded by the Bx1, Bx2, Bx10, Bx22, Bx26, and Bx28 bus lines.
The Bx16 is nearby and the B or D train to the Bedford Park station is a 10-15 minute walk.
Admissions
Students may apply for 9th grade or 10th grade using the New York City Department of Education's High School Admissions process. This process allows families to list up to 12 schools of interest by submitting a form to their middle school's guidance counselor or SEMS administrator.
The higher you list us, the better chance you have of being selected. The Program Code is X19A and the school name is Bronx Collaborative High School. Make sure to hand it in to your guidance counselor before the deadline.

High School Application Program # for 9th and 10th Grade High School Apps: X19A
BxCHS Habits of Work

All of our classes, after-school support, extra-curriculars, and "Bridge from Summer" programs stress the following values:
SCHOOL LOCATION

Located on the Clinton Collaborative Campus near Jerome Avenue-- the school is located between Paul & Goulden Avenues- 1 block from the 4 train "Mosholu Parkway" stop. We are surrounded by the Bx1, Bx2, Bx10, Bx16, Bx22, Bx26, and Bx28 bus lines. The B or D train to the Bedford Park station is a 10-15 minute walk.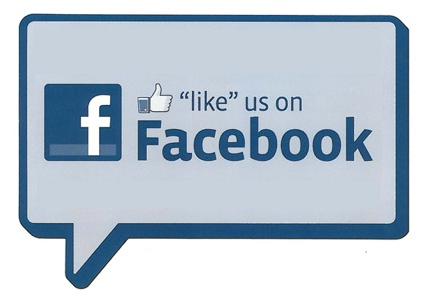 www.facebook.com/bronxcollab

Twitter @bronxcollab
Pinterest www.pinterest.com/bronxcollab
Sours: http://www.bxchs.org/
The Bronx Collab is a small business promoting community and collaboration for all Bronxites. We offer a vibrant and resourceful co-working space to advance professional growth, community building, and community economics. Through community focused efforts and activities we engage community members, professionals, and entrepreneurs. We believe in the power of collaboration, collectiveness, connection, and coworking.
Our beautiful 1100 sq ft , street level, open space could effortlessly be the home for your next birthday party or business meeting. We are currently offering affordable hourly rates, event packages, non-profit discounts and ratings to cater to entrepreneurs!
Space Amenities:
-Free Wifi
-Variety of Tables & Chairs
-Refrigerator & Restroom Access
-Conveniently located near the 2 & 5 Trains
-Beautiful wall length blackboard
$175/hour
+ $75 Cleaning Fee
50% Deposit
Signed Agreement Required
Bring your energy to this space!
It all begins with an idea. Maybe you want to launch a business. Maybe you want to turn a hobby into something more. Maybe you have a creative project to share with the world. Whatever it is, this space can be a tool for your vision.
Contact us.
3866 White Plains Road
Bronx, NY 10467
Sours: https://www.thebronxcollab.com/
The Bronx - White Shadow [Official Audio]
Build Your Brand Online
Thu Aug 19 2021 at 07:00 pm to 08:30 pm
The Bronx Collab | Bronx
This free workshop will help entrepreneurs discover how to develop their content for their website, social media platforms and email.
About this Event
Let's stop feeling overwhelmed by marketing our businesses online. In this workshop you will:
Discover your brand's online strategy
Learn how to reach your target audience effectively
Identify realistic goals for growing your business online
Tackle your plan confidently
Event Venue & Nearby Stays
The Bronx Collab, 3866 White Plains Road, Bronx, United States
Discover more events by tags:
Business in BronxWorkshops in BronxEntrepreneurship in BronxMarketing in Bronx
Sours: https://stayhappening.com/e/build-your-brand-online-E3LUSKQPXI2X
Collab the bronx
Femi Photos
"The Root Wave has been very helpful in my journey of entrepreneurship. He helps me to hone in on the big picture of my goals and ideas as well as challenging me to aim for more. He's also been great at making himself accessible, whether it's for quick questions or in-depth discussions. He's also been helpful in lending me his perspective from working in the business world so I can navigate my journey much more clearly. He has been a massive help!"
www.FemiPhotos.com
luna vi art
"I feel absolutely blessed to have had the pleasure of meeting and working with Esteban. His ability to take your vision, and expand it into something beyond what you could have imagined, is the number one reason working with Esteban has been such a transcendent experience. His ability to see no limitations carries on, inspiring one to not only think far beyond the box, but also believe whole heartedly that those ideas are within reach. Esteban is a true professional and master of his craft, and his vibes are beyond dope; period."
www.LunaVi.art
The Bronx Collab
"As the owner of The Bronx Collab Space it has been a pleasure to collaborate with The RootWave to strategically grow my business. Esteban has a natural ability to curate events, envision success and build relationships. Through his leadership and community connections my business has successfully been able to grow in both capacity and revenue. The Root Wave provided the creative view that my small business was craving. I am grateful such a knowledgable company has contributed to the foundation of my business. Any team or company that collaborates with The RootWave will definitely win at whatever game they are playing!"
www.TheBronxCollab.com
Ms. Connect GLOBAL
"RootWave is amazing at guiding you in the right direction, by working and thinking smarter not harder. He's gone through all the motions of owning businesses, the ups and downs, and helps you avoid the downs. He vibes with many walks of life in being positive, open minded and listens very well. You can check out his YouTube videos to confirm it! It's a real sense of comfort knowing that someone understands your vision and wants to help you reach it. You are not alone in this entrepreneur life. There are many out there that wants to help you succeed. RootWave is the absolute 1st one to start with and all great things will follow. Thank you E for your belief in my dreams and helping me see that all is possible with a little guidance."
Ms. Connect
Collaborative Conscious
"The Root Wave is the kind of Universal perspective consultant we need in today's transforming society. Millennials are moving away from the traditional work force and way of living; and Wave is in-touch and in-sync with what makes us flexible and productive human beings. Being able to fully understand my potential as an entrepreneur, and what I offer to my community on a personal and professional level is what Wave will tap into for you. That skill(s) might be staring you in the face this whole time, but sometimes having the support and the ability to look into oneself is what Wave reminds us to do. Wave helped me to remain focused, to stop trying to be perfect, simply begin the journey, and less is more. As a new entrepreneur, being able to rely on his expertise helped me to gain the confidence to try a new approach with my business, and to trust in the process within myself and in my own set of skills I can offer to others. How I looked at challenges, opportunities, and more was something I felt I can openly share with Wave, which also allowed me to change the narrative in my mind to a more positive and powerful perspective. I look forward to winning and collaborating more with Wave for future new ideas that will reshape our communities."
www.CollaborativeConscious.com
The Kanna Table
"I can not say enough about how amazing my experience working with Esteban and The Rootwave has been. As an leader that believes in letting the professionals shine at what they are best at, so I found great comfort in discovering that my vision was in the right hands. I am forever grateful and look forward to a long partnership between The Rootwave and The KannaTable!
Loely - Founder/Creator/Host
Sunday Brunch @TheKannaTable & Plant(ED)
The KannaTable
Sours: https://www.therootwave.com/testimonials-clients-reviews
Bulls in The Bronx (Collab with AMW)
Time after time, drops of semen spattered from the glans of his penis as his hand moved up and down and his thighs twitched like a fist fucking a member. He came so much that he felt dizzy, as if the blood poured out along with the sperm from his big cock. By the time he finished, Rachel's panties were soaked through with cum.
His cock turned from a rod into a long, curved bow, and the last. Drop of cum fell from the tip of his cock.
Now discussing:
I'm 19. Briefly about myself: height 191, athletic build, 25 centimeters in shorts. In general, nature itself bestowed. But he was completely unable to communicate with peers and was very shy. The story took place 2 years ago.
388
389
390
391
392