Are self-help memes bad for our mental health?
The theme of the UK's Mental Health Awareness Week 2020 is kindness. But when can kindness in the shape of a self-help meme backfire? In this article, novelist Catherine North examines whether spreading self-help memes can actually be bad for our mental health. If you are sharing memes with work colleagues, you should definitely take note.
Self-help memes can be good, bad and ugly
We are drowning in an ocean of inspirational quotes. Not all of them are terrible. Some are profound reflections from thinkers and writers, motivating song lyrics, or excerpts of beautiful poetry.
Then there are the snippets that emerge from popular psychology. Rarely attributed to an author, they're pasted onto a sunset or rainbow background and launched as memes to be shared and repeated by friends or colleagues until they become ingrained in our culture.
You're not responsible for other people's feelings. You can't love someone else until you love yourself.Stop blaming others for your problems. You can't expect others to respect you if you don't respect yourself. You choose your own happiness. The difference between a good day and a bad day is your attitude.
I have a long-term mental health condition. I am fortunate to have access to therapy and support and I'm able to work in a full-time job that I enjoy. Even so, at best I find these trite phrases irritating. On more vulnerable days, seeing them has sent my anxiety skyrocketing or my mood spiralling down further.
I believe they're shared with good intentions. And I'm not rejecting the concepts outright either. I even agree with some of the thinking behind them. So what is it about these memes that feels so profoundly unhelpful to someone with anxiety and depression?
The western self-help model is overwhelmingly individualistic
In my experience, the western self-help model focuses on reducing mental distress through attempting to separate the self from others. This idea of setting boundaries and owning our choices is used to overcome people-pleasing tendencies, avoid toxic relationships and empower us to live a more authentic life, instead of one based on societal expectations.
If you're prepared to read thoughtful books and articles, attend a group or see a skilled therapist, there is scope for exploring these solutions in a way that is meaningful to you. Unfortunately, on social media or in the workplace they're reduced to soundbites and presented as tough-love "truths". And because the person posting them is not also offering you empathy and support, they come across as smug, victim-blaming and stigmatising.
You're not responsible for someone else's feelings is a dangerous suggestion, taken out of context. It's too easily interpreted as not having to care about their feelings. If someone is hurt by my words, that's their issue. They should learn to be stronger, so my negative comments don't bother them. It's the automatic defence of everyone who refuses to moderate their speech on the grounds that their right to expression is more important than another's wellbeing. It is inconducive to kindness.
You can't love someone else until you love yourself may be based on the reasonable premise that healthy self-esteem leads to more fulfilling relationships. But to state that another person can't love is staggeringly offensive. It belittles millions of caring partners, parents and friends who struggle with feelings of low self-worth, denying them the capacity for basic human emotion. Far from being therapeutic, it makes me seethe with anger every time I encounter it.
Stop blaming others for your problems is over-simplified and lacking in compassion. It's true that part of our self-development is learning what we can control and what we need to let go of. But blanket statements like this can be very triggering for people who have experienced violence, bullying or abuse.
You choose your own happiness is an idea that philosophers have grappled with since ancient times.  Many of us would agree that our attitudes influence our experience of life, and this is the basis of cognitive therapy. But just telling people they can choose to be happy is hugely simplistic and demeaning to people with mood disorders and other illnesses. In addition, it ignores or minimises the impact of key factors such as structural inequality, oppression and privilege.
If you don't respect yourself, you can't expect other people to respect you. Again, I understand the logic behind this, but the tone is pure victim-blaming: an excuse for taking advantage of someone's lack of confidence. If a person is unable to stand up for themselves right now, then that's when they need our kindness and understanding the most.
COVID-19 and the myth of self-reliance
One thing the COVID-19 crisis has done is to shatter the myth of the self-reliant individual, forging our own destiny and living our life as we choose without affecting others. Never has our fragility and our interconnectedness as organisms been more exposed on a physiological and emotional level, in a situation where one person's right to freedom could literally cost another their life. This shared adversity has inspired magnificent acts of kindness and heroism, which is inspiring to witness in a world where cruelty and selfishness often seem endemic.
The theme for 2020's Mental Health Awareness Week is Kindness Matters. It's good to raise awareness, but kindness is so much more than a hashtag. One of the places we could start being kinder is the workplace, whether we're working from home or are back in the office now. That might mean treating everyone with respect, regardless of their status or how they might feel about themselves. Or checking in with staff or colleagues to make sure they're okay, and letting them know if they're not okay, it's not their fault and they have our support.
Sometimes it may involve changing our behaviour to allow someone else to feel safe and included, instead of dismissing their feelings on the grounds that we're not responsible for them.
COVID-19 has ravaged our planet and we will be enduring the social and economic impacts for a long time to come. It's time we stopped trying to 'fix' people with memes that put the blame on them and began the more difficult work of making the structural changes to our workplaces and communities that are needed to enable people to thrive.
Share on Facebook Share on Twitter
Sours: https://delphis.org.uk/mental-health/self-help-memes/
Funny Memes For Colleagues: Kick-Start International Week of Happiness at Work By Sharing Most Hilarious Jokes With Work BFFs!
International Week of Happiness at Work: 'A happy employee is a productive employee', and why not? Data suggests that employees are the most productive when they are satisfied and happy with their workplace and work. To make sure this happens, a lot of countries observe the 'International Week of Happiness at Work' every year. The week is celebrated to keep the morale of employees and workers high. Even bosses have a fun time during this period. People share funny memes, comic jokes, witty messages etc. to mark the celebrations this week. Are you looking for funny memes too? Work From Home Funny Memes: These Hilarious Home Office Jokes and GIFs Will Help You Forget The WFH Blues!
People can send across this latest collection of funny jokes and viral memes via WhatsApp messages, Facebook statuses, Instagram stories and messages as well. Another way to send this set of funny greetings and crazy office jokes to your staff via Telegram, Snapchat, and Hike messages as well. You can also find funny stickers on WhatsApp Stickers and Hike Stickers and share on respective platforms.
People can have fun while sending these witty jokes and latest memes via text messages, picture messages, and SMSes too. Yes, funny SMSes are still a trend. For people who are looking for funny and viral memes' videos, all you have to do is download these jokes and memes on their smartphones and convert them into amazing GIFs and videos. With this, you will be able to upload these funny videos on Instagram Reels, Roposso, and Chingari as well.
If you are searching for the latest collection of funny memes and viral jokes, which you can send to your workers, colleagues, friends, bosses at your workplace, then look no further, as you have come to the right place. We, at LatestLY, bring you some of the most hilarious messages and viral memes, which you will love to share with your loved ones, and on social media as well.
Every Day!
HAHAHA
1 Hour Into Monday
Friday Mood
How Many of You?
Everyone loves to have some fun at their respective workplaces. They say, 'All work and no fun will make John a dull guy'. Well, nobody likes their offices and places of work to be dull and boring. To keep up the spirits and boost the morale of employees, a lot of companies observe 'International Week of Happiness at Work' ever year.
As the International Week of Happiness at Work, i.e. Sept 21-27, nears, we at LatestLY, bring you the latest and funniest collection of viral jokes and funny memes which you will love to share during this week.
(The above story first appeared on LatestLY on Sep 21, 2020 02:11 PM IST. For more news and updates on politics, world, sports, entertainment and lifestyle, log on to our website latestly.com).
Sours: https://www.latestly.com/social-viral/funny-memes-for-colleagues-kick-start-international-week-of-happiness-at-work-by-sharing-most-hilarious-jokes-with-work-bffs-2040956.html
Looking for some happy memes to cheer yourself up?
They say that happiness is a state of mind. You can choose to wallow in your problems or choose to accept life's challenges and instead focus on the little things that make you happy. It can come in the form of a corny joke, a kind gesture from a stranger, or even a sweet treat.
See Also: Happiness Quotes – Best Happy Quotation for You
To help you out in making your day brighter, here are the craziest happy memes that are guaranteed to lift you up. Enjoy!
Why Are Frogs So Happy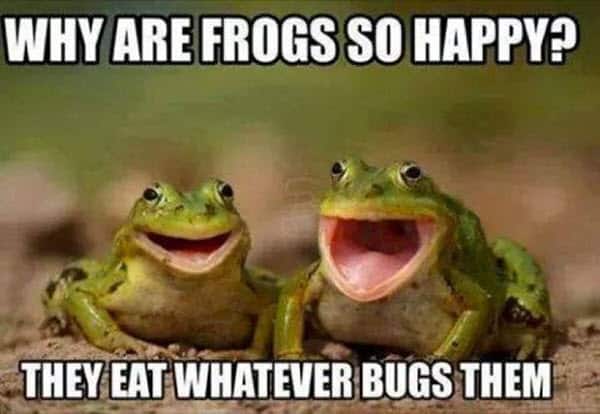 When You've Just Found A New Show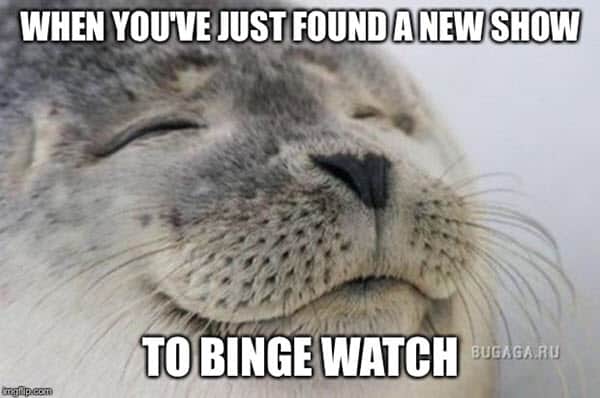 When You Do Nothing On Your Day Off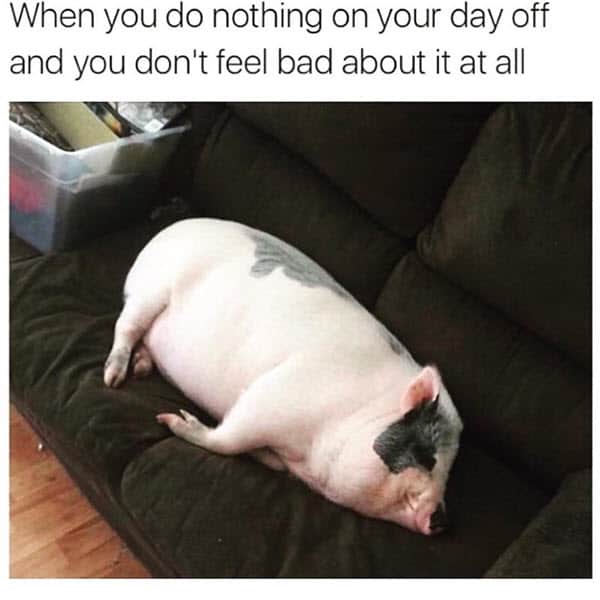 When Someone Forces You To Go Out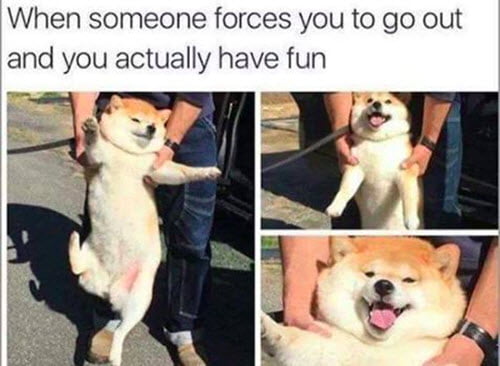 What They Don't Know Is I Just Farted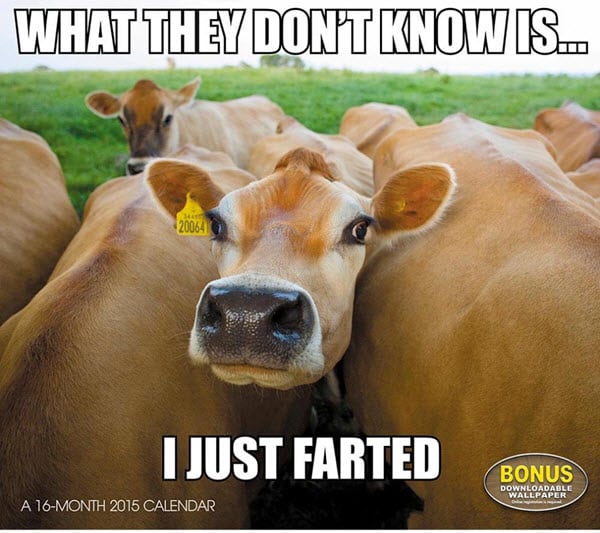 What Happens When You Stand Between Two Llamas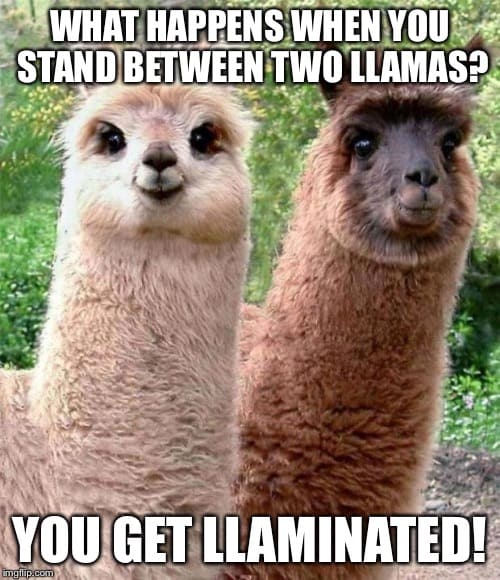 My Happy Friday Face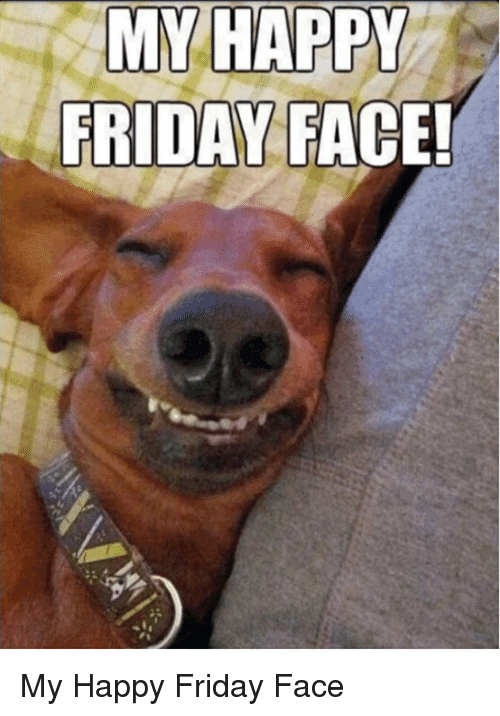 Making Everyone Happy Is Impossible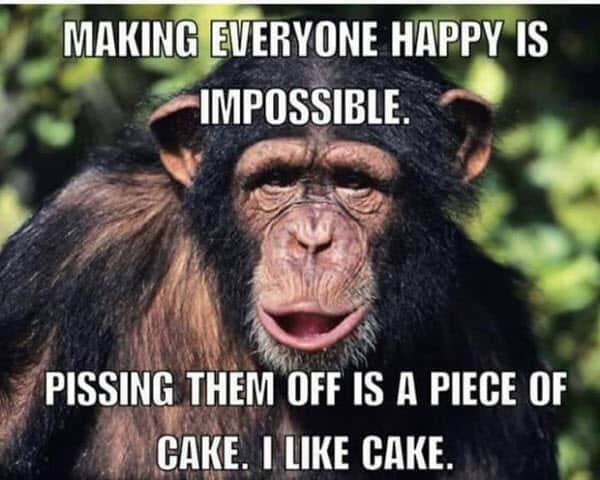 I'm Way Too Happy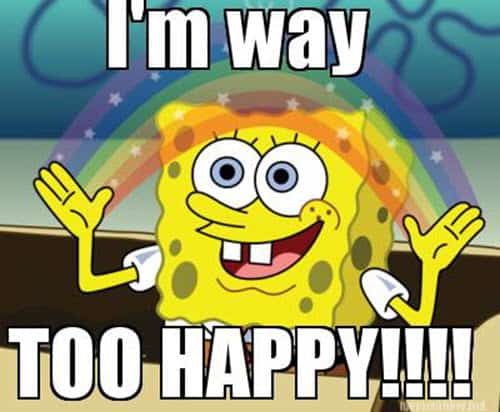 Boop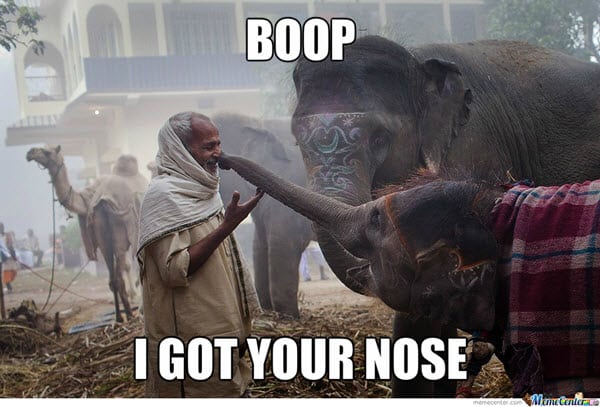 If You're Happy & You Know It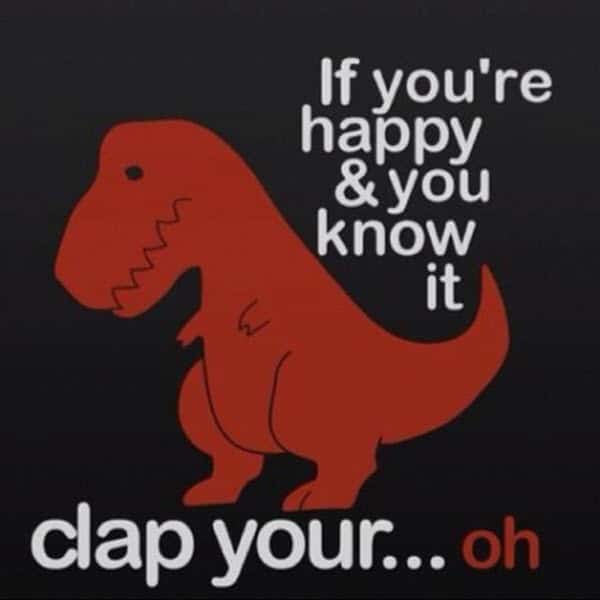 If I Could Just Just Sleep Through The Night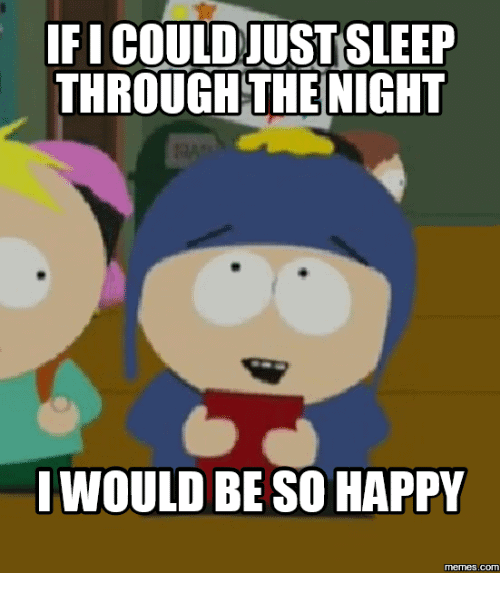 Here Is Some PIzza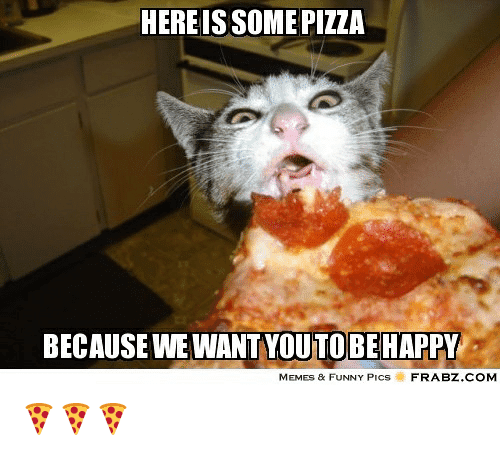 Have You Ever Been So Happy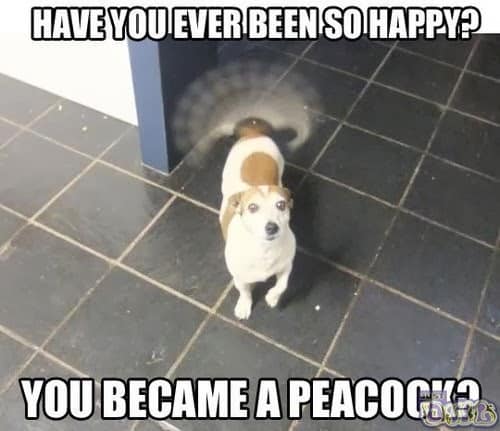 Happy Place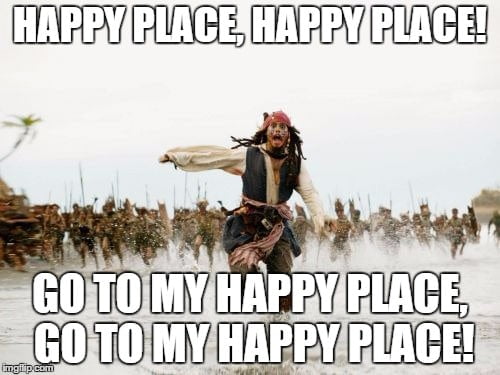 Happy Cat's Son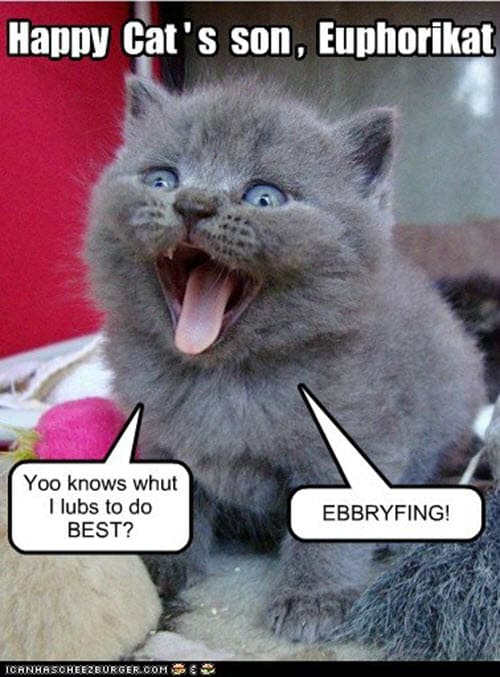 Family Asking Me What I Like For My 20th Birthday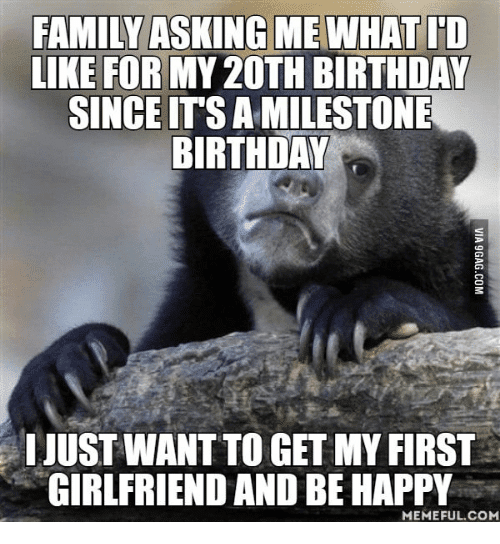 Don't Worry Be Happy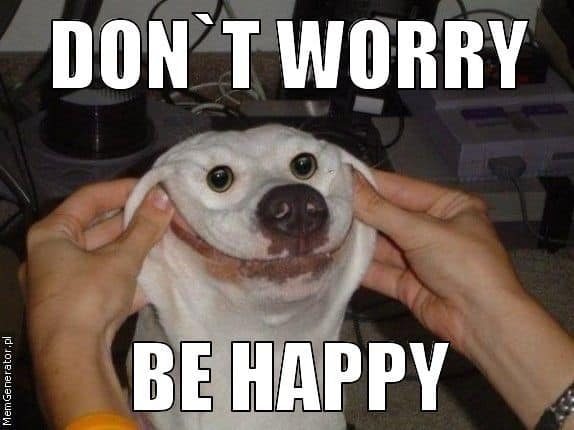 And That Class Is How To Keep A Woman Happy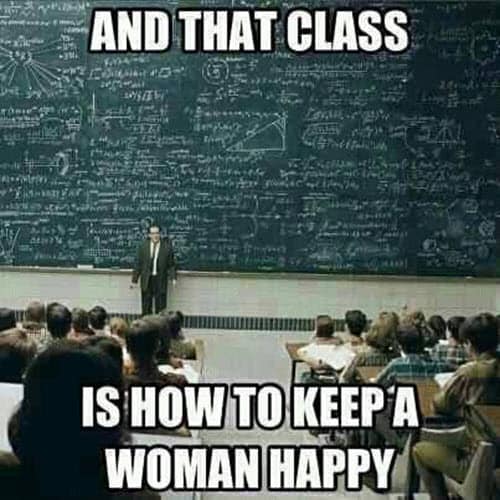 This Is A Risk I'm Willing To Take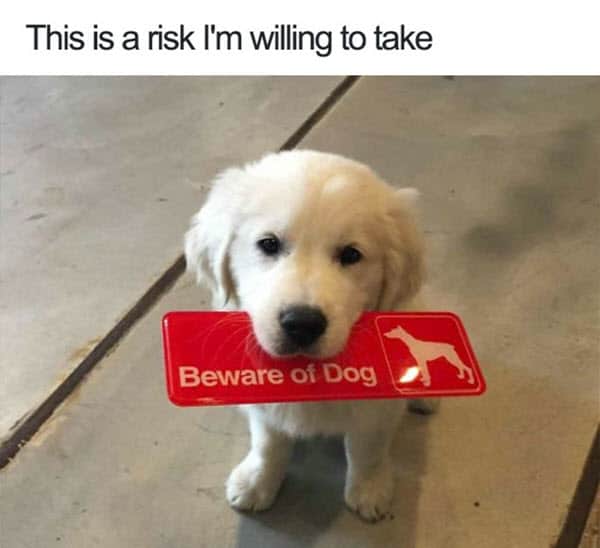 Don't Ruin Other People's Happiness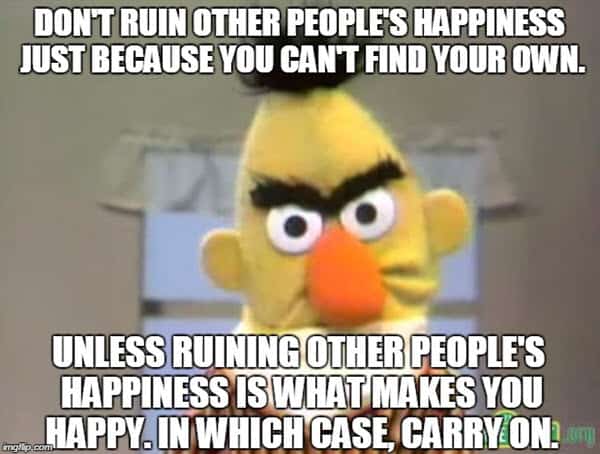 And Then I Said To The Farmer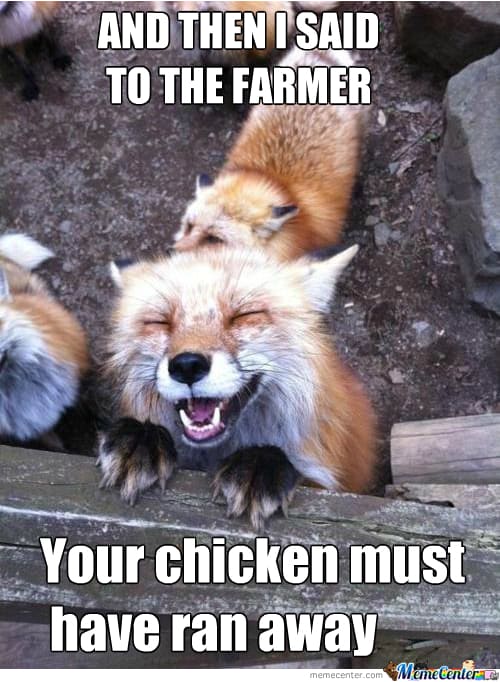 It's Your Birthday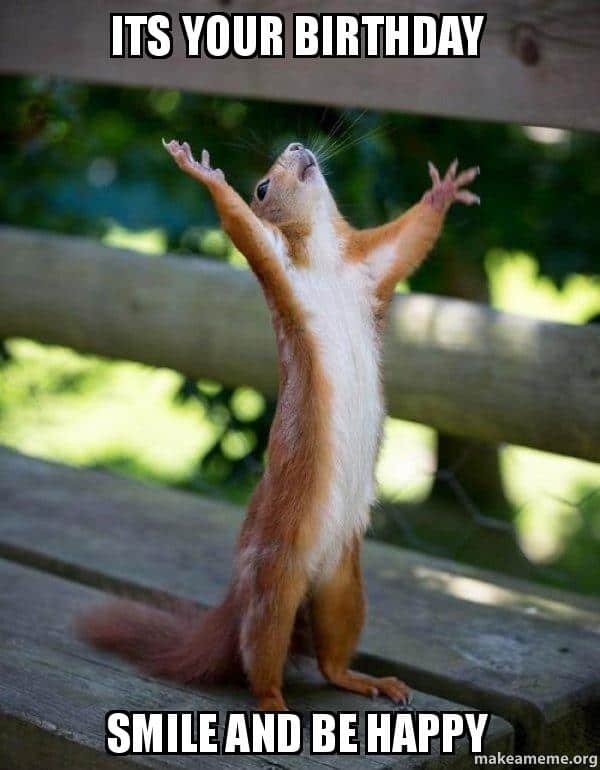 I Just Pooped A Little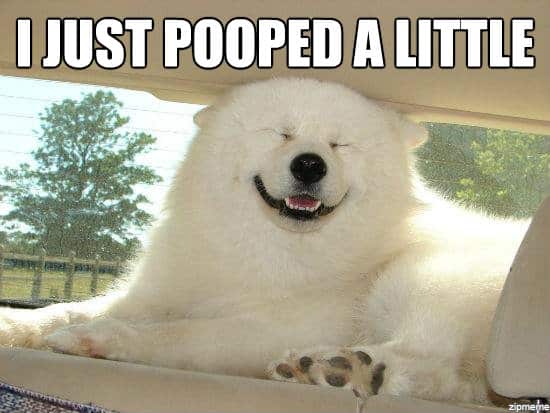 I Know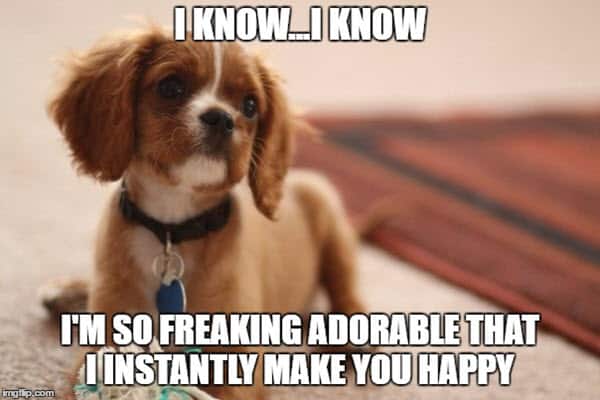 I Just Want You To Be Happy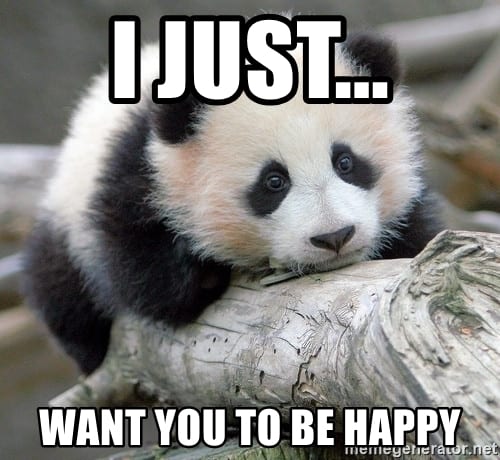 I Don't Think I Will Ever Be This Happy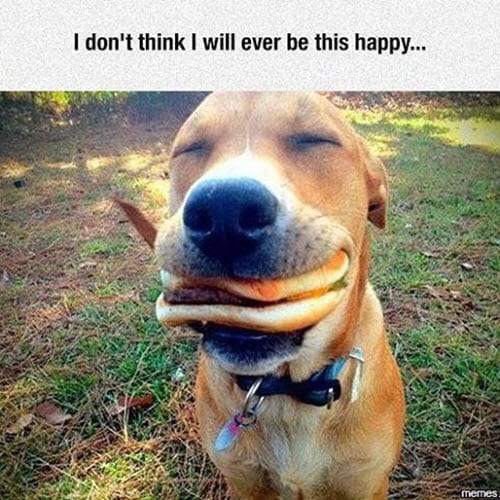 I Don't Need A Guy To Be Happy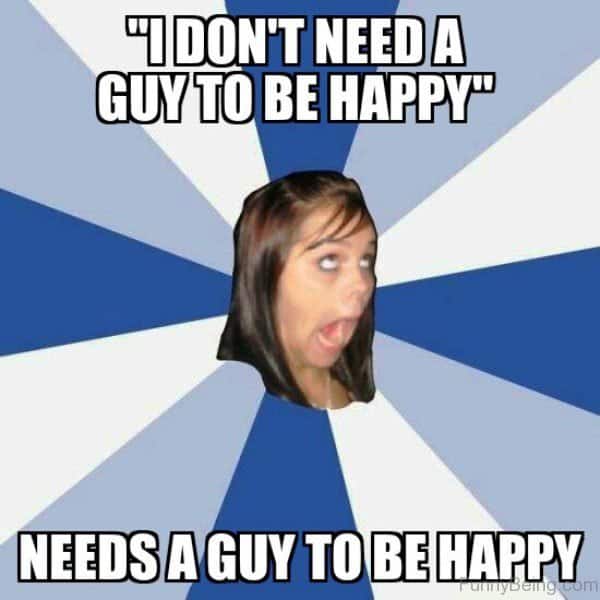 I'm So Happy To See You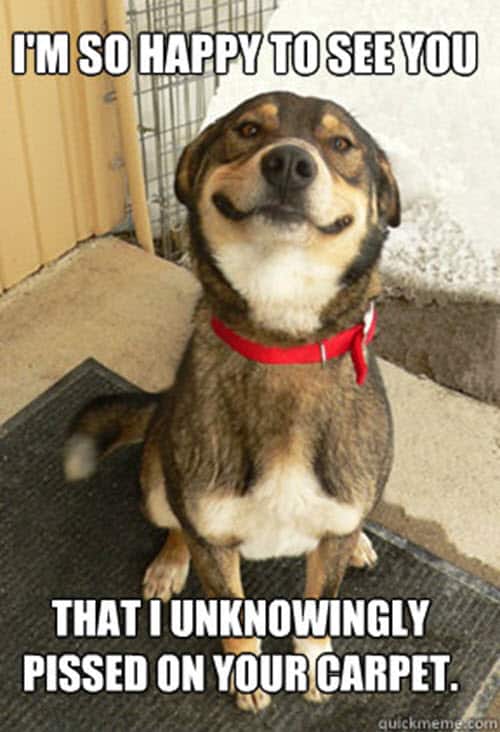 No One Else Will Be This Happy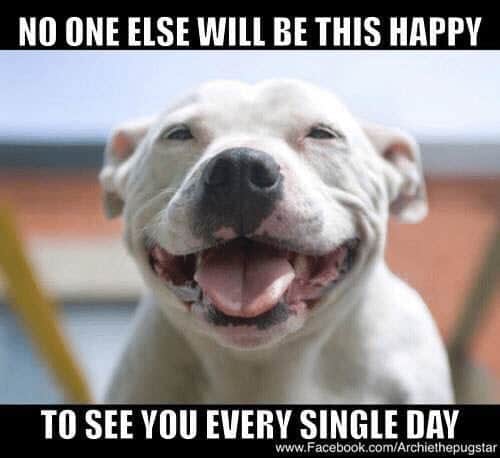 Super Happy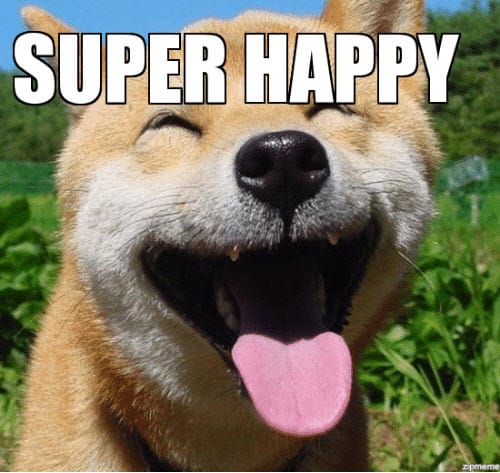 Now I Can Do My Happy Dance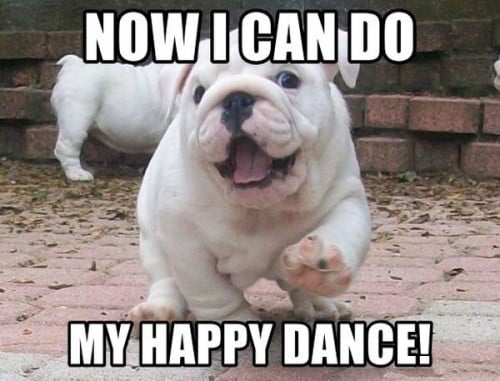 My Dog Went To Target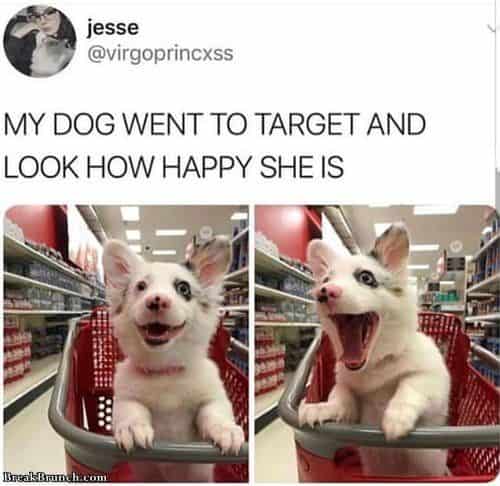 Don't Worry Be Happy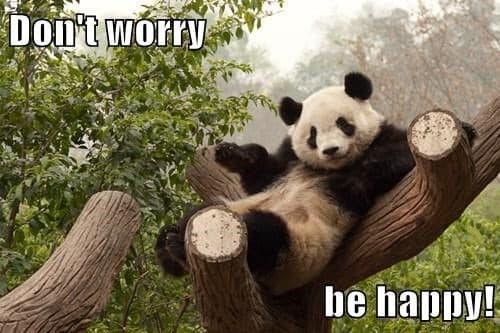 The Less You Give A Fuck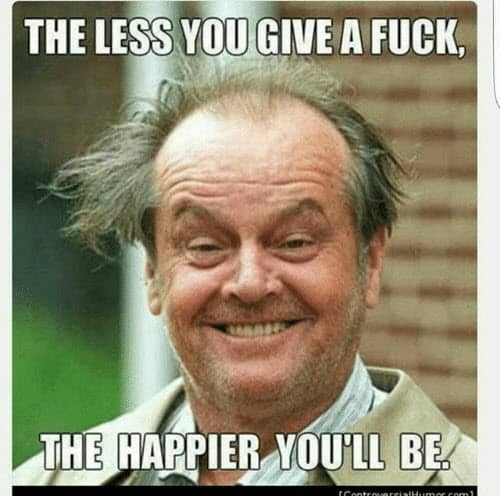 The Most Important Image On The Internet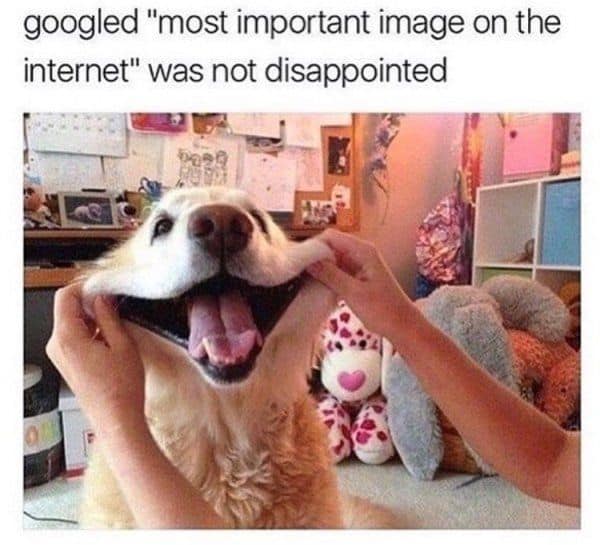 Happy Panda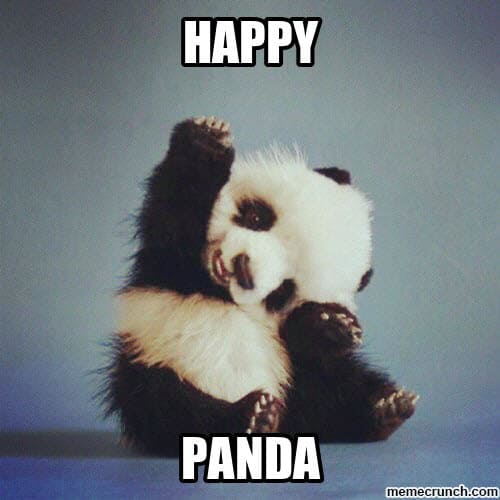 So Happy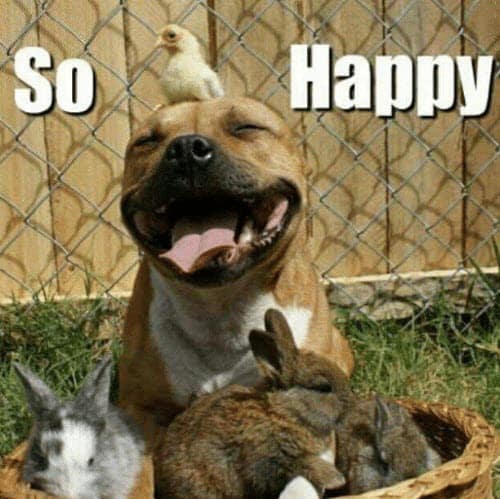 That Makes Me So Happy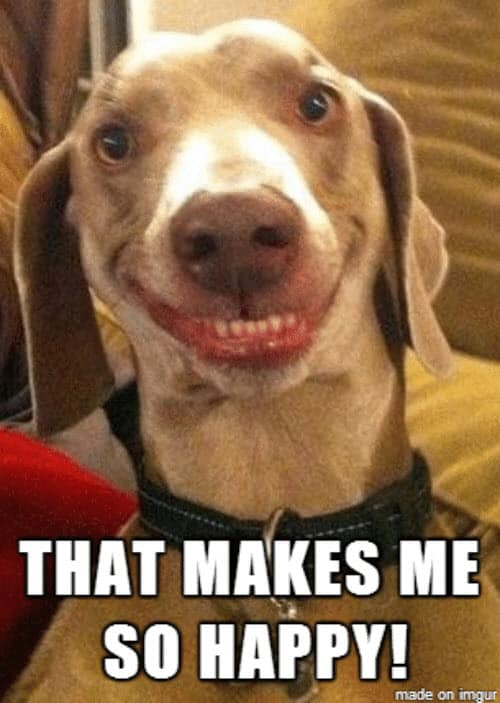 Don't forget to share these happy memes with everyone you know on social media!
Categories MemeSours: https://sayingimages.com/happy-memes/
Patrick - Cyanide \u0026 Happiness Shorts
Please Stop It With The 'Choose Happiness' Memes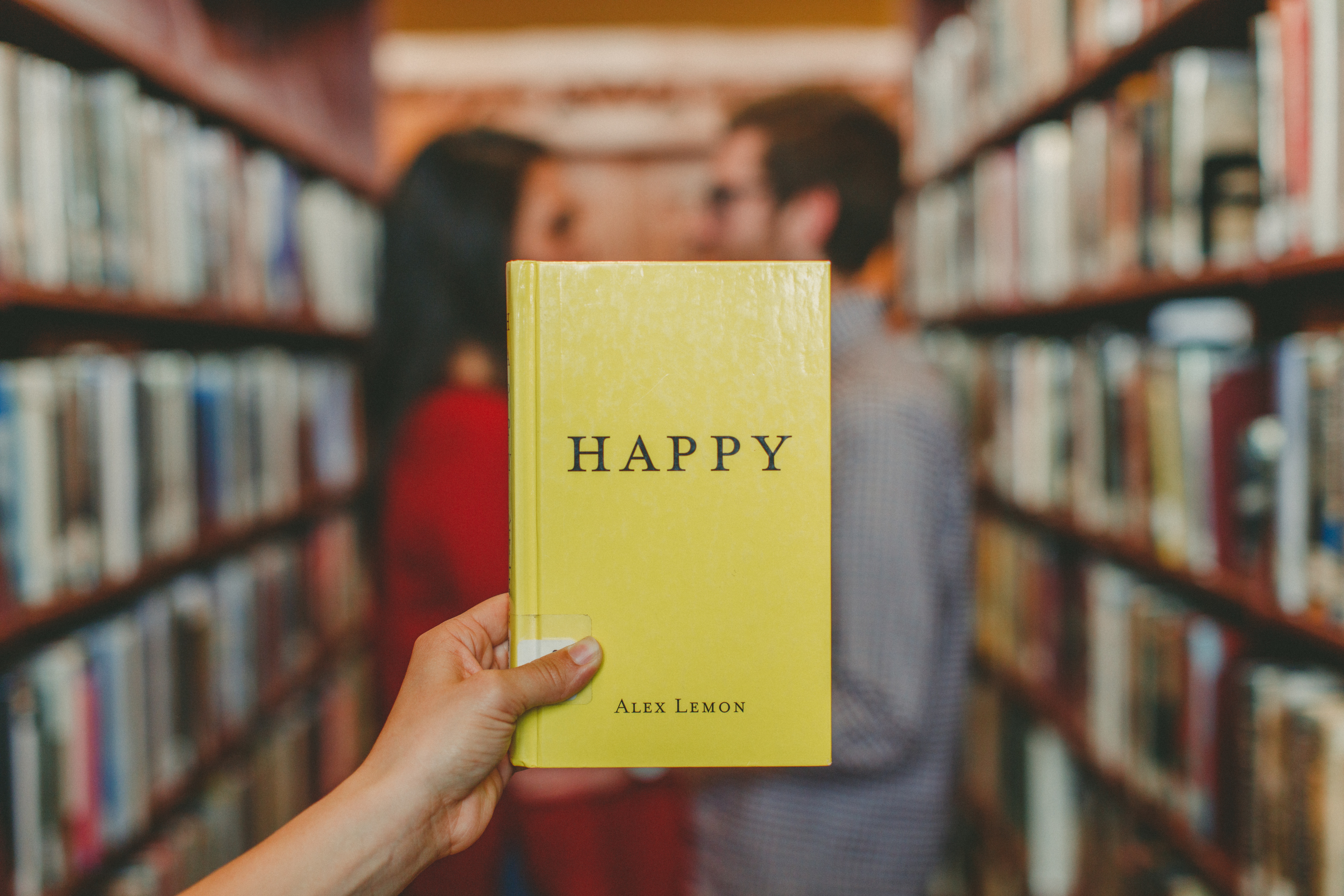 You people probably don't know this, but we call you The Normals. We are the other ⅕ of the population who know clinical depression (and other mental illnesses) too intimately. And we not-quite-Normals generally agree: you just don't–or can't–get it.
If I wanted to convince you of the horrors of my illness, I would not start by telling you about the short and relatively mild episode I had in my late 20's. Instead, I would detail the next one, roughly 17 years later. I remember the EXACT moment I knew it was back: I was in the kitchen, near the basement door, mid-stride, when my legs and arms froze. I might have been stuck in that position only a moment, but that split-second combination of paralysis and dread signaled I was not "cured"–and that I was going to plummet.
I did.
For 836 days.
Everything got hard again, from getting off the couch to putting a bag of trash in the outdoor bin. I could hardly work up the motivation to get a spoon out of silverware drawer, pick up a dropped potato chip, use a safety pin, tie my hair back. Pouring a glass of water became so difficult that I avoided doing it. I don't think you other ¾ of the population (we, the not-Normals, comprise about ¼ of what's leftover) can imagine putting Herculean efforts into minute, everyday tasks.
A quick story for you: a friend brought me a bouquet of Gerbera daisies, which I used to love. I didn't appreciate the gesture. I wanted to set them in their cellophane on the counter and let them wilt until someone (not me) would throw them away. But she stayed, and I had to work to figure out what to do with her gift. I realized I was supposed to put them in water, but to do that, I had to climb a chair to reach a cabinet where the vase was, get off the chair without falling, fill the vase with water, and finally take the flowers from her hands and fit them in the vase. Every movement was an effort and it felt like my limbs were dead. When she suggested I cut the stems, I wanted to vomit.
Things got exponentially worse when I had to deal with routine mishaps.Getting dressed, I would miss the armhole of my camisole and have to try again. A clump of toothpaste would be globbed on the vanity, and it needed to be wiped off. My son broke a glass, and I had to sweep the shards off the floor. The cat would vomit, and if I didn't clean it, it might be tracked throughout the house–and I knew that was something that would require
energy that I just didn't have.
That familiar lump in my throat comes back, followed closely by the defeated feeling that there is no way I can push through another day. These are the times when lethargy becomes secondary to my other depression symptoms.
Correcting a small error, my brain tells me, is something I should be able to do. Something the most feeble dolts can do. Hopelessness, confusion, shame, self-hate come to forefront. I am crushed, again.
***
I don't expect most of you will finish reading and have an epiphany about our mental health and how we are often characterized as weak and lacking. You will continue to send memes that suggest "You Can Be Smart and Happy or Stupid and Miserable," because, in your minds, all we need to do is follow our "bliss." Do you think your overly simplistic and pedantic slogans show your love, solidarity, or support?
They don't. What is really happening is this: you are strengthening our self-loathing (another symptom of our illness). Really, if "Happiness is a Choice," don't you think we would choose it? We have no idea why we can't overcome mountains anymore, or even mole-hills. We know we've become impotent husks, but there's absolutely nothing we can do about it. Let me be clear: stop sending us "inspirational" quotes. They, and you, are slowly killing us.
Sours: https://thoughtcatalog.com/susie-cross/2017/01/please-stop-it-with-the-choose-happiness-memes/
Happiness memes on
Origin
On August 6th, 2015, Vine user joyeahern uploaded a video of a husky repeatedly sneezing. The video gained over 1 million loops in four years, with the YouTube upload of the video gaining additional 227,000 views in the same period.
On October 27th, Reddit account of Brainstain entertainment news site posted the earliest known instance of the image macro based on the video to /r/memes subreddit. The post gained over 330 upvotes in four months. On the following day, the image was reposted on MemeCenter, with Brainstain also sharing the meme on its social media accounts on November 6th.
Sours: https://knowyourmeme.com/memes/happiness-noise
Patrick - Cyanide \u0026 Happiness Shorts
We're busy people who have to be on our hustle from the moment our feet hit the floor until our head hits the pillow.
We've got work to do, family to ignore, Game of Thrones episodes to watch, and that's before we even get into our DVR backlog. Then we have to do some killing in Overwatch, write a 40 paragraph tirade on Amazon about the movie "Teen Witch," and stuff down some egg McMuffins while mainlining Diet Dr. Pepper. There just isn't time to be philosophical between cat videos.
The best we can do is whatever fortune cookie wisdom we're able to retweet.
Cool Life Memes
To save you even more time, we've wrangled together 20 life memes to help you get all the bite-sized wisdom you can handle. They'll rock your world in scant seconds.
1. The only way to make sense out of change is to plunge into it, move with it, and join the dance
Here, Zen teacher and metaphysical weirdo Alan Watts lays it out for us: Change is going to happen. The trick isn't to making the changes stop, it's in learning to play with reality and join in the fun. You can't stop the train, but if you're savvy, you'll learn to ride it and enjoy the view.
2. At any given moment you have the power to say: this is not how the story is going to end
Offering up hope not only for those who might be thinking about suicide, but anyone who feels like they've hit a wall, Christine tells us to flip the script and restart our day, week, month, or life, by altering the page and telling a new tale. As long as you're living, you can find another path and rewrite the end.
3. You change your life by changing your heart
While the world outside will inevitably change, you can't see it any differently if you don't also shift. Expanding on the notion Watts presents, Max Lucado tells us that even when every single day seems the same, everything can be turned on its head if we just swing our insides in a different direction.
4. You don't have to be great to get started, but you have to get started to be great
Les Brown might not have a swoosh under his name or be trying to force you to buy overpriced shoes made overseas, but the sentiment is the same: You just have to do it. Everyone's a beginner at some point, so don't worry if you fail. Start, try, and strive…it's the only path to greatness, unless you were born with a silver spoon or a sexy body. Then people believe you're great when you aren't.
5. When life gives you lemons grab the tequila & salt
The same way the sourest grapes can make the most amazing wines, so too can tough times have their place when paired with the right amount of booze. For those that don't drink, it's an example of how everything has a purpose, you just need to find it.
6. There's no way I was born to just pay bills and die
7. I smile all the time so that nobody knows how sad & lonely I really am
Most of us work jobs we hate just to buy things we don't need to impress people we don't like – at least according to Fight Club paraphrasing. There's a whole lot more than getting by and keeping the creditors at bay, if you learn to simplify and stay out of debt. Live well within your means and you'll be able to live much well-er.
A treatise on modern society, most of us have to put on a set of masks each day just to face the world. We hide our suffering, even though almost all of us suffer in the same way. That facade of joy could be killing us, and we can be amazed what happens when we let it drop.
8. Once we have Agency & Dignity about the way we're living our lives and we understand our role, that is when we can move together to make sure our species has a healthy place to live
A simple statement about mobilizing as a species to help protect the place we all call home. When we see how powerful we are and shake off the shackles of helplessness, we can attain greatness for all and make every life, every day, and every piece of our world better in every way.
9. Don't wait until you're not scared to do the thing you want to do. Do it scared
Being given the courage to change anything doesn't mean you'll be fearless, it means you'll have just enough strength to survive the experience. There's no guarantees, and if you don't try, you can't succeed. Fear can be a disability more real and more powerful than any physical ailment. Don't let it cripple you.
10. Attention is the rarest and purest form of generosity
In order to be generous, you don't need riches to give away, organs to donate, or to open your home to every wayward soul. All you need to do is give the one thing you always have: Your attention. Being heard and understood is something almost every human craves. In trying to do that, you are giving the gift of your time, which is the one thing you can't get more of.
11. If you didn't see it with your own eyes or hear it with your own ears, don't invent it with your small mind & share it with your big mouth
Aggressive, but in the digital age of misinformation, the message here is important: Admit what you don't know and avoid spreading lies, rumors, or toxic half-truths. Speak your own truth and leave the rest alone. We are all ignorant, we simply don't all admit to it.
12. Honesty is a very expensive gift, don't expect it from cheap people
Warren Buffett knows the price of a dollar, and the cost of being completely forthright. No matter how wealthy a person is, or how prestigious their position seems, if they are telling lies, they are a cheap person who doesn't value you enough to tell you the truth. Ignore them and let them disappear.
13. I think I'm speaking for a bunch of girls when I say that the idea that feminism is completely natural and shouldn't even be something that I'd assumed was natural for a long time. It's not some crazy kind of alien concept to me.
A stunning example of how far human beings have come in the last hundred years, a young girl like Lorde shows the distance we've come toward attaining real equality among the genders. Gradually we are moving forever toward equal rights for all people, such that it becomes as ordinary as breathing.
14. Do not wait for leaders; do it alone, person to person
Apathy is one of the blights that affects humankind, and complacency can lead to destruction as surely as putting match to tinder. We don't need to be part of an immense movement, just a single person reaching out to another, offering what we can and thus becoming the leader our lives require.
15. The illiterate of the 21st century will not be those who cannot read and write, but those who cannot learn, unlearn and relearn
Science is unique in that it happily changes as new evidence becomes available. As people, we need to be as flexible, otherwise we close our minds and our hearts to newer, better experiences, condemning us to live in darkness and foolishness, rather than walk in the sunlight of discovery.
16. There is nothing which I dread so much as a division of the republic into two great parties, each arranged under its leader, and concerting [organizing] measures in opposition to each other. This, in my humble opinion, is to be dreaded as the greatest political evil under our constitution.
A poignant lesson for every industrialized nation that bears a two-party system: Even many of the founding fathers hated the idea. Voting a straight ticket without making up our own minds turns us into blind followers. We should never give up our free will and freedom to think by following a pack. Our countries cannot stand so divided.
17. It's not the job of the marginalized to make the privileged feel comfortable
A challenge to anyone who has become exploited by those who are handed the world on a platter: Stand up for yourself and stop being a slave to the few that hold you down. Whether it's economics, social status, or simply the cruel exploiting us, we should not make our oppression easy on our oppressors.
18. Don't let the shame of quitting keep you from respecting your needs in the moment
Good advice: Quit when you must. There's a time to strive and a time to give up. Know when to surrender because the battle is lost. Respect your needs and ignore those who would shame you for deciding to do what is best, even if it means admitting powerlessness. Being true to yourself means knowing when to say "stop."
19. When a person tells you that you hurt them, you don't get to decide that you didn't
Accept the pain you have caused and learn from it. To do otherwise is denial or madness.
20. Chill, Homie. You need to let that shit go.
Happiness is often not what you have, but what you release. Let things go, and all can be well. Hold onto that which we cannot change and we poison our mind, waste our energy, and close ourselves off from that which we can alter.
Sours: https://www.thecoolist.com/powerful-life-memes/
Now discussing:
And now, as if every day weakening from the poisonous meanness that Marina had drunk him in full, he completely lost all those qualities that Marina valued. In males. The real ones. With big, throbbing limbs. Hefty eggs buzzing with thick, fertile seed.
474
475
476
477
478