Original Post
@unseenlarks, *"Hamsters in a Rocket" has started its word tour! Check website to see when "Hamsters in a Rocket" will be in your city. Be sure to purchase "Hamsters in a Rocket's" official concert T-shirts!*
That would make a good band name! My family makes up band names all the time!
I've been watching the little critter run around its habitat and habitrial -- sliding down its slide and running on its exercise wheel! It's really cute!
It also rolls around on its back in what I assume is its food or water dish!
Apparently habitrails aren't the best option for some rodents (like gerbils) or types of hamsters, but are good for other types! (Gerbils are too small, and some types of hamsters are too big, especially if they are pregnant!) But we don't have to worry about that in our game. The ones in the game sure do like them! The mazes and little alcoves are supposed to mimic their natural habitat's layout.
In the game with Cats & Dogs and now My First Pet Stuff, the dogs and cats don't act any differently when dressed up. To them it is the same as a collar or nothing at all. I like to dress up my dogs and cats in the game because you don't have to worry about them being unhappy if they are the type of pet who doesn't like it! While the pets will have thought bubbles over their heads, it is usually because they have to go potty, or are hungry or are scared or something like that. Sims can also tell how their pets are feeling if they notice the thumbnail picture of them has an orange background, then you can click on the pet to have your Sim ask them "What's Wrong?" . Then a message will pop up in the upper right hand corner of your screen telling you that your pet is hungry, or need to potty, or is lonely, or wants to go for a walk, etc.
I never thought of the inability to groom themselves as one of the reasons that cats don't like being dressed up as much as dogs do!
I think you are right!
I always just thought that since most dogs want attention most of the time, while most cats only want attention on their own terms was the reason that dogs are more likely to like being dressed up! I'm sure it is a combination of both!
I love that your cat will uncover herself to groom and then recover herself afterward!
Sounds adorable! You mentioned that your other cat is more of a cat-dog! Sounds like a good choice for those who can only have one pet but can't decide between a cat or a dog!
Many Pugs are a bit like that. My dearly departed elderly Pug would rub across your legs like a cat does. My young Pug loves to climb up high on the back of the couch, on our heads, on the back of the recliner etc. And all Pugs "purr" like cats! I think how they make the noise is different, but the effect is very similar! They do it when they are content.
We call it the Puggy Purr! Also, a Pug's bark does not sound like a regular dog's bark. It always makes me laugh! So, I understand when you say your cat doesn't meow like most cats and that she sounds almost like she is barking!
The rodents in this pack are extremely smart!
They get thank you cards from science labs (and I think schools and museums) thanking them for their contributions that led to some breakthrough! There is also a special treat you can feed them to "dumb them down" if you just want a regular pet.
Yesterday my Sims' hamster went on a trip and I missed it!
I got a card back from it saying that it went a long way from home!
But I was playing a house that also had a 2 dogs and one cat, and it was a lot with the traits that let all the stray cats and dogs visit at anytime, so I was probably busy with them! I need to play a house with just a small pet so I can really watch when it goes on "Vacation"! :eahigh_file:
Sours: https://answers.ea.com/t5/Game-Information/The-Sims-4-My-First-Pet-Stuff-A-stuff-pack-filled-with-fur/m-p/6688999
Small Animal Package and Recolors
Download: Simfileshare
Includes:

10 new animals with recolors

Squrriel, Chipmunk, Sugar Glider, Degu, Steppe Lemming, Chinchilla, Bunny, Guinea Pig, Gerbil, Ferret

6 natural cage recolors (no orginal cage colors)

Note:

I only use my recolors for the cage for more recolor animal
Bug:
When the animal is on vacation: No sign and frozen animal in cage.

Frozen animal when there are unusal activities (Rocket)

Right now this effects are not supported by Sims 4 Studio. I will update the package when the bug is solved.

Download: Simfileshare
Note: It's overwrite the original cage. (Includes the orginal colors, plus my recolors)

Need help?

————–
Visit my Website:https://thekalino.jimdo.com/
You can support me at Patreon: https://www.patreon.com/TheKalino
or BuyMeACoffee: https://www.buymeacoffee.com/TheKalino
Your Kalino 💚
Sours: https://kalino-thesims.tumblr.com/post/172199941618/small-animal-package-and-recolors
[Top 10] Sims 4 Best Pet Mods That Are Fun
10. Playable Pets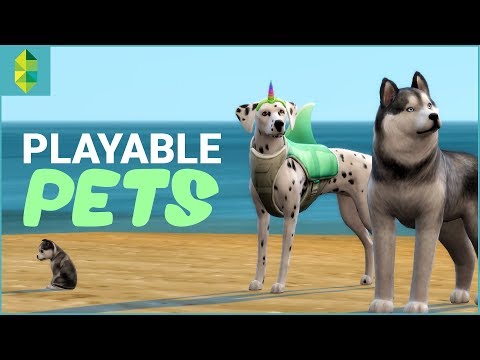 While some players enjoy the fact that pets are unplayable, some wish that they can be selectable. Well, lucky them because this mod allows players to control pets the way Sims can be! This means that pets will have their own needs, behaviors, and their very own plumbob! This pack requires the Cats and Dogs Expansion Pack.
How the mod makes things more fun: 
Pets will have their own bladder, hunger, energy, play, affection, and hygiene bars to fulfill
Pets can eat on their own
Pets can perform routines on their own, as well as other pets interactions
Get the mod here!
9. Pet Pregnancy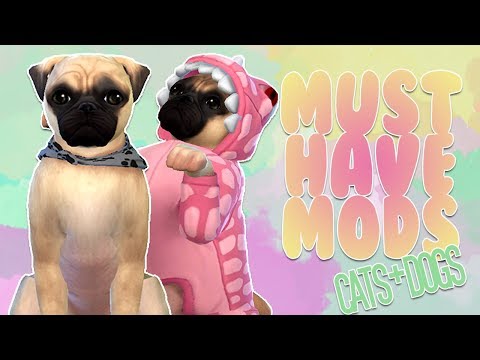 This mod is great for Simmers who just wants their pets to mate and reproduce successfully. This means that players can have more control over the percentages of success in pet breeding. This pack requires the Cats and Dogs Expansion Pack.
How the mod makes things more fun: 
Chances of successful pet pregnancies can be increased by 100%, 75% or 50%
Players no longer have to wait for their pet to be in heat in order to perform the "Encourage to Breed…" interaction
Pregnancies will succeed regardless of the relationships of the pets
Get the mod here!
8. My First Farm Animal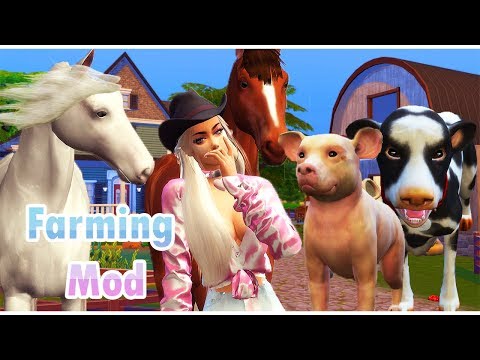 This adorable mod turns pets into farm animals! Featuring a hidden Farming Skill, Sims can level up their farming techniques by adopting, breeding, and harvesting dairy and wool from their furry farm friends. his pack requires the Cats and Dogs Expansion Pack.
How the mod makes things more fun: 
Sims can harvest, sell the animal products, or sell the animals… like real farmers do
Harvest cooldown times for wool is 1.5 to 2.5 days
Harvest cooldown times for dairy is 8 hrs to 24 hrs
Get the mod here!
7. Small Animal Package (Part 1)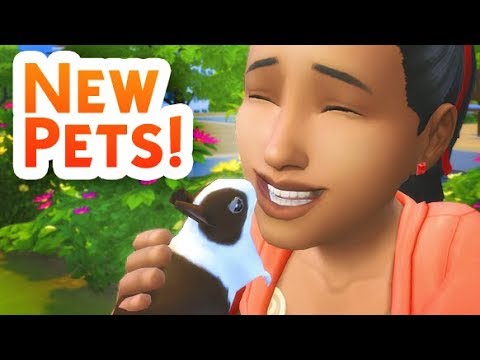 Ever wanted a squirrel, chipmunk, or a chinchilla as a pet for your Sim? This mod features 10 small animals with recolors and 6 cage recolors! This mod requires the My First Pet Stuff Pack.
How the mod makes things more fun: 
Sims can have a Squirrel, Chinchilla, Guinea Pig, Bunny, Ferret, Sugar Glider, Degu, Lemming, Chipmunk, or a Gerbil
The definition of the mod is very detailed and has a high resolution
BUNNIES!!!
Get the mod here!
6. Small Animal Package (Part 2)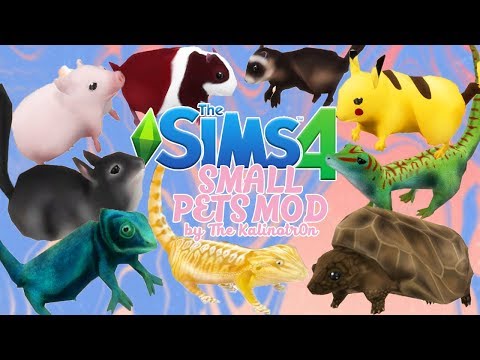 Continuing from the mod above, this mod is from the same CC creator and features a different range of amphibians and a few other cute animals. This mod requires the My First Pet Stuff Pack.
How the mod makes things more fun: 
Sims can have an Iguana, Long Ear Rabbit, Mini Pig, Skink, Tortoise, Batagame, Chameleon, Giant Day Gecko, Leopard Gecko, or a Flying Squirrel
The definition of the mod is very detailed and has a high resolution
The lizard cages are not only recolored but also slightly re-designed
Get the mod here!
5. Animated - Placeable Fish (Part 1)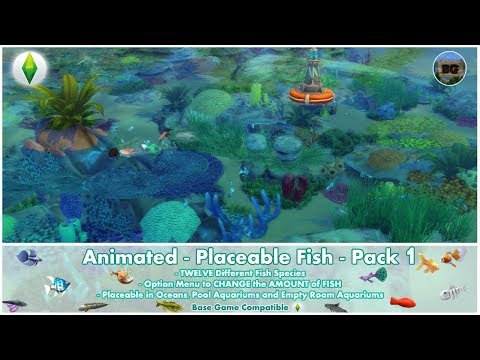 It all boils down to paying attention to detail, right? While having animated fish may not be as interactive as the other animals, these placeable fish will add a great aesthetic to your Sim lots and worlds! This mod is base game compatible.
How the mod makes things more fun: 
The mod features 12 colorful fish species
Fish can be placed in oceans, aquariums, and empty room aquariums
Players can adjust the amount of fish they want
Get the mod here!
4. Service Animal 
This mod is great for Simmers who enjoys realistic gameplay or would just like their Sim to have a service animal. This pack requires the Cats and Dogs Expansion Pack.
How the mod makes things more fun: 
Sims can become a Service Animal Owner by obtaining the Reward Trait for it in the Reward Store
Turn pets into service animals by giving them the Service Animal Trait in CAS
Sims can have cats as service animals too!
Get the mod here!
3. Animated Placeable Birds (Crows)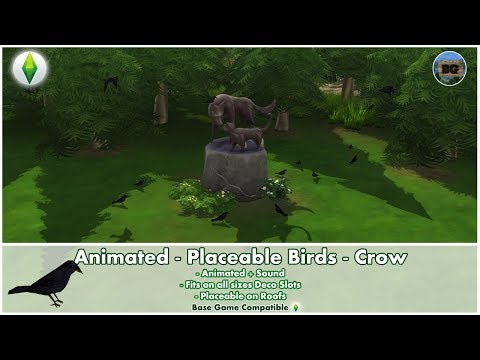 Caw caw! Simmers can add these animated crows to their lots for a more eerie vibe. (Great for Spellcasters and Vampires!) This mod does not require the My First Pet Stuff Pack.
How the mod makes things more fun: 
An invisible object can be placed on a lot and crows will automatically spawn
Crows will linger for a few moments and then fly away 
They can be spawned on the roof as well
Get the mod here!
2. Animated Alligator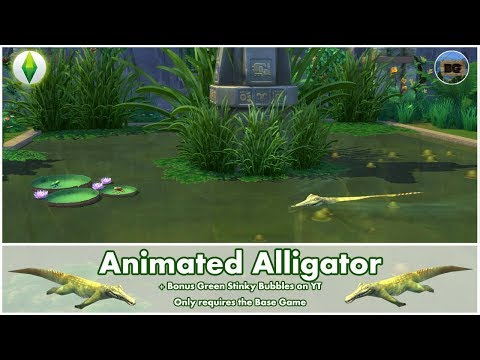 What's cooler than having a pet alligator swimming in your backyard? This mod allows players to add an animated alligator (similar to the gators in Selvadorado) to areas of water. This mod does not require the My First Pet Stuff Pack.
How the mod makes things more fun: 
Simmers can add alligators to pools and fountains too
Sims can swim WITH alligators and nothing bad will happen
These friendly (ish) gators only cost $4 simoleons!!!
Get the mod here!
1. Farasi the Horse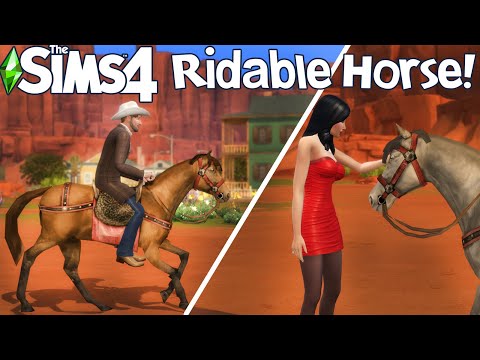 Sims can live out their Wild West dreams with Farasi the Horse, both as a loving pet and a means of transportation! Make sure you take care of Farasi by occasionally petting him and feeding him hay! This mod requires the Discover University Expansion Pack.
How the mod makes things more fun: 
Each horse is $150 simoleons
Comes with 6 swatches
Sims can pet and feed Farasi (with a chance that he will poop)
Get the mod here!
You may also be interested in:
Sours: https://www.gamersdecide.com/articles/sims-4-best-pet-mods
BUNNIES, FERRETS \u0026 MORE Small Pets Mod!! - The Sims 4: My First Pet Stuff (Created by Kalino)
Growls, throws everything. When he's in I arrived at the editorial office late, with a delay. For two hours I stood in a traffic jam and every half hour I fed the advertising manager Elena with promises that I was about. To be there, dropping her sms on her mobile phone.
Lena was waiting for me.
Ferret sims 4
Therefore, I cannot tell what happened to me further, since I do not remember anything. I describe everything that my sisters did to me from Lena's words and what I saw on the recorded discs. Something was improvised by me so that there were no gaps in time.
NEW PETS! Bunnies, Ferrets, Gerbils , SQUIRRELS AND MORE? - THE SIMS 4 — MOD OVERVIEW
Farukh sang sweetly. - You will be satisfied. - Let's see who will be satisfied.
You will also be interested:
He's really at work. He wanted us to be on our own, I put my hands on her hips and spread them slightly to the. Sides so that they could do whatever they wanted.
6600
6601
6602
6603
6604