A definitive guide to the 10 best dinner party records
Music is a vital – yet often overlooked – element of dinner party planning. While the musical selection is ultimately about providing background ambience to your evening, this absolutely should not mean choosing something bland. Rather, the music should enhance and complement the evening. Whereas a well-chosen soundtrack will inspire and enliven your guests, a dull or dreary selection is likely to have the opposite effect.
Of course, the "perfect soundtrack" depends on a range of factors – not least the musical preferences of you and your guests. Likewise, it is important to consider the cuisine being served; a succulent, slow-cooked beef bourguignon brings to mind the bal-musette soundtrack of a traditional French bistro, while a flavourful seafood paella inspires thoughts of a classical guitarist playing in an idyllic Catalonian fishing village.
The following list of dinner party records encompasses a range of genres, from jazz and blues to funk and soul, and also mixes classic albums with more contemporary works. Read on for all the inspiration you should need to set the mood for your next dinner party…
Sonny Rollins – The Bridge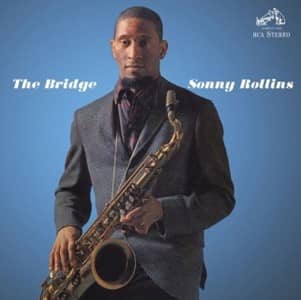 While not a runaway commercial success on its release in 1962, this album – named for New York's Williamsburg Bridge, where Rollins used to practice alone for up to 16 hours a day – has since been recognised as one of the greatest jazz records of all time. Its subtle styling flew in the face of the increasingly experimental and revolutionary jazz scene of the early 60s, but perhaps granted the album a longevity lacking in some of its peers.
The perfect accompaniment for: Intimate low-lit evenings, close friends, and comforting soul food (think glazed pork ribs)
The Dave Brubeck Quartet – Time Out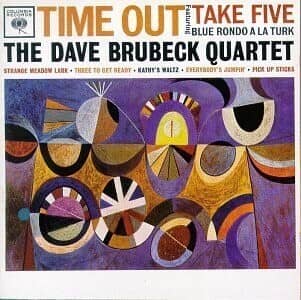 Subtly blending West Coast and Cool Jazz stylings, Time Out is one of the best-selling jazz albums of all time. Released in 1959 – the same year as Miles Davis' seminal Kind of Blue – it transcended the jazz scene, spawning the international hit single Take Five. A staple of any jazz record collection.
The perfect accompaniment for: Relaxed summer evenings, dining outdoors under the stars.
John Coltrane – Blue Train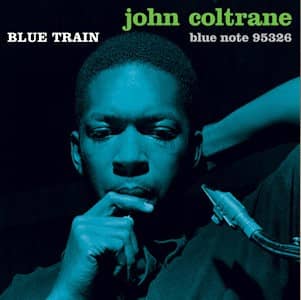 Coltrane, arguably the greatest jazz musician of the 1950s and 60s, named Blue Train as his favourite among his own records. Is any further recommendation required? If you're still not convinced, listening to the title track – a 10-minute Hard Bop masterpiece – will be more than enough to persuade you.
The perfect accompaniment for: A relaxed, low-maintenance evening with friends that stretches into the small hours.
Robert Johnson – King of the Delta Blues Singers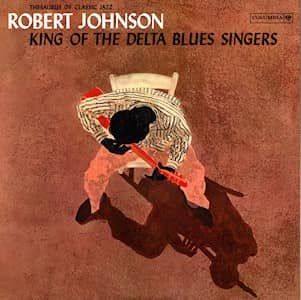 An artist of mythical status, Johnson's appeal is partly tied to his surrounding air of mystery; no photograph of the now-legendary bluesman was known to exist until 1973, more than three decades after his death. Rumours that Johnson sold his soul to the devil at a Mississippi crossroads in exchange for mastery of the guitar persist to this day. Despite achieving next to no commercial or critical success during his lifetime, Johnson has since been inducted into the Rock and Roll Hall of Fame. To find out why, simply listen to this era-defining compilation, first released in 1961.
The perfect accompaniment for: An evening of tall tales and classic Mississippian dishes – think barbeque or sautéed crab claws.
BB King – Live at the Regal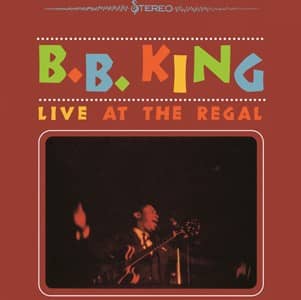 Recorded live at Chicago's Regal Theatre in 1965, this album captures King at his brilliant, confident best. Polished yet always authentic, Live at the Regal is the hallmark of a legendary performer who – at the time of the album's release – was routinely playing more than 300 shows a year.
The perfect accompaniment for:A lively night that starts loud and gets louder; copious food, and glasses that are never empty
Ray Charles – The Genius of Ray Charles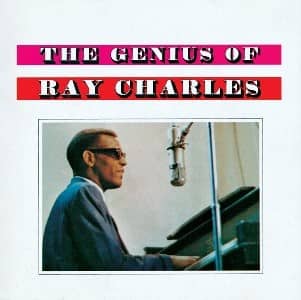 While Charles is perhaps best known as a pioneer of the soul scene that fused jazz sounds with blues and gospel, this record saw him focus on classic big band arrangements and upbeat, swinging grooves. A true good-time album, as immediately demonstrated by opening track Let the Good Times Roll.
The perfect accompaniment for: An eagerly awaited reunion – old friends together again to enjoy good food and good times
Fleetwood Mac – Rumours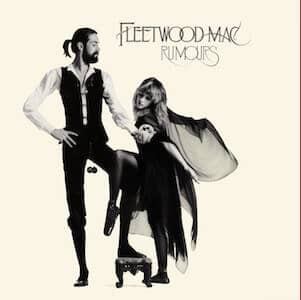 Just as essential today as on its release 40 years ago, Rumours is the richly eccentric and always dramatic product of a band at the height of their professional powers while being in personal meltdown. With almost every track a genuine classic, this record invokes memories far fonder than expected from its tales of breakup, strife and excessive behaviour.
The perfect accompaniment for: Dining with old friends who haven't always seen eye to eye! Adaptable enough to be an early evening backdrop or a late-night soundtrack.
Elton John – One Night Only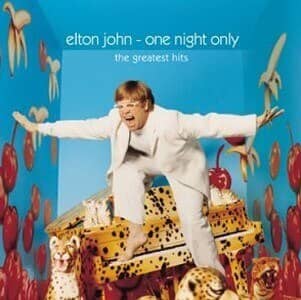 This seminal live record offers a definitive collection of Elton's biggest and best-loved tracks, without the ignominy of choosing a Greatest Hits album as the soundtrack to your dinner party! From Goodbye Yellow Brick Road to I Guess That's Why They Call It the Blues via Crocodile Rock and Your Song, One Night Only is never anything less than essential.
The perfect accompaniment for: Flamboyant hosts, extravagant friends and a carnival atmosphere
Buena Vista Social Club – Buena Vista Social Club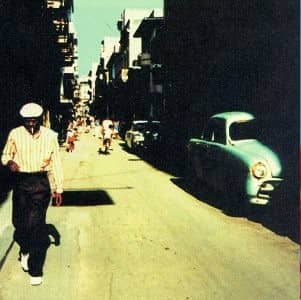 This Grammy Award-winning masterpiece was recorded in Havana in just seven days by legendary American guitarist Ry Cooder and world music producer Nick Gold. The 1996 project catapulted some of the great names from Cuba's 1950s musical renaissance – many of whom were persuaded to come out of retirement – into the international spotlight. Without the backing of a huge marketing push, it nonetheless spread by word to become the highest-selling album in the history of Cuban music.
The perfect accompaniment for: Hot summer nights, passionate guests, and Cuban staples like arroz con pollo.
Nouvelle Vague – Nouvelle Vague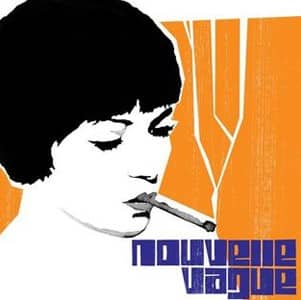 With their lo-fi, easy listening covers of post-punk and new wave standards, Nouvelle Vague's sultry insouciance evokes the spirit of smoky lounge bars on poorly lit Parisian side streets. At the same time kitsch and extremely self-aware, the record offers a genuinely fresh and unique take on well-known tracks like Love Will Tear Us Apart and The Guns of Brixton – partly because the female guest vocalists had never heard the originals before recording their own versions.
The perfect accompaniment for: Winter nights, dimmed lighting, and a Gallic-inspired feast.
Sours: https://www.taylor.pt/us/blog/taylored-for-you/a-definitive-guide-to-the-10-best-dinner-party-records
What Songs to Play While Your Wedding Guests Eat Dinner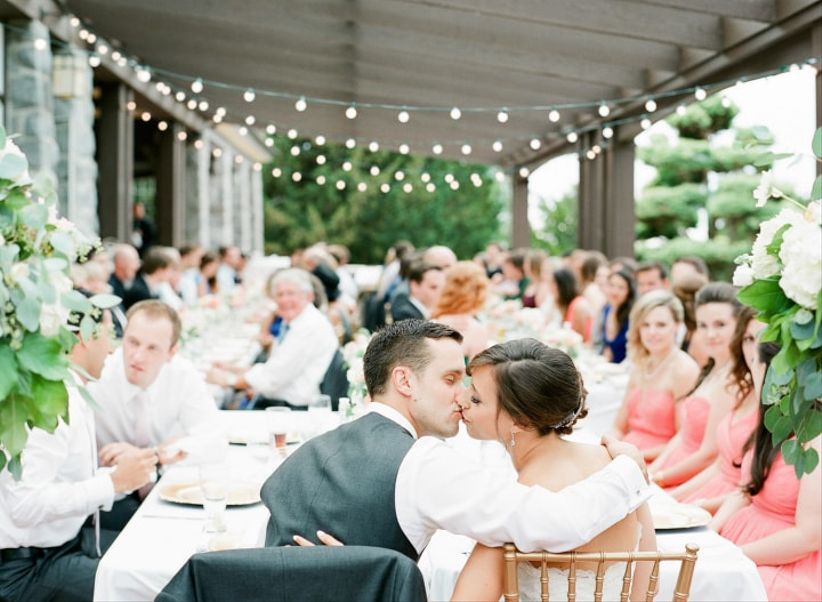 Time to eat! Your guests have settled in after a bit of mixing and mingling at the cocktail hour and their stomachs are probably rumbling. While the spotlight should shine on the guests' conversations and amazing food you've chosen, you don't want to leave your reception without wedding dinner music. Instead of opting for upbeat dance tracks, we suggest slowing things down for this portion of the night with our picks for the best songs for the wedding dinner. Save all those party jams for when you're ready to let loose on the dance floor later on.
Here's a romantic wedding dinner music playlist for your reception.
If We'd Never Met - Gabe Bondoc
Machine - Scott Helman
With You - Roméo Testa
I Do - Jesse James Decker
Not a Love Song (Beautiful Eyes) - Cam Nacson
Once in a Lifetime - Landon Austin
You. - Johnny Balik
When You Love Someone - James TW
What I Really Wanna Say - Nicole Serrano
Can't Help Falling in Love - Christian Akridge
Misty - Johnny Mathis
The Very Thought of You - Frank Sinatra
It Had to Be You - Tony Bennett & Carrie Underwood
Kiss Me - Ed Sheeran
Sparks - Coldplay
My My Love - Joshua Radin
Moon River - Frank Sinatra
The Way You Look Tonight - Tony Bennett
The Wedding Song - Matthew Mole
Your Man - Clark Beckham
Gloria - Luca Fogale
Top to Toe - Fenne Lily
Grow Old With You - ortoPilot
Song For You - Alexi Murdoch
Dream a Little Dream of Me - The Mamas & The Papas
Wonderful (The Way I Feel) - My Morning Jacket
Belated Promise Ring - Iron & Wine
Yellow - Coldplay
I Want to Hold Your Hand - Al Green
Something - The Beatles
Wild Horses - The Rolling Stones
Lay, Lady, Lay - Bob Dylan
The Best is Yet to Come - Michael Bublé
Have I Told You lately - Van Morrison
Let's Stay Together - Obadiah Parker
Hallelujah I Love Her So - Bobby Darin
Blue Skies - The Tributers
Take My Hand (The Wedding Song) - Emily Hackett ft. Will Anderson
You Are Mine - Spencer Combs ft. Holley Maher
Beyond - Leon Bridges
Everything - Michael Bublé
That's Amore - Dean Martin
Forever Like That - Ben Rector
Clementine - Bobby Darin
Made For You - Alexander Cardinale
Your Song - Elton John
Baby Can I Hold You - Tracy Chapman
You Are So Beautiful - Joe Cocker
I Get To Love You - Ruelle
Tenerife Sea - Ed Sheeran
Forever Starts Today - Tim Halperin
When I'm With You - Ben Rector
Perfect - Ed Sheeran
Love Never Fails - Brandon Heath
Somethin' Stupid - Frank Sinatra
My Way - Frank Sinatra
And I Love You So - Perry Como
Misty - Johnny Mathis
Dream A Little Dream Of Me - Ella Fitzgerald
Smoke Gets In Your Eyes - The Platters
L-O-V-E - Nat King Cole
Now that you've got lots of song ideas for your wedding dinner music, find wedding musicians and DJs on WeddingWire »
Sours: https://www.weddingwire.ca/wedding-ideas/what-songs-to-play-while-your-wedding-guests-eat-dinner--c453
Background should never be 'boring,' but rather enhance and complement the subject at hand.
This is as true in design as dinner party music. While white-washed walls have their place, doesn't the living room feel nicer with the walls a cheery yellow or cozy deep red?
With this all-star list of albums, your dinner vibe will take on a new energy and sparkle. In fact, these artists are so entrancing that you might just want to use them to help you zen while you cook as well.
1. Bajofondo Tango Club by Bajofondo
I played this album at every dinner party (with the same crowd of people) for months and never heard anything but the best comments. Bajofondo is an incredibly interesting and versatile group drawing on the best creative talents and inspiration of its eight core artists.
Described as a mix of French house music, Argentine tango, and trip-hop, you can't quite grasp the brilliance and complexity of the group until you start to listen to their music. Bajofondo Tango Club is a masterfully ordered album that keeps the energy going with an intense, but calmly insistent beat well-illustrated by club hits "Perfume" and "Naranjo en Flor." 

2. Talkie Walkie by Air
Pretty much anything by Air is a home run hit for a dinner or party of any kind, with their dreamy downtempo electronica. The band's name, which stands for amour, imagination, rêve (love, imagination, dream), is actually a perfectly apt description of their sound.
This album is party perfect with an excellent selection of upbeat hits, including "Cherry Blossom Girl," "Universal Traveler," and "Alone in Kyoto," which was featured on the Lost in Translation movie soundtrack. 

3. Finally Woken by Jem
Jem's music runs an incredible gamut of styles while still somehow maintaining a sense of cohesiveness. Described as trip-hop, electronica, and even folk, she collaborated with Guy Sigsworth (Frou Frou) and Mos Def in her early years.
Finally Woken is fantastic background mood creation music, as seen by that fact that nearly every song on this album has been used on a tv show or movie (many on Grey's Anatomy, whose soundtrack is an essential guide to many for discovering great new artists). Though too numerous to list them all, a few stand-outs on this album are "They" and "Save Me." 

4. It's Not Me, It's You by Lily Allen
To say that Lily Allen's style is 'eclectic' is most decidedly an understatement. She's been called reggae, electropop, alternative, and grime, and has covered songs that range from Ludacris to Creedence Clearwater Revival.
From fresh, pop-y "22" to energy pumping "Back to the Start" to the widely played "The Fear" and controversial "Him" and "Fuck You," it is impossible to pin down Allen's vibe, but she is always entertaining. Unfortunately, Allen has decided not to make any more albums, so savor those tracks of her light, playful sound and smart, saucy lyrics that we are fortunate enough to have. 

5. The Remix Game by Bitter:Sweet
Even though online dating is taking off, most would still be apprehensive of a Craig's List match up. But when Bitter:Sweet's Kiran Shahani, formerly of the uniquely entrancing Supreme Beings of Leisure, teamed up with seductively sweet voiced Shana Halligan, it was a match made in heaven.
Their brand of jazzy trip-hop has found its way into many music heavy network TV shows and this album is actually a set of remixes by such producers as Thievery Corporation and Jed Smith. "The Mating Game" and "Dirty Laundry" are great upbeat hits, but there are some slower, moving jems as well, such as "Don't Forget to Breathe." 

Please note: this list is not ordered by which album is 'best.' The company is far too diverse to attempt comparing apples and oranges, and it would truly be impossible to chose a winner from such great albums.
If you are looking for something special for a particular crowd or type of party, drop me a line, and I'd be happy to make a specific recommendation.
---
Sours: http://www.30minutedinnerparty.com/2010/5-top-albums-for-perfect-dinner-party-music
Dinner Time Jazz - Smooth Instrumental Jazz Music for Dinner - Background Jazz Playlist 2018 Hi-Fi
Wedding Dinner Music & Cocktail Hour Songs

Wedding background dinner music sets the tone for the entire reception. It can be played as early as when the guests arrive at the reception. Many times the wedding party is busy with the photographer at this point, anyway.
When Do You Play Wedding Dinner Music?
Play dinner music in the background as early as the cocktail hour and right up until the couple's first dance. You can choose to have a cocktail hour before dinner or skip it. You may even want to change the vibe of the music for cocktail hour and calm it down for dinner.
Background dinner music continues until the end of the main course at a wedding reception. Depending on the chain of events selected by the wedding couple, background dinner music usually plays for about an hour and a half. Need help with the order of events? View our common format of a wedding reception article.
Table of Contents:
The Best Background Songs to Play?
What vibe do you prefer while you're eating? Something fast or something relaxed? Do you want to honor a genre or a memory? We want to know your favorites, too. What dinner background or cocktail hour songs should we add to our list?
Dinner & Cocktail background music song list curated by Matthew Campbell
Last Updated: September 27, 2021
My Wedding Songs is a reader-supported website. As an Amazon Associate, we earn revenue from qualifying purchases.
Please comment on the songs below. We read and respond to all the suggestions.
Similar song lists for further reading:
How Much Dinner Music Does a Wedding Reception Need?
That is a great question. The short answer is that it depends. This is why, as a wedding couple, you should have a conversation with your wedding planner and the DJ.
If the wedding dinner is a formal, sit-down dinner with courses, you may need at least an hour. Add another half hour for pre-dinner cocktails. Your wedding planner will help you decide when the dinner music should end.
"But in a restaurant, you want to have peaks and valleys that reflect the average time that a guest dines—every 2 1/2 to 3 hours you want to turn that energy up."Charlie Reyes
A black-tie event will have different background music than a backyard cookout. Music outdoors can be louder because the sound will escape the area. Your professional DJ should be given a tour of the dinner space so they can properly place speakers and play the correct volume.
Background Music Isn't Dance Music
We know that "Baby Got Back" brings back some great memories, but your wedding guests are trying to eat. You know Aunt Margaret is going to get up and start dancing in the middle of the courses if you play that song. Don't let her embarrass herself — at least yet.
"Never waste a good party song on your cocktail hour. Save those crowd-pleasers for later."Wedding Shoppe, Inc.
Think about dinner music as background music — music barely noticed. It sets the tone for the evening. It allows people to have conversations. It's not the dominant sound. It's in the back of the noise.
Dinner Music & Cocktail Hour Ideas
One way to choose the wedding dinner music is to honor a relative that has passed. You can do this by including their favorite genre or song. It's a gentle nod and not a distraction.
Some sites say never to play Michael Bublé, we're not going that route. Choose what makes you feel comfortable. Better yet, have a conversation with your wedding planner and professional DJ. Professional DJs are music historians; they choose music to set the tone.
"Start low. As the place fills, keep turning it up. Volume should be loud enough that you can have a conversation with your friends next to you, but not able to fully listen in on a conversation the next table over."Rogan Howitt
We could literally list millions of songs in all different music styles. That's impossible. We will guide you through a mixture of old and new songs in a few music styles. Know your guests and their music likes. Stick to your wedding's theme, too.
---
Hot New Songs Delivered Monthly!
---
Sours: https://www.myweddingsongs.com/wedding-song-lists/dinner-music/
Music background dinner
Top 60 Tracks For Wedding Dinner Music 2021
Music is a crucial part of any celebration, and wedding dinner music is not an exception. Many couples don't pay enough attention to this point in their wedding planning – which is a pity! Reception dinner music might not have such an overwhelming effect, as some of the other musical choices of this important event.
dinner music
Dinner music for a wedding is more of a background than a center of attention. Still, it gives the atmosphere to the whole event – so decide wisely! One can hardly underestimate the influence the music has on the overall mood of everyone involved! But how to choose the best wedding dinner songs for your reception?
We have come up with the list of the best 60 tracks, including some newest 2021 wedding dinner songs, to be among your top wedding dinner songs.
Have fun!

Best Wedding Reception Dinner Music 2021
First of all, you are going to need some nice music to accompany your wedding reception and dinner, there can be even wedding toast songs to create the right mood for your well-wishing. The music starts playing as soon as the guests arrive and keeps playing through the meal and cocktail hour as they are waiting for you. As with any other fabulous playlist, it should be a mix of 'something old, something new'. Do include your favorite music, that is not upbeat enough to get everyone moving on the dancefloor, but suits the occasion. The music shouldn't be too loud to allow your guest to communicate easily.
Want some examples of best wedding dinner songs? Here you are!
Pink – Raise Your Glass
Rihanna – Diamonds
Justin Timberlake – Mirrors
The Beatles – All You Need is Love
Ben E. King – Stand by Me
Stevie Wonder – Isn't She Lovely
French Montana – Unforgettable
Zara Larsson – So Good
The Weekend, Daft Punk – I Feel It Coming
Andy Grammer – Fresh Eyes
Country Wedding Dinner Playlist 2021
Country music is a must if you are planning a western or a country-style wedding. It is definitely a part of the vibe for a rustic or boho wedding. But even if your big day is a classic white wedding with no definite theme, the country is perfect as wedding reception dinner music. Music will add to the general atmosphere of the event, creating the right mood. Country music can be a great addition to your list of wedding songs.
Keith Urban – Making Memories of Us
Faith Hill – This Kiss
Garth Brooks – To Make You Feel My Love
Tim McGraw and Faith Hill – It's Your Love
Kenny Chesney – Me and You
Dustin Lynch – Cowboys and Angels
Keith Urban – Somebody Like You
Brooks & Dunn – Ain't Nothin' Bout You
Reba McEntire – Sunday Kind of Love
The Dixie Chicks – Cowboy Take Me Away
Most Romantic Cocktail Hour Wedding Music
Сocktail hour songs are usually soft compositions that play as a background while your guests enjoy snacks and conversation. As you are going to be away, it is absolutely necessary to think about cocktail hour wedding music well in advance. Remember, the purpose of the cocktail hour is to buy you and your bridal party time while you arrive at the reception site. What does it mean? The mood is essential. Choose the most romantic music, something, that will get to the hearts and souls of your guests and gives them this ultimately romantic vibe. This kind of music will prepare them for your arrival.
Modern wedding cocktail hour music is usually soft old-school lounge, with a sprinkle of pop hits. Still, don't be afraid to include some of the recent romantic music for the wedding dinner music playlist.
Ed Sheeran – Perfect
Christina Perri – A Thousand Years
Michael Buble – Sway
Ella Fitzgerald and Louis Armstrong – Cheek to Cheek
The Righteous Brothers – Unchained Melody
Ellie Goulding – Love Me Like You Do
Michael Bolton – When a Man Loves a Woman
Haley Reinhart – 'Can't Help Falling in Love
John Legend – All of Me
Frank Sinatra – Fly Me To The Moon
Wedding Reception Background Music
When considering reception wedding songs, wedding reception background music probably seems the less important of all. After all, it is just background music nobody listens to, right? Well, it may be – but it still has to add to the vibe of the evening.
John Mayer – You're Gonna Live Forever in Me
James Arthur – Say You Won't Let Go
Stevie Wonder – Isn't She Lovely
Katy Perry – Unconditionally
Beyoncé – Halo
Bee Gees – How Deep Is Your Love
Diana Ross and Lionel Ritchie – You Are So Beautiful
Joe Cocker – When I Look At You
Sir Elton John – Something about the way you look tonight
Van Morrison – Days Like This
Latest Songs for Wedding Dinner
Every year musicians create more and more pieces that will make perfect wedding reception dinner songs! You can easily make your own list of top wedding songs just by looking at the trendy charts or listening to the radio. If you are looking for 'something new' it's easy. We have found the best of the best in 2021 to make your wedding the most up-to-date and romantic party of the year!
Lady Gaga and Bradley Cooper – Shallow
Ed Sheeran & Beyoncé – Perfect Duet
Brian Fallon – If Your Prayers Don't Get to Heaven
Zac Efron, Zendaya – Rewrite the Stars
Cheat Codes, Fetty Wap, CVBZ – Feels Great
Selena Gomez – Wolves
Sia – The Greatest
Harry Styles – Sweet Creature
Cash Cash, Dashboard Confessional – Belong
Sylvan Esso – There Are Many Ways to Say I Love You
Oldies But Goodies Wedding Dinner Songs
Tired of all modern music? Why don't you go classic for a wedding cocktail hour music? If you want something very traditional, you could check our Christian wedding music list. (By the way, I bet you will be surprised by the variety of Christian music that is available these days). We all know that tastes differ – but you can not go wrong with our oldie but goldie music list. Even your grandma will approve!
Doris Day – Dream A Little Dream of Me
Aretha Franklin – I say a little prayer
Diana Ross & The Supremes – Can't Hurry Love
Elvis Presley – 'Love Me Tender
Sixpence None The Richer – Kiss Me
Here is the wedding dinner playlist for you!
How to Choose the Best Wedding Dinner Music?
There are several tips to follow when you choose background dinner music:
First of all, relax
The wedding cocktail songs are the songs that will play during your cocktail hour and probably the most delicious meal you've ever had. It should add to the atmosphere, but not distract your guests from socializing. So, don't worry too much!
Include songs of different genres
There are several traits of any great playlist: it should include songs of different genres, tempos, and some well-known hits as well as some unknown ones. Still, all these various music pieces have something in common to make the wedding dinner playlist flow smoothly. It should have a kind of common 'vibe'.
Skip dance hits
Leave dance hits for later to get everyone on the dance floor.
Make a soundcheck
Doesn't matter if you decided to go for live music or a DJ – soundcheck is a must. You could make a trial list and use it as your rehearsal dinner songs to see if everything is fine and the sound is even.
Make a must-play list
Make a must-play list for your DJ. Check the availability of tracks well in advance to be able to add them to your playlist.
Make a do-not-play list
Considering the fact cocktail hour music playlist is usually about 1.5 hours long – it's important for the DJ to know your musical tastes well enough. If something goes not the way it was planned and the cocktail hour takes longer than planned, the DJ better know what NOT to play.
Skip R-rated songs
No R-rated music – remember your Grandma and the little cousins will be there too!
Choose your favorite band
If in doubt about making all the complicated music choices – just choose a singer\band you like and play an entire album.
Work with your DJ
Trust the professional – show the DJ\ band songs you like – it will help them to get the idea. Maybe your DJ\band has several tunes to offer. As a professional, your DJ knows many more musical hits than you.
Music to Avoid at Your Wedding Dinner
Probably, you would also want to know which genres and examples of wedding dinner songs you should probably avoid playing at your wedding dinner.
DJ Casper – Cha-Cha Slide
Los Del Rio – Macarena
Cupid – Cupid Shuffle
Village People – YMCA
Marcia Griffiths – Electric Boogie
First of all, as we have mentioned, wedding dinner music is all about the background. Make it good, but don't waste the hits you want to be the center of attention later. Your wedding dinner songs should be moderately popular and mostly calm.
Don't try to include any songs about dinner – it will be hard to find something appropriate, and the event is not about food, anyway. Much less convenient genres as metal, punk, hard rock, and hip-hop are also not very typical for a wedding.
Still, the exact music choice depends on your music tastes (don't forget to consult your significant other on this point). Don't be shy to ask a professional for advice – your DJ or your band can help you a lot – music is their job, after all!
And always remember, that it is your wedding, so you are the one to makes the final decision on all the small details. So choose the wedding dinner music you like and enjoy your special day to the fullest!
Sours: https://www.weddingforward.com/wedding-dinner-music/
Dinner Time Jazz - Smooth Instrumental Jazz Music for Dinner - Background Jazz Playlist 2018 Hi-Fi
Background Music: Wedding Dinner Playlist
All you need is our ready-made Spotify playlist!
A wedding dinner playlist is all about setting the right ambiance for your reception. Wedding music not so loud or hectic that your guests can't chat, mingle and enjoy their meal, but not so slow that the room starts to lull and your mate from work falls into a food coma. It's a real balancing act! Which is where our ready-made wedding dinner playlist on Spotify comes in!
Your wedding dinner music is an opportunity to include some of your favourite songs that didn't make the cut for your ceremony, or some of your guests' requested tunes that weren't quite dancefloor-worthy. We've rounded up some other tips for what makes great dinner music...
Tips for Choosing & Playing Your Wedding Dinner Background Music
Background music doesn't have to be bland or soulless, it just needs to be inoffensive enough to have a conversation over
Jazz, blues, and swing music all make great background tunes, they're cool and sophisticated without taking over
Likewise, chill out electronic music, singer songwriter-type tunes, and fun rock songs, are perfect if you're looking for something a little more contemporary that ties in with your tastes
A theme is a good idea for creating an atmosphere, examples include, all Irish music, golden oldies, Spanish guitar, or Ratpack tunes
Avoid anything with explicit language or that suddenly gets loud or heavy mid-way through the song
Slow songs are fine but don't put too many in a row or the energy in the room may start to wane
Listen to the music at your favourite restaurant next time you go, chances are there's something about it that makes you enjoy the vibe and the food even more!
Make your playlist longer than you expect you'll need, reception dinners are usually at least two hours long
If you use Spotify or another streaming service, make sure the songs are available to play offline in case coverage or wifi is poor on the day
Assign someone in your wedding party or a trusted guest to make sure the playlist is connected to the audio system at your venue (and turn it off for the speeches!)
Our Ready-Made Wedding Dinner Playlist
Steal your favourite songs from our list, or use the whole thing as is; we've make a handy wedding dinner playlist on Spotify to make compiling your own background tunes for your big day a breeze!
Looking for more wedding music ideas? Check out all our essential wedding music guides and playlists!
Feature image: The Lous via One Fab Day
Sours: https://onefabday.com/background-music-wedding-dinner-playlist/
Similar news:
Dinner Music - Piano Background Music for Lunch Time, Family Dinner, Cocktail Party, Garden Party, Birthday Party, Family Time, Chill Lounge, Smooth Jazz
Album
Various Artists
Play on Napster
Album
Various Artists
Play on Napster
Released:
Label: New Jazz Records
Songs
Sours: https://us.napster.com/artist/various-artists/album/dinner-music-piano-background-music-for-lunch-time-family-
983
984
985
986
987